What Is the Best Nail Polish Color for an Interview in 2023?
When we think about nail polishes, many questions pop up in our heads. For instance, what nail polish colors are popular, which types of nail art would be suitable for an interview, and most importantly, what nail color would be appropriate and ideal for the workplace?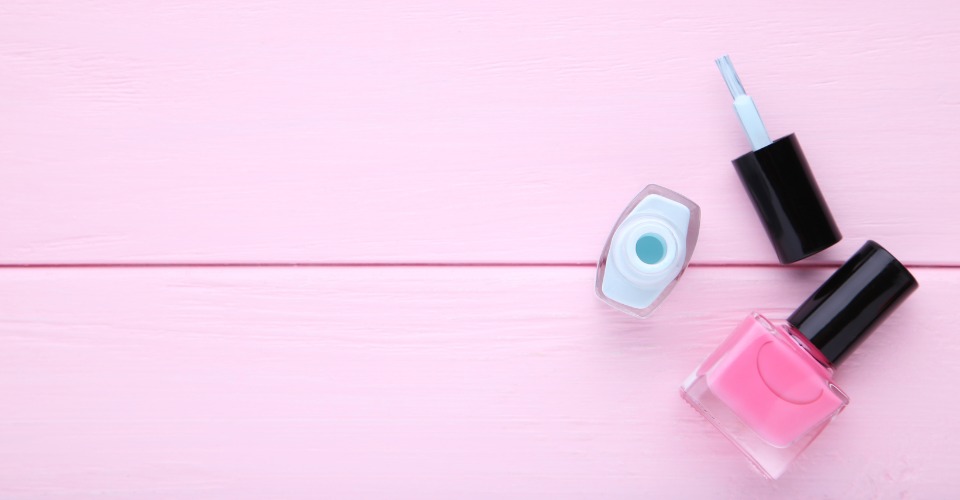 We gesture, explain things and communicate our messages more effectively using our hands. Even if you aren't aware of it, you will almost certainly use your hands when you are expressing something. Therefore, before going for an interview, it's crucial to think about nail polish colors.
I can relate to all of these scenarios, especially when it comes to deciding on a nail polish color for an interview because there are so many colors and shades out there to choose from. Fret not; as you go through the article, you will know the appropriate nail color for an interview.
How to Choose the Right Nail Polish Color for an Interview in 2023?
Everything about your interview outfit is spot-on: a skirt suit that has been expertly made; the ideal pumps, hairdo, accessories, makeup, and of course your nails. However, you are fixated on your nails, which may detract from your look and may diminish your ideal impression.
Your nail color can say a lot about you. I've listed a few things to consider before choosing a nail polish color for an interview that will not just make your hands seem exquisite but also, help you leave a good impression and ace that interview.
Prefer simple nail color: First and foremost, always choose simple and understated colors to express yourself. If you want to come across as confident and valued, paint your nails accordingly. Always pay attention to details, such as wearing easy-to-coordinate hues.
Say no to glittery colors: No matter what industry you are in, never go to an interview wearing glittery nail paint, or quirky nail art! Glittery nails aren't an ideal pick when you want to dress up professionally.
Color choice and gradient: Show your gratitude for the industry you want to work in by wearing a color that represents some aspect of your job. You can choose gradient nails, which are an excellent method to integrate several hues from the same color family.
PS: Just be bold, certain, and timeless. With any iteration of these colors, you can prove your leadership skills.
Post You May Like: How to Remove Shellac Nail Polish at Home? 5 Easy Steps
Best Nail Polish Colors for an Interview in 2023
You should be aware that wearing nude nail polish for an interview provides you with a more polished appearance as compared to wearing modest nail colors like teal, purple, or pearl finish.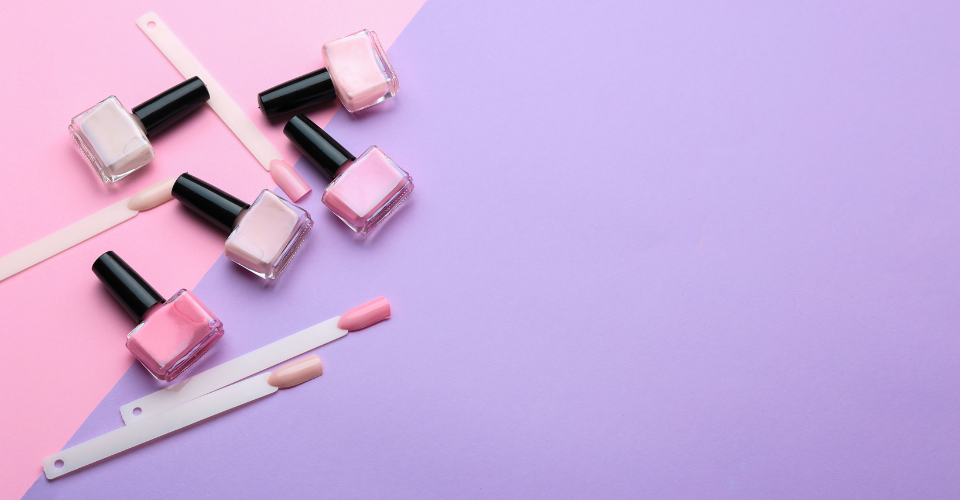 On the other side, wearing bright colors like red, blue, and green might make things worse for you. Try to avoid nail polish colors for your nails that are wild or funky; instead, use neutral or subtle shades to portray your professional image as well as your fashion scene.
With subdued, manicured nails, you can create a good impression during your interview. However, depending on your career field, you can select the best nail polish color for an interview. Here's a brief insight to get you started.
Healthcare sector.
If your domain is healthcare, I suggest not wearing any nail polish while attending any interviews that fall in that domain. Just make sure your nails are neatly groomed and manicured if you are going for an interview in the healthcare industry.
Legal and accounting personnel.
Professional manicure colors including sheer hues, taupe, neutral pinks, grey, nude, and French are ideal choices for legal and accounting personnel. You may also select beige nails. If you work in the legal or accounting departments, choosing one of these colors can help you to seem pretty as well as professional at the same time.
Keep in mind that having painted nails is quite acceptable for such workplaces, however, you should avoid using too many strong colors and also keep your nails clean and perfectly groomed to ace the interview.
Fashion and beauty occupation.
If it's the fashion or beauty sector, one way to ace the interviewer's question is to simply keep up with the latest trends. Your nail polish color says a lot about your fashion sense. You can go for a brighter color, such as crimson, dark blue, hot pink, or burgundy. It could serve as the ideal beginning of the interview.
Inappropriate Nail Polish Colors for an Interview
If you've read so far, maybe you've already figured out what nail color shades to wear for a job interview. But you should know the nail polish colors that are least preferred or inappropriate for an interview.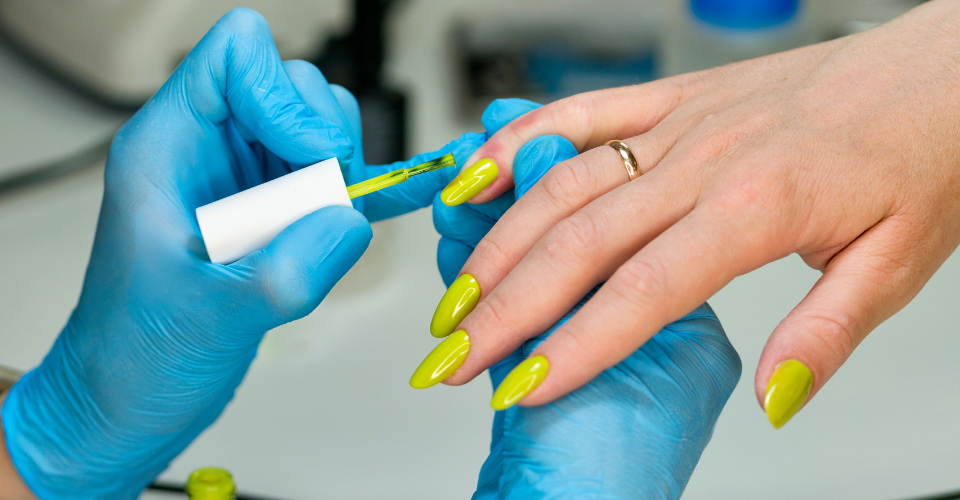 Here are a few nail polish colors to avoid for an interview. These colors could be the least ideal ones to wear to an interview because they give off an air of overconfidence and lack of professionalism.
Red: Red symbolizes passion and power and derives someone's self-dominant. Know the dark side of red color.
Yellow: Yellow is the color of creating something fun and is associated with childishness and immaturity.
Green: Green can also be associated with negative emotions. For example, envy.
Orange: Orange can be a little too loud or garish, and it also signifies a lack of class.
Purple: Purple symbolizes passion, power, and sensitivity and emanates a lack of professionalism.
Nail polish color can convey your sense of humor. However, as these colors don't engender sentiments of value congruence, they might not be the ideal choice of nail polish color for an interview.
Post You May Like: What Does Red Nail Polish Mean?
Should You Wear Nail Polish to an Interview?
By knowing a lot of stuff about nail polish color and how they are connected to your personality, you might be wondering to know if it's okay to wear nail polish for an interview or not.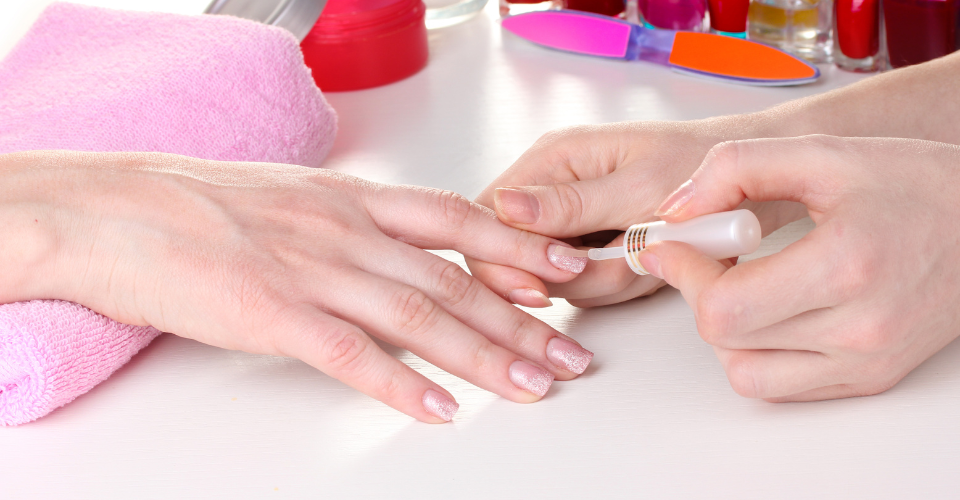 The simple answer is yes, you should wear nail polish to an interview. You can convey your creativity in a non-distracting way to the interviewer by wearing nail polish. However, you should ensure that the color of your nail polish conveys a positive vision to the interviewer.
Don't let your nail polish be the first thing to recognize you. Therefore, it's crucial to pick a color that you enjoy and that goes well with your attire. As we all know, every color has a special significance and may represent different emotions, so it is important to choose the ideal color for an interview.
I already mentioned that most of the time we talk with our hands, so, it's crucial to always maintain healthy, well-groomed nails. Well-groomed nails, long or short, will provide a nice special touch to a job interview.
Make Sure Your Nail Polish Color Matches Your Outfits
Whenever you are wearing nail polish for an important event, in this case, an interview, make sure the nail polish color matches your outfit. For example, if you're wearing a pink tunic or emerald green dress, then white nail polish will match your attire flawlessly.
When you are having a hard time deciding the nail polish color to match the outfit you have worn, choose a basic nail polish color for an interview such as nude or light pink. These colors will go well with any sort of clothing you wear.
Post You May Like: Is It Bad to Wear Nail Polish All the Time?
Best 5 Nail Polishes for Ace a Job Interview – Handpicked for You
I know you have a lot of things to do to get prepared for an interview. So I have picked the best 5 ideal nail polishes for an interview to save you time. These nail polishes listed below are captivating, in-vogue color shades, and they're all appropriate to handle professional a woman's day-to-day routines.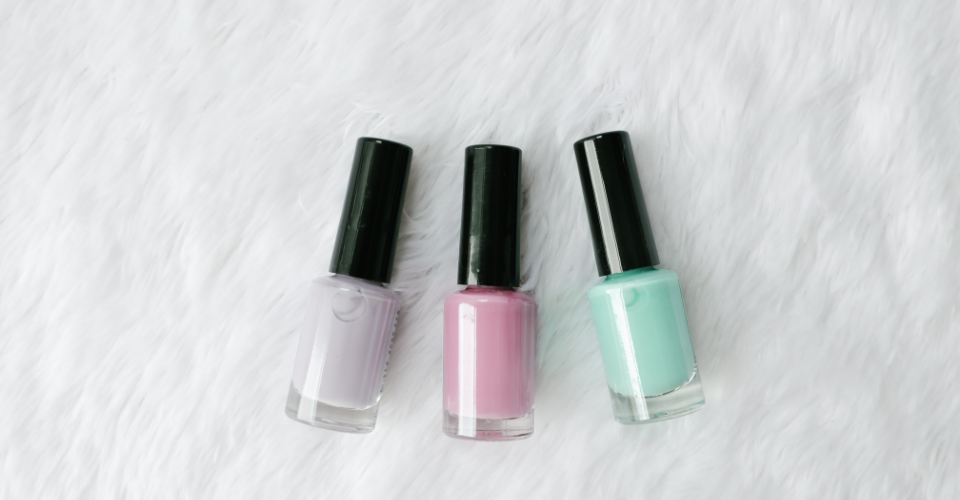 This post contains affiliate links. Read my disclosure for more information.
1. Nude Pink Shade
Your nails will instantly get a timeless French manicure style that goes well with formal attire. Elegant nude pink is a contemporary and popular hue that is appropriate for all seasons and formal wear as well as day-to-day living!
2. Caramel Coffee Brown
It's best to stay with a neutral caramel coffee brown tint that's neither too dark nor too bright. Modelones caramel coffee brown nail color is a suitable pick for a formal interview. You may create your own manicure at home to reflect your personal style.
3. Pure White Shade
A pure white shade can be a fantastic pick as a nail polish color for an interview. White and navy are a traditional combo with pure white colors, especially if you're wearing blue. Here's this beautiful pure white shade to ace the next interview.
4. Nude Gel Nail Polish – Eur So Chic
The perfect shade for light brown in pale skin tones by naked gel nail polish provides a good feeling. Ace the formal interview with an especially elegant hue of nude gel nail polish – Eur So Chic.
5. Stormwatch Color
Beautiful and elegant Stormwatch color hues are appropriate for both formal interviews and ordinary living! Create praises by using elegant Stormwatch nail colors. To ace an interview, you can proudly wear these shades.
Wrapping up:
Choosing a nail polish color for an interview won't be that challenging anymore as you have figured out what colors to wear and what colors to avoid. Wrapping up, you should wear professional-looking nail polish to an interview if you're vying for a leadership position.
No bizarre colors, or fancy glitters. Pick your nail polish color for an interview that complements your whole look. Get ready to conquer the world by wearing the best nail polish color for an interview!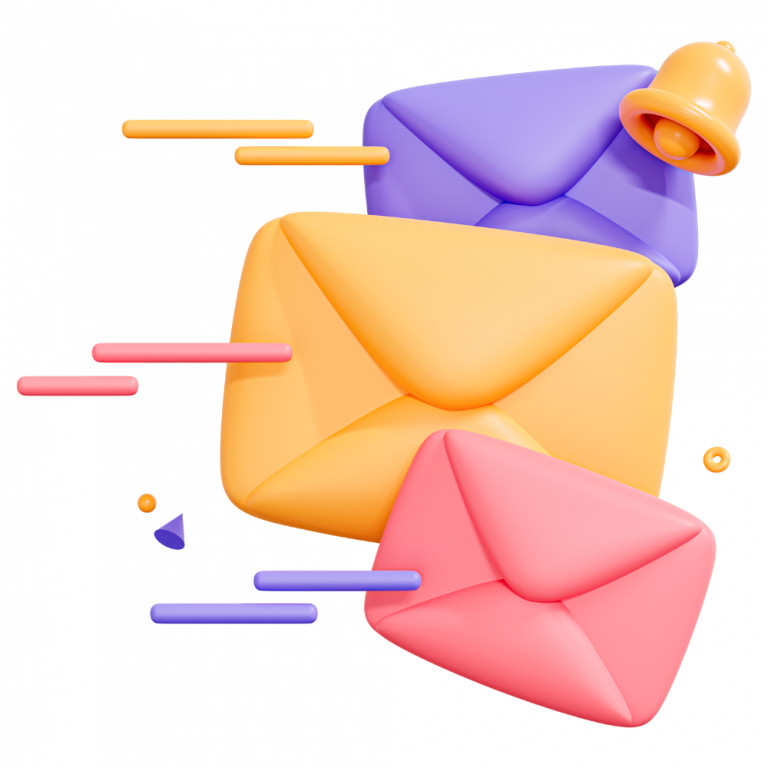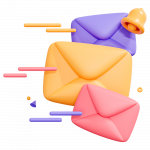 Read related: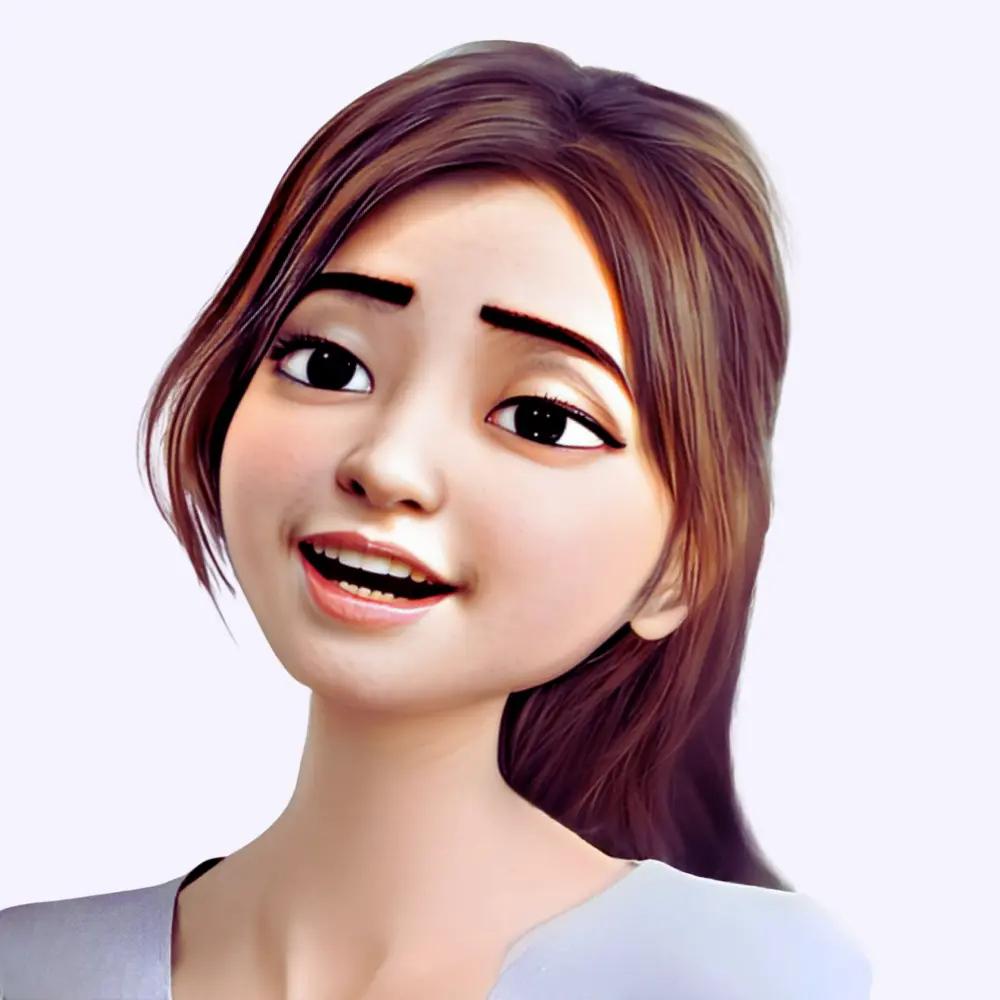 Hey there! I'm Raizy, a makeup, beauty, and manicure enthusiast. My passion for nail art and manicures knows no bounds; it's something I can't quite put into words. Every day, my goal is to dive into the world of manicures and nail art, and I'm thrilled to share my thoughts and expertise with all of you.