7 Best Nail Buffers in 2023 for Super Shiny & Gorgeous Nails
Nails are an important element of our overall appearance. It's necessary to take care of them and keep them healthy and in good shape. To keep your nails healthy and attractive, a nail buffer plays a great role, just like other nail accessories.
A nail buffer is a great manicure tool for girls who want to keep their nails at their best in terms of looks and health. Nail buffer comes in many different shapes, colors, and materials, such as sand, acrylic, etc. Therefore it may be a confusing task to choose the best one considering all the aspects.
If you are looking for the best nail buffers for your nails that can last long and ease up your buffing process, then don't worry! I have compiled a list of the best nail buffers available in the market right now.
These nail buffers have been carefully selected and researched by experts who have used them on regular basis and concluded that they are worth recommending to you as well.
What to Look for in a Nail Buffer?
It's hard to believe that nail buffers have only been around for the past few years. It is even harder to believe that some people are still struggling to find high-quality and best nail buffers to purchase. Therefore here are some factors you should consider before investing in a new nail buffer.
Firstly, if you're looking for the best nail buffers on the market, consider the Japanese Industrial Standards (JIS), which specify not only the size of the grains but also their uniformity.
To buff the surface of an enhancement, use a grit 100 buffer to buff sharp lines and deeper defects.
Select a 2.400-12.000 grit buffer for high-shine buffing of both artificial and natural nails to get a high gloss polishing finish.
When it comes to filing quality, it is often classified into three categories: Japanese, Korean, and Chinese, with Japanese being the finest.
Before buying a good quality glass nail buffer, figure out how many grains of a certain size of grit would pass through a square-inch filter.
Grit 240 buffer for nails is a good choice to take the gloss off natural nails and smooth down any rough edges.
Lastly, it is important to consider the sandpaper's grain-holding paper quality. The more regular and smooth the paper surface, the more evenly applied the adhesive layer, which serves as the foundation for the stone granules.
7 Best Nail Buffers in 2023 – Handpicked for You
Keeping all the important aspects in mind to ensure the quality of a nail buffer, here's the list of the best nail buffers in 2023. Read on to learn more about them and then choose the best nail buffer for keeping your nails shiny all the time.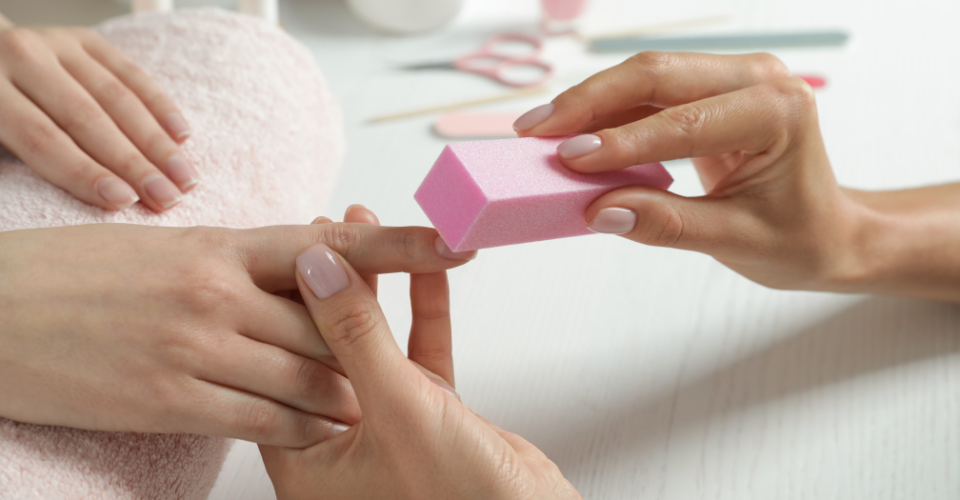 This post contains affiliate links. Read my disclosure for more information.
1. TsMADDTs Nail Files and Buffers
Use TsMADDT's Professional Buffer Blocks with 100-grit nail files to transform any rough, dull nails into glossy, shiny, and smooth nails. With 180 grit, you can smooth off your nail edge and give it a more precise form. Furthermore, they are the best nail buffers for those who enjoy nail art, as they work well with natural and acrylic nails.
Pros I found:
This tool is ideal for shaping and preparing natural and artificial nails.
Without any chemical application, it restores the natural luster of the nails.
Both the coarse and fine sides function well.
Cons I found:
It may be found incompatible with gel nail paints.
Material: Sand | Grit Number: 180 | Unit Count: 1.0 | Brand: TsMADDTs
2. Onsen Secret Professional Nail Buffer
File away your problems with Onsen Secret Professional Nail Buffer. It is small, well-fitting, and doesn't take up much space in my handbag; that's a plus point. Besides, this nail buffer has three sides and it works really well for filing natural nails, and smooth polishing that lasts for 10 days is a result.
Pros I found:
The indispensable nail care set has replaceable pads.
You can swap out high-quality materials and buffing pads.
Compact, light, and portable design.
Cons I found:
Buffing nail polish may take some time.
Material: Mineral | Grit Type: 3 Buffing Sides | Unit Count: 1.0 | Brand: Onsen Secret
3. Mortary Natural and Acrylic Nail Buffing Blocks
This nail buffer for acrylic nails is lightweight, portable, and ideal for travel or vacation. Each time, it gives better nail buffs with its built-to-last 4-way, flawless sanding surfaces with uniform edges. The edges are tough and won't fray easily, so you can reuse them. Investing in a thicker buffing block is a smart move if you have hard nails.
Pros I found:
Lightweight and portable.
Suitable for artificial nails, including acrylic and other types.
Save more time and money with its hygienic and reusable design.
Cons I found:
Material: Sponge | Grit Number: 150 | Unit Count: 12.0 | Brand: Morary
4. HeeYaa Nail Buffer Sanding Blocks
HeeYaa Nail Buffer Sanding Blocks are the greatest manicure tool for quickly removing surface flaws such as minor chips, cracks, or nicks on your nails. With this nail buffer, you can eliminate tiny surface defects from your nails, especially rough edges. This nail buffer for shine works like a charm. It has 100-grit sandpaper, which is great for polishing nails, making it more sturdy and long-lasting than others.
Pros I found:
Assist you in getting rid of jagged edges.
Easy to buff and grind.
Cons I found:
Going too far may cause it to flake or peel.
Material: Ethylene-vinyl acetate copolymer | Grit Number: 180 | Unit Count: 10.0 | Brand: HeeYaa
5. Tropical Shine Mini 4-Way Nail Buffer Block
This Tropical Shine Mini 4-Way Nail Buffer Block is one of the finest nail buffers on the manicure market right now. With its little buffer blocks, polishing acrylic nails and powder-coated nails is a snap. This nail buffer is very lightweight, making it incredibly portable and easy to use. If you're looking for a high-quality nail buffer that can come into your budget and in your bag, this is the one to get.
Pros I found:
Lightweight and portable
Edges don't hurt cuticles.
Cons I found:
Material: Unknown | Grit Type: 4-Way | Unit Count: 1.0 | Brand: Tropical Shine
6. Maryton Nail Buffer Mini Block
I absolutely love this nail buffer as it works so well and is so simple to operate. Maryton is a brand we've already tested and trusted for manicure and pedicure tools, and they're one of the few brands that manufacture glass nail buffers. This nail buffer includes three-sided nail sanding blocks and a great long handle, making it simple to work with and manage.
Pros I found:
Ideal for the last buff on acrylics after shaping.
Ultra-lightweight and portable.
Miniature, disposable, and ideal for professionals.
Cons I found:
Tiny particles may come off while buffing harshly and get everywhere.
Material: Acrylic | Grit Number: 100 | Unit Count: 130.0 | Brand: MARYTON
7. Revlon Shape 'N' Buff Nail File & Buffer
The Revlon Shape 'N' Buff Nail File & Buffer is a popular tool in its category. It's ideal for those who wish to buff acrylic and gel nails. Its 4-sided buffing surfaces and 60-grit side can be used to remove acrylic nails, while the 100-grit side can be used to create smooth surface finishes. You can expect a smooth buffing experience with this Revlon Nail Buffer.
Pros I found:
Professional length for superior control.
Works well for smoothing the nails after applying the dip.
Easy to use and superior to a metal two-sided file.
Cons I found:
May feel too small to be used on all nail areas.
Material: Unknown | Grit Type: 4 buffing sides | Unit Count: 1.0 | Brand: REVLON
Final Thoughts
You know your nails reflect your personality – whether you're a fashionable or a sporty girl, manicured hands tell it all! It's no secret – the way your nails look is one of the first things people notice about you. If you're looking for that extra glossy appeal, give nail buffer a go! It helps reduce chipping, strengthen nails, and prevent peeling.
To help you create the perfect fashion look with your professional salon-looking nails at home, I've rounded up 7 of the best nail buffers to give you a complete guide. Choose the one that fits best for you. Happy buffing!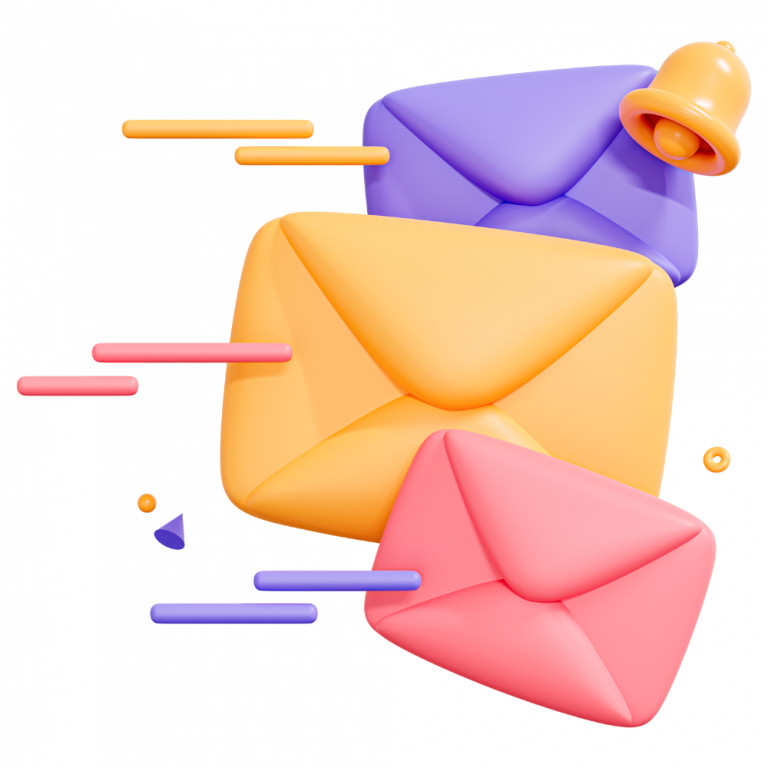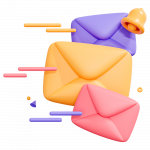 Read related: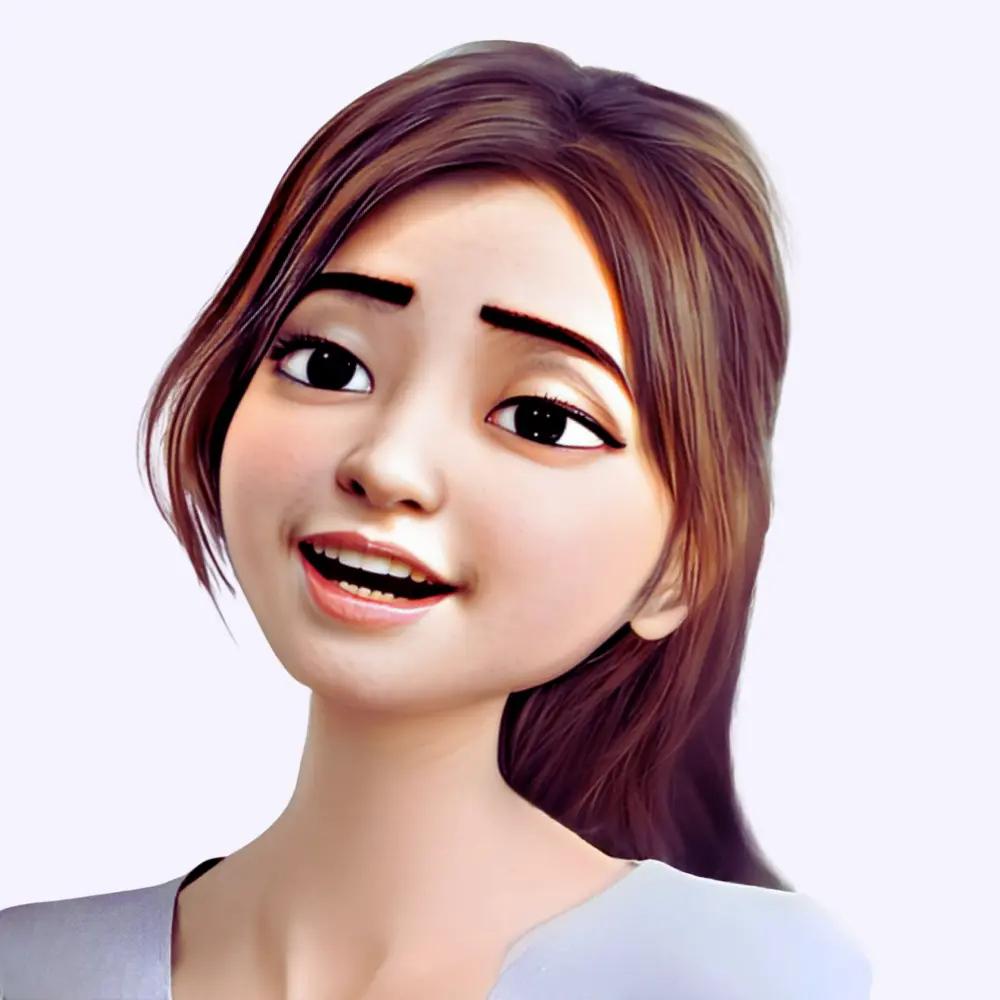 Hey there! I'm Raizy, a makeup, beauty, and manicure enthusiast. My passion for nail art and manicures knows no bounds; it's something I can't quite put into words. Every day, my goal is to dive into the world of manicures and nail art, and I'm thrilled to share my thoughts and expertise with all of you.