7 Best Dotting Tools for Nail Art in 2023
Nail art without dots and patterns is like a cake without frosting, featureless or lusterless. And for this dexterous work, the best dotting tools for nail art are to be used.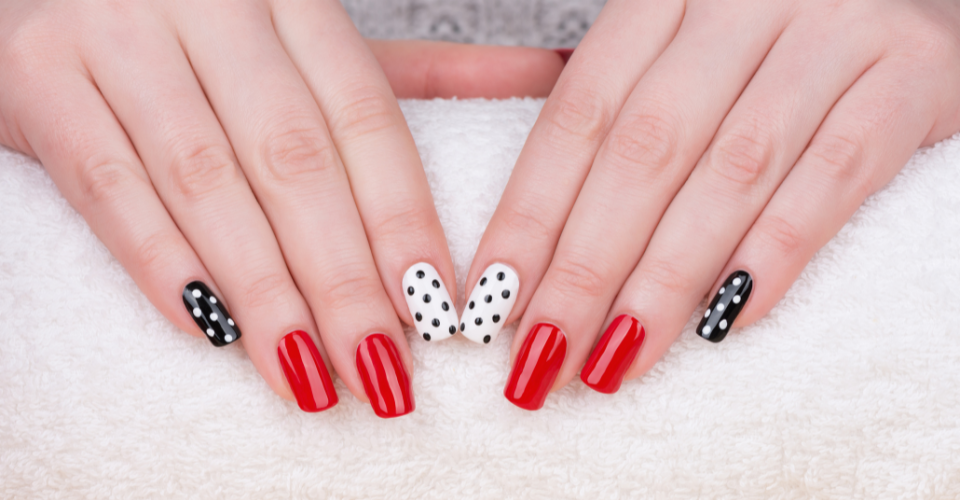 I know you would be confused about buying the perfect one. No more worries! After reading this, in the next few minutes, you will have indeed finished the transaction process of your new dotting tool!
For all those who say, why buy a dotting tool when you can use toothpicks, cotton buds, and bobby pins? To them, all I want to say is that the above items can never give you the density of the dot and the wholesomeness of the art. After all, magnificence doesn't come out of mediocrity!
Dotting tools used in nail art designs serve their purpose to the fullest and even a little extra. So the pretty patterns and the decorative dots you wish to wear should be dotted by authenticated dotting tools from the market. In this review, I have brought you the best dotting tools for nail art in 2023. Let's swoop in!
What to Look for in a Dotting Tool for Nail Art?
The secret to flawless nail art is mostly because of the tools used. Thus certain features should be checked, before opting for a nail art dotting tool.
Firstly, the nail dotter should be of the best quality, both the handle and the ends. Acrylic handles dominate others. The stylus ball or pointers should be of stainless steel.
Secondly, it should be handy and light-weighed.
Thirdly, nylon-based brush bristles should be prioritized, which never bend.
Finally, it should be easily washable without leaving any stains, unlike wooden nail dotters.
With the above features, you would have gained insight into what exactly to look for in a dotting tool!
7 Best Dotting Tools for Nail Art in 2023 – Handpicked for You
Keeping in mind the aforesaid points, here are the 7 best dotting tools for nail art that I have picked. Favor the one that meets your need.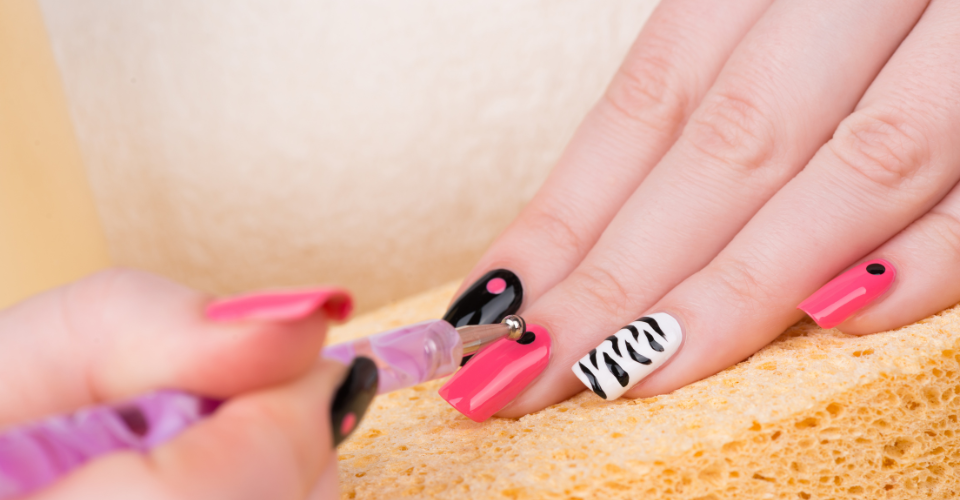 This post contains affiliate links. Read our disclosure for more information.
1. COYAHO 5 Pcs Dotting Tools for Nail Art
Classy, easy, and handy! This nail dotter has all the attributes to be chosen as one of the best dotting tools for nail art. The dual-tip dotting pen is differentiated into five different diameters, each catering to a unique nail art dotting. The colored plastic handles help in easy handling and in distinguishing the sizes. It is a multipurpose tool with superior quality.
Pros I found:
High-quality stainless steel makes the metal balls long-lasting.
User-oriented and user-friendly.
Cons I found:
Only minute variations in the stylus size.
Brand: COYAHO | Handle Material: Plastic | Body Material: Stainless Steel
2. Jsdoin 5 Pcs Dotting Manicure Kit
Jsdoin's dotting tool can be used to the fullest by whoever you may be – a nail artist or a nail enthusiast. The two ends of different-sized balls help in any variety of art without any limits. Unlike other dotting tools, this kit is specifically for nail art designing. Use it, and you will never regret it!
Pros I found:
Helps in picking and placing nail rivets or rhinestones effortlessly.
Used either on natural or fake nails.
Cons I found:
Stylus size not specified.
Brand: Jsdoin | Handle Material: Plastic | Body Material: Stainless Steel
Post You May Like: 7 Best Nail Art Tape Strips in 2023 for At-Home Nail Art
3. FULINJOY 5 Pcs Dotting Pens and 3 Pcs Nail Painting Brushes
Hola, acrylic nail lovers! This nail dotting tool is certainly for you. The dotting pens charmingly do the work on acrylic nails. The alloy and nylon brushes make the bristles never bend or come out at any splash. The precise differentiation in the ball and brush size makes the product noteworthy in drawing nail patterns and liners.
Pros I found:
Acrylic handles make it resistant and unfaded.
Easy to clean as nail polish doesn't stick onto the tools.
Cons I found:
The brushes don't seem to meet the requirement.
Brand: FULINJOY | Handle Material: Acrylic | Body Material: Stainless Steel
4. HiMo Dotting Pen Tool Kit
Nail enthusiasts, learners, and beginners, this little nail dotting tool is for you. It appears the same and does the exact as advertised. All the positive reviews from shoppers tell that this product is super cool and a highly recommended one. Have a good learning experience!
Pros I found:
It can be used to clean nail beds when doing dip powder.
Nail polish cleaned off the tips easily.
Cons I found:
The ball size appears to be the same for some tools.
Brand: HiMo | Handle Material: Plastic | Body Material: Stainless Steel
5. ABenkle 10 Pcs Nail Dotting Tools
This nail dotter sways elegantly in any nail – be it natural or artificial and also on acrylic nail shading. Half of these dotting tool handles are acrylic, and the remaining are plastic. Weight, size, and length – make the product grippy and easy to hold. Moreover, the 20 double-ended metal balls come in different sizes.
Pros I found:
Pointed ends make pretty detailing.
Super easy to clean.
Cons I found:
There's nothing to not like.
Brand: ABenkle | Handle Material: Acrylic, Plastic | Body Material: Stainless Steel
6. Petutu 10 Pcs Dotting Tool Set
Are you someone who loves variety? Then check this one! Whatever the design or whoever does the work, this nail polish dotting tool works great. Half the handles are acrylic, while the remaining are made of wood. With eye-catching colors, the dotting tool helps in detailed nail techniques.
Pros I found:
Convenient to use on different varieties of nail art.
Fully fledged ends.
Cons I found:
Lacks identification marks on the tools.
Wooden ones are difficult to sanitize.
Brand: Petutu | Handle Material: Wooden, Plastic | Body Material: Stainless Steel
Post You May Like: Is It OK to Use the Same Airbrush for Nail Art and Makeup?
7. Beaute Galleria 5 Pcs Nail Art Dotting Tool
Do you hate operating with something that is too splashy? If yes, then this crystal clear product is for you. Using this dotter, you can draw various dots and swirl patterns nail art in seconds. This tool serves a greater purpose in nail salons, where professionals make the best use of this tool. In addition, textured finishes and detailed art adds a benefit.
Pros I found:
DIY nail enthusiasts will never hate it.
The diagonal tip end is an added asset.
Cons I found:
Brand: Beaute Galleria | Handle Material: Acrylic | Body Material: Stainless Steel
Final Thoughts
I hope I have done justice to the title by bringing in the best dotting tools for nail art in 2023! I believe this article enlightened you in choosing the best one! It's high time you paint your nails with the nail art you have always thought impossible. The first law of art is to create, and I suggest you create art with the help of these dotting tools.
Money cannot buy happiness, but it can buy you a classy set of dotting tools! Then what are you waiting for? Choose a suitable dotting tool, and start slaying with flamboyance!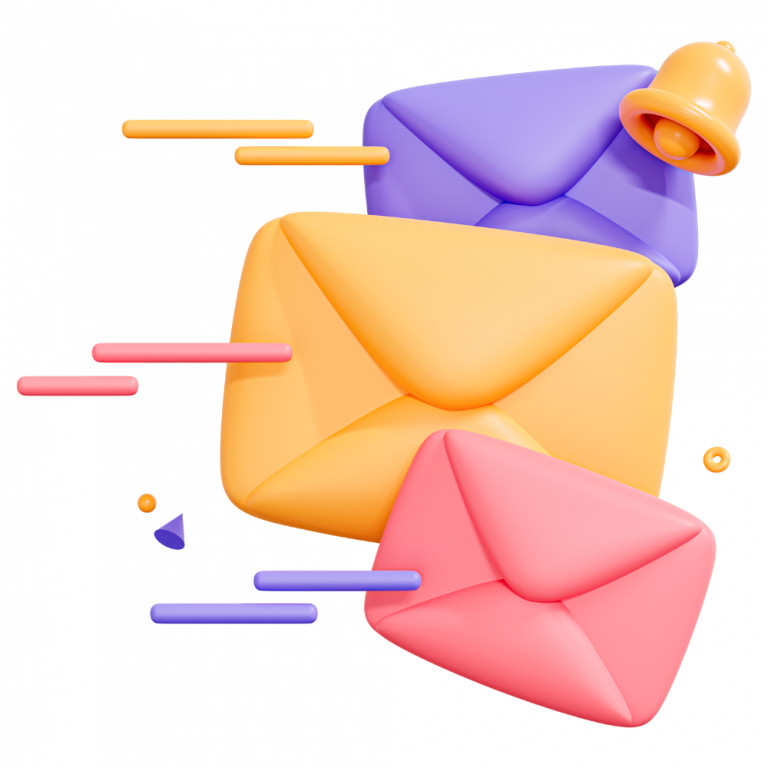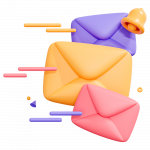 Read related: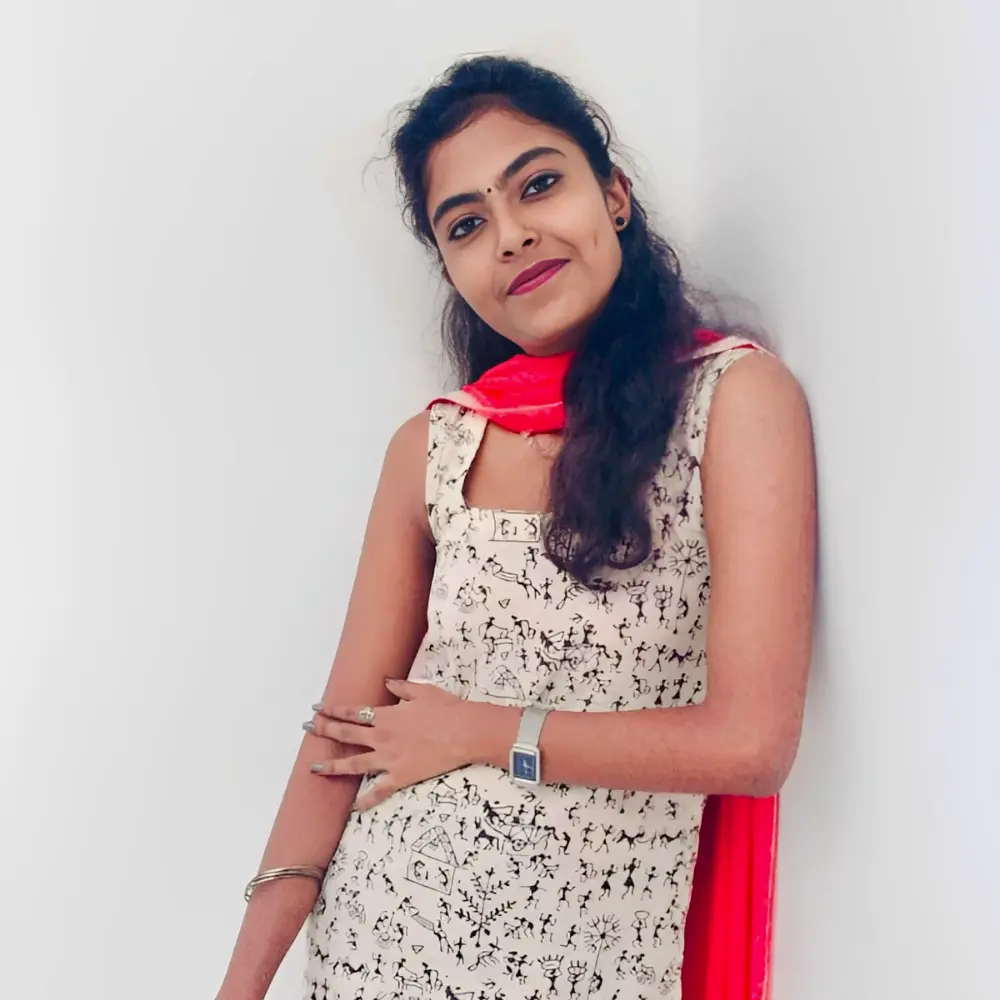 She is a manicure enthusiast and fashion blogger who believes that nail art is a wonderful way to add colors to life. With a passion for learning new nail art and manicure techniques, Jeroline eagerly explores and shares her knowledge through captivating content.