24 Trending Lipstick Nail Shape Designs for 2023
You must be seeing the lipstick nail shape trend ALL OVER YOUR INSTAGRAM! But, with new nail designs arriving in the manicure world every day, deciding the theme of your next manicure gets a bit confusing!
No wonder this brand-new lipstick nail shape is the season's hottest trend. So if you are brainstorming how to achieve this look, you have arrived on time!
This article is your ultimate guide to the nooks and crannies of the lipstick nail shape trend. Not only have I curated the best lipstick nail designs, but I also dropped quick and easy tips to achieve this trendy look!
What Is the Lipstick Nail Shape?
To simply define, the lipstick nail shape trend features a manicure with nails filed to a slanted angle, imitating the tip of a brand-new lipstick. They are cute, trendy, and can be customized to your heart's desire!
If you are a trendsetter, you may come up with a version of your own! Lipstick nail designs combine all of your manicure dreams in one; no wonder why they are a major 2023 trend!
From quirky pastels to dark gothic shades, there is one to fit everyone's vibe! But, before jumping on to the designs, let us see how to achieve the lipstick nail shape.
Post You May Like: When to Get Nails Done Before the Wedding?
How to Do Lipstick Shape Nails at Home?
Acrylic is a popular and easy medium for lipstick nail shape. Although you can always try it out on your natural nail, acrylic nails last a lot longer and are better!
Here is a list of tools you will need to get the lipstick nail shape:
Nail form
Acrylic Liquid
Acrylic Powder
Acetone
Follow the step-by-step instructions to get a perfect lipstick nail shape:
Step – 1: Prep your nails.
No matter what you decide your nail shape to be, your nails must be properly prepped. Inadequate preparation may lead to a hampering design and longevity.
Clean your nails with acetone and push back your cuticles gently with a cuticle pusher. Clip off any excess skin on the edges.
Natural oils on your nails may cause the acrylic to lift; hence it is essential to buff your nails with a nail buffer. Finally, finish your prep with a nail primer for long-lasting results!
Step – 2: Place and adjust the nail form.
Nail forms are a great tool to measure the placement of your acrylics. They come with precise markings to help you achieve the evenest shape. Place it on the tip of your nail and adjust with the breadth of your fingernail.
Step – 3: Bring on the acrylics!
Carefully dip your acrylic nail brush into the acrylic liquid. Then, gently pick up the acrylic powder and place it on your nail form. Shape it to an even breadth. Don't worry if the edges are not precise; you'll be filing it down very soon!
Step – 4: Shape the acrylic.
Take your time and make sure the acrylics blend with your natural nail. Flatten the acrylic gently and start creating a one-sided slant. Brush your whole nail to spread the acrylic evenly throughout and eliminate any bumps.
Make sure you shape the other side properly, too, as the product may build up on one side since you are pushing it toward a single direction. Once you are satisfied, press on the nails gently to seal everything in.
Step – 5: File it down.
Get rid of your nail form and start filing the edges. Create a sharp or rounded edge according to your choice. Be careful and file in a single direction, as the statement slant may often be filed off if done too hastily.
Step – 6: Buff it all together.
Now that you have achieved your desired shape, make sure you buff the entire nail so that no harsh lines are visible. Once everything is buffed, wear a clear top coat to begin the painting process!
Post You May Like: 28 Spooky Halloween Nail Art Designs for 2023
24 Dazzling Lipstick Nail Shape Designs for 2023
Now that you know how to get the lipstick nail shape, here are some nail shape examples you can choose from!
1. Daredevil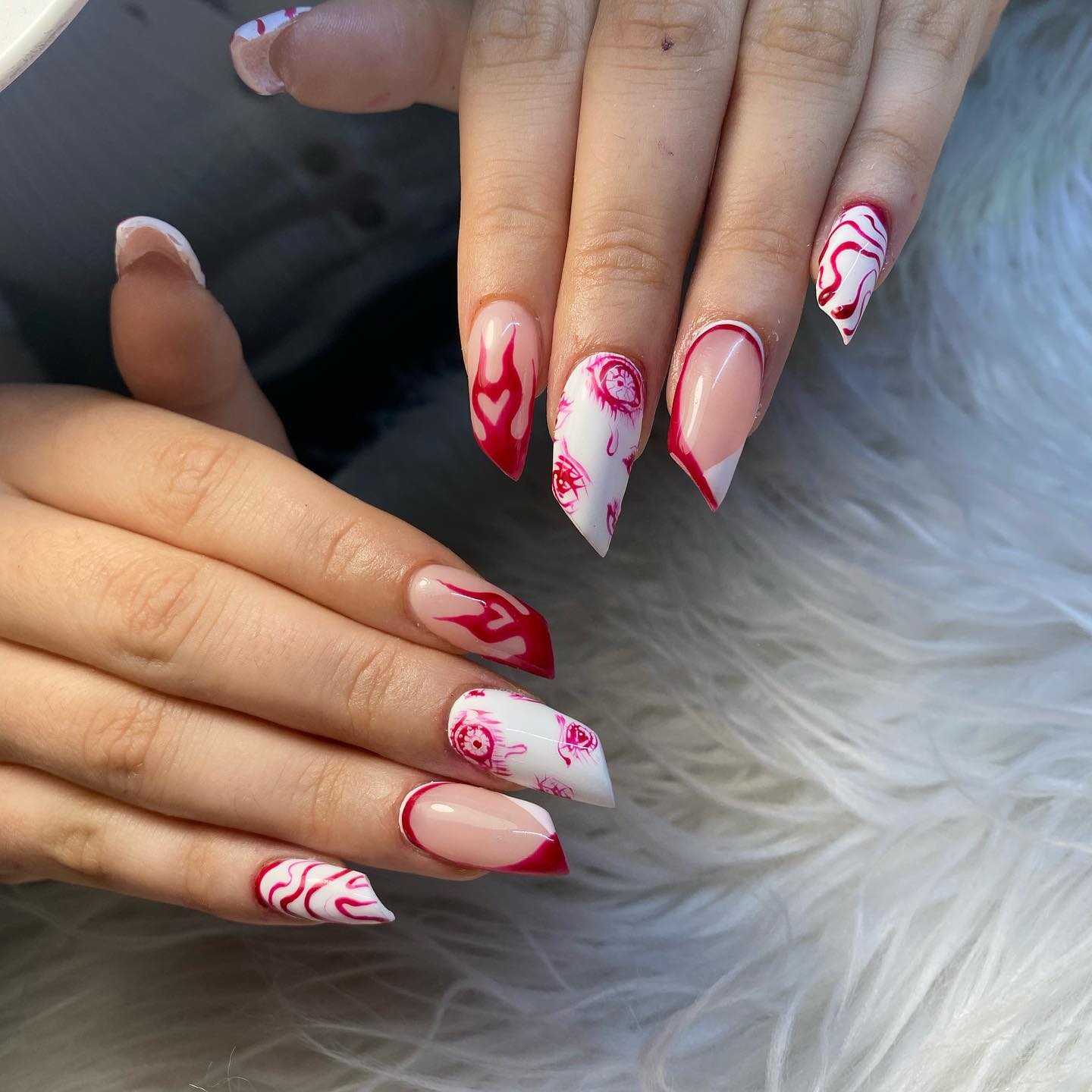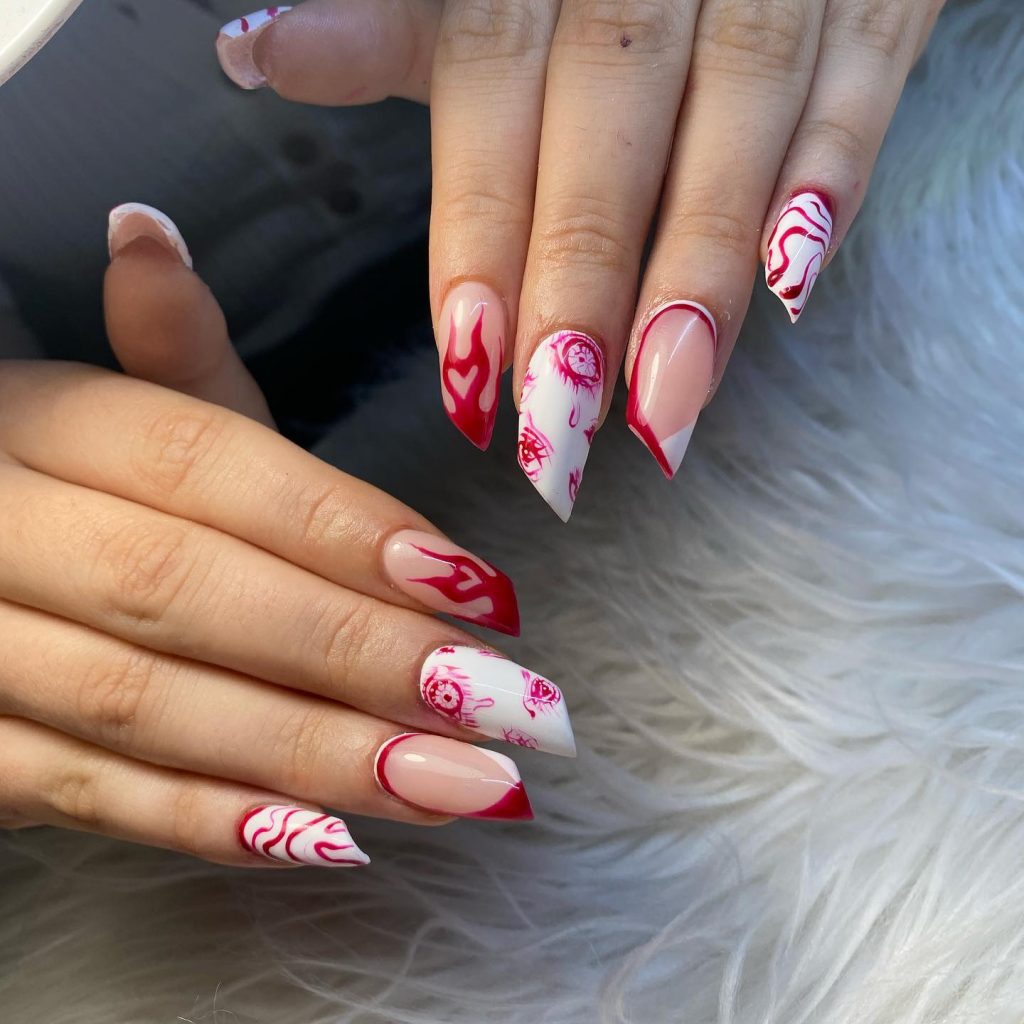 Feeling a little adventurous? The noticeable white bases create the perfect background for red flame-like designs that remind you of Hot-Wheel Cars! In addition, the lipstick shape adds yet another element of boldness to it!
2. Marbled Beauty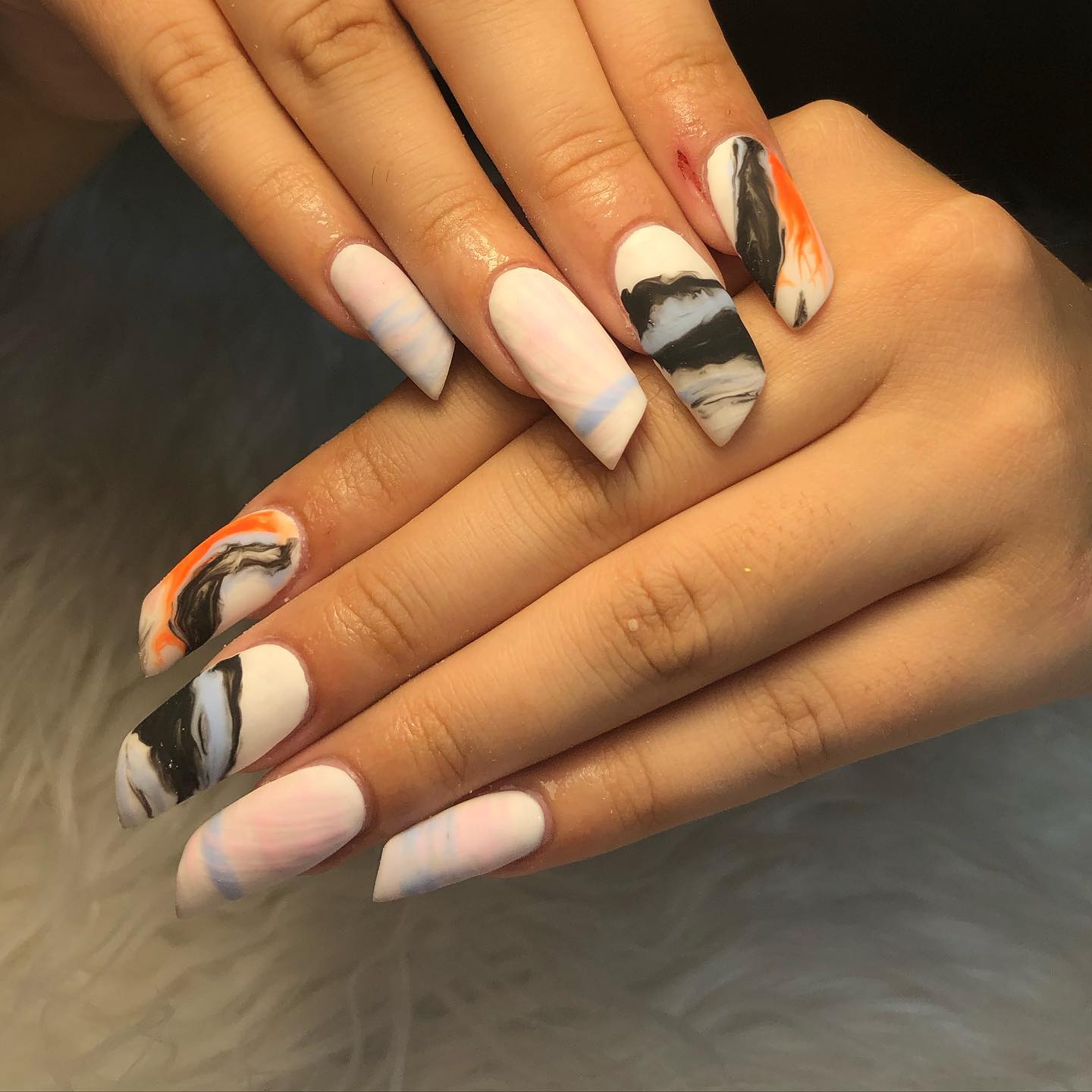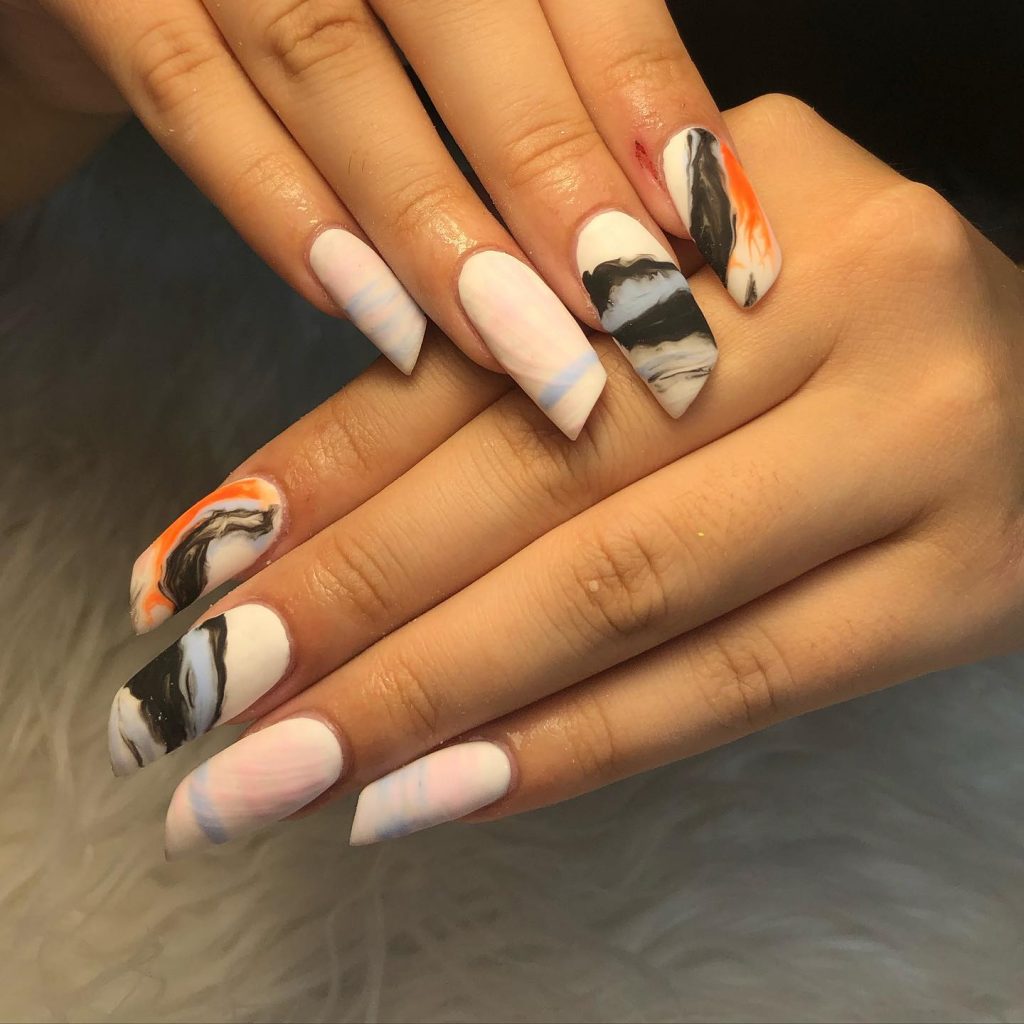 This matte lipstick nail shape design has a beautiful marbled effect and earthy, spiritual tones! The bright orange and blue add a striking contrast to the otherwise plain manicure.
3. Dessert Nails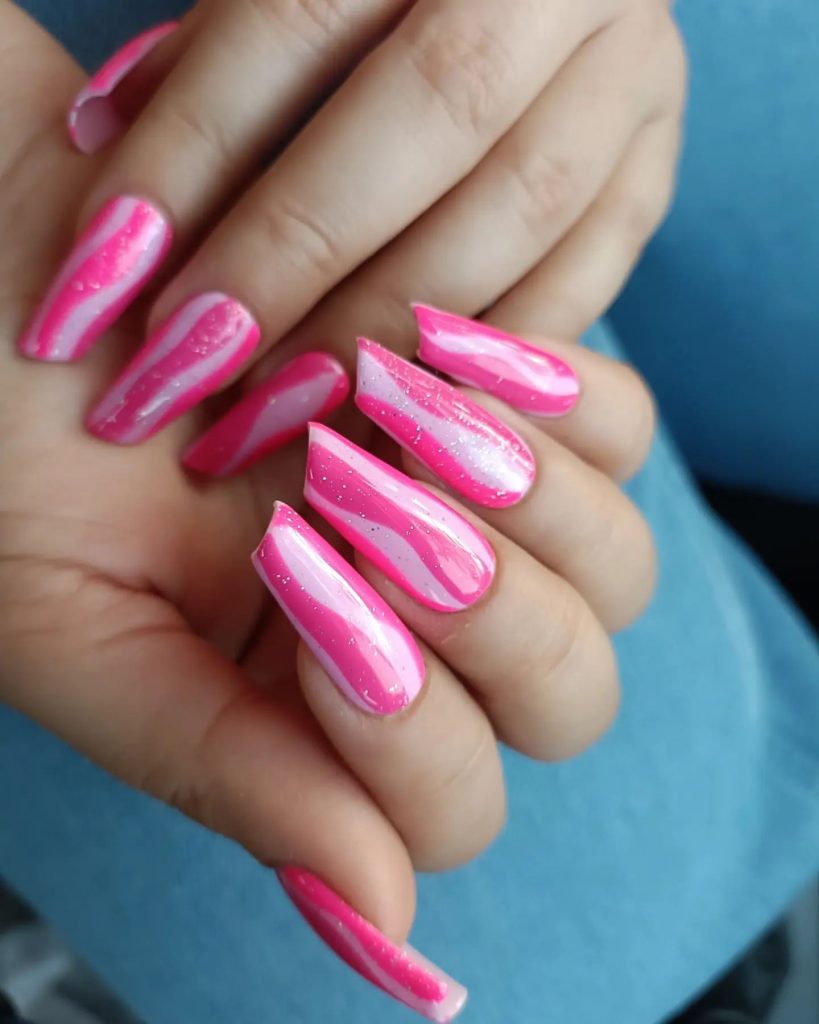 This nail art is an instant reminder of a scoop of two-in-one ice cream with sprinkles! It is the perfect summer style for long lipstick shape nails and can be done quickly at home.
4. Beach Vibes!
Ready for a long-awaited vacation? Try out this nail design resembling blue, calm waves on a sandy beige beach with light and glitter blue nail polish. The matte finish and the two blue tones add dimension to this beautiful design! 
5. Lady in Red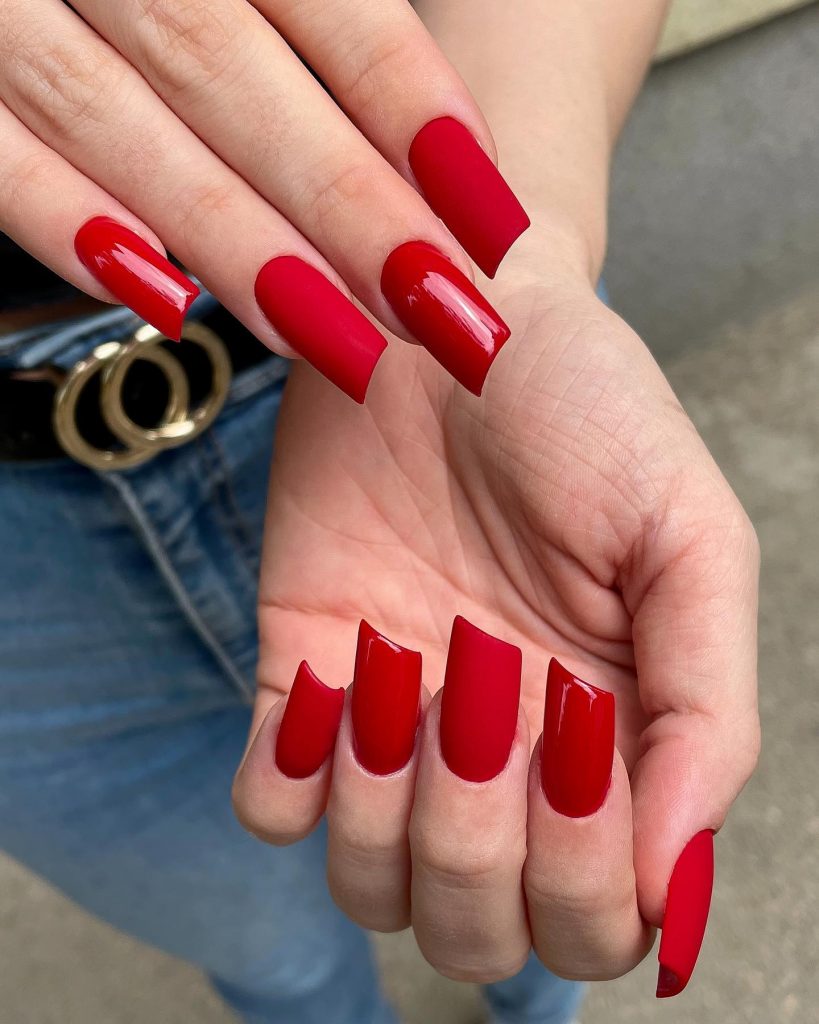 At a glance, it looks like a plain red manicure, but look carefully! It's a combination of matte and glossy lipstick nails design. So find your red nail polish and apply matte and glossy top coats accordingly.
Post You May Like: How to Apply Nail Polish the Right way?
6. Party Animal!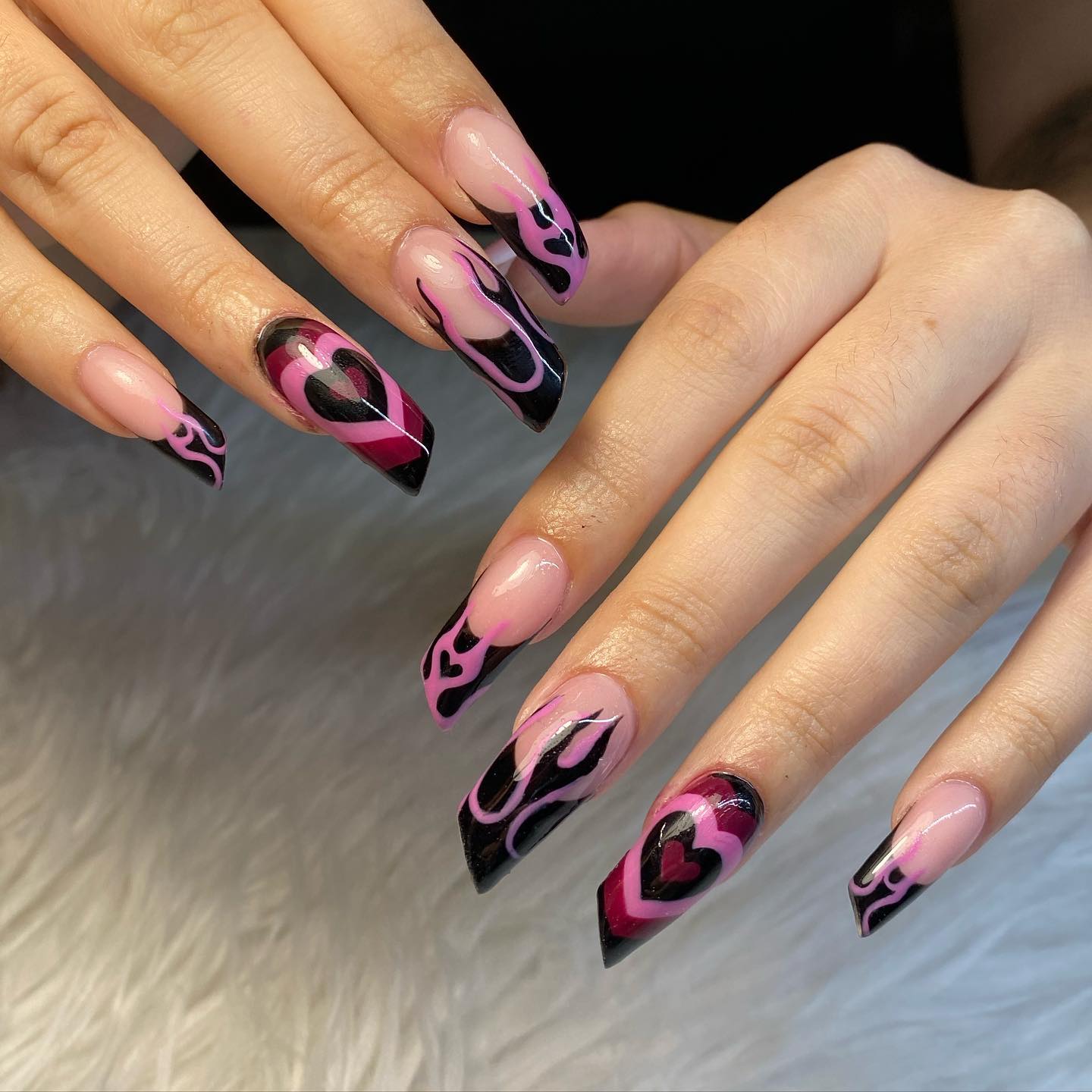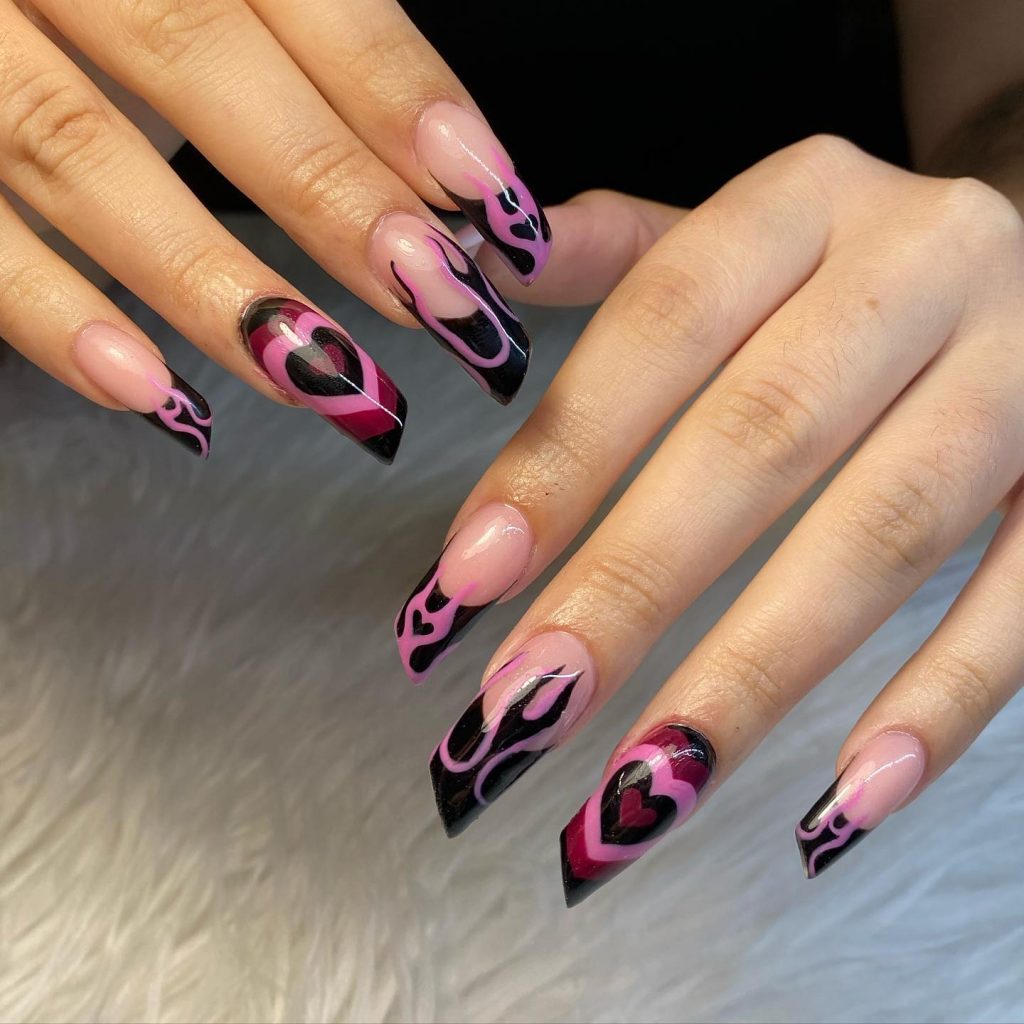 Is club hopping your ultimate pastime? While the black and pink designs pop on a beige base, the accent nail has consecutive hearts creating a hypnotic layout!
7. The Trendsetter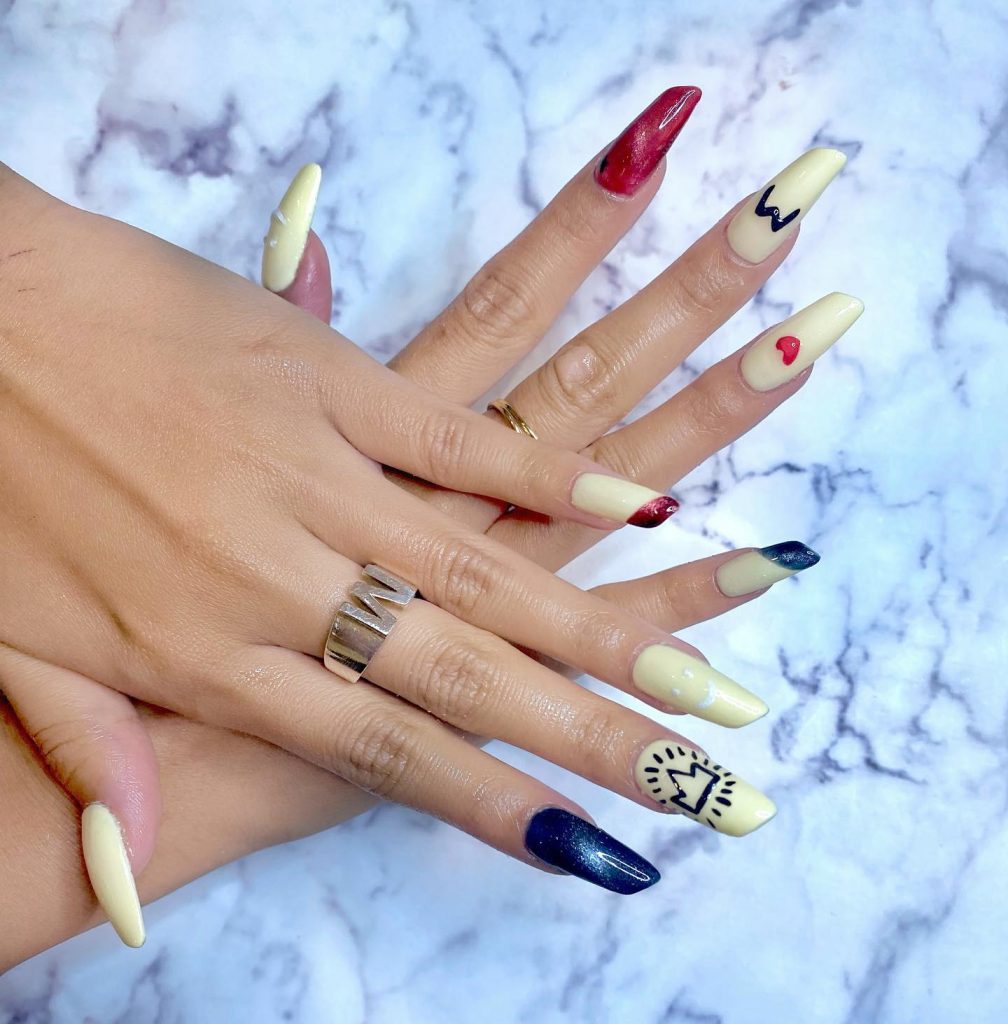 Here's a fun college girl look to brighten up your dull days! First, achieve this design with some basic tools like a fine nail polish brush and nail polish colors of your choice. Then, pair it with any attire, and you're good to go!
8. Lemon Zest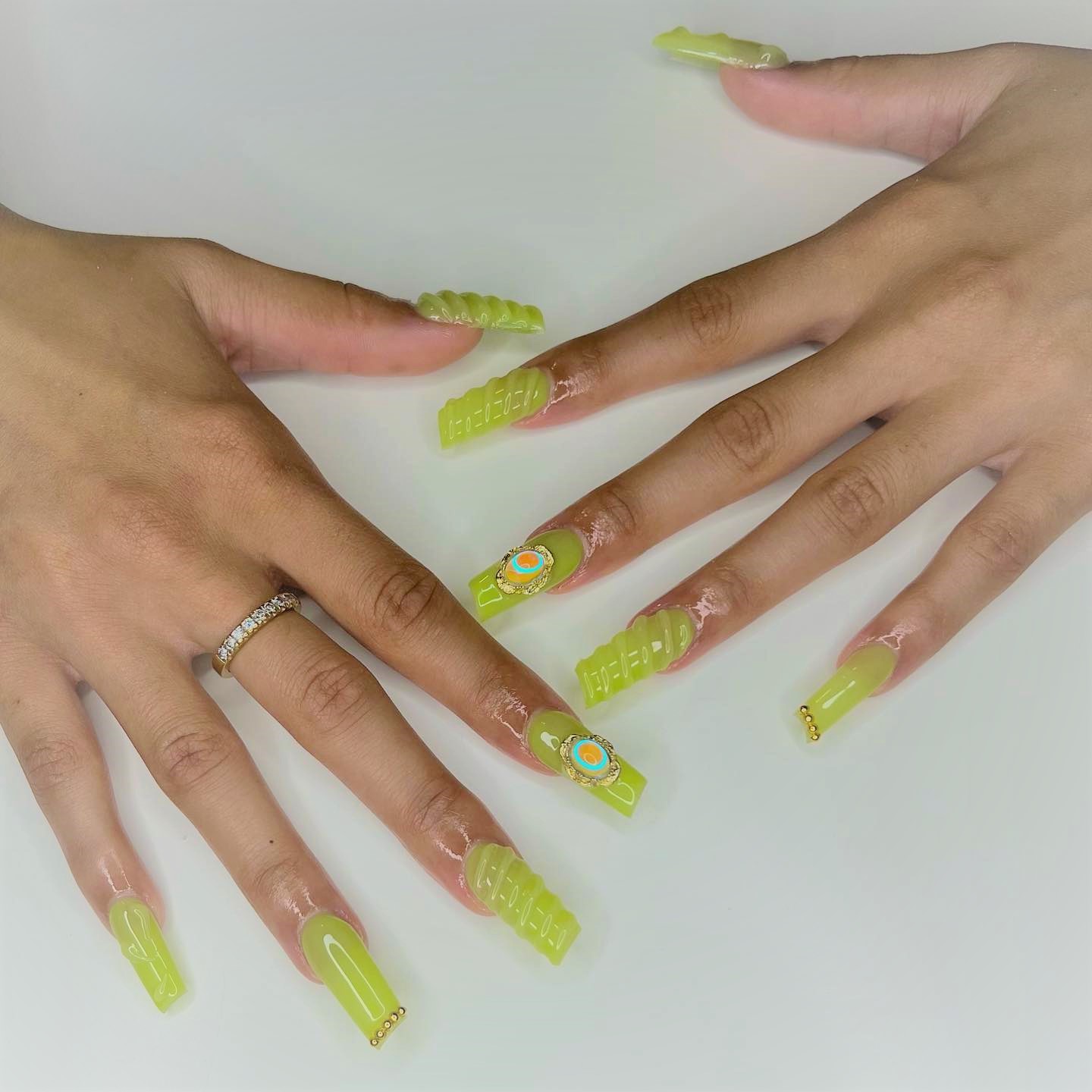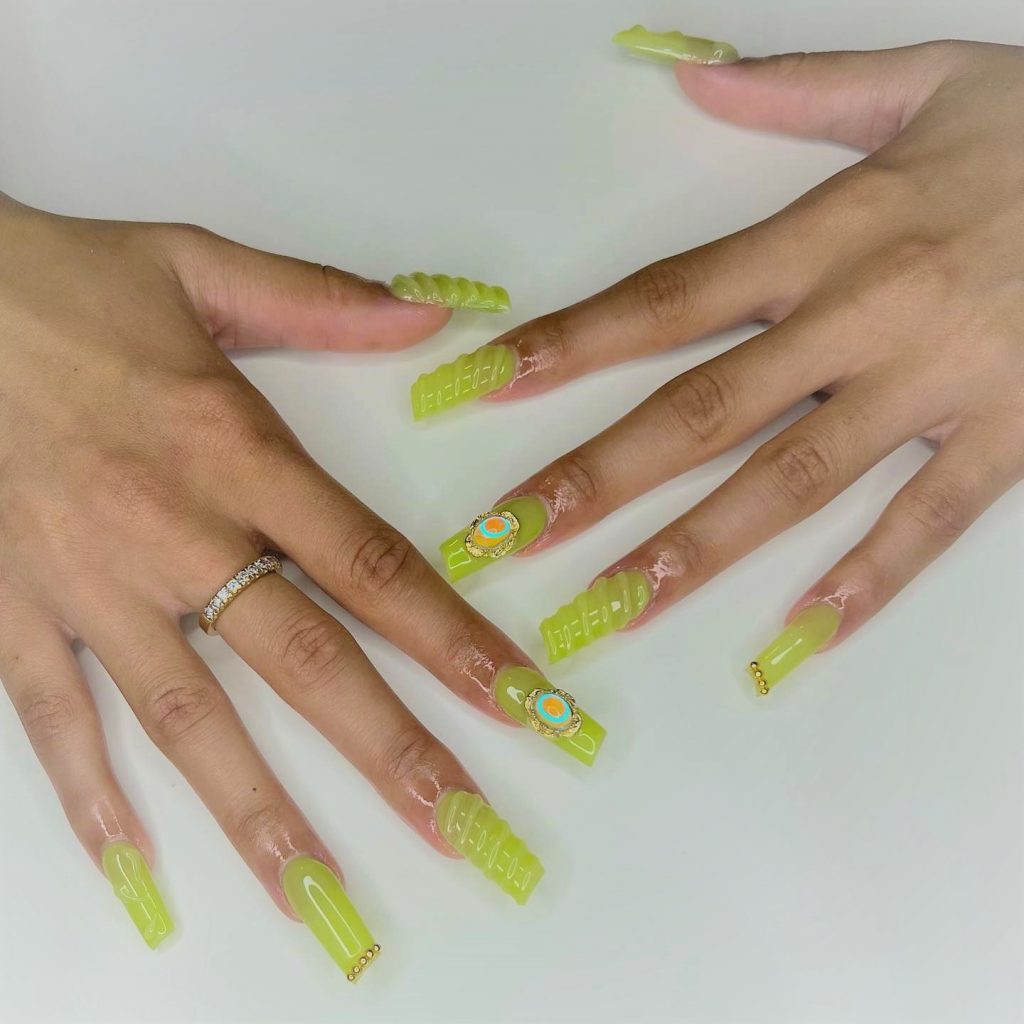 This swirled lipstick nail shape has a bright neon green as a base and nail jewels for extra drama! Combine vibrance and elegance with this unique lipstick nail design.
9. The Sass-Queen!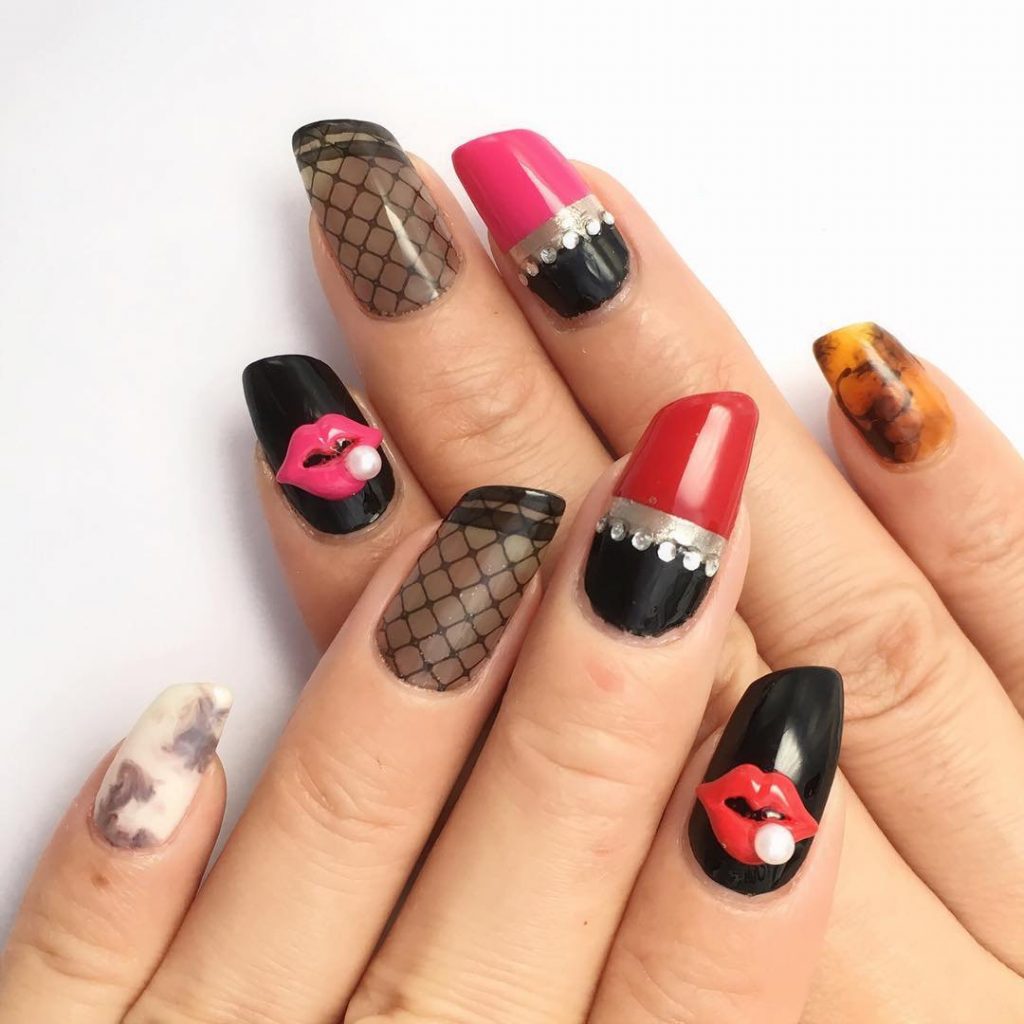 Flaunt your sass! This nail design combines all the elements of a boss lady. Reds, blacks, fishnets, and jewels, what more? There's also a marbled nail for the extra panache!
10. The Hopeless Romantic!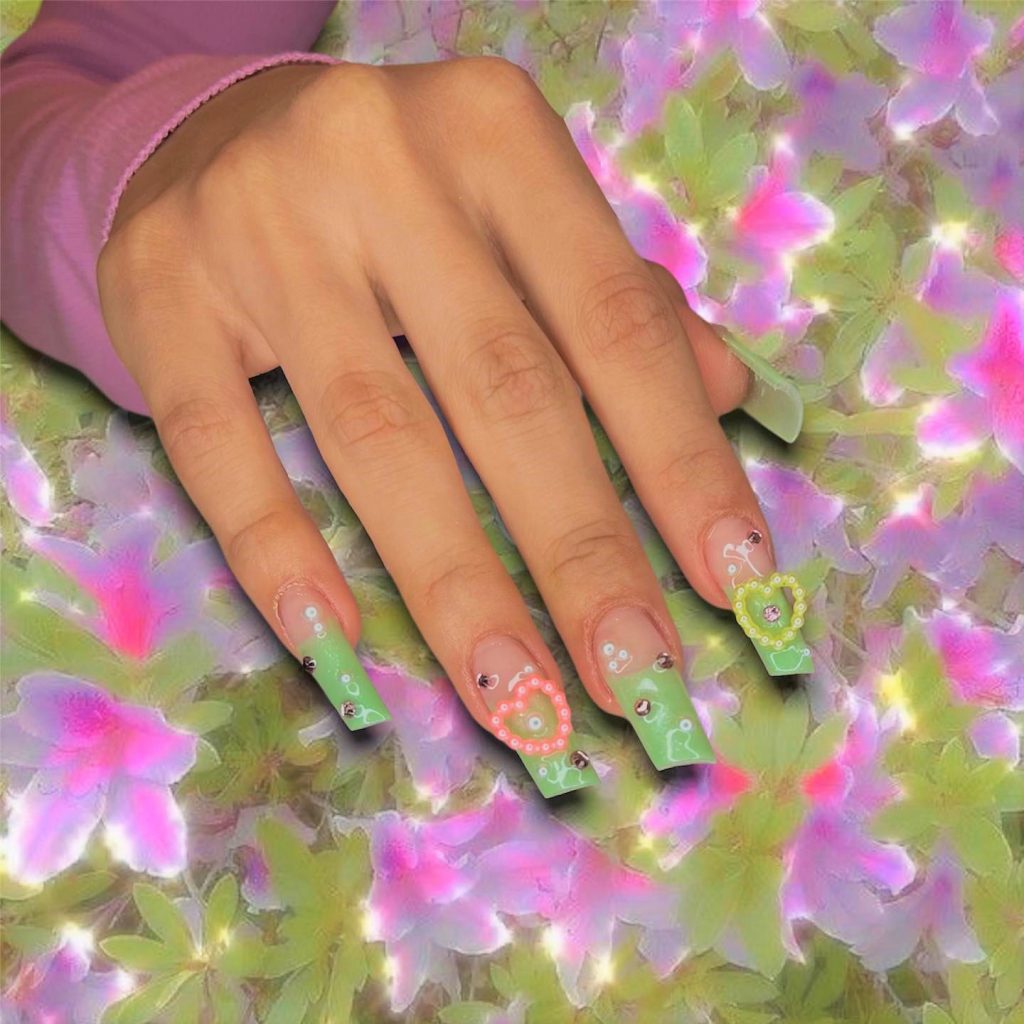 This lipstick nail design calls for a date! With a blend of no paints, green, and delicate nail jewels, this design is the epitome of style and class! The heart shape of nail charms adds just the right amount of romance to it!
Post You May Like: What Are NexGen Nails? Why Should You Choose NexGen?
11. Staggering Twist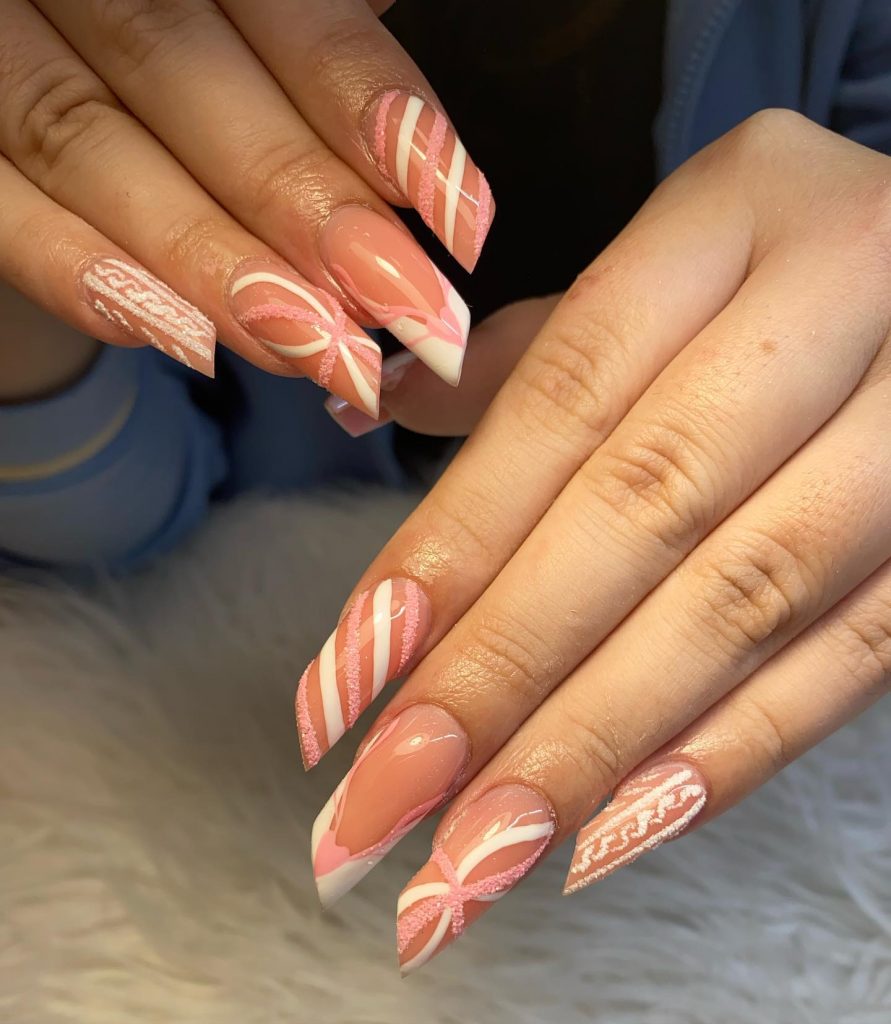 The design features intricate white and neutral pink stripes and swirls on a base of a fleshy plain color. The pinky fingernails give the vibe of winter with sweater nail designs. The color scheme is soothing to the eyes and is fun and elegant! You can easily achieve this nail design by using nail art tape strips.
12. Miss C.E.O.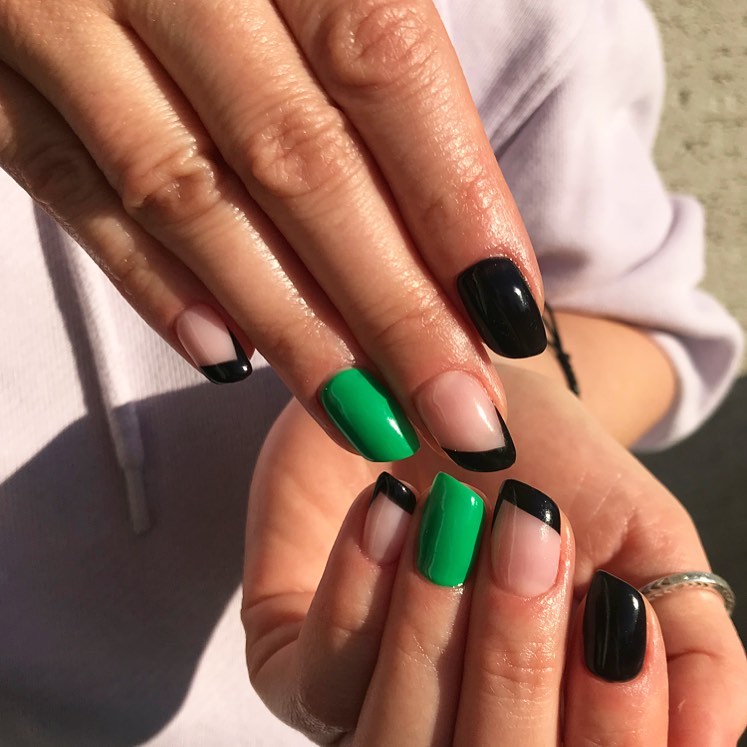 This design combines fun and professionalism. The green nail polish adds a wow factor to the neutral colors. This lipstick nail design will surely fetch you some compliments in your office!
13. Hello Kitty!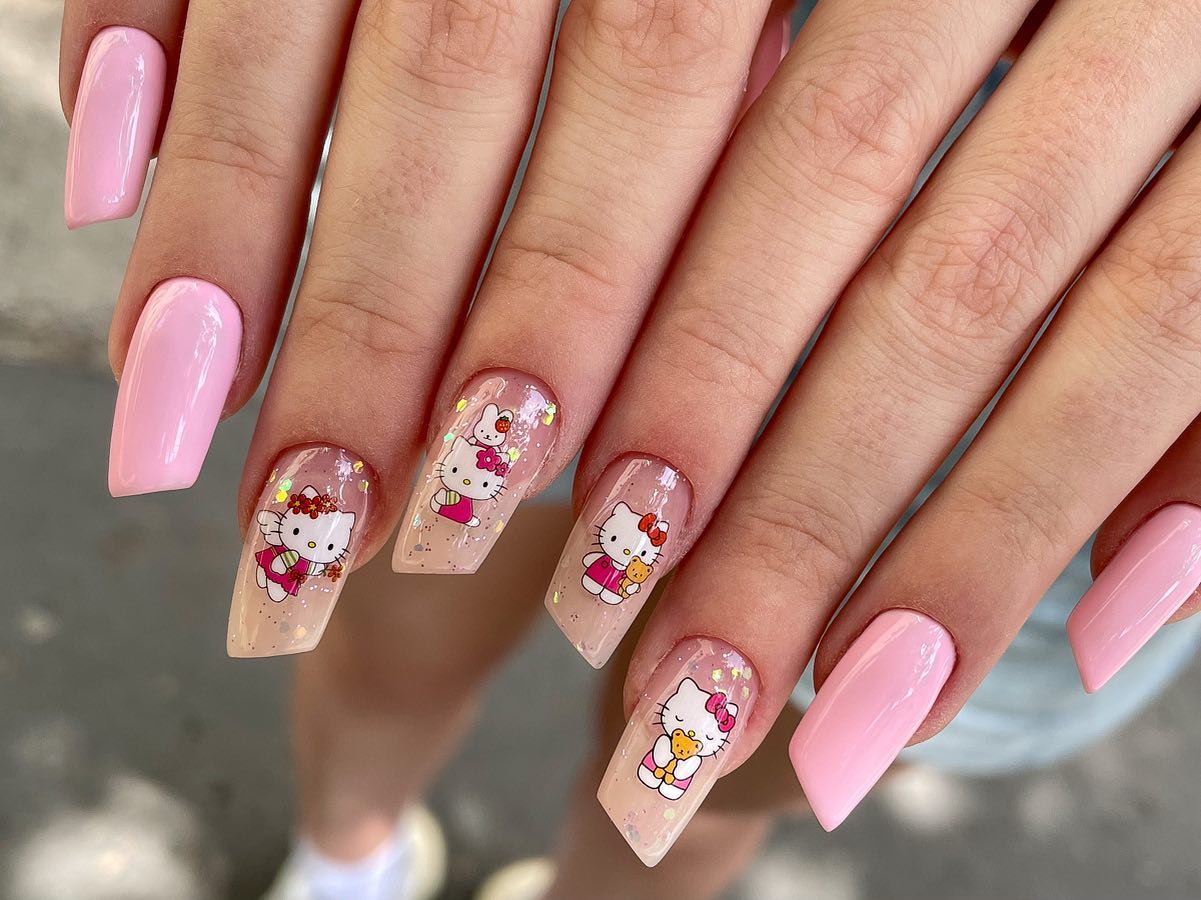 Give your inner kid a surprise with this perky hello kitty manicure! Try out the O.P.I. Two Timing The Zones shade for a perfect baby pink color. 'Hello, Kitty' nail wraps or stickers are available on Amazon. Make sure you have a pair of tweezers to place the stickers perfectly!
14. Wild and Fabulous!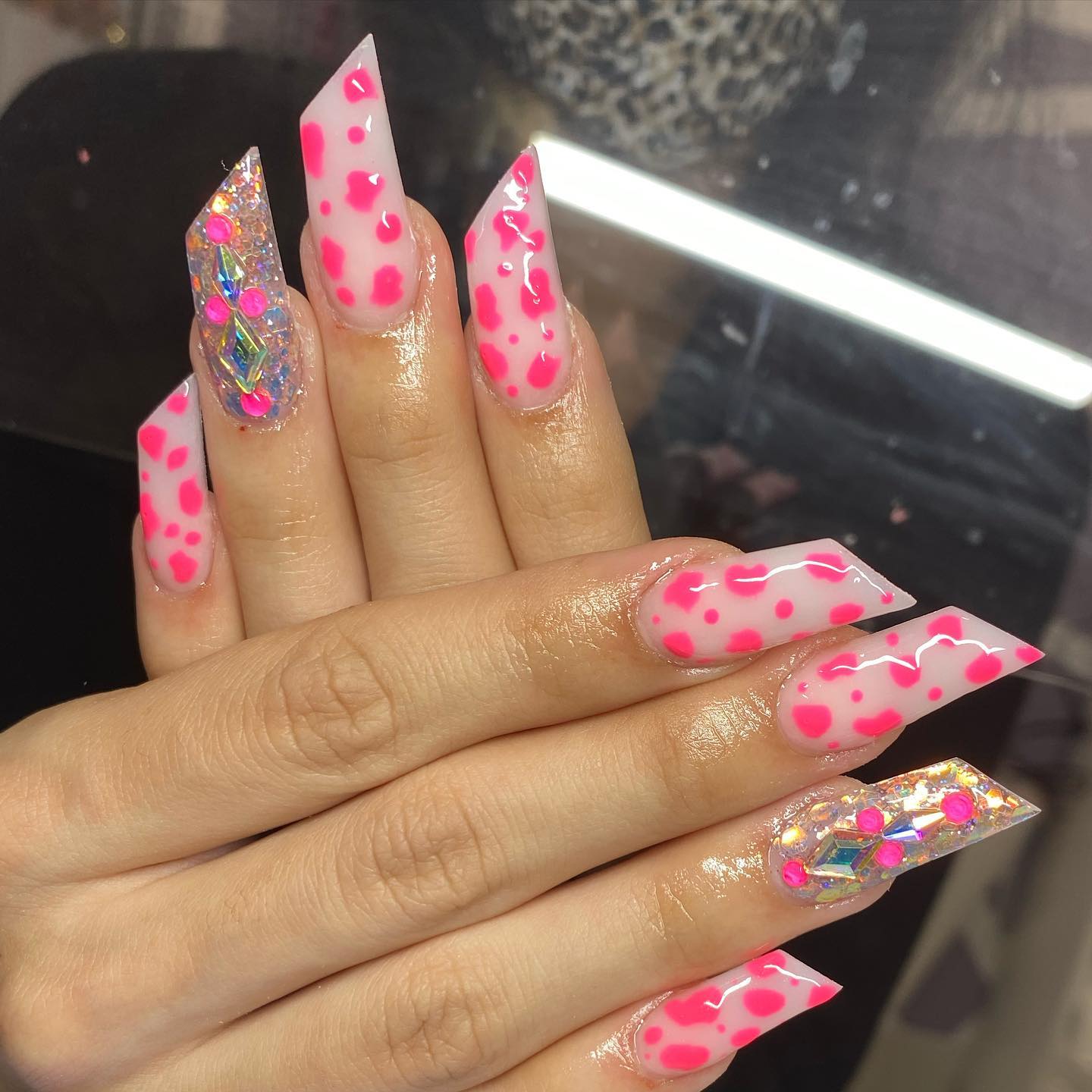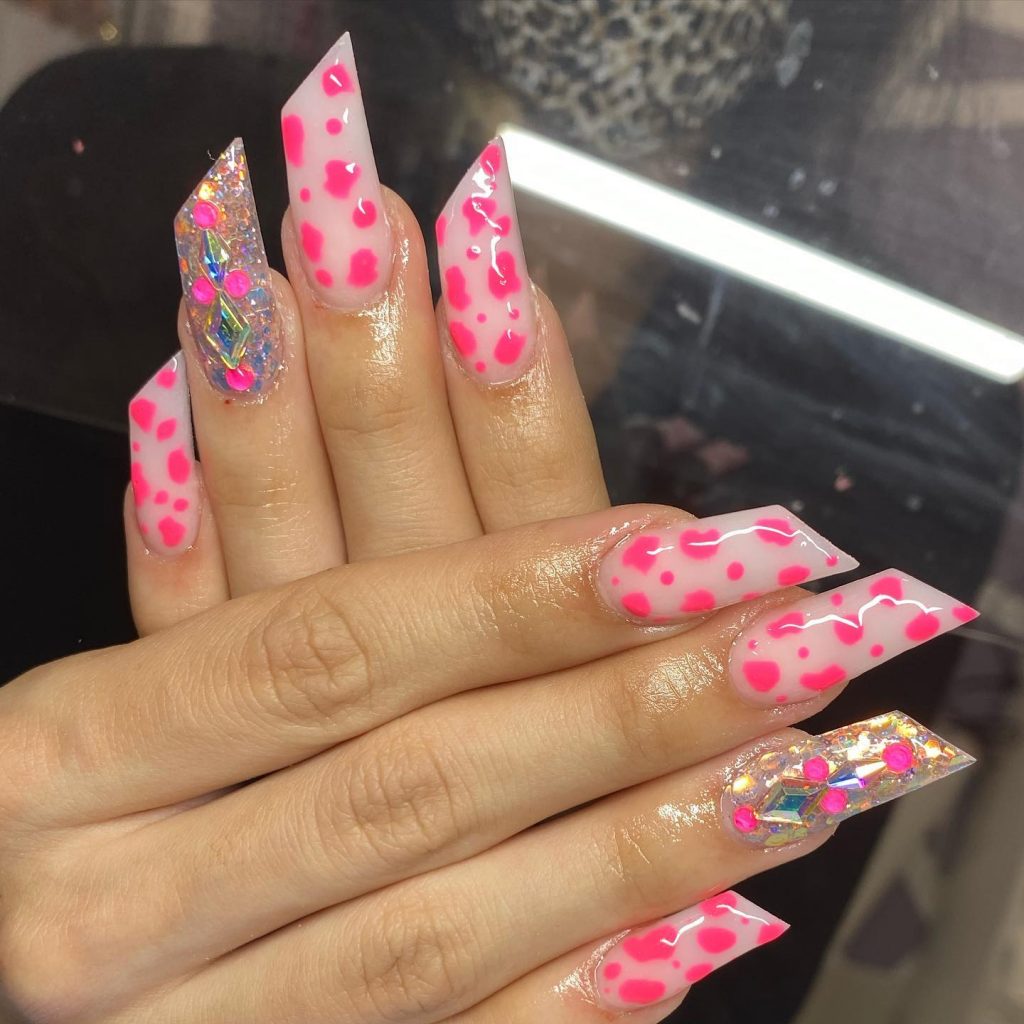 Dotted nails can never go wrong! This lipstick nail shape features pink dots on a beige base and an accent nail of gold and shimmer! Grab a dotting tool and bring your best nail color and start creating this mesmerizing nail design for extra fun!
15. Prettiest of them all!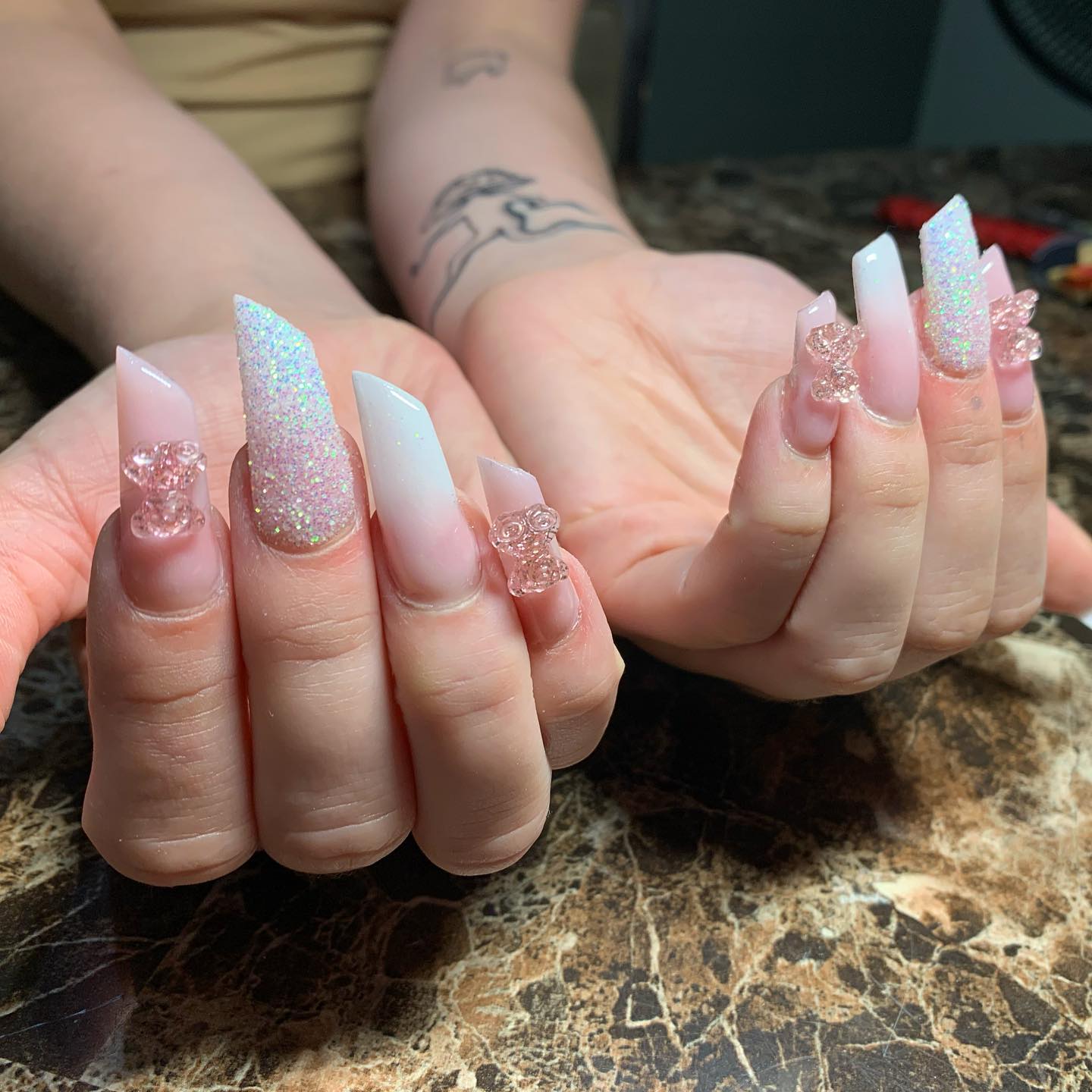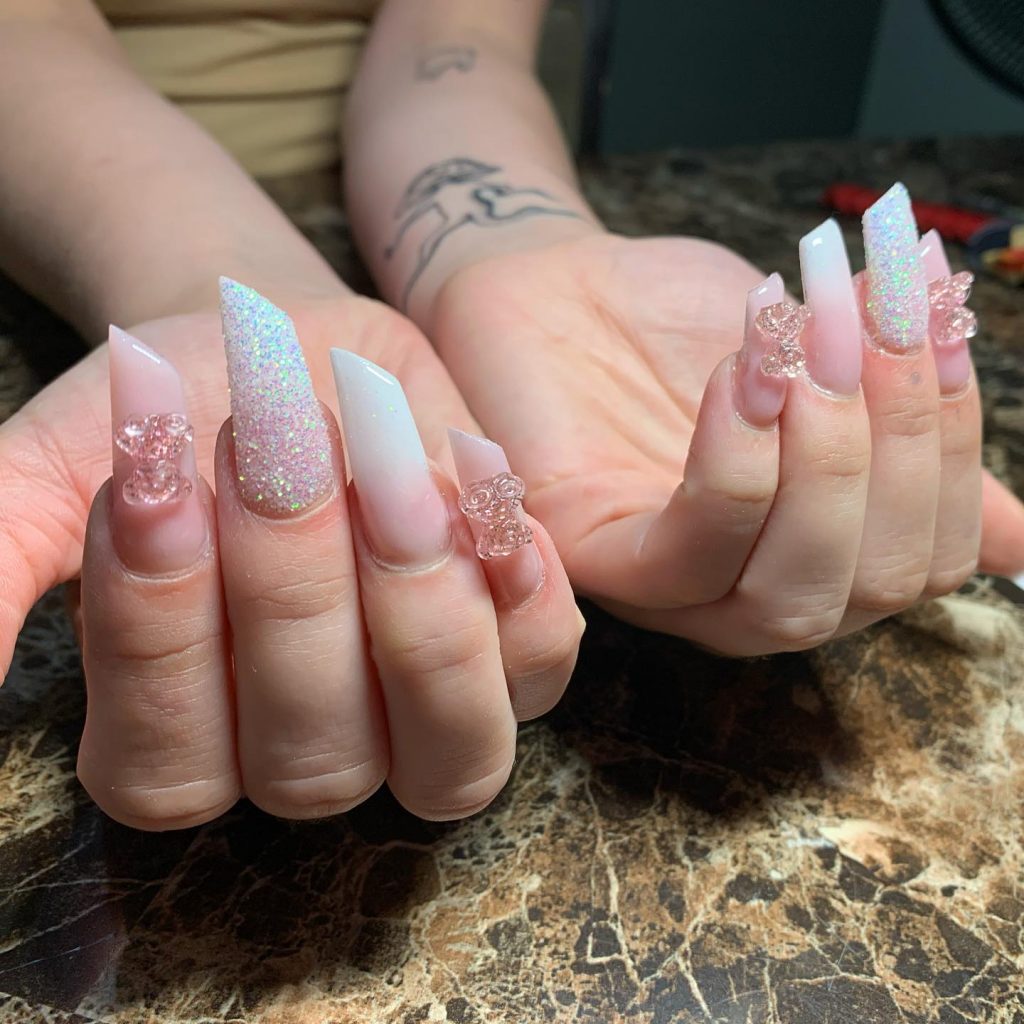 This set screams bridesmaids! The long lipstick shape nails combined with a pinkish clear base color and a glitter nail, ombré nail, and 3D nail accessories on each hand create a dramatic yet seamless design!
Post You May Like: What Are Solar Nails? How to Put On Solar Nails?
16. Bold and Feminine!
You shouldn't have to choose between bold and feminine aesthetics! Why not blend both in one? This striking lipstick nail design features a half-and-half black and pink nail art. Party and business all in one! Grab your cutesy pink and black nail polish to get started.
17. Minimal Queen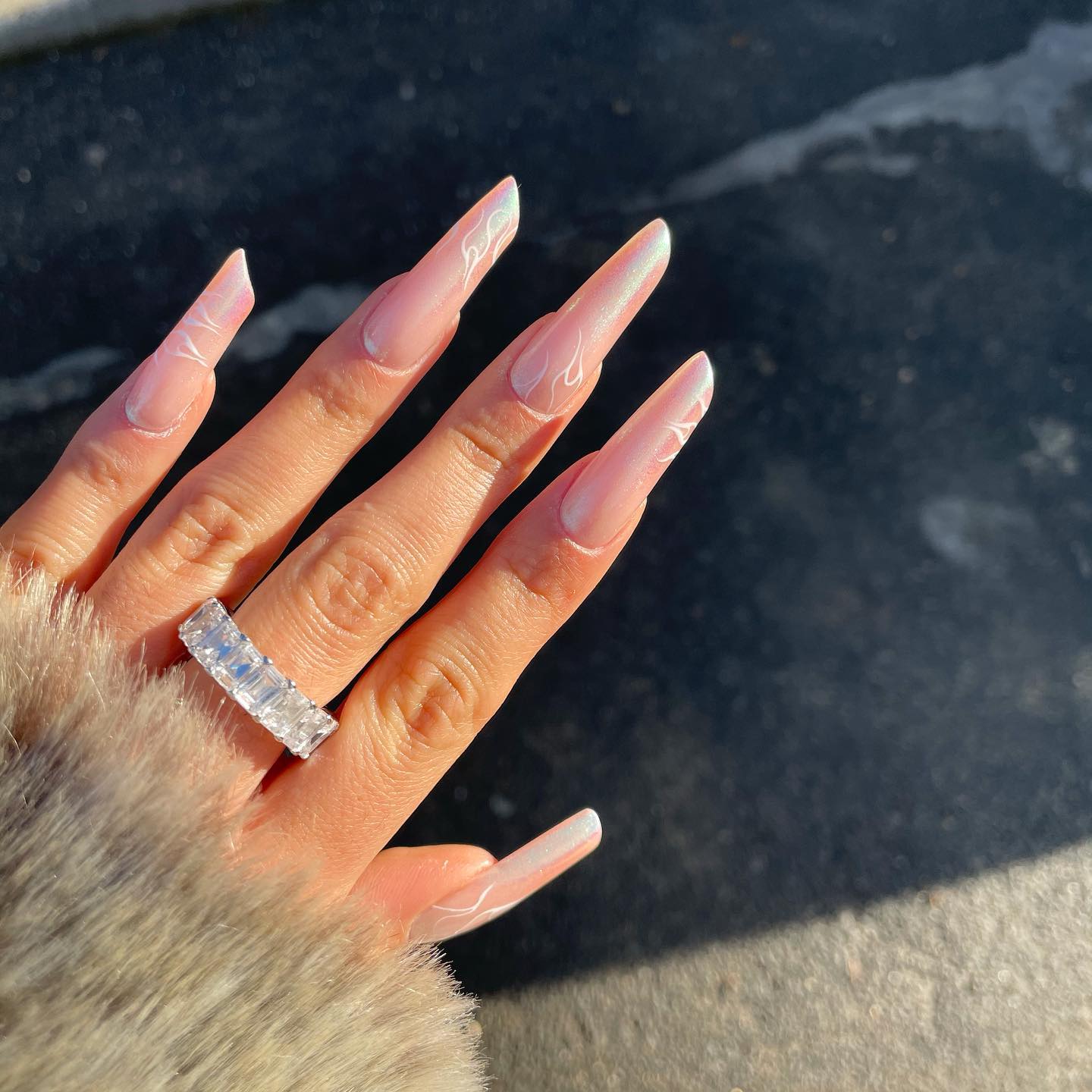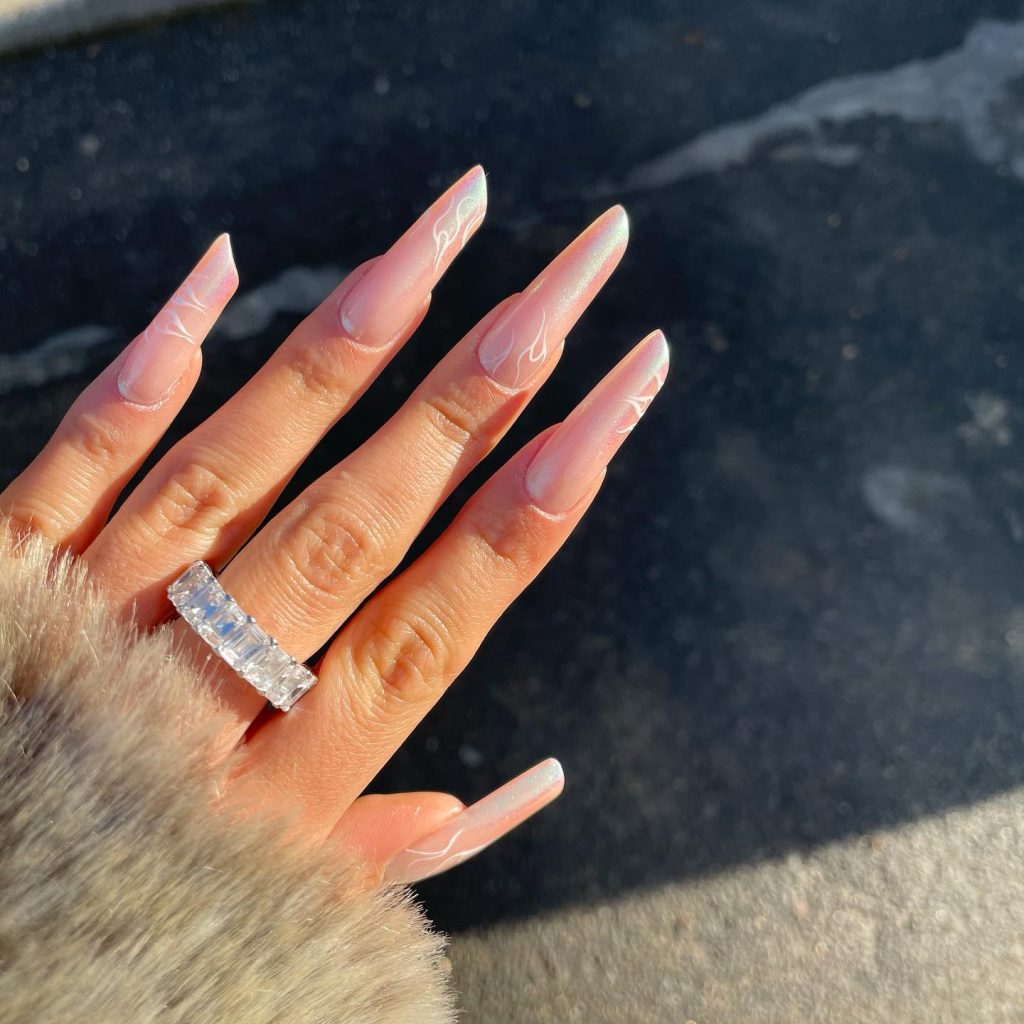 Minimal lipstick nail design is the ultimate go-to for Millennials, as it seems. The fleshy calm vibe, white swirls, and shimmery finish add to the overall glamour of the manicure.
18. Colourful Ombré French Tip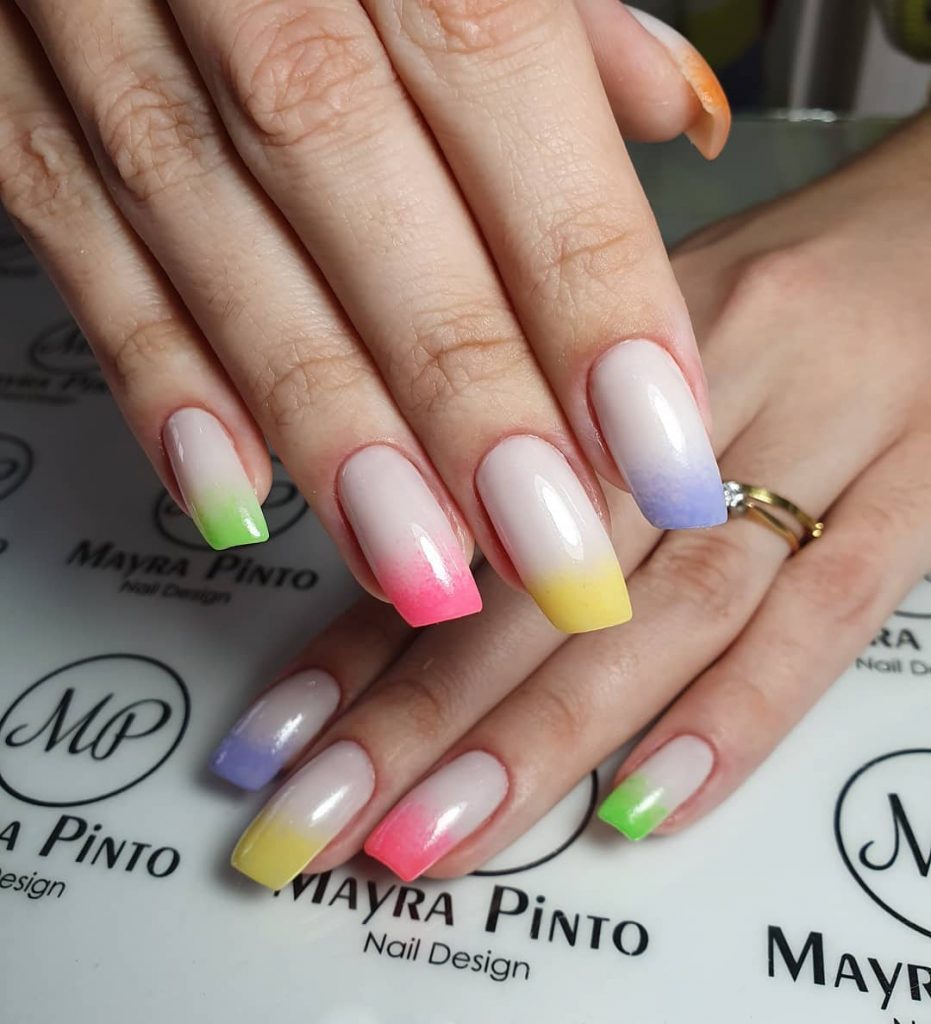 French tips have been reimagined in a lot of ways. This ombre french tip with a clear base and coffin lipstick design is subtle and perfect for someone who enjoys trying out the lipstick shape.
19. The Fancy One!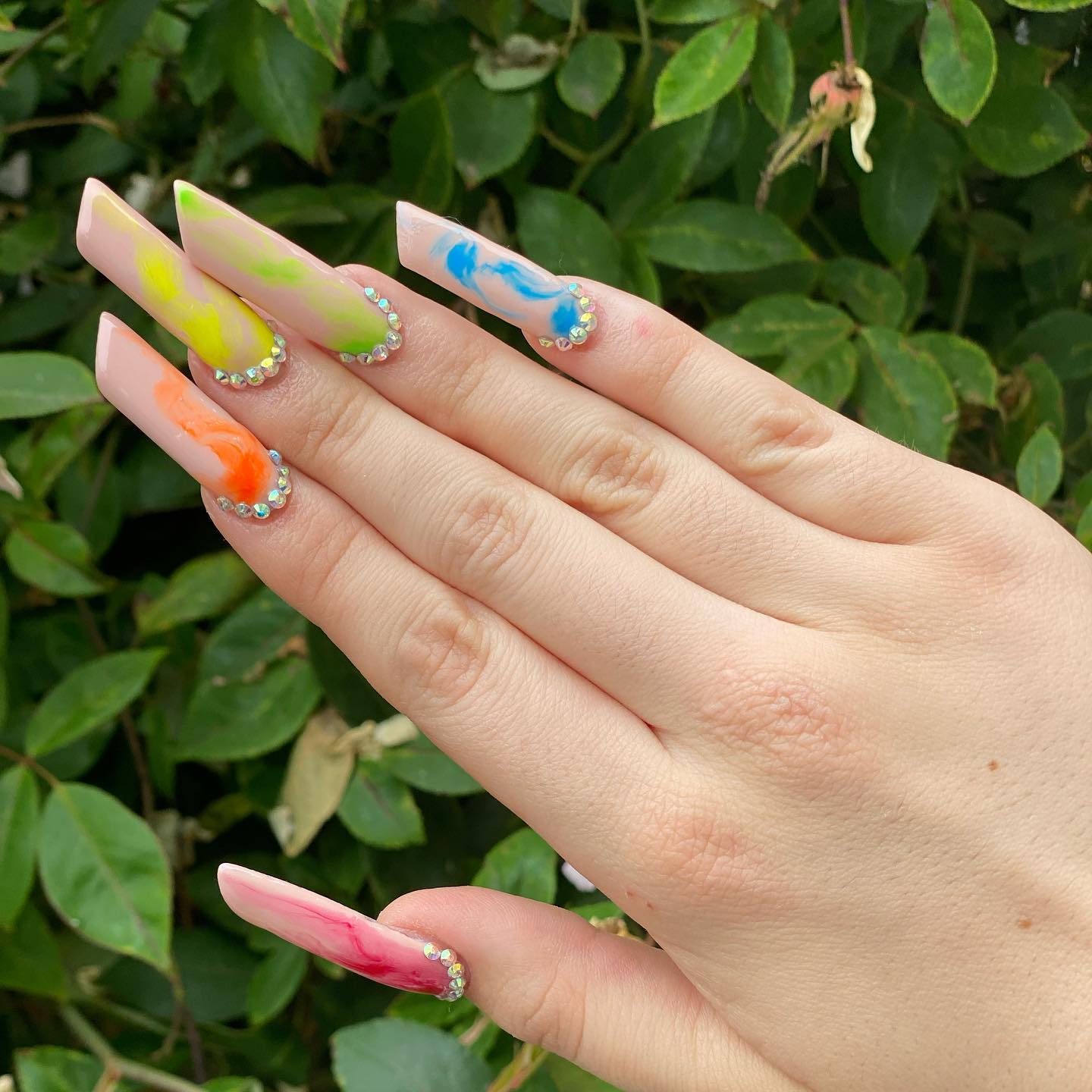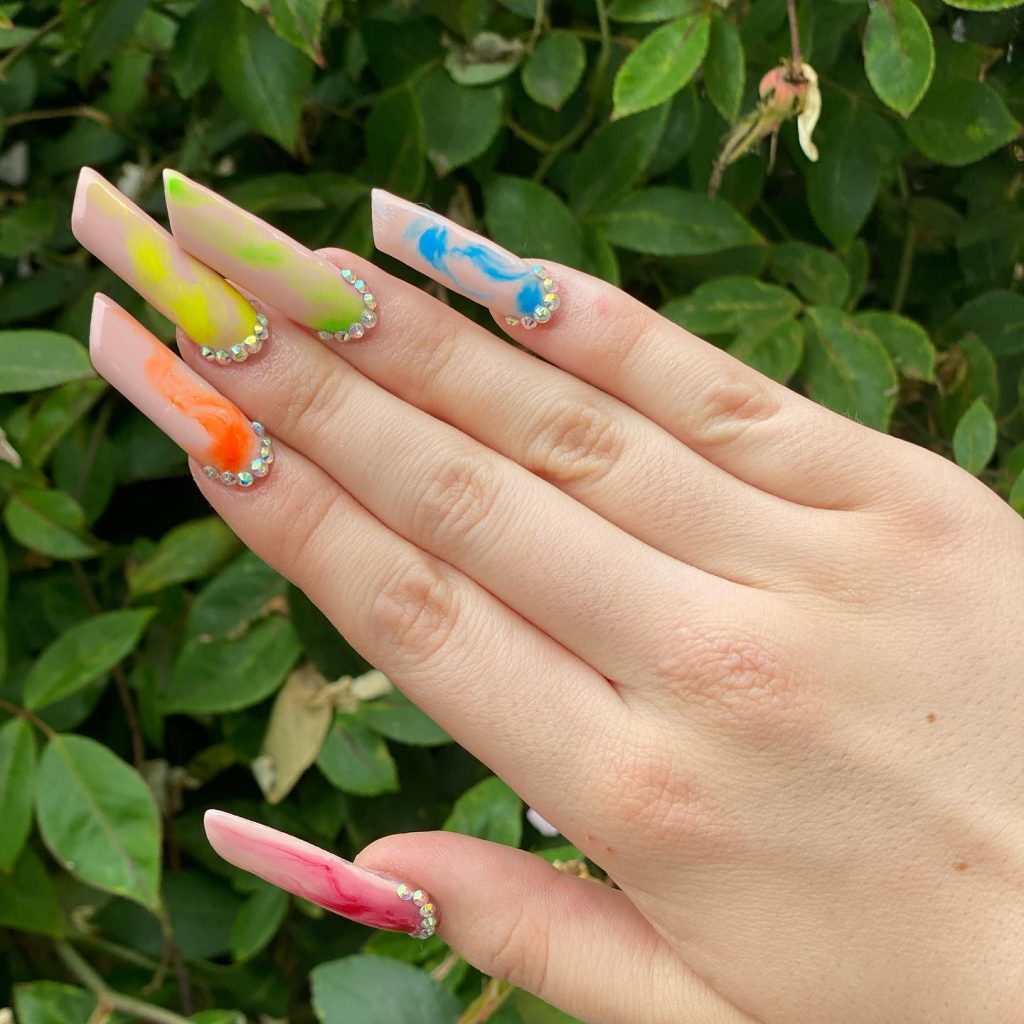 This long lipstick shape nail design is here to fulfill your fanciest wishes! The bright pastel colors and the matte finish is balanced with the extravagance of the nail jewels placed on the base of the nails.
20. Autumn Breeze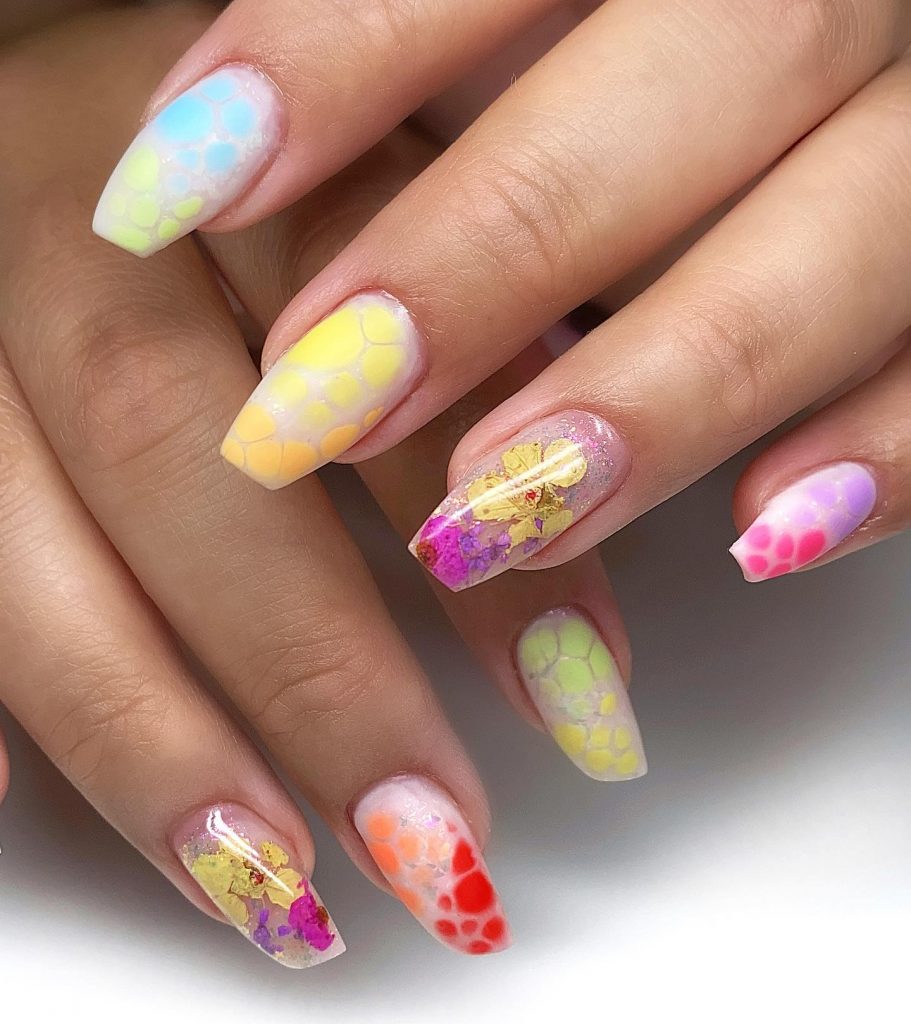 It is as if this manicure has summoned all the colors of autumn. The yellow and red sunset, the bright pink of the flowers, the green of the grass, and the blue of the clear sky have come together to create this alluring design!
Post You May Like: 41 Cute Thanksgiving Nail Art Designs for 2023
21. Make-up Geek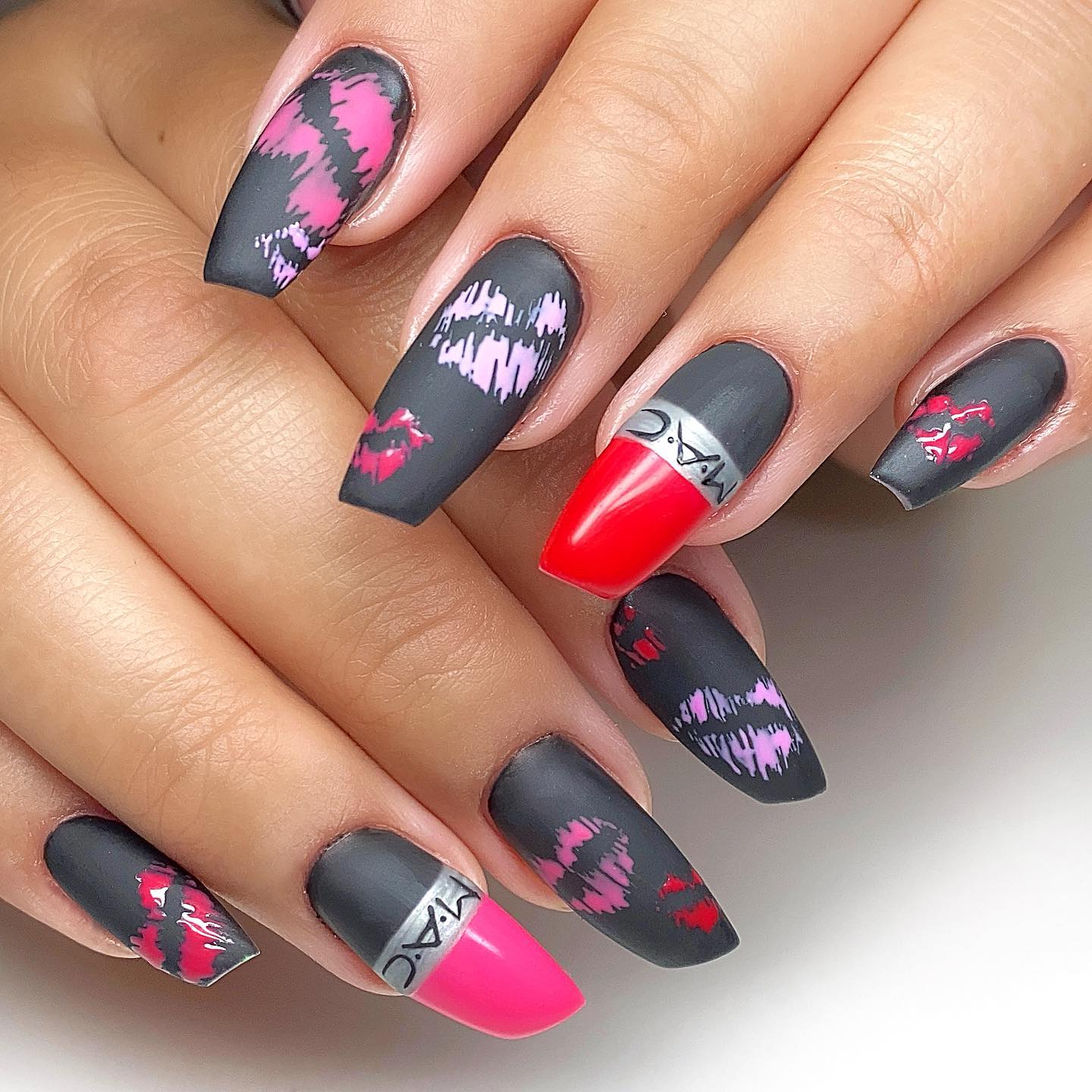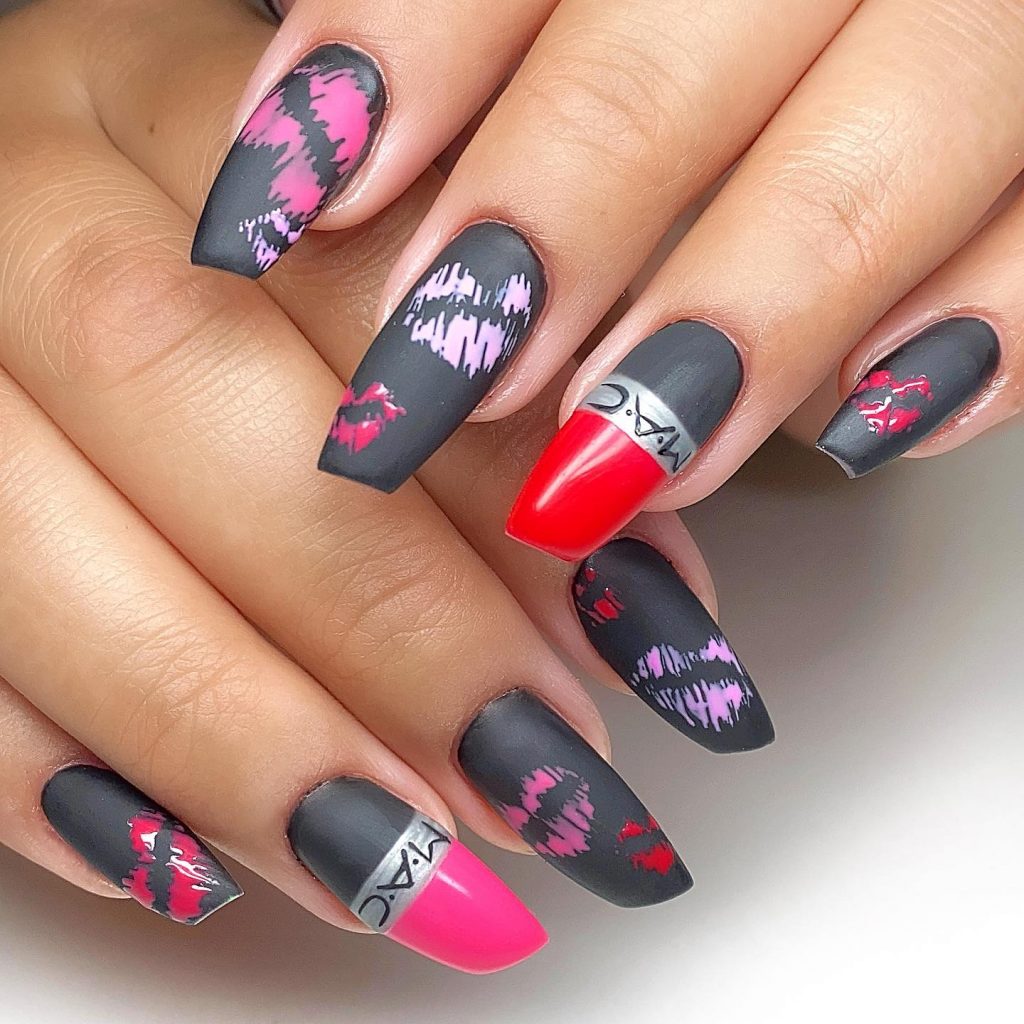 Is makeup-free therapy for you? Express it with your nails! This matte lipstick nail design is gorgeous with its lipstick prints and M.A.C. logo.
22. Gotta catch-em-all!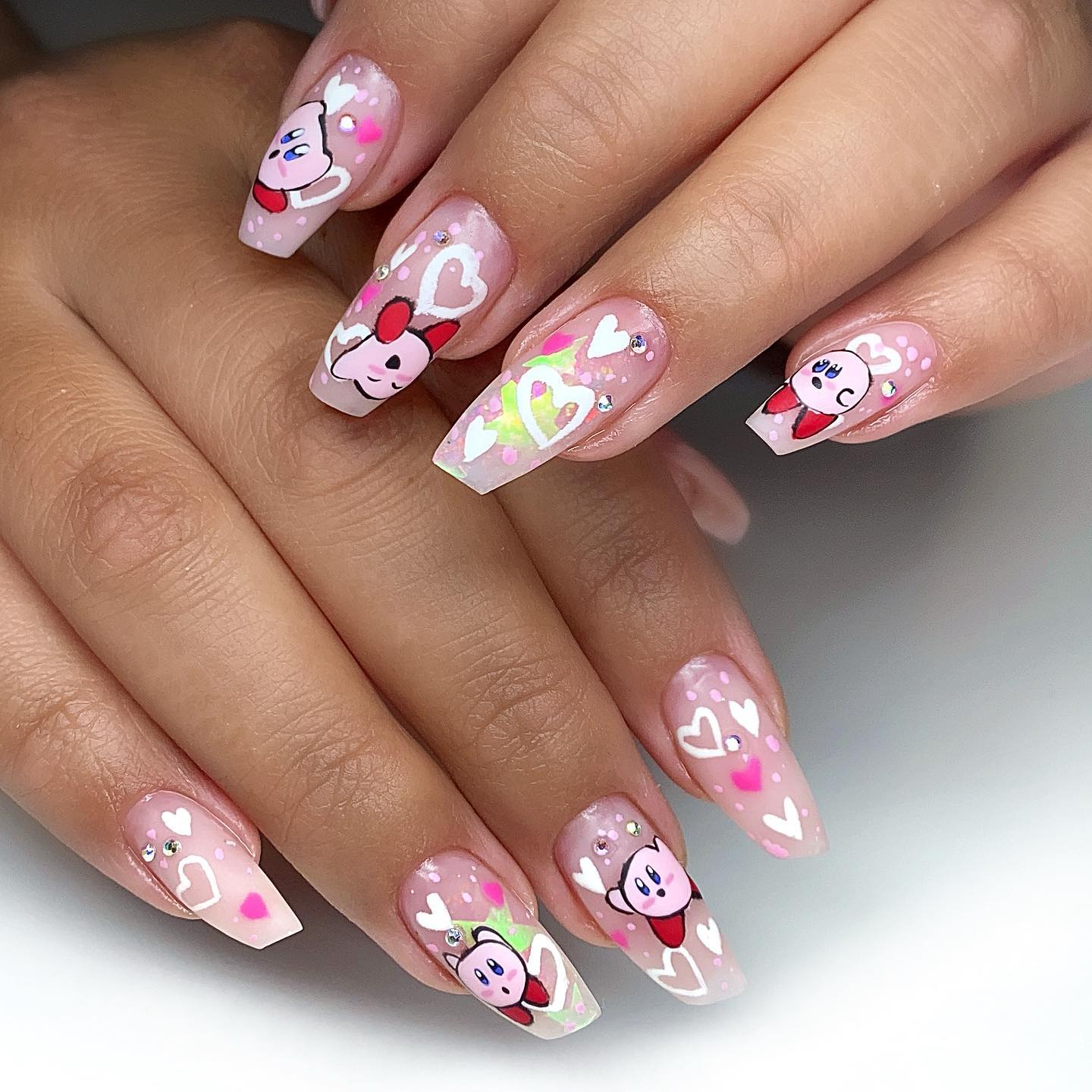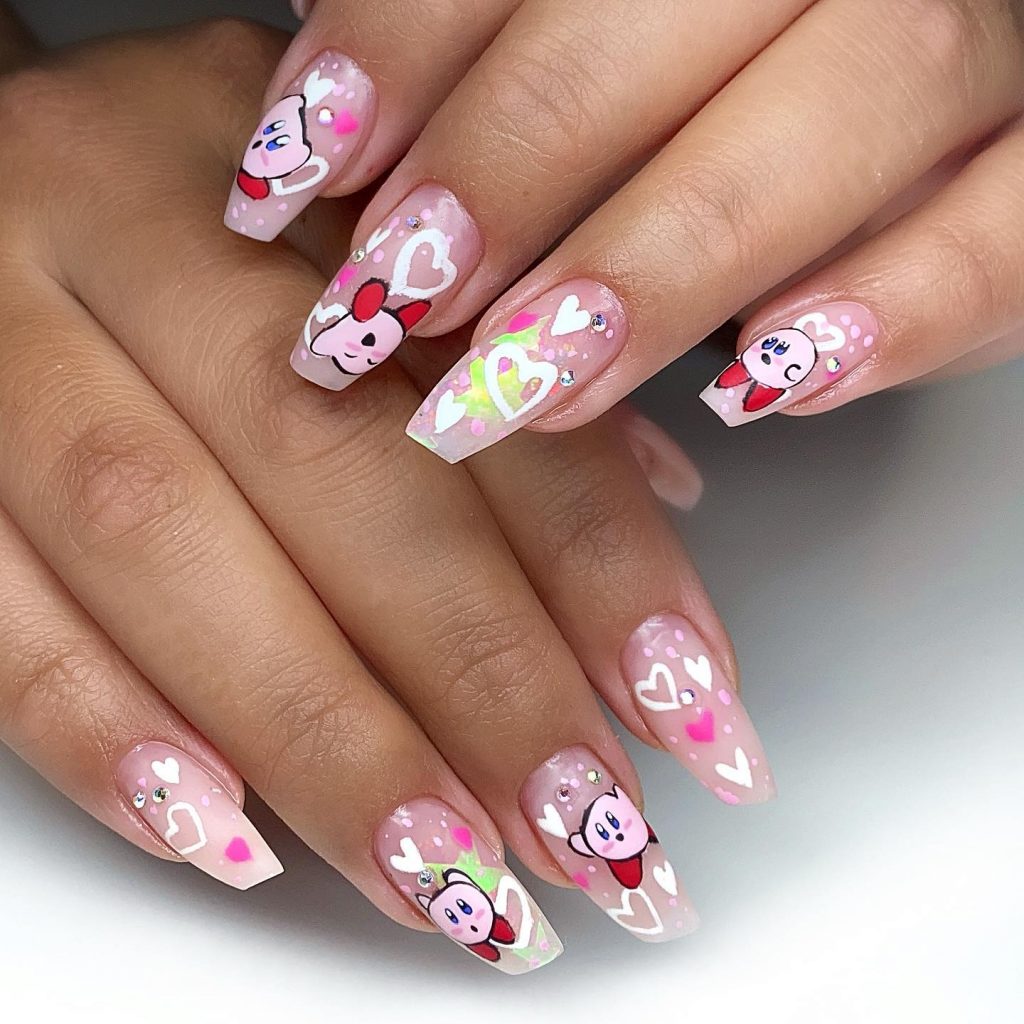 Kee-woot! Pokemon has made a comeback in the manicure world. This pretty pink manicure features cute pokemon with delicate heart nail stickers for a trendy design!
23. Colourful Dew Drops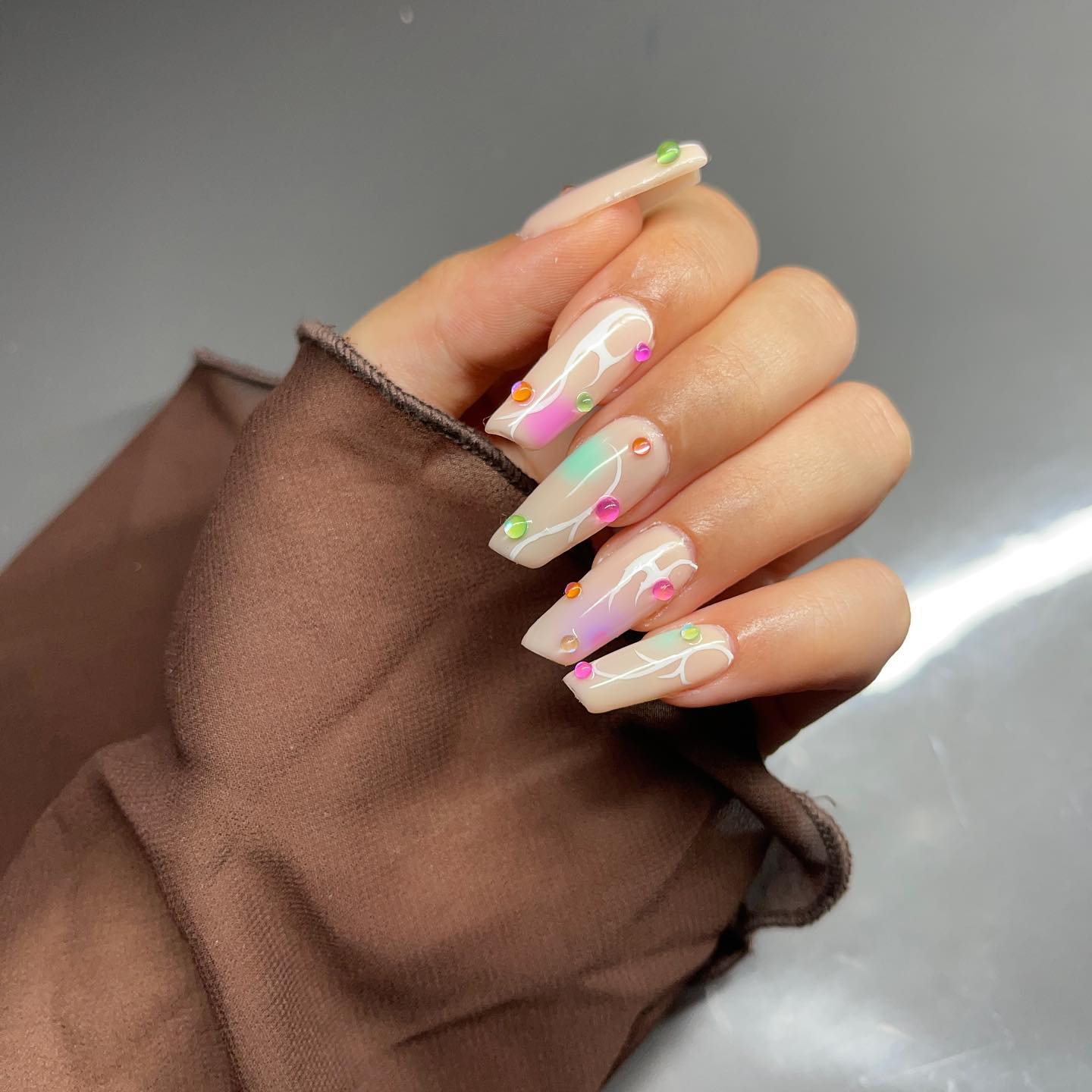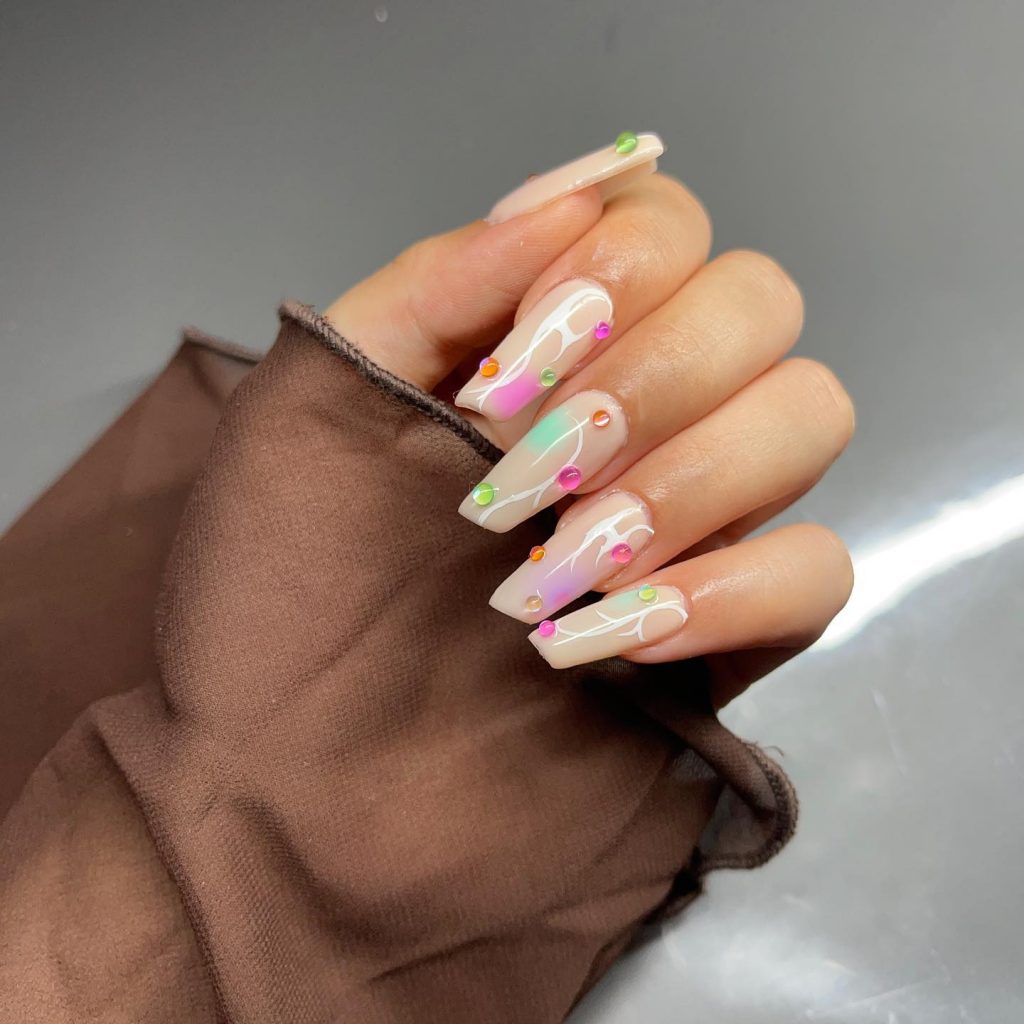 Create this easy-peasy design with neutral nail polish, white polish, a fine-tip nail polish brush, and some colorful nail jewels, and voila! You're all done. Make sure to seal it all with a high-gloss top coat!
24. Spring Hath Come!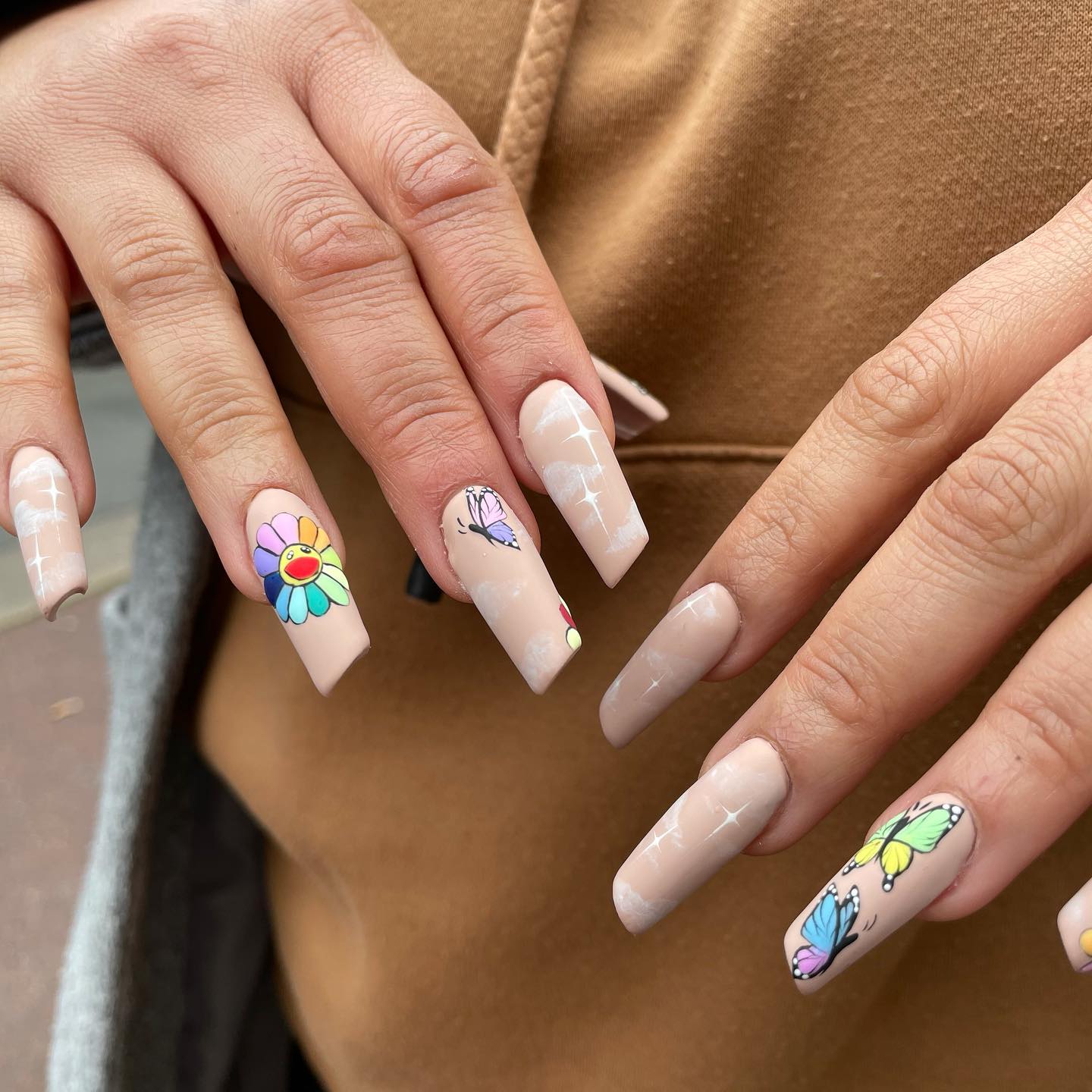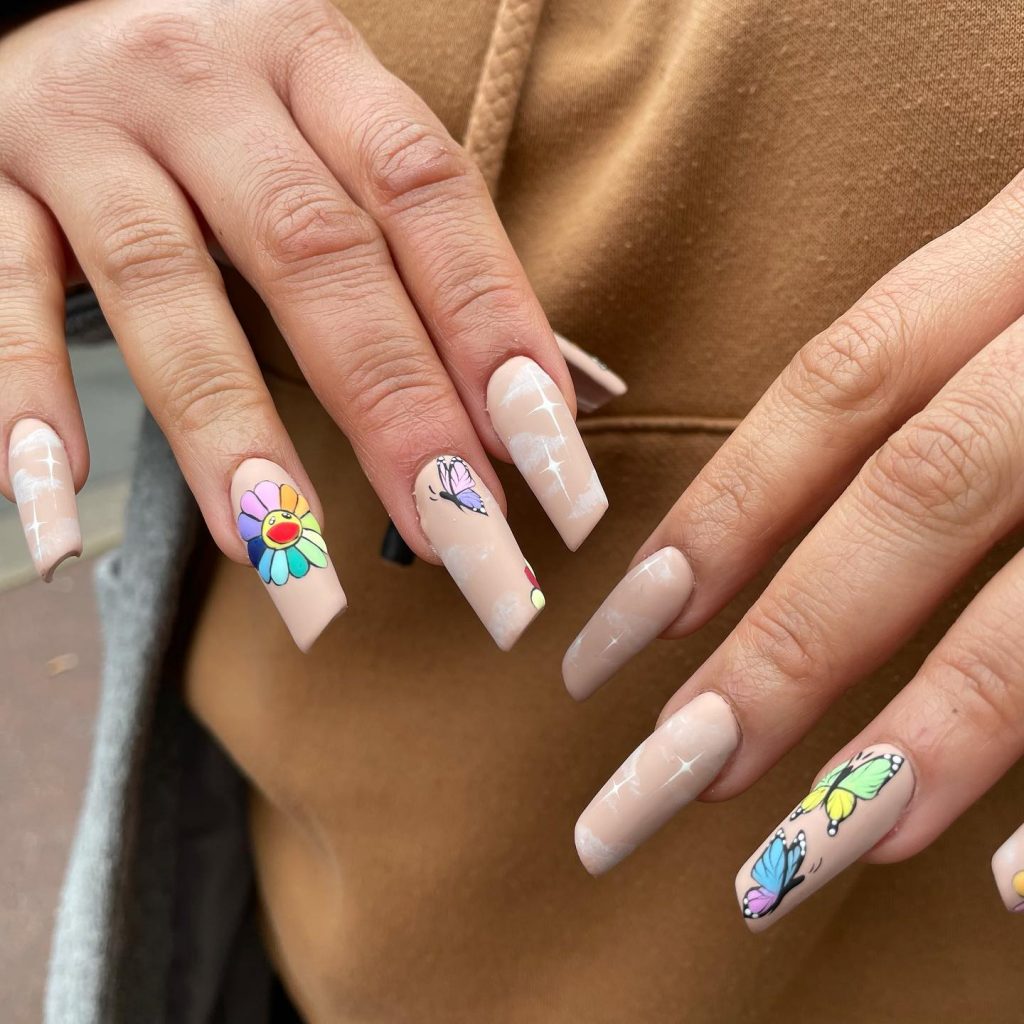 Flowers and butterflies and stars! All the beauties of the world are right on your nails! This design is the perfect balance of a subtle beige base and nail stickers of striking colors!
Wrapping up:
The lipstick nail shape trend is all-inclusive, as it can be achieved in any nail length. Furthermore, the creative manicures have almost elevated this design to art! Follow the steps, and with practice, you will achieve parlor-like results in no time!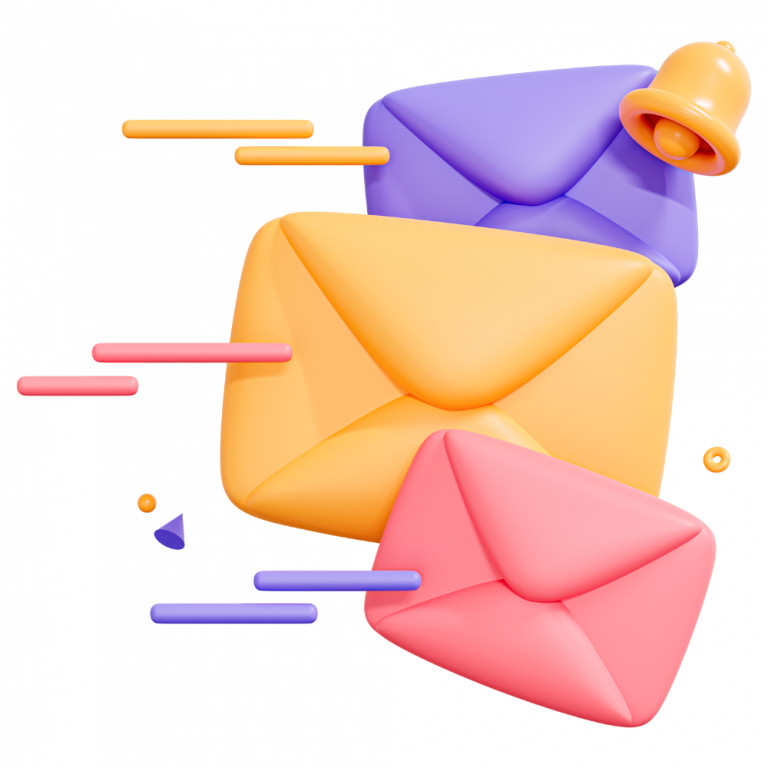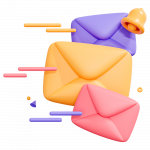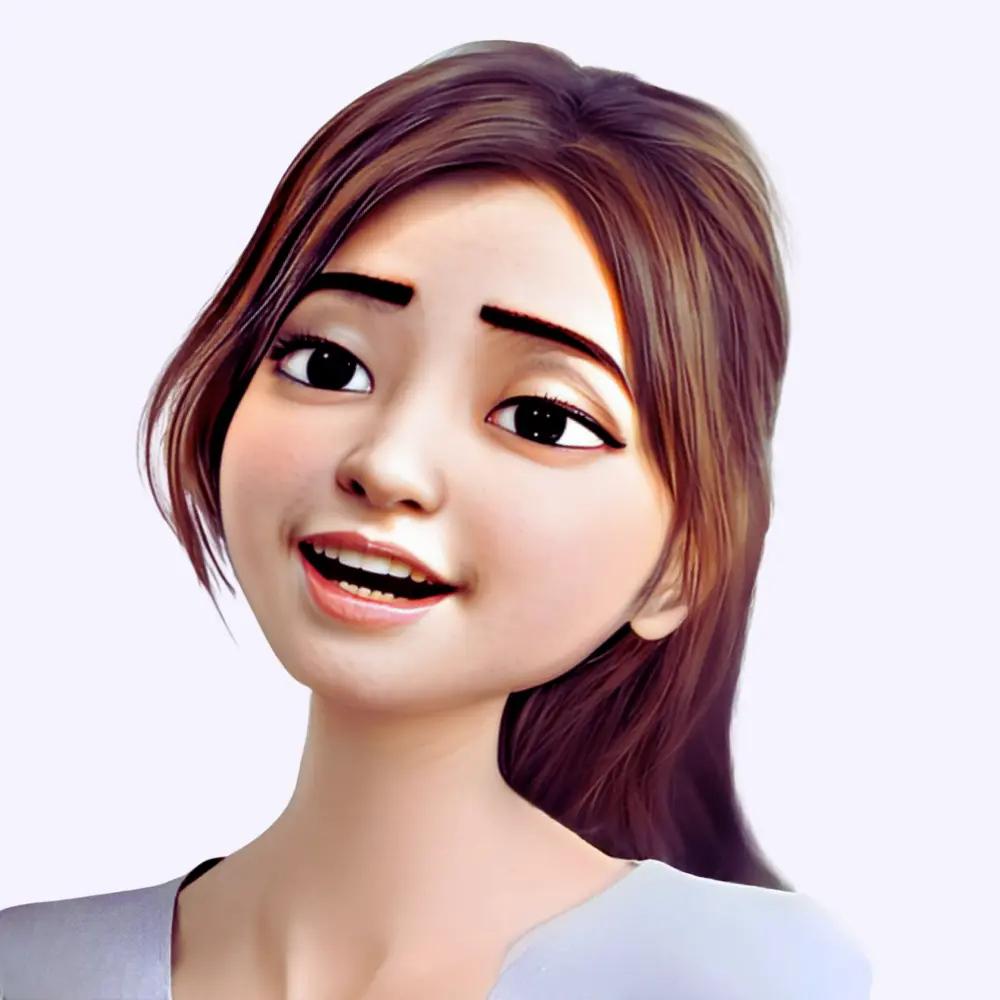 Hey there! I'm Raizy, a makeup, beauty, and manicure enthusiast. My passion for nail art and manicures knows no bounds; it's something I can't quite put into words. Every day, my goal is to dive into the world of manicures and nail art, and I'm thrilled to share my thoughts and expertise with all of you.