A warm welcome to you to the "About Us" page of longnailsqna.com. We girls love long nails so much that they cannot be expressed by words. But most of us fail to flaunt long and well-shaped nails all the time for many reasons.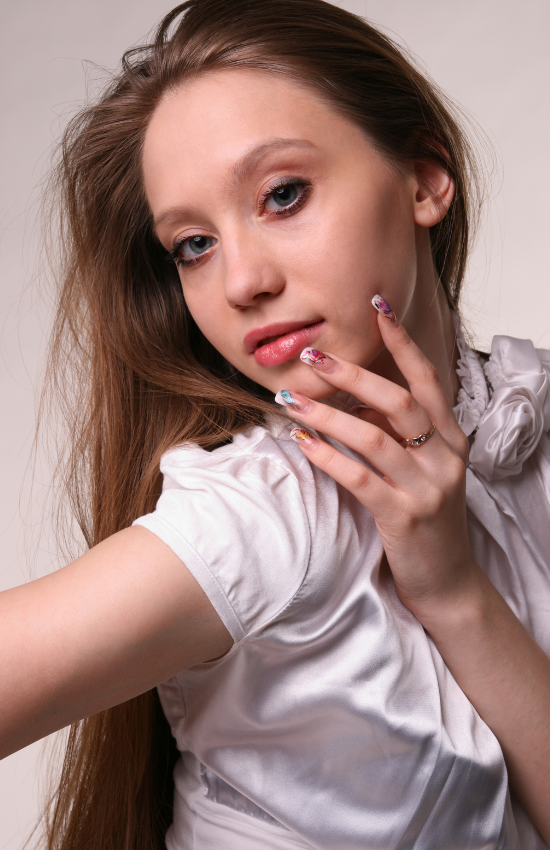 It's a busy lifestyle, and I get that. And most of the time, I run out of nail art and nail color ideas. I cannot claim that my dress-up is complete where my nails are undone.
I wasted hours searching for perfect nail art ideas (whether it was for Valentine's day or just a normal outing with my besties) on Pinterest and Instagram among thousands of images.
In fact, I searched for the same nail art tutorial or that eye-catching nail art image once again here and there on the internet because they weren't organized in my phone's gallery or my bookmark list. Losing up some extra time was obvious.
I thought that people like me are also searching for the same on various sites. Then I got a dazzling idea to keep everything that I have learned, experienced, and found in one place for easy and quick access and that's how longnailsqna.com appeared online.
Hi, there, I'm Raizy, a fashion blogger and the founder of longnailsqna.com. I'm super passionate about Makeup, Nails, and Beauty. And this site is where you can explore ultimate tips for nails and manicures to enjoy long nails including nail polish ideas. You can explore trending nail art ideas plus DIY nail art tutorials with a step-by-step approach, along with the best buying guide for various nail art and manicure kits.
If you are a manicure/nail art lover and want to flaunt your nails to make yourself stand out from the crowd, you can bookmark longnailsqna.com for a quick visit or subscribe to the newsletter to stay updated with the manicure world. Thanks for visiting longnailsqna.com! I hope you will visit again soon!
Have a great day! ❤