How to Apply Nail Polish the Right way with 8 simple steps?
Do you know that applying Nail Polish to your nails is also a kind of art? And that art needs special kinds of patterns to be followed to make your nail-polished nails look just incredible.
So, in this blog post, I'm going to share with you how to apply Nail polish the right way with 8 simple steps.
It's just not a thing that you took your nail polish bottle, and started applying the nail polish on your nail plate just randomly.
Well, doing so, can make your nails look dull most of the time, and you may need to go with multiple coats to shape your nail paints to most of the edges.
And if you have a bit longer nails than usual, you will have a hard time covering the entire nail plate with an equal amount of nail paints all over that look awesome.
As a result, you will be wasting more nail paints without even getting the proper glamour of your nail polish on your nails, and on top of that, you are also spending too much of your valuable time on that.
And I know this is something that we don't want to happen anyway. So, without further ado, let's just dive into the steps about how to apply nail polish the right way.
You may like this post: What color should I paint my Nails?
Things to do before painting your nails.
If you are thinking to paint your nails now, you must follow these before painting your nails to get the best nail paint on your nails.
If there are marks of old nail polishes on your nails, make sure you remove them first.
Clean the underneath of your long nails properly with a brush. Make sure there is no dust or dirt on them.
Wash your hands with a handwash solution.
Dry your hands including nails with a soft cloth. Press gently all over your nails with that piece of cloth so it can absorb all the water.
Now take the Nail Polish bottle and sit in a peaceful place. (Make sure your pet is not in your range to disturb you. Otherwise, it will ruin your whole nail painting session completely)
Now, you are good to go to open the bottle of your nail polish.
How to apply Nail Polish the right way
There's also a simple way to apply nail polish and paint your nails real quick without any mess. You can also term it as applying the nail polish the right way.
Take your nail polish and put a drop of your nail polish in the middle of your nail plate just a little gap away from the cuticle.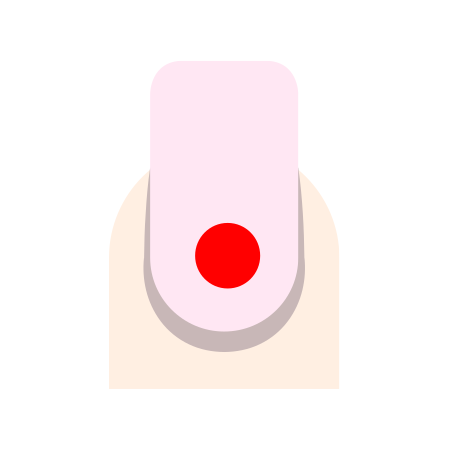 With the brush, gently move that drop towards the cuticle. Make sure you keep a little gap.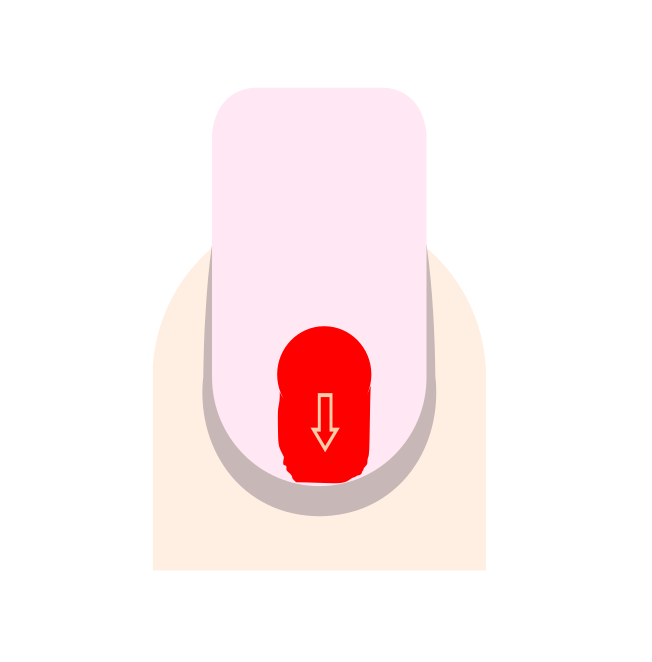 And now move your brush upwards making a straight line till the end of your nail.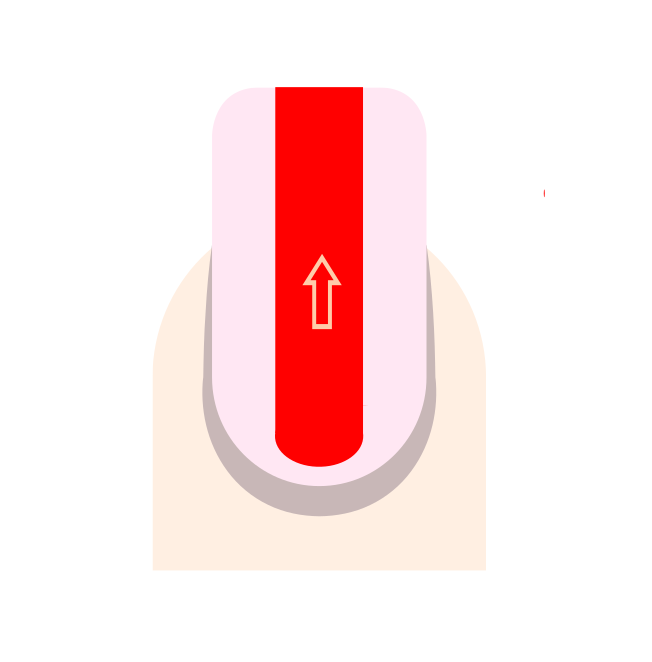 Now go back to the base and swipe the nail polish along with the downside of your nails.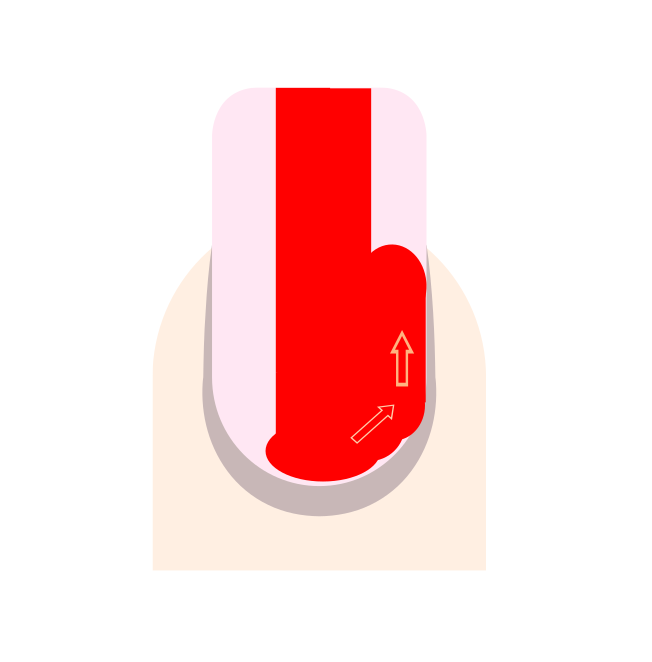 Keep on moving the brush on that side to the end of your nails until the side is fully painted.
Repeat the same process on the other side of your nails.
After that, leave your nails to naturally dry.
Once they are completely dried, you can then remove the nail polish attached to the skin of your nails.
Planning to buy new nail polishes? Check out the top trending Nail Polish on Amazon.
Bestseller No. 1
Bestseller No. 3
Last update on 2022-05-20 /Affiliate links/ Images from Amazon
Wrapping up
Now that you know how to apply nail polish on your fingernails the right way. After applying the first coat of nail polish, if you think that it's necessary to apply another coat, then you are good to go to apply a second or third coat in the same way.
This process of applying nail polish is very convenient and easy to do. Even in a hurry, you can easily manage to apply nail polish real quick.
Once you are habituated to this process, you can apply nail polish for less than 5 minutes. Must try it out if it's new to you and let me know your experience in the comment section. 😀
Read related:

A Nail Technician and a Fashion Blogger who also love traveling, exploring, reading, and of course, Disney characters.