What Color Should I Paint My Nails? 15 Stylish Nail Colors
There is undoubtedly a common and relentless decision-making situation where you ask yourself what color should I paint my nails? You are not the one in this situation. That chaos confused all of us to decide upon one color when we dress up for a party, family gathering, or a simple day at work.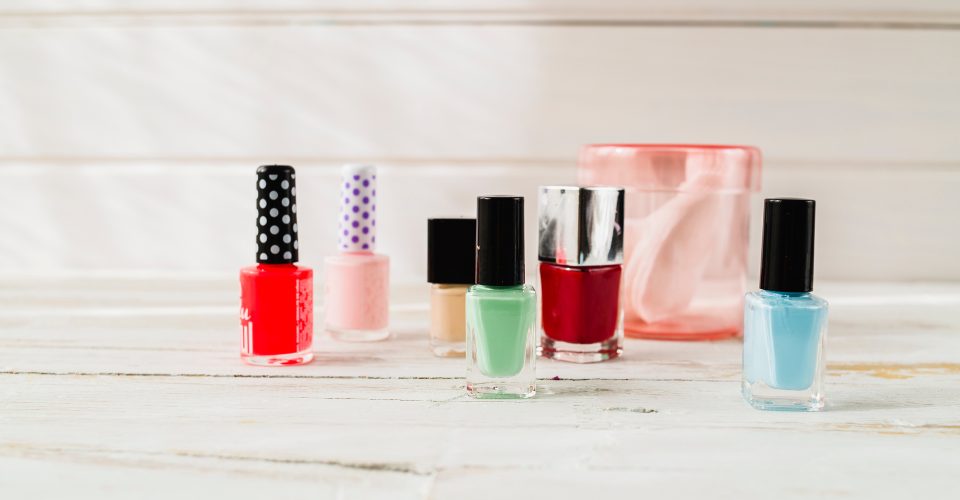 First of all, you can go for any nail color. Second of all, lock the first color that pops up in your mind when you want to paint your nails. But that's true that sometimes we have to follow the theme of an event to pick colors for our clothing as well as for our nails.
For example, if you are attending a business colloquium, your color scheme for dress and nails will be different than what you tatter for a party. So here I have come up with a simple solution to save you from this situation.
What Color Should I Paint My Nails?
The first step to deciding practically on a nail color is to prioritize the purpose of your overall dressing up. The nail color should match the dress you will pick and then your whole attire should match the place you will visit.
Fret not, here I'll give you perfect nail color ideas based on the situation that you can pick when you find yourself baffled in deciding a color.
Situation – 1: Attending a business collaboration.
I know business collaborations are special. If you are a businesswoman or someone who works in the business sector, you will frequently attend business collaborations whether it's for promotion or making deals, or simply meeting up.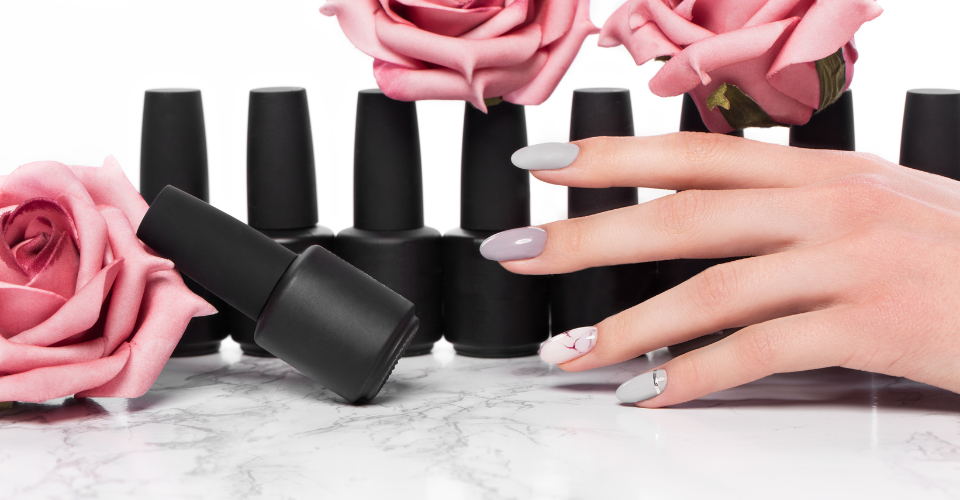 This post contains affiliate links. Read my disclosure for more information.
If you prefer to wear formal in such scenarios, then choose pastel colors for your nails. The most captivating pastel colors are baby blue, sheer pale pink, and soft mauve. Such nail colors suit ideally with formals.
1. Pastel Baby Blue
This pastel baby blue is the perfect pick for the businesswoman on a business day. Apart from its being soothing on your nails, its vibrant and oceanic look will give you the vibe of spring-summer.
2. Sheer Pale Pink
Pink has many shades but this sheer pale pink shade is one of the coolest pastel colors for a relaxed day. The playful nature of pale pink is indeed indisputable.
3. Sophisticated
Too much of the darker shade isn't ideal for a professional pick in different colors apart from black. But when black and gray mix together, it embellishes the soft soothing nail color that you can find in Revlon's 905 Sophisticated collections.
4. Soft Mauve
When you are confused with purple, pink, and violet, then just pick mauve to shoot your confusion. Though mauve has many shades, from darker tones to lighter ones, soft mauve is the one you will need to steal the attention of your fellow colleagues.
5. Coy
Another lightweight shade of pink that Revlon offers is 145 Coy. Apart from being the ideal pick for a professional, this nail polish has anti-fade technology that enables the nail paint to stay vibrant for a long time.
Post You May Like: How Much Does It Cost to Polish Your Nails at a Nail Salon?
Situation – 2: Attending a party.
Now, if you are wondering what color I should paint my nails for a party, I recommend just red nail polish. Don't think about any color. A deep hue of red nail polish will intensify the combination of your party outfit with those high heels.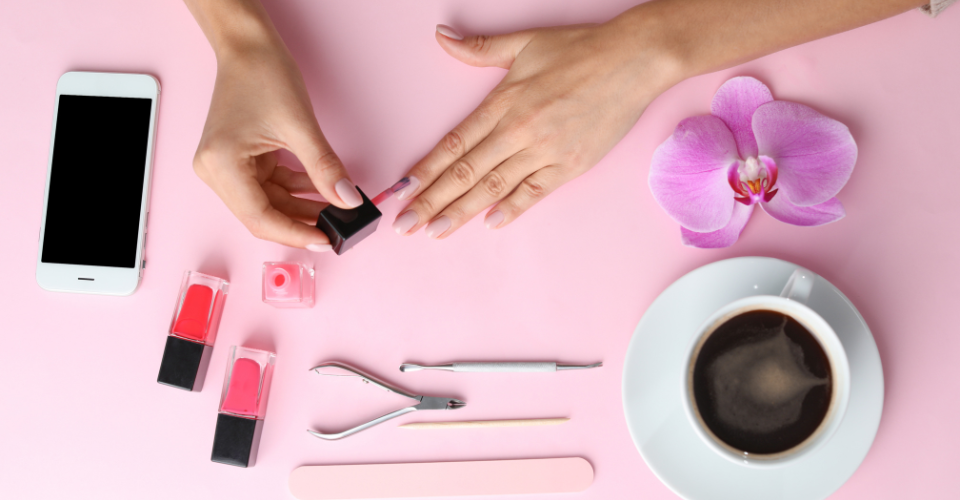 Red as a nail color gives you the ultimate premium party look to your nails. Apart from that, red gives the vibe of true courage, which makes it the best suit for parties. Though red has many shades, for parties, I'll recommend deep red wine, OPI's big apple red, and electric coral red.
1. Deep Red Wine
At a party with your besties holding a wine glass and nails painted with the deep red wine color! What else do you need more in life? Just embrace the red wine nail color with your party wear and rock the moment.
2. OPI's Big Apple Red
OPI has come up with the perfect contrast of red with the name of big apple red and guess what, this nail color is the secret to being the center of attention in the show. Apply a coat, put on your heels, and you're now one step ahead of the folk in that show.
3. Electric Coral Red
This nail color will be the perfect pick when you fail to decide between orange, pink, and yellow. Coral red is a combination of these three colors and one of the most fashionable nail colors in the manicure world.
4. Sturdy Sapphire
If you are a party freak, I know sticking to one hue isn't an option. Therefore go with sapphire. Sapphire is now becoming more trendy as a nail color. And in parties, it will unleash its true nature.
5. Teal
I can't separate teal from the list of trending nail colors since I started enjoying it. Make sure you wear outfits that compliment the teal to make the most out of it. If you have the decorative mindset, do some creativity with teal to make yourself the showstopper.
Post You May Like: 51 Stunning Red Nail Art Designs for 2023
Situation – 3: For regular days or casual outings.
Nothing special, just a typical day, but still your nails will scream for a perfect shade. Take advantage of a regular day by experimenting with different nail colors.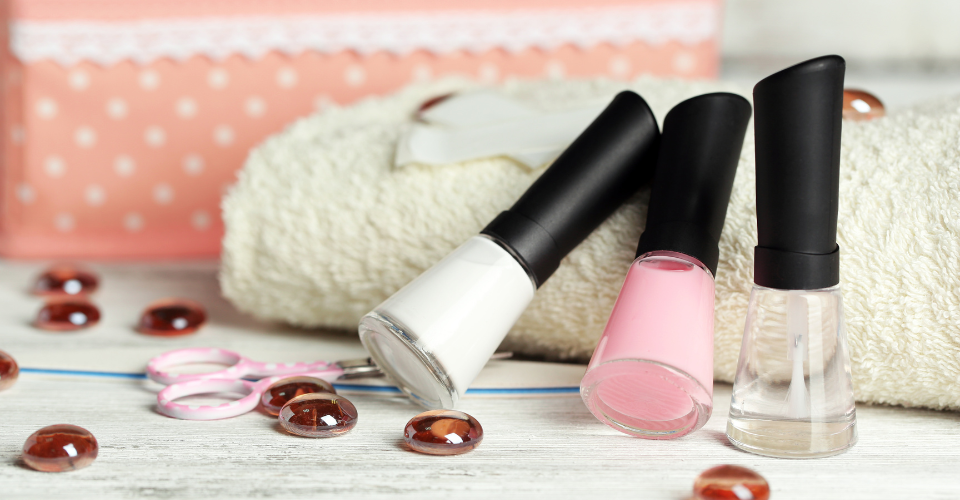 Here I've outlined my favorite picks that I love to wear on regular days. The list contains nail polishes from nudes and browns to plums and berries and I'm sure one among them will take a place in your nail polish rack to brighten your dull day.
1. Vintage Pearl
The combination of nudes and browns gives that shiny charm of vintage pearls. This one is one of the most soothing nail colors for the mani-obsessed due to its flawless vivid natural look.
2. Cloudy White
On a typical day, just one coat of white nail polish will give you the purest aesthetic vibe to amazingly spend the day. White also has many shades but this cloudy white is something that I adore the most.
3. Vivacious in Pink
This nail color, from the pink palette, has a different aura that can be only experienced once you apply it. Besides, out of so many shades that pink has, this vivacious one from Revlon is the cutest.
4. Black Cherry
If you want to try out a deep hue in a casual outing that's not super common but has an exquisite elegance, then black cherry is for you. The perfect constant of plums and cherries found in this nail color will surely enable the princess in you.
5. Eclectic
If you are a nature lover, you can adore your nails with the shades of nature. You can mix blue and green to create the perfect soothing contrast of nature, else you can simply adopt this Revlon eclectic nail polish.
Post You May Like: 35+ Stunning Easter Nail Art Ideas for Spring 2023
Wrapping up:
And if you are still confused about the pastel then say hi to Black. Here the hack is, choose black when all the colors are confusing you. Black will handle any situation. Also, make sure you apply a glossy top coat after your nail paint to lock the shine.
To me, black is a premium color. The flawless look of black nail polish on your long nails will bring the elegant shiny countenance that you deserve every time. Furthermore, you can explore the list of 7 best black nail polishes in 2023 to find the ideal one for yourself.
Read related: