7 Best Heart Nail Stickers for Cupid Day in 2023
Your nail art says a lot about you. Your nails are a canvas, and you can design them to express your feeling and cherish an event. Cupid day, the celebration of love is coming. And I know the heart on your nails is the perfect nail art theme to cherish love in this celebration.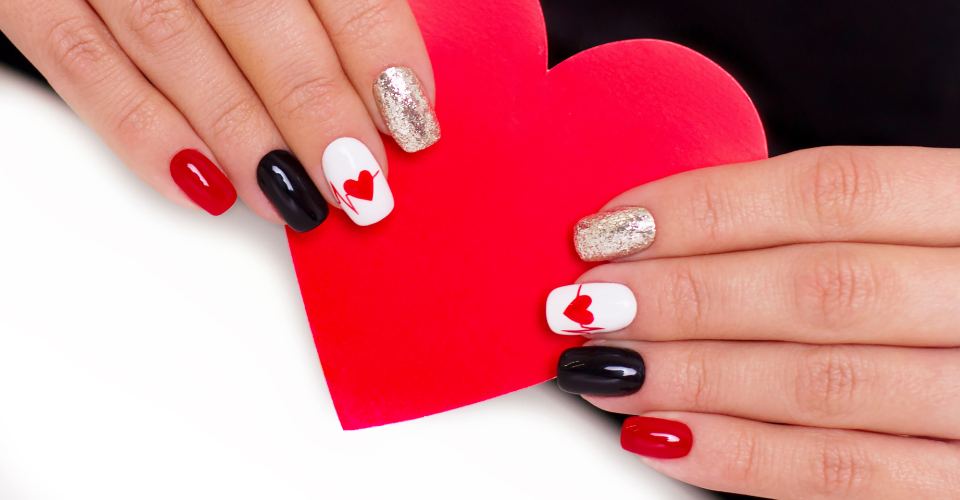 But a lot of us lack the skills and time necessary to create eye-catching DIY nail art. And that is where nail stickers come in help, providing a wide range of detailed and imaginative patterns all at once.
Nail art stickers make it simple and convenient to quickly achieve our favorite designs effortlessly. If you are looking for the best heart nail stickers, you are in the right post. Below, I've gathered 7 cutesy heart nail stickers for you to celebrate cupid day, in both colorful and minimalist styles.
These nail stickers are the most affordable method to glam up your nails. Without scheduling an appointment at a salon, you can simply enjoy creative and funky designs to tailor your nail art with the help of nail stickers.
What to Look for in Heart Nail Stickers?
Nail art stickers allow you to make your nails Instagram-ready for any occasion. But here are a few things to consider before buying heart nail stickers. These are as follows,
Adhesive type: Self-adhesive nail stickers are a better option than nail glue or other adhering materials since they won't cause a mess during the application procedure.
Ensure the quality: Always look for high-quality nail art stickers that will endure for at least 10-15 days without peeling.
Risk-free: Choose nail stickers that are risk-free and uncontaminated by toxins and chemicals that could turn your nails discolored, brittle, or prone to breaking.
Check pigmentation: The most crucial thing you should always keep in mind when purchasing nail art stickers is to carefully check their pigmentation. The pigmentation must be of high quality, and you can also read the feedback of other consumers to find the ideal set of heart nail stickers.
Easy to apply: The application should be simple! You don't want to use one hand to apply the nail sticker. To avoid this, make sure the nail art sticker is simple to take off and put on.
Add-on: In addition to picking ones with the colors and patterns of your choice, look for ones that include extra stickers in case you need to repaint them (most sets do this!).
7 Heart Nail Stickers for 2023 – Handpicked for You
Selecting the right heart nail stickers among hundreds of options is really challenging. To ease you up in this process, here are the top 7 lovely heart nail art stickers for you that nail artists are using these days.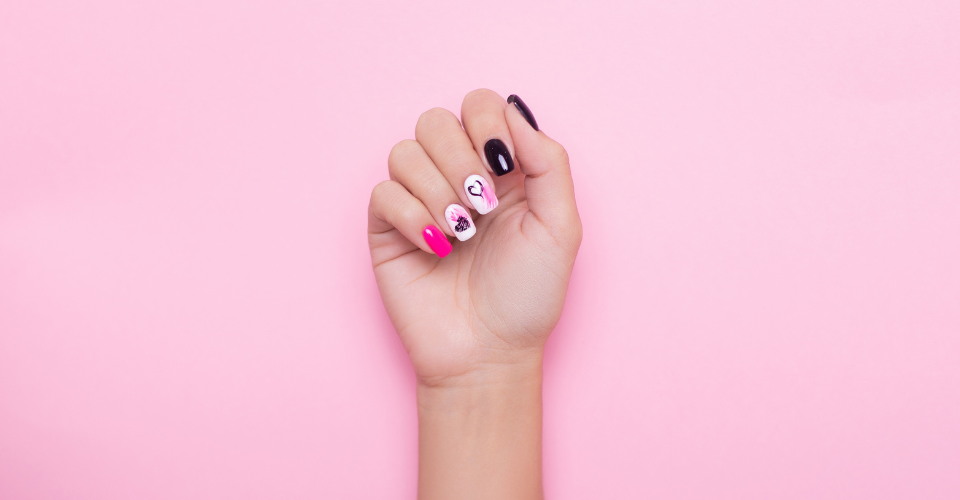 This post contains affiliate links. Read my disclosure for more information.
1. 3D Self-Adhesive Heart Nail Art Stickers
With these self-adhesive 3D heart nail art stickers, you can quickly and affordably have a salon-quality nail art look at home. The adorable and bright 8-heart love nail art stickers are appropriate for everyday use as well as festive events like Cupid or Valentine's Day. With the help of nail rhinestones, sequins, and other accessories, you can even create many rose nail art designs to suit your varied sense of DIY nail art inspiration and personalize your manicure style.
Pros I found:
Ideal for both personal and professional use.
Ideal for novices as well.
The application is easy and quick.
Cons I found:
The colors might get off or don't last long.
Material: Paper | Installation Type: Self-Adhesive | Reusability: Single Use | Unit Count: 8.0 | Brand: Pvoiue
2. IHUKEIT Black and White Hearts Stars Nail Stickers
If you like minimalist nail art, you'll adore these black and white hearts, and stars nail stickers. You can create abstract or modern minimalistic designs to highlight your nails with these ultra-thin solid and star shapes hollow-output hearts. You can also use these black heart nail stickers as decorations to add dimension or a modern spin to already-done nail art. Use one sticker at a time, stack them, or mix and match as you choose.
Pros I found:
Creative minimalistic black and white patterns.
Helps in getting simple or abstract patterns without any mess.
Cons I found:
Needs too much precision.
Material: Acrylic | Installation Type: Self-Adhesive | Reusability: Single Use | Unit Count: 1.0 | Brand: IHUKEIT
Post You May Like: When to Get Nails Done Before the Wedding?
3. 3D Letters Decals Heart Nail Art Stickers
Swap out the brightly colored nail art stickers with these elegant letter heart nail stickers. These 3D letter decals of red heart nail art come in a pack of six sheets, each with a different 3D alphabet and other abstract designs. You can also use the water transfer procedure on bare or painted nails to make them seem professionally groomed. Furthermore, to add extra glitz and sparkle, you can add decorations like rhino stones, other vibrant nail art stickers, or overlapped nail art stickers.
Pros I found:
There is no chip, and it will endure for weeks.
Precision is not required.
Cons I found:
Need to apply a clear coat.
Material: Acrylic | Installation Type: Self-Adhesive | Reusability: Single Use | Unit Count: 2.0 | Brand: KZBTRBT
4. IHUKEIT 3D Hearts Nail Stickers
The IHUKEIT 3D hearts nail stickers are available in two heart shapes: solid and hollowed out. Additionally, there includes a sheet of red heart nail stickers. These valentine's nail decals don't require any additional adhesive. Plus, these 3D heart-shaped nail paillette sequins are thin; thus, they adhere to the nails well even after repeated application and removal of gel top coats. Simply peel and place on bare or painted nails to make your nails look exquisite.
Pros I found:
Give a classy look without any hassle.
Eco-friendly materials.
Water-resistant and non-toxic.
Cons I found:
Quite difficult to remove from the sheet.
Material: Acrylic | Installation Type: Self-Adhesive | Reusability: Single Use | Unit Count: 15.0 | Brand: IHUKEIT
5. TOFD Decals-Heart Lips Pattern Nail Stickers
TOFD also offers this package of decals-heart lips pattern nail stickers, which allows you to use your creative side to make your nail tips distinctive and appealing. It comes with 6 sheets of pattern that include nail art accessories with a heart and lip motif, perfect for those who love to accessorize their nails. To give your nails a more appealing appearance, simply use tweezers to arrange these valentine's day nail decals on your nails and then apply the top coat.
Pros I found:
Easily applicable with hands or tweezers both.
Designing may be done in a few easy steps.
Cons I found:
Material: Acrylic | Installation Type: Self-Adhesive | Reusability: Single Use | Unit Count: 6.0 | Brand: TOFD
Post You May Like: 51 Beautiful Wedding Nail Art Designs for Brides in 2023
6. SINSEN Cupid Nail Art Stickers
These nail art stickers are specially made for those who want to make their nails celebration ready. With this loves nail art sticker pack, which contains 6 sheets of unique heart shape designs in red and black, you can easily achieve Instagram worthy professional nail art look at home. Furthermore, these nail art stickers have enough patterns to give you additional DIY manicure options. However, these Valentine's Day special heart decals for nails can be one of the greatest presents for your female besties and girlfriend/wife.
Pros I found:
Excellent printing, as well as rich, glossy artwork.
Easy to apply and easy to remove with nail polish remover.
Cons I found:
Peel easily after the application procedure.
Material: Paper | Installation Type: Self-Adhesive | Reusability: Single Use | Unit Count: 6.0 | Brand: SINSEN
7. Rhdun Multi-Color Hearts Nail Art Stickers
These multi-color hearts nail decals come in hearts, lips, roses, love, cupid, and so on to brighten up your manicure for valentine's week. With a distinct three-dimensional bump effect, the carving is exquisite and in perfect shape. Your Cupid Day nails will look more impressive and realistic, thanks to their ten times the texture of an ordinary sticker. Pick up these DIY nail art decorations to enjoy the special day with your special one!
Pros I found:
No harsh materials.
Comes with a good-quality sticky backing.
Cons I found:
After application, it might need a good top coat.
Material: Paper | Installation Type: Self-Adhesive | Reusability: Single Use | Unit Count: 6.0 | Brand: Rhdun
Final Thoughts
I wish you the best of luck in finding the cutest heart-shaped nail stickers for Cupid Day from the options listed above. Moreover, I personally like these nail art stickers; how dazzling they are!
But your design will ultimately rely on your preferences and intended outcome. Nonetheless, romantic heart nail stickers are ideal for beautifying your nails for any event.
Though it's a great time to take a moment and do some DIY to unleash the inner artist in you! But, if you are an untidy or non-artistic person, then these nail art stickers may be a fantastic option for you. Happy Cupid Day!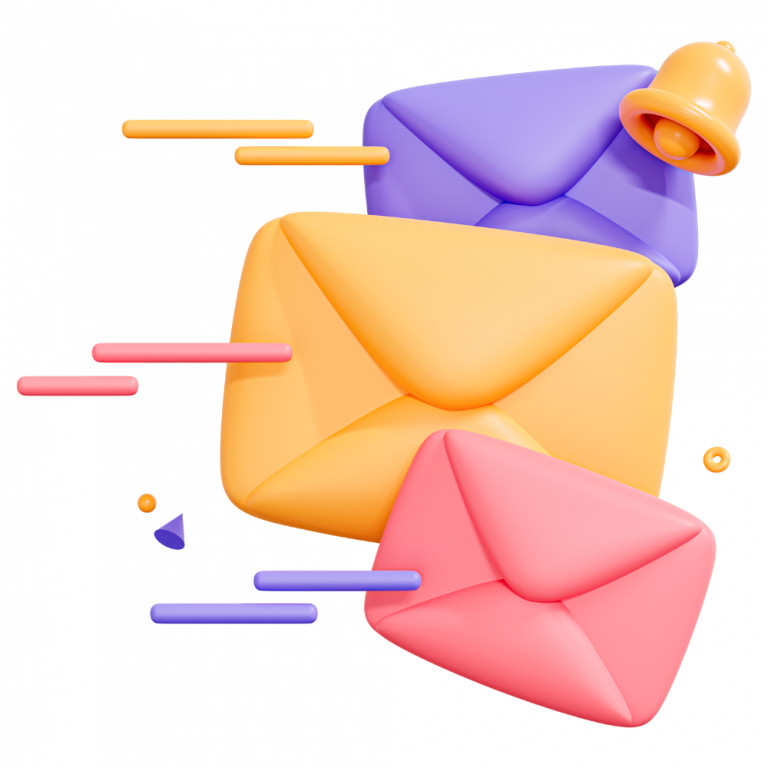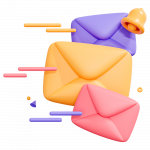 Read related: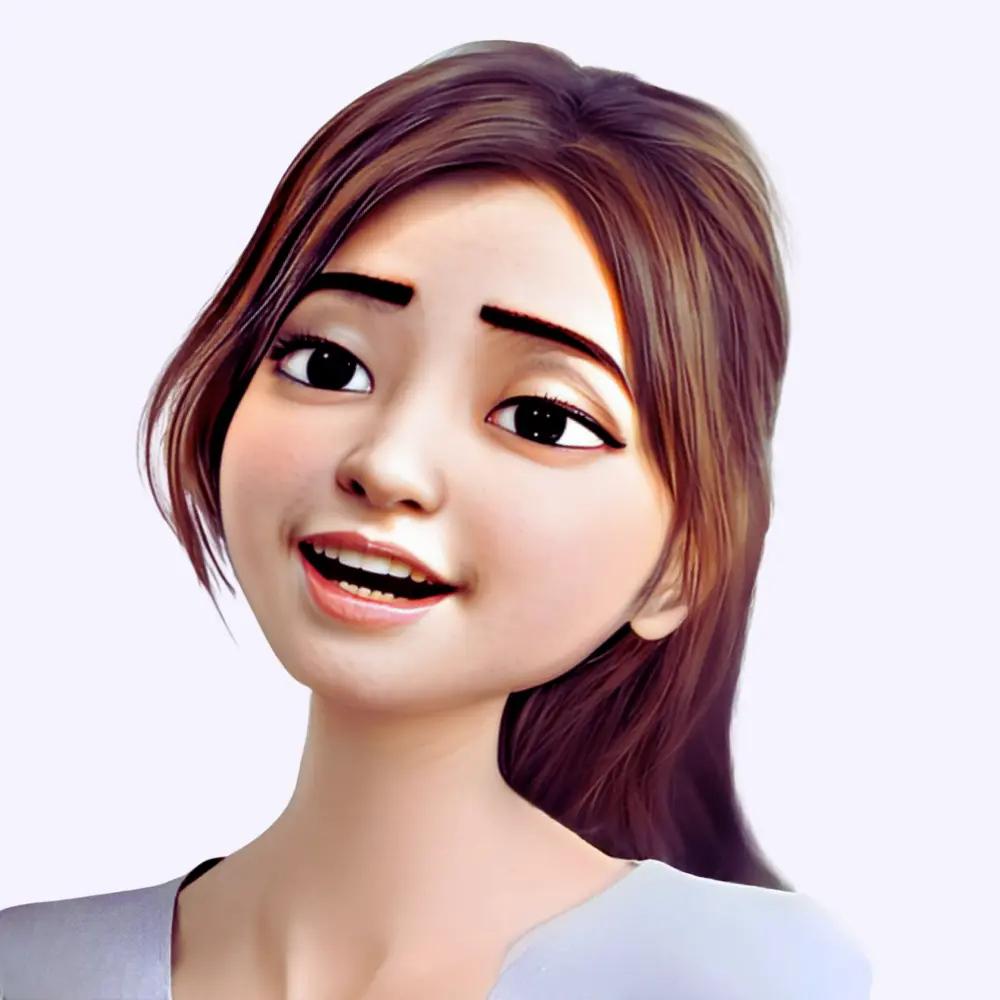 Hey there! I'm Raizy, a makeup, beauty, and manicure enthusiast. My passion for nail art and manicures knows no bounds; it's something I can't quite put into words. Every day, my goal is to dive into the world of manicures and nail art, and I'm thrilled to share my thoughts and expertise with all of you.