What Does Pink Nail Polish Mean?
Did you know there are over 24 distinct colors of pink nail polish in the manicure world? The positive shade of pink stands for feminism and promotes inner calm, and lessens aggression. Pink is a trendy color nowadays, and men and women both wear it confidently.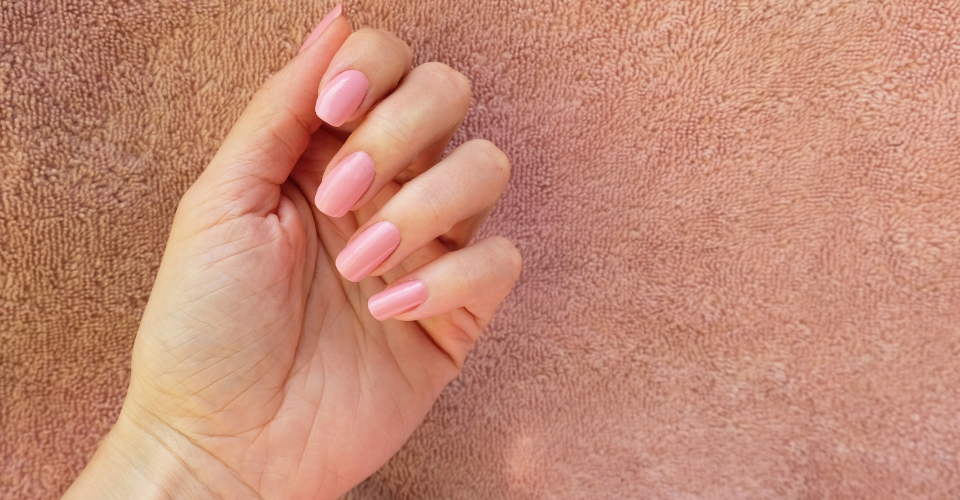 Have you ever thought about what your nail polish shade says about you? Have you ever wondered to know the meaning of various nail polish hues or the meaning of pink, which is one of the most popular colors?
Though it doesn't matter how certain people attach meanings to the colors. The fact that you adore it and feel it aptly describes your style is what matters most. If you are wondering to know what pink nail polish means, I've outlined some theories below to explain the meaning of pink nail polish.
Plus, I have handpicked the most stunning shades of light pink including my go-to nail polishes so that you can give your hands a more exquisite look just after knowing the incredible meaning of pink nail polish.
What Does Pink Nail Polish Mean?
Is the pink nail polish making you appear more feminine? I know it is! We, girls, especially enjoy wearing pink, whether it's in the guise of a pink dress or pink nail polish. But most of us are unaware of the meaning of pink nail polish and also why we are so fond of it.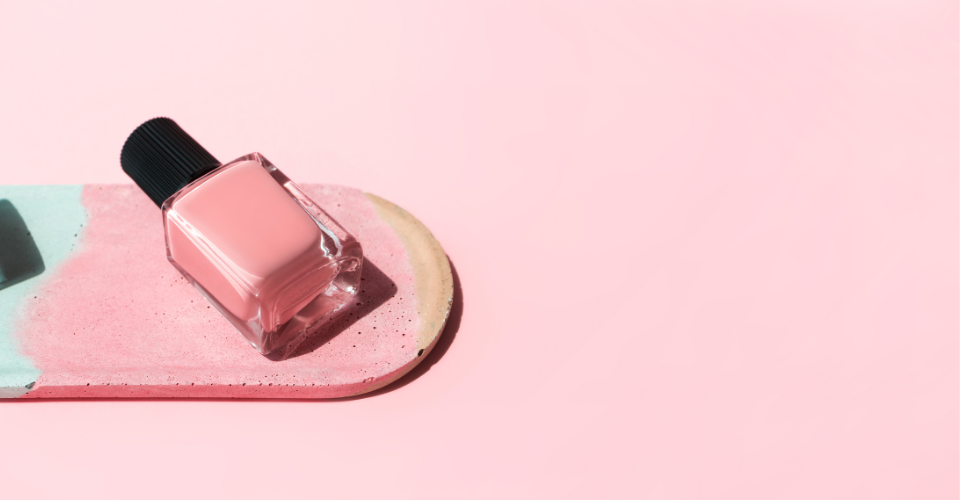 Pink nail polish is exceptionally warm, non-threatening, and empathetic, which are attributes that this color is traditionally associated with women.
The hot pink shade piques people's curiosity and inspires them to be rebellious. If you choose a deep pink hue, you are the intriguing one, and this color will suit you regardless of your skin tone.
What Do Light Pink Nails Mean?
Light pink, one of the most favorite colors among nail polish enthusiasts, radiates a carefree, easygoing aura and denotes the adorable and fun nature of a person. Thus it can indicate someone is cheerful and friendly.
If you are someone who has patient, compassionate, and playful traits, you can go for light pink nails. After all, it represents joy and enthusiasm, and if you are grinning with happiness, pink nails will deliver a delicate spark to express it without words.
Even if you're actively looking for a hue that can be worn anywhere from the office to late-night gatherings, say hi to light pink. Choose a light pink shade to keep expressing your natural and playful side.
Post You May Like: How to Take Off Gel Nails Without Acetone? – The Easy Way
What Does Pink Nail Polish Mean to Guys?
Let me tell you about a hilarious incident about a person named Rocky who was assisting committed men in predicting the duration of their relationships by looking at the nails of their female patterns.
He created "Nails at First Sight – Survival Guide 101" to help men avoid heartbreak. We all know it's silly, yet the man has already racked up more than 220k likes and 84k retweets. However, this is only one person's opinion!
In general, some guys don't notice nails on their girls, also some guys don't even care what kind of nail polish their girls are wearing. Or whether they wear nail polishes or not!
But according to a survey, a good percentage of guys like it when their girls are dressed up properly and fashionably and have a perfect sense of choosing the right color for their nails that matches their overall integrity.
When you paint your nails with pink nail polish, it conveys warmth, caring, and family. Your mood will automatically enhance when you see your pink nails again and again! And who knows, this pink nail polish on your nails may lead you to a cheerful conversation with your guy!
What Does Pink Nail Polish Mean in a Relationship?
Though pink nail polish reflects the love and brings back your romantic side, it has a very unique connotation that is particularly meant to show femininity, the delicate and loving side of a girl.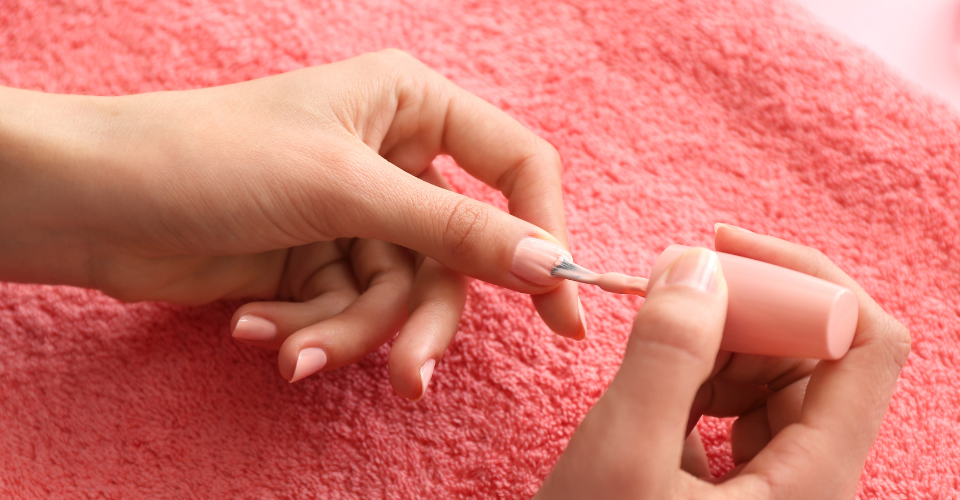 But wearing pink nail polishes doesn't always indicate that you are in a relationship. That can also reflect that you cherish love for yourself. There are no such restrictions that you cannot wear pink nail polish if you are not committed to a relationship.
And the same way, if you are in a relationship, it doesn't mean you will only have to wear pink nail polish. You can wear any shades of color that you want! But definitely, pink nail polish will always deliver you some cool and lovely vibes!
Is Pink Nail Polish Right for Me?
Pink is the most flattering color for you if you have a light, pinkish, or pale tone. This includes shades like light pink and nude pink.
When you are in doubt, apply pink! A pink coat of polish on your nails never goes out of style. This color is one of the most adaptable as it shares a color family including bubblegum, flamingo, magenta, fuchsia, and taffy!
There are always a few shades of light pink nail polishes that will be suitable for any skin tone! You will have quite a handful of options to mix and match the outfits you want to wear with your pink nails.
Post You May Like: What Is the Best Nail Polish Color for an Interview?
5 Best Shades of Pink Nail Polishes – Handpicked for You
Now that you have known a lot of cool stuff about pink nails, you might want to try some trendy shades of pink!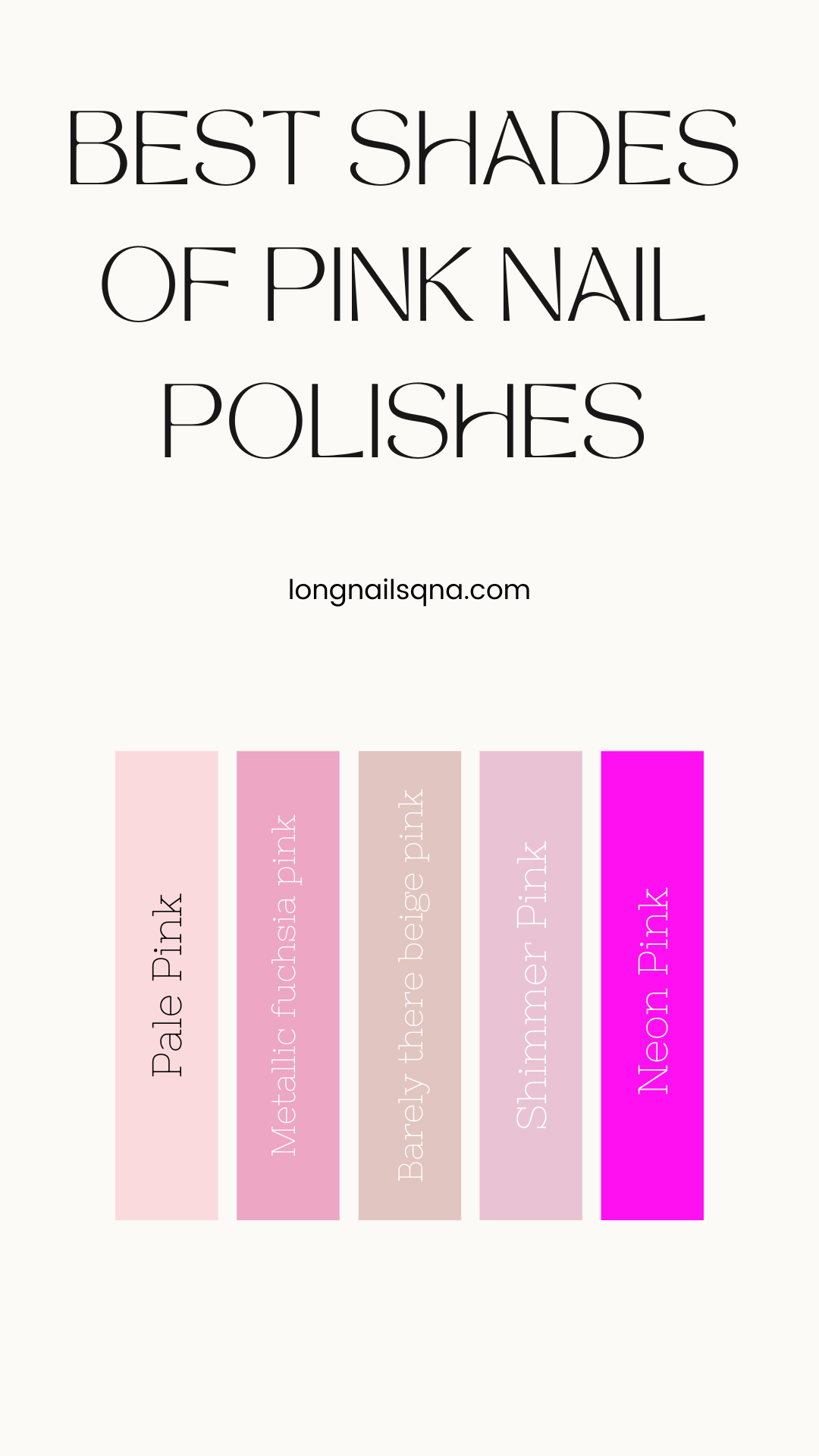 These 5 trending shades of pink nail polishes can be worn regardless of the shape of your nails and skin tone. Let's have a look at the entire palette of pink nail colors.
1. Pale Pink
The light pink shade of this formula's high-gloss finish can trick onlookers into thinking that your at-home manicure was done by a pro.
Pale pink nail polish is the greatest choice for having gorgeous nails that go with all occasions and styles. Consider it the forthcoming manicure color for stunning results on your graceful fingertips.
2. Metallic Fuchsia Pink
Many women desire long, elegant nails, but metallic fuchsia pink is the color that may complement your short, delicate nails.
The polish has a sparkly sheen and is stylish enough to be used as décor. You may draw a lot of admiring looks to your well-kept hands by donning this metallic fuchsia pink tint.
3. Barely there Beige Pink
Light pink for nails mimics no-makeup cosmetics for the hands since they match the natural contour of the nail.
Choose your favorite and be ready to let your creativity run wild and design a minimalistic aesthetic with a Barely-there beige pink shade. Try it out and be the crowd's distraction.
4. Shimmer Pink
It's always a great idea to shine every day by adding a shimmery pink to your nails. Shimmer pink nail paints are a popular choice among young women.
Since there is such a wide variety of colors, any woman may select the best one for her gorgeous shimmer pink nails.
5. Neon Pink
Neon pink can help you create trendy nail art to kickstart your next look. Neon pink is a stunning and eye-catching color.
This is the ideal tint for pink nail art for both parties and wedding manicures. If you want your nails to seem exquisite, try this one. You can achieve perfection by adding layers gradually.
Post You May Like: 7 Best Pink Nail Polishes in 2023 for the Mani Obsessed
Final Takeaway
It doesn't matter what color you choose for your nails; your confidence matters. However, as a girl, our confidence should always come first, regardless of the shade of nail color we choose to wear.
After describing every aspect of pink nail polish, I believe you got the meaning of pink nail polish. To me, light pink would be a great way to express your feelings and essence without words. Lastly, the beautiful pink shade can be worn by anyone who wants to elevate their tranquil and joyful personality.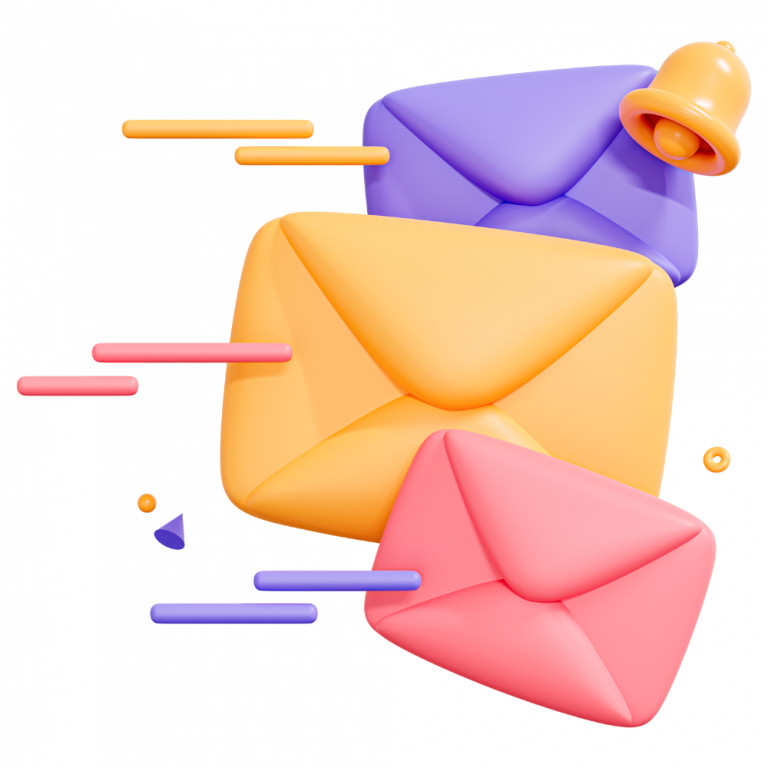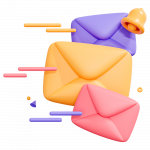 Read related: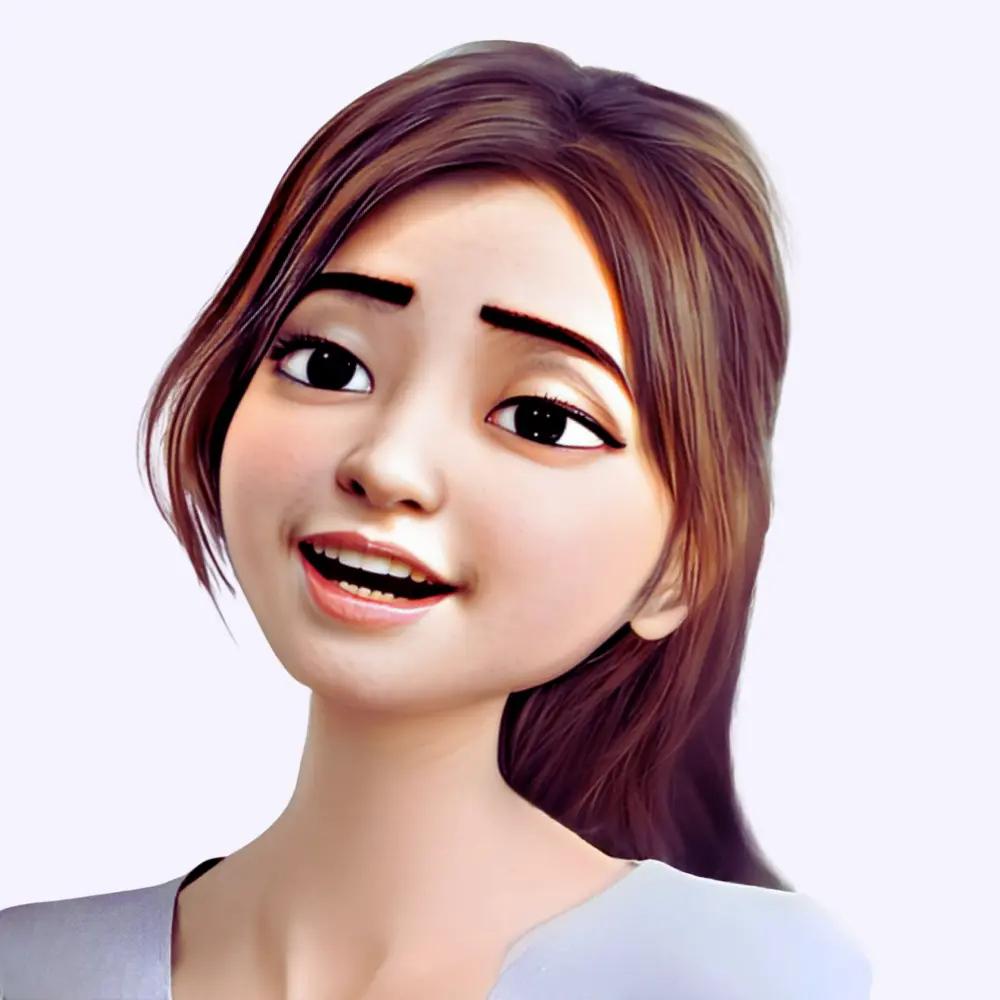 Hey there! I'm Raizy, a makeup, beauty, and manicure enthusiast. My passion for nail art and manicures knows no bounds; it's something I can't quite put into words. Every day, my goal is to dive into the world of manicures and nail art, and I'm thrilled to share my thoughts and expertise with all of you.