What Does Red Nail Polish Mean?
Colors make our lives wondrous. But only some colors touch our souls and influence our emotions. One such color, red, flows within our body and even occurs in the stars in the yonder. Whether it is lipstick or nail polish, red has its niche in showing its unfailing stun.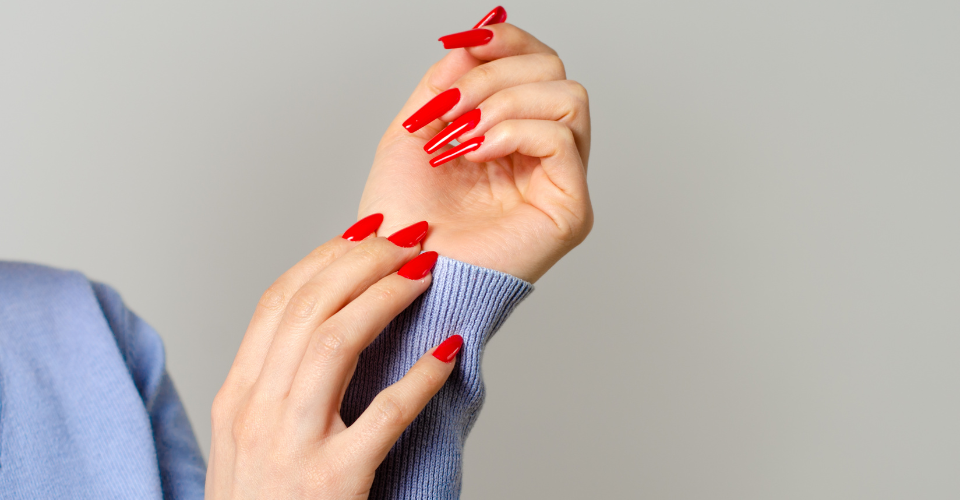 And in the manicure world, there's a different hype with red nail polishes. Some say red nail polish is trashy, some are attaching a different meaning to it. But exactly what does red nail polish mean? I know you are wondering about the meaning of red nail polish.
In this blog, I will unveil what red nail polish means. By the end, you will find the irresistible, radiant red nail polish meaning in societal perspectives, relationship status, and whatnot. Wait no more. Flow through the mystical flares of red nail polish!
What Does Red Nail Polish Mean?
As the color of blood, red means courage and sacrifice. Even red nail polish means the same. If you have your nails painted with red nail polish, you are a burning beauty of passion and make dreams happen in real life.
The person wearing red nail polish desires to encounter life adventures boldly. This desire shows them as a person with constant rigorous impulsive activity. It is true that the color red originated right from prehistoric times for decoration and has lived through revolutions.
The significance of red nail polish is that one is indomitable, whatever the worst the situation brings. Demanding attention from all eyes drawn to your nails, red nail polish also means you are a swagger!
What Does Red Nail Polish Say About You?
If you are wearing red nail polish, it means you love taking risks which more than half the population is afraid to do. It also says that you have the determination and drive to attain anything in life that people warned you not to go near.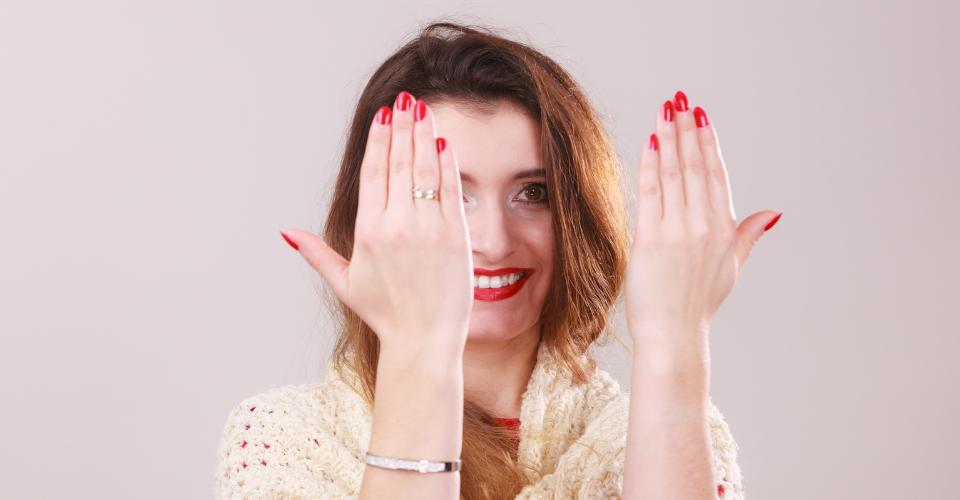 Finally, if you have painted your nails red, people see you as a person who prefers action and not just useless words of mouth.
So many shades of red polish and each has its theory of power and passion. So whatever shade of red nail polish you wear, you say something to the world like, "Move aside. The queen has arrived!"
What Does Red Nail Polish Mean to Guys?
Red roses equate to red nail polishes! Not of their smell but of their thing towards guys. Do guys like red nails? Yes! They involuntarily get drawn toward girls wearing red nail polish or red lipstick.
The first set of guys sees red nail polish-worn girls as a savior. These girls, left up to their will, can even conquer the world. As soon as guys see any girl wearing red nail polish perceive them as a queen without a crown.
Red color nail polish induces heavy breath and increases heart rate. For the next set of guys, women wearing red nail polish portray the most desirable persons on earth.
Why Do People Wear Red Nail Polish?
Red nail polishes are available in more than 30 different shades by different brands. Iconic and lovely colors of red left inexperienced will make you regret it sooner or later. So people usually try different shades of red nail polish to flaunt.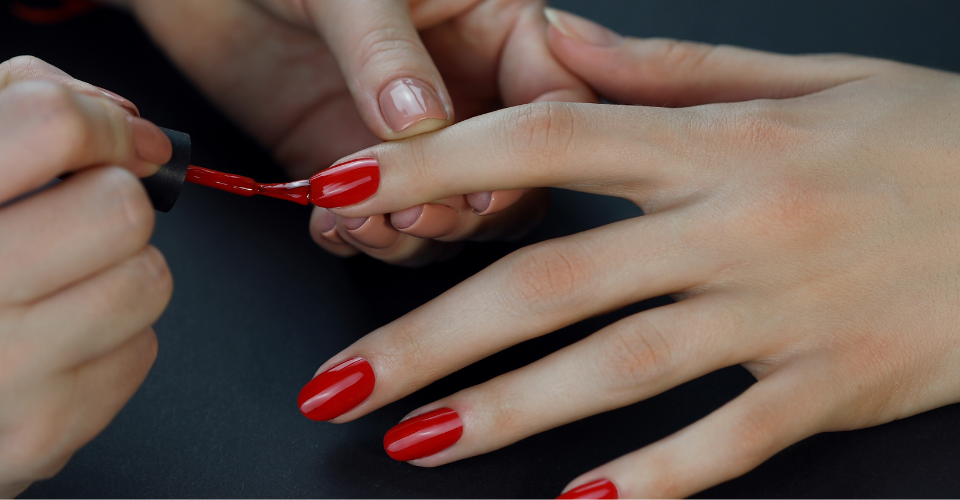 Women in the olden days of war painted their nails red while helping soldiers during wars to show their participation in the bloody events. Nowadays, people wear nail polish to bring in revolutions, not in physical form but for the war, they undergo in their jobs and personal life.
Is Red Nail Polish Considered Trashy?
While coming across old photo albums of your granny's and mummy's time, you would have seen that community flexing with their red-painted nails. And then you see your aunt wearing red nail polish and posting pictures on Facebook.
It would have left your subconscious mind perceiving red polish to be an old-fashioned and trashy one. If any of you have thought or felt so, you are certainly entirely wrong in all perspectives.
You wear red nail polish and walk down the aisle just once. You will find that red nail polish is not trash anymore. But indeed, a treasure.
Is Red Nail Polish Right for Me?
Many of you would have had this dilemma of whether a particular nail polish color suits you. If you are a dusky charming skin toned person, red nail polish with glittery stuff will be super cool.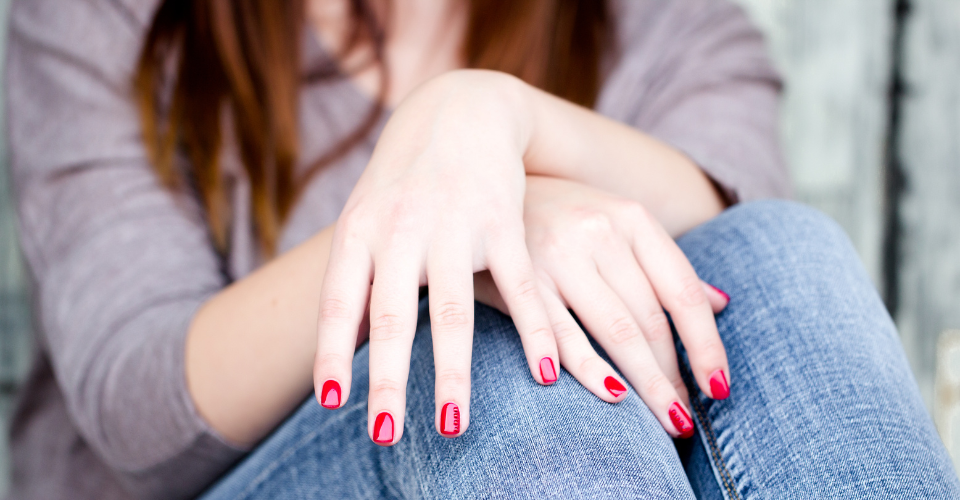 You can try out maroon-red shades that enhance your skin tone and showcase your nails prettily. If you are a white-complexioned skin-toned person, bright red nail polishes will be spectacular.
Moreover, you feminists and powerful women who wish to turn the world upside down! You have every right to wear it. Red nail polish means a thing of beauty for everyone. Whatever your skin tone may be, red nail polish perfectly suits you.
Try it once, and you will have a busy day of compliments.
When to Wear Red Nail Polish?
Red nail polish has no time limits or boundaries. The vibrant red nail polish will never stall to impress the people around, whoever the audience may be.
Parties and family functions are the best places to wear red nail polish. No matter the dress color, it will go with the gorgeous attire you have selected to wear. Because royalty comes along with those red-painted nails.
For night outs red nail polish goes well with your casual attire. Wearing red nail polish with Western outfits will add extra beauty if you go with some nail art pairing with the dress.
Red nail polish means aggression or showy among some older generations. So it is better to avoid this color during job interviews. Once you get the job, wait not, paint the town red.
Post You May Like: 51 Stunning Red Nail Art Designs for 2023
Best 5 Shades of Red Nail Polishes That You Can Try Right Now
As I have brushed past the red nails meaning, I will dive into the best five different shades of red nails. These shades never go out of fashion and make you look trendy.
Red emerges as the dominant one with its shadings, ranging from reddish-orange to maroon, and moving past to wine and burgundy.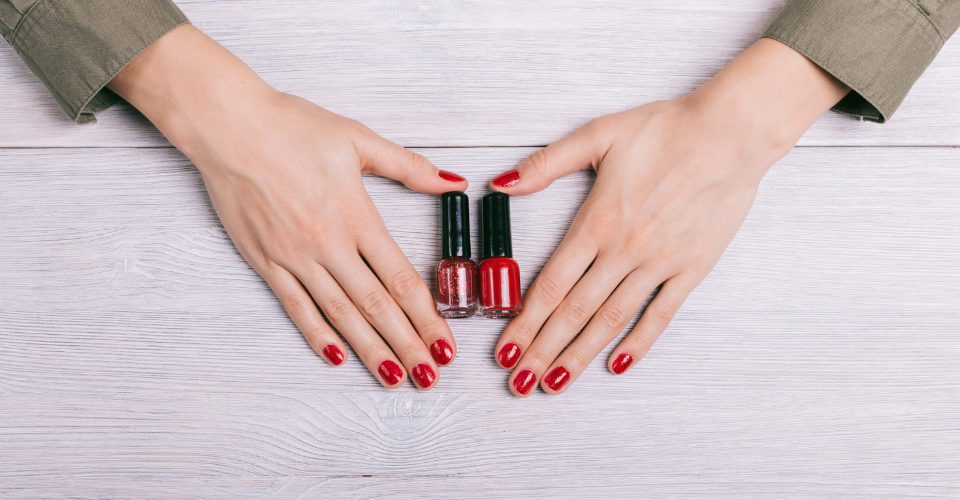 This post contains affiliate links. Read our disclosure for more information.
1. Coral Red
Originating in the deep ocean's magnificent coral reefs, this color has a reddish-orange to pinkish hue. Coral red nail color means good luck.
Certainly, people wearing this nail color are believed to have a career or business success. Apply this nail color in several coats for maximum outcome. Try this color and look like a graceful mermaid!
2. Valentine Red
Ha! Valentine's Day is approaching and how about painting your nails red while meeting your partner?
Valentine Red specifically means that you respect your loved ones and show possessiveness. Roses, bouquets, hearts, and nails of Valentine Red! Night outs with a loved one can also be enhanced with this color.
3. Fiesta Red
This solid red shade fantastically suits weddings and parties. Adding to it, rhinestones or glitter of gold color will make you look like the women coming in fairy tales. O.P.I has a sparkling Fiesta Red.
Demanding and never-settle-for-the-ordinary are the meanings that fiesta red stands for. Wear this color and never settle for the ordinary at any point in time!
4. Vermillion Red
This deep and brilliant red nail polish looks super cool on college students. It does not appear too bright to get noticed by that strict professor.
This is indeed the color of blood and this represents life and eternity. For feel-good vibes try this color and attract all good fortune toward you!
5. Wine Red 
This is the deepest color of red which signifies that you are young as an angel. Wine red color nail polish looks mind-blowing on office-goers. During meetings, it will look classy without being too catchy.
So girls, forget all the anti-aging creams and stuff, wear this wine-red tone, and see how young you look! You can order from O.P.I.
Final Thoughts
I hope that by this end, I have given perfect insight into the meaning of the red nail polish you came searching for. Personally, I like dark red. The dark red nail polish means beauty and boldness will be gorgeous to whomever it is painted on and whatever their skin tone is.
Whatever the theories behind the shades, the thirst for success and courage are the important shades in a girl's life. So, enhance those shades irrespective of the nail or dress color.
Red nail polish is only wasted when it stays inside the bottles. Open it up, unleash the powerful bristles, and paint the nails red. And see how the world bows to you! Start manifesting yourselves incREDibly!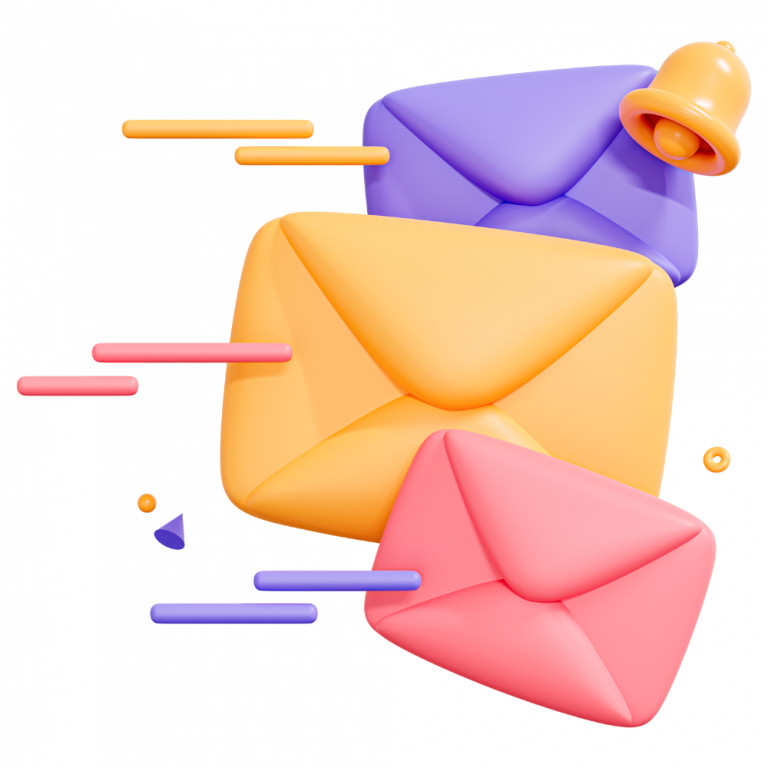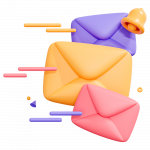 Read related: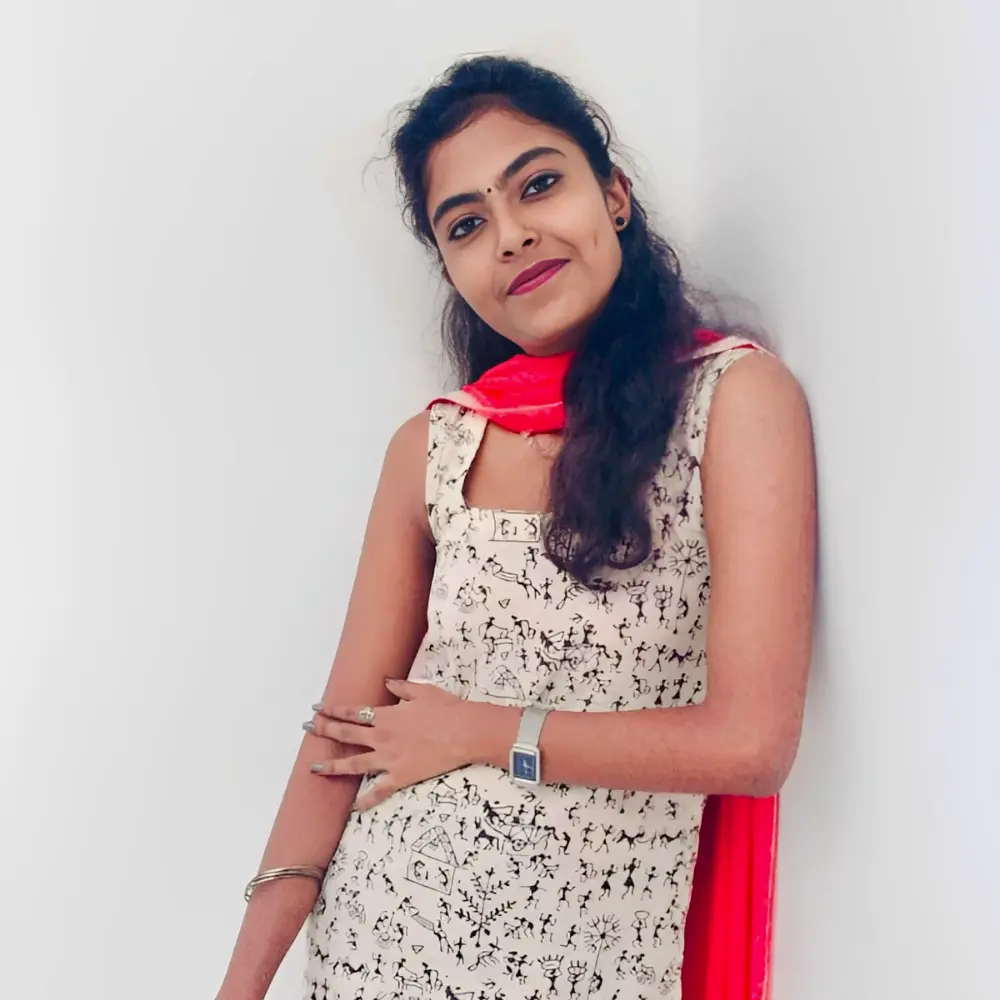 She is a manicure enthusiast and fashion blogger who believes that nail art is a wonderful way to add colors to life. With a passion for learning new nail art and manicure techniques, Jeroline eagerly explores and shares her knowledge through captivating content.