38 Stunning Easter Nail Art Designs for Spring 2023
You see the new life all around you, just after the bitter winter, and you feel nostalgic about the Easter days spent in your childhood! So why not reflect that on your nails? Easter nails are all about brightness, vivacity, color, and cute accents.
If you are someone who likes a little more subtle claws, I'm here for it! These Easter nail art designs will cater to everyone with differing tastes. The only common aspect- is Easter! Get ready for the egg hunt with these chic Easter designs that you can wear all month long!
The nail art designs that I have curated for you for this Easter can be easily created with manual art either by yourself or with a help of a nail artist, else you can have Easter special nail stickers to get similar designs effortlessly right away!
What Are the Nail Colors for Easter?
With festivities in the air, Easter colors can be seen everywhere. From roads to pretty sundresses, pastels, and bright colors definitely prove their prevalence. It is about time that we let go of the dark and neutral winter shades and slather on the pretty colors! 
Pastels and creamy hues are a staple when it comes to Easter. Corals, polka dots, and cheeky pinks all emanate the festive vibe. On the other hand, warm tans and glossy nudes can be used as the base for striking hues like yellows and magentas. Either way, let your imagination go wild and emulate Easter Spirit on your nails! 
38 Easter Nail Art Designs For Spring 2023
Easter is around the corner, and you are brainstorming for your next manicure. Worry not! I have dived deep into the Easter gram to find the most flattering Easter nail ideas for you. Choose one or combine them, and you're all set for the festivities! 
1. Peeking Bunny!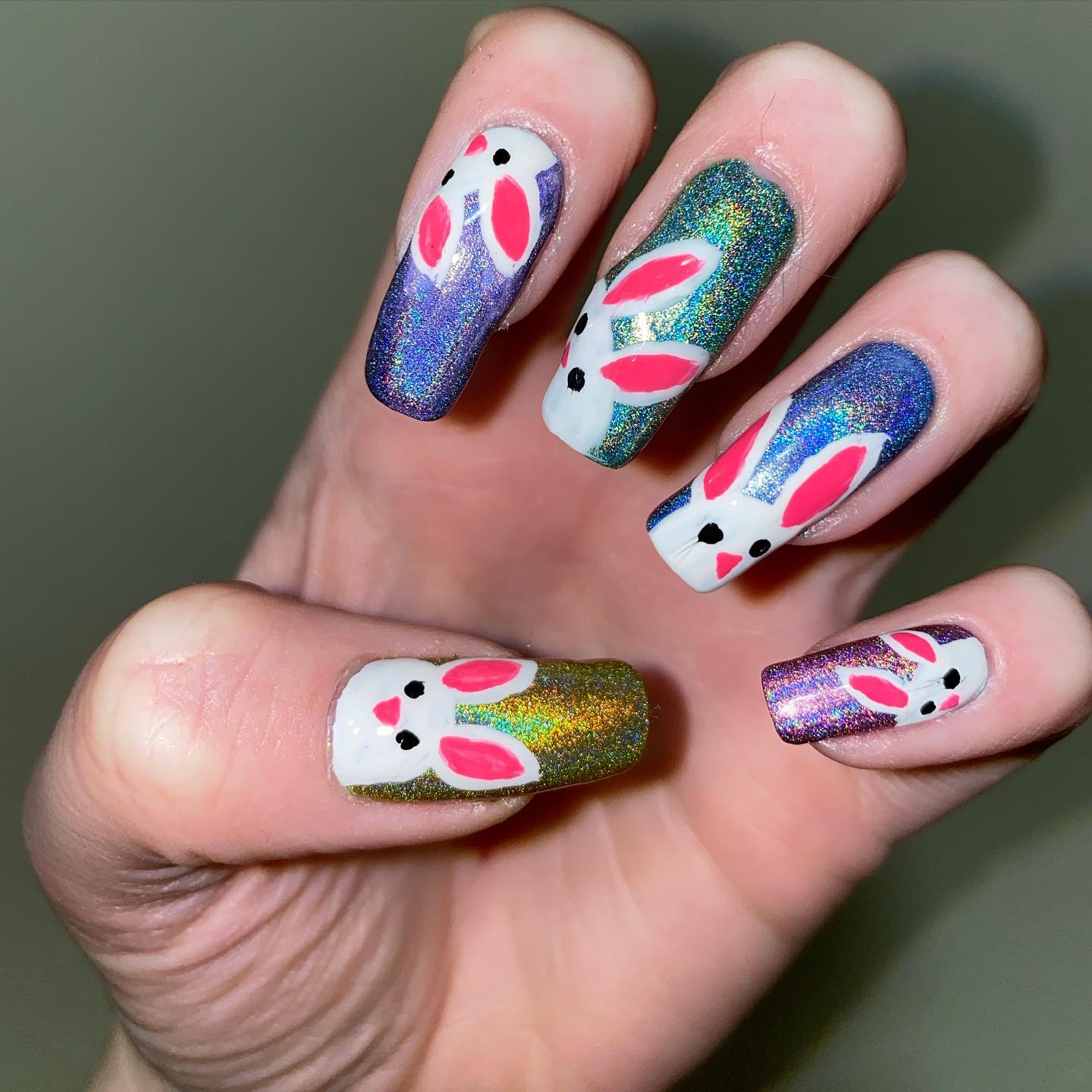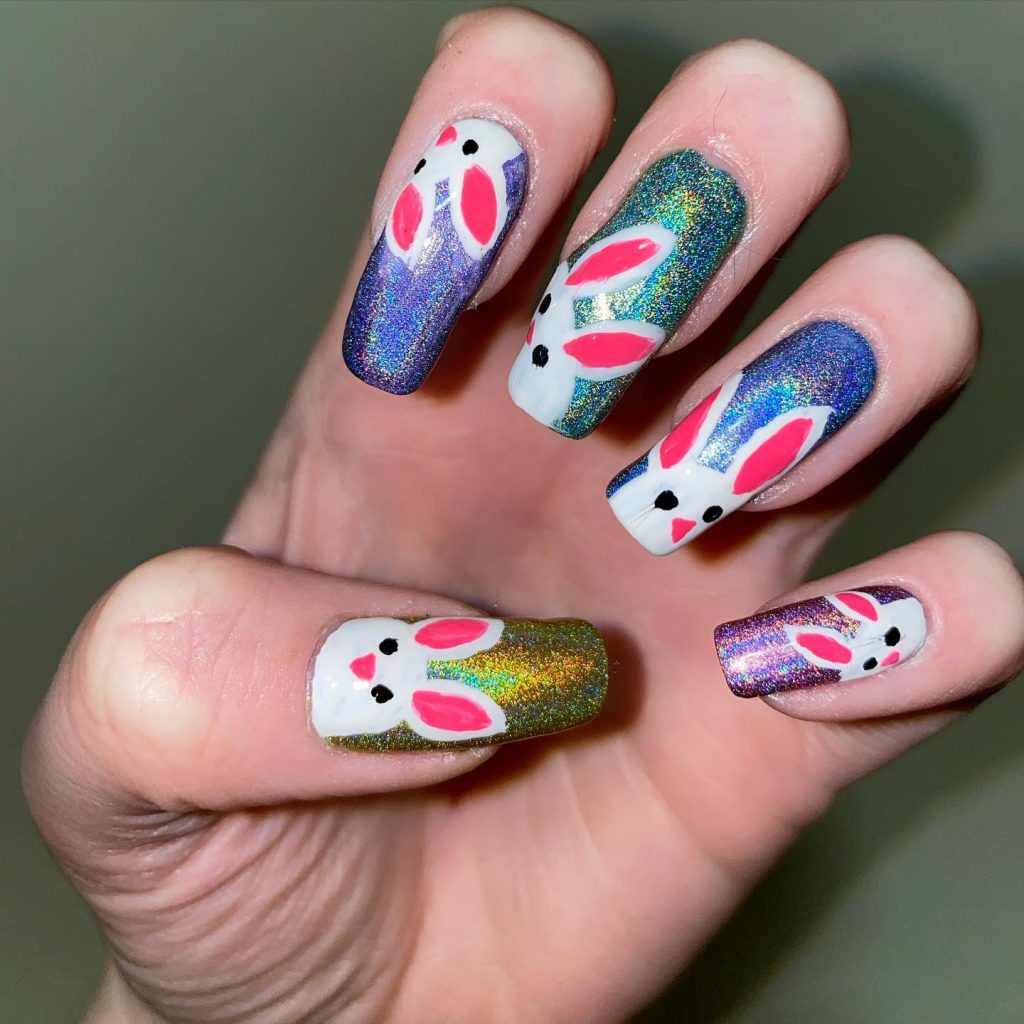 How cute is this peeking bunny? This simple bunny nail art is not only easy-to-do but is also fit for every Easter occasion. You can get these bunny nail art stickers. The holographic nails add a touch of the party to the easter bunnies!
2. Bunnies on a Spring Field!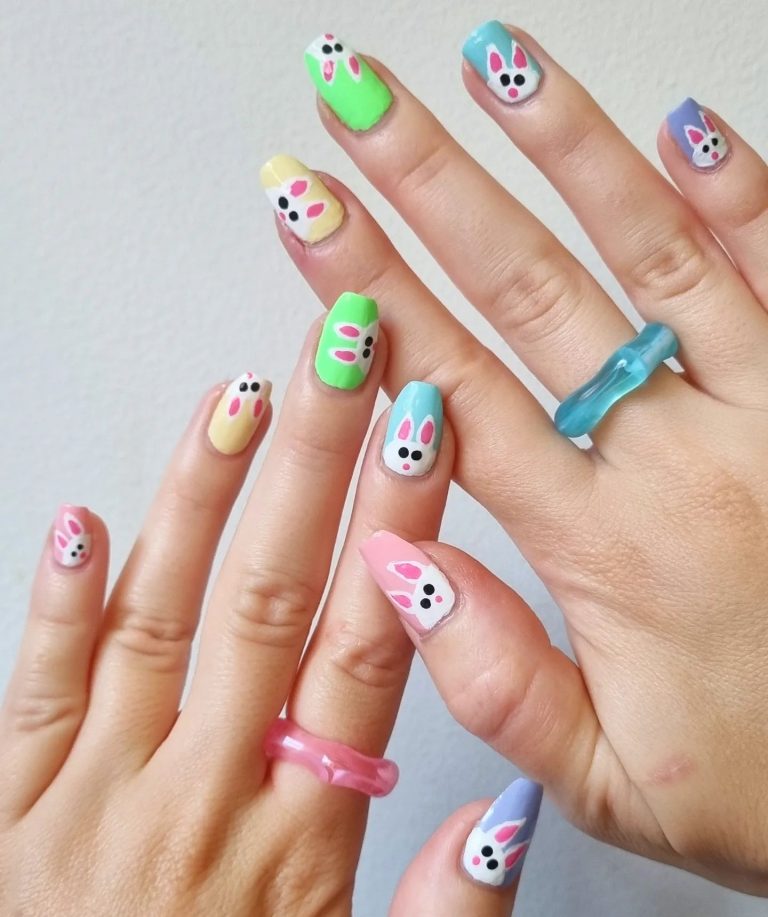 This cute and bright pastel Easter nail design looks like a bunch of bunnies hopping about in a green field! This is perfect for your easter hunt and adds a fun element to your look! 
3. Graphic Bunnies!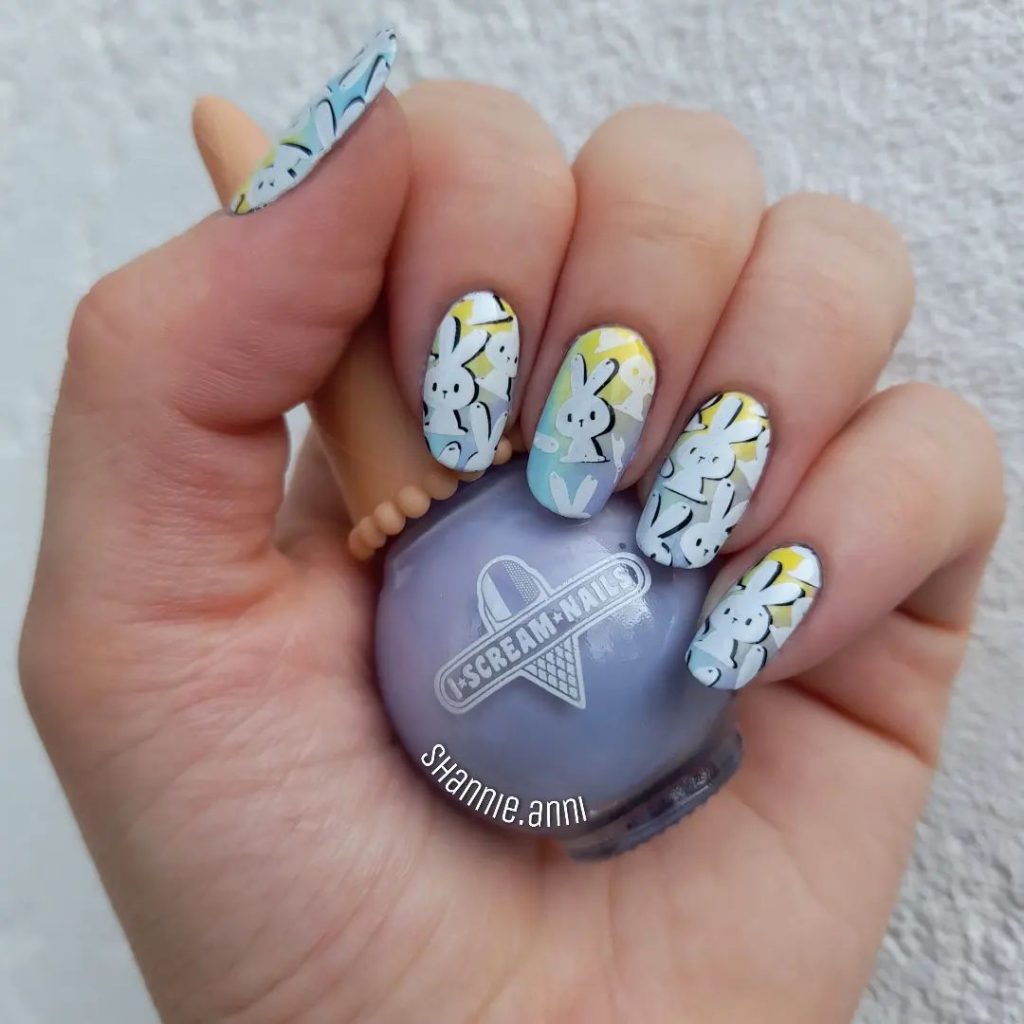 This simple easter nail art looks like it's out of a comic book! The ombré colors are perfectly contrasted with the black and white bunny nail stickers. You can also find lavender and yellow nail polish to create an ombré look at home. 
4. Sugar, Spice, and Everything Nice!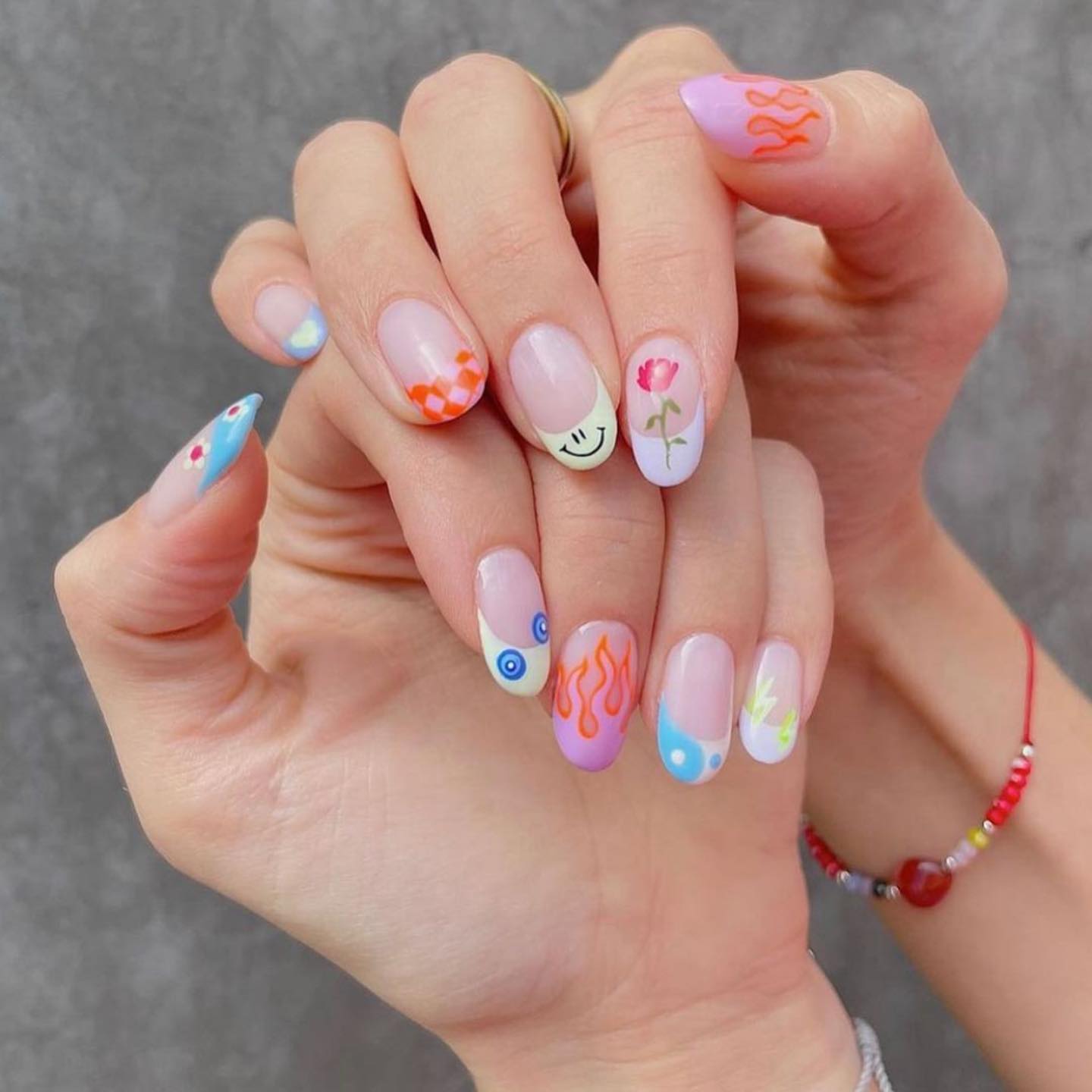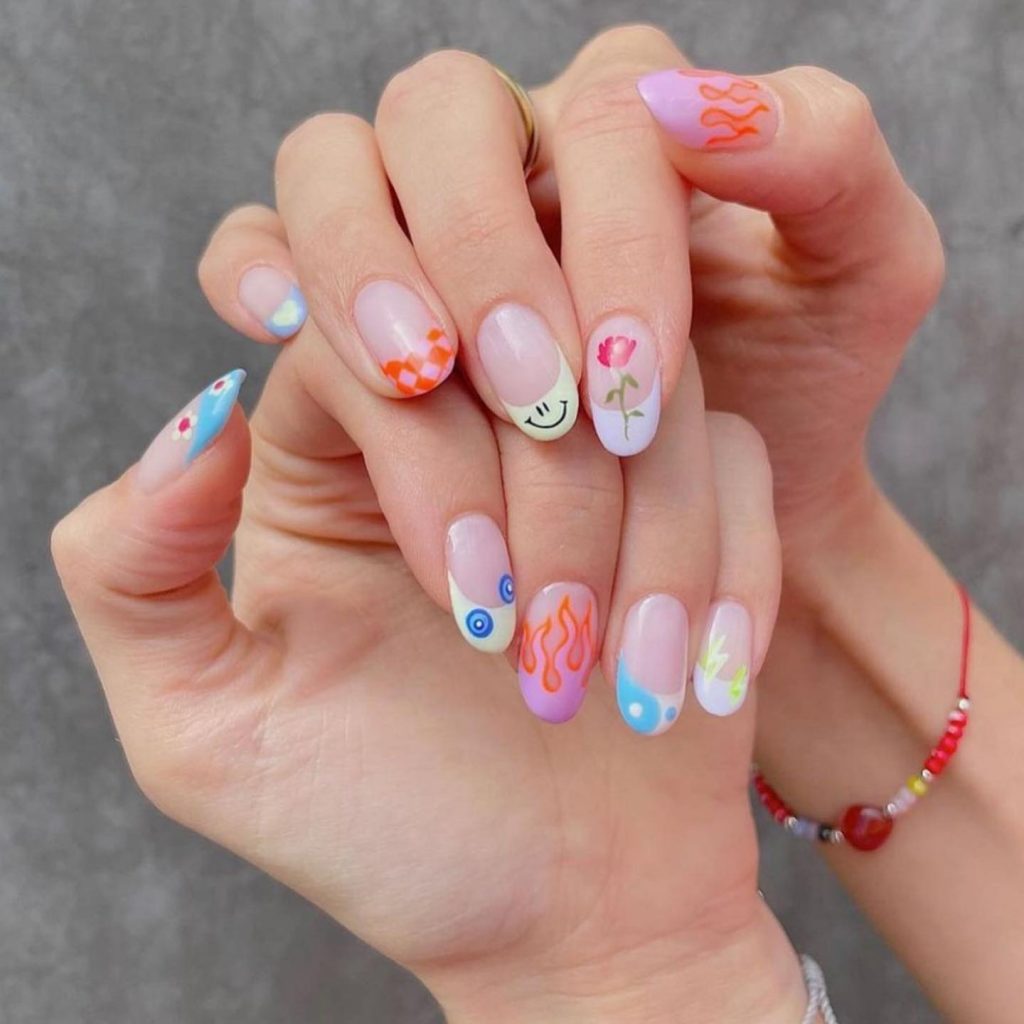 Are you a mixed personality? Do you love flowers and flames too? This easter nail art is as classy as it is trendy. It has a variety of designs on the tips, and the nail body is kept subtle and nude. You are sure to get a load of compliments on this one! 
5. Delicate Petals!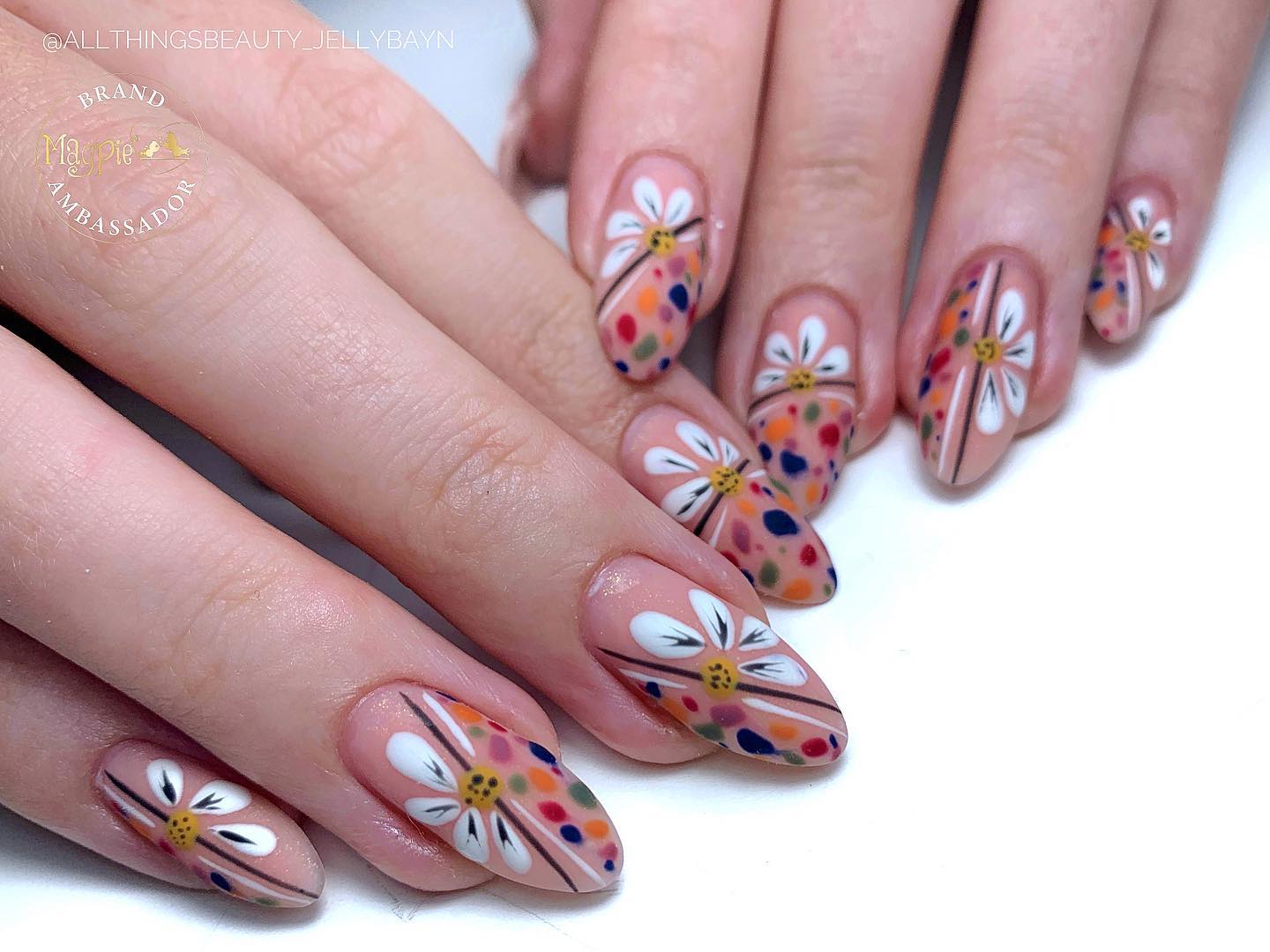 Satisfy the lady in you with these delicate white flower motifs. Bring on the Easter festive feel with these polka dots to contrast the nude base. What more? Class, style, and festivities all in one! 
Post You May Like: 28 Spooky Halloween Nail Art Designs for 2023
6. Lemon Tart!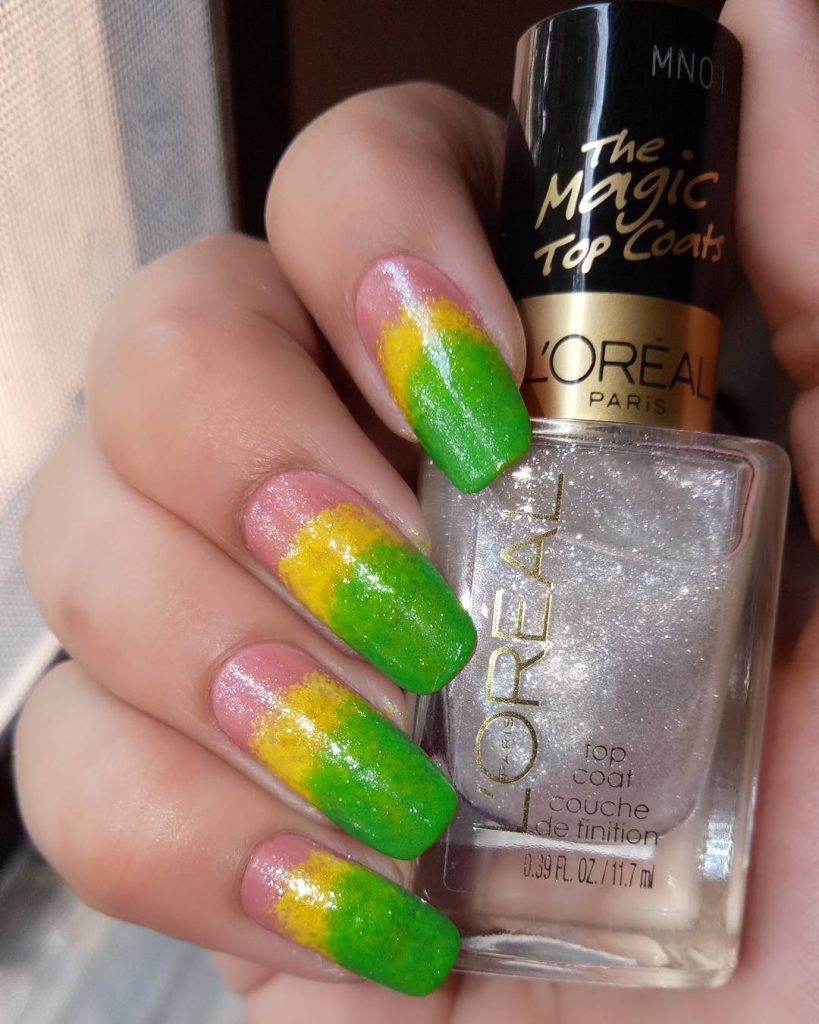 These colors immediately remind us of a succulent lemon tart and its tanginess! A top coat application adds an attractive, glossy texture to a simple Easter nail art. Bring on the desserts! 
7. Egg-celent!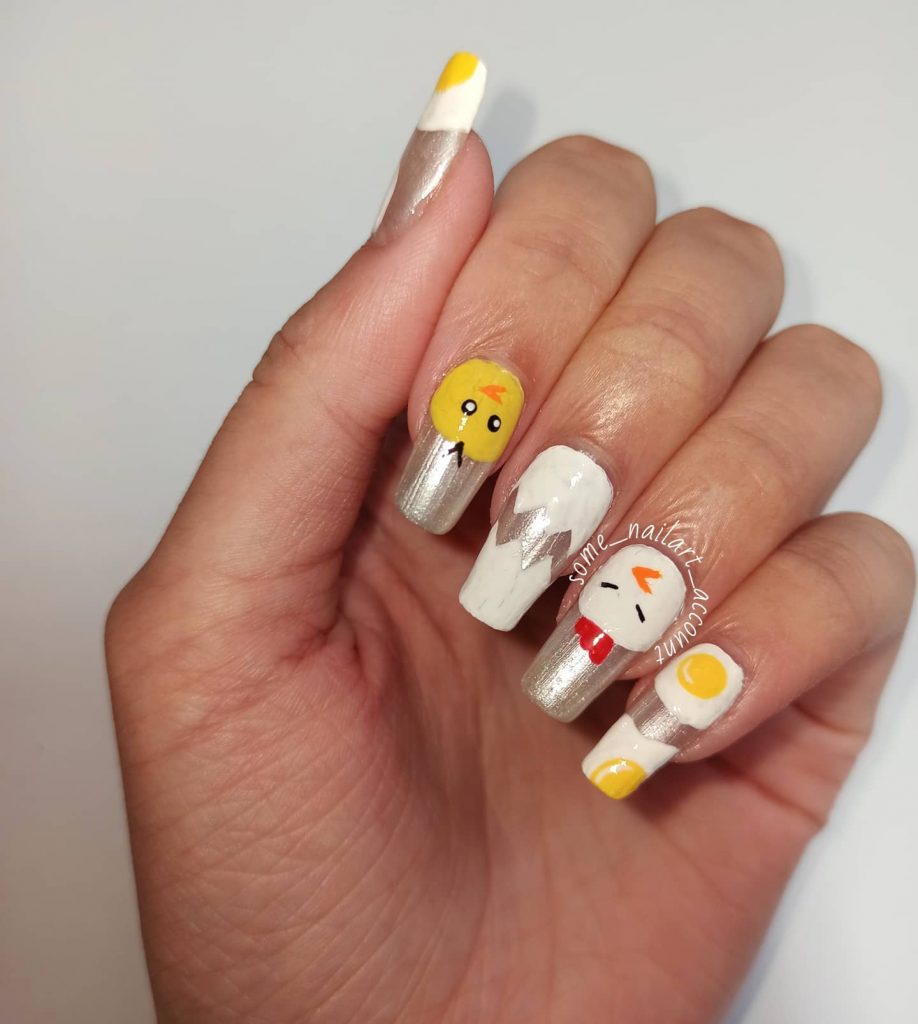 There is always that one person who cannot get enough eggs. If you are one of them, this nail art can be a very fun and interesting look for you! These white easter nails have egg poach motifs and silver touch to them.
8. Mauve Magic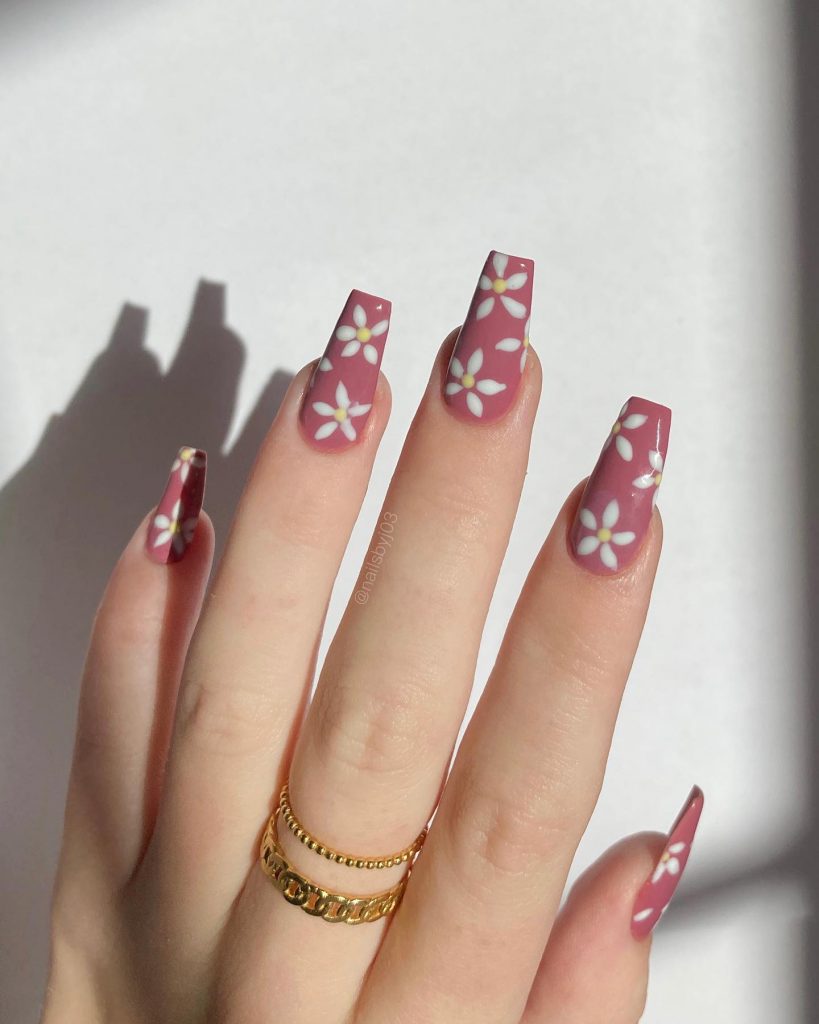 Here is a very ladylike and classy DIY Easter Nail Art. The mauve color is bold and serene. The white flowers are representative of the upcoming spring season! Be the life of the Easter party with these dainty nails! 
9. Block Colors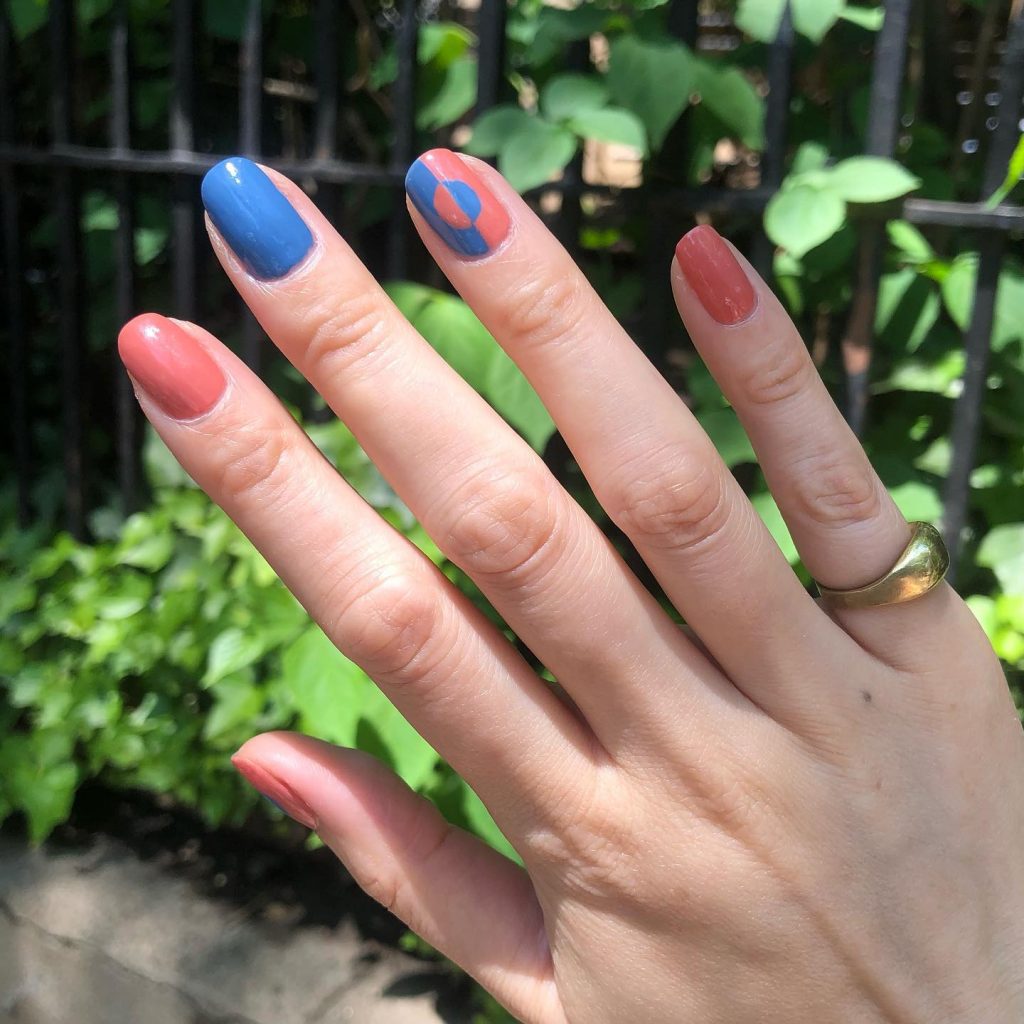 Go bold with these striking colors! The blue and Fuschia colors create a statement that is further strengthened by the accent nails with the geometric design! Paint your nails like you would paint Easter eggs!
10. Ray of Sun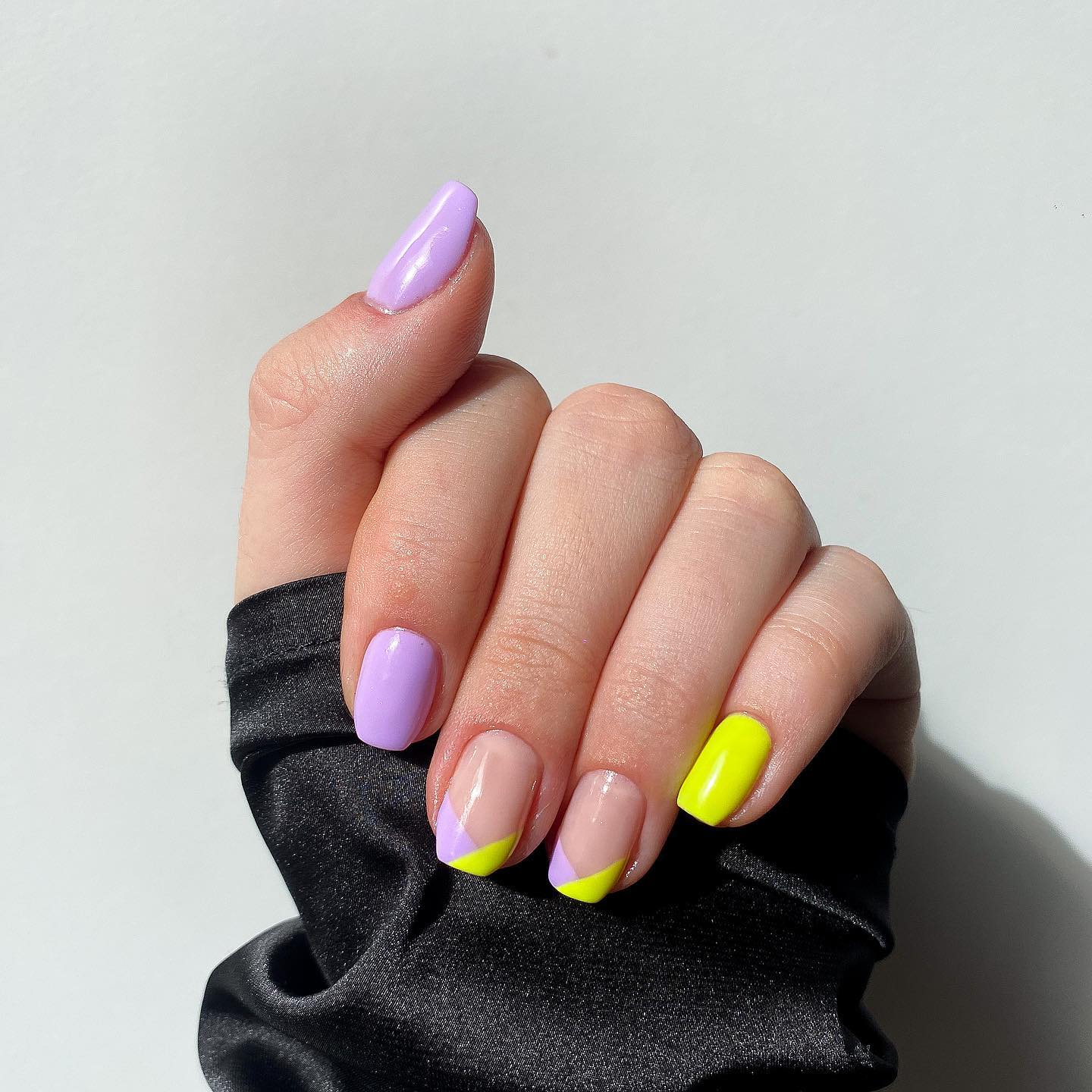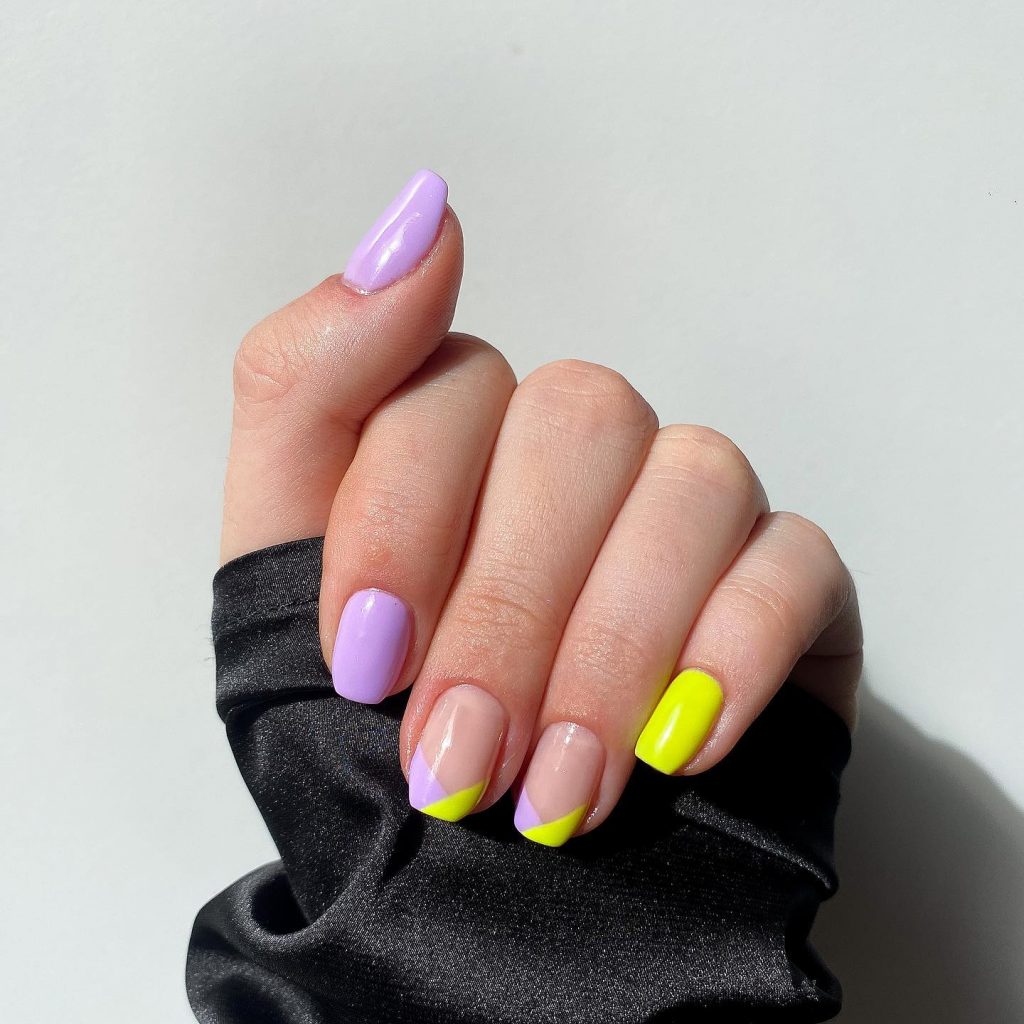 This nail reminds us of a lavender field in the morning sun! Beautiful colors of lavender and bright yellow are mixed and matched to create an alluring manicure! 
Post You May Like: 27 Cutesy Polka Dot Nail Art Designs for 2023
11. 3D Polka Dots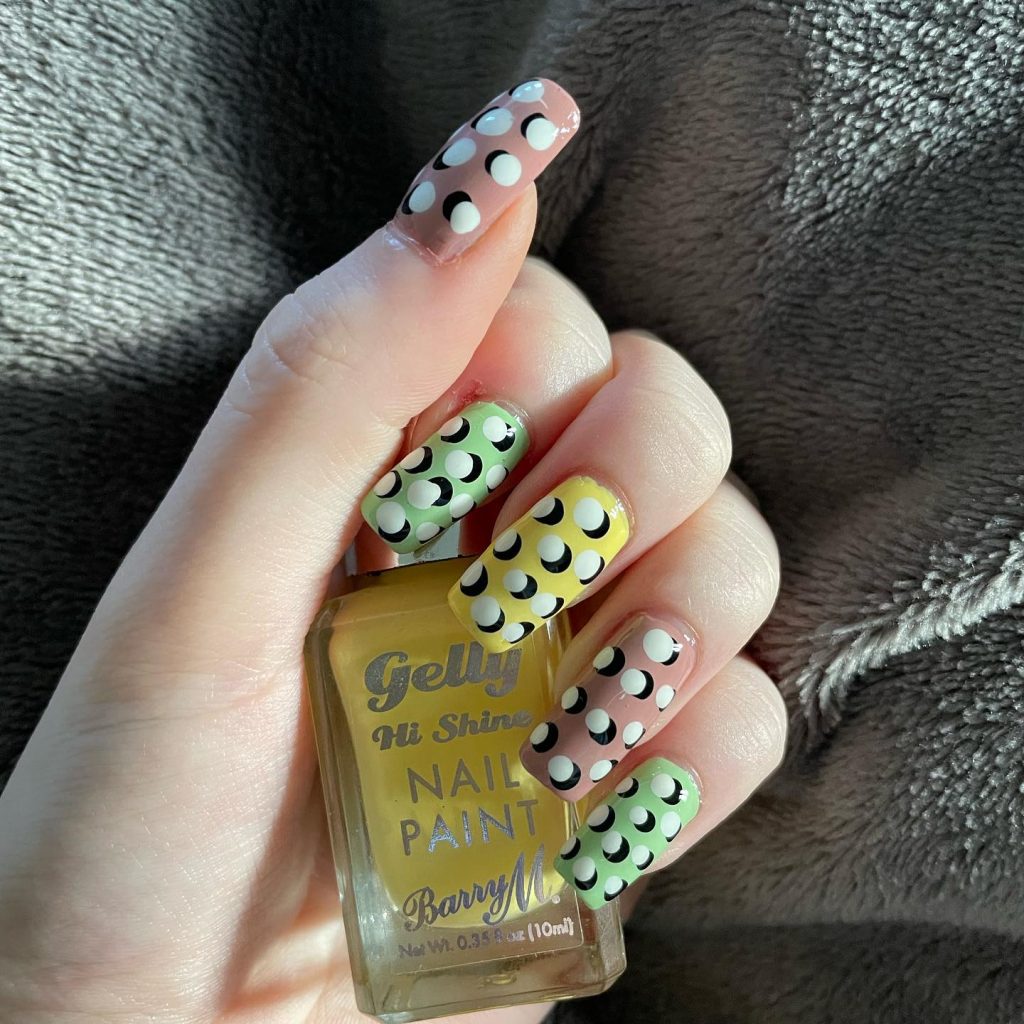 Pastel colors demand polka dots! But 3D polka dots are more fun! They perfectly represent the Easter mood and the new colors of nature! Grab white nail polish and black nail polish to create these 3D dots. Top it with a high-shine top coat, and you are all set! 
12. Blooming Nails!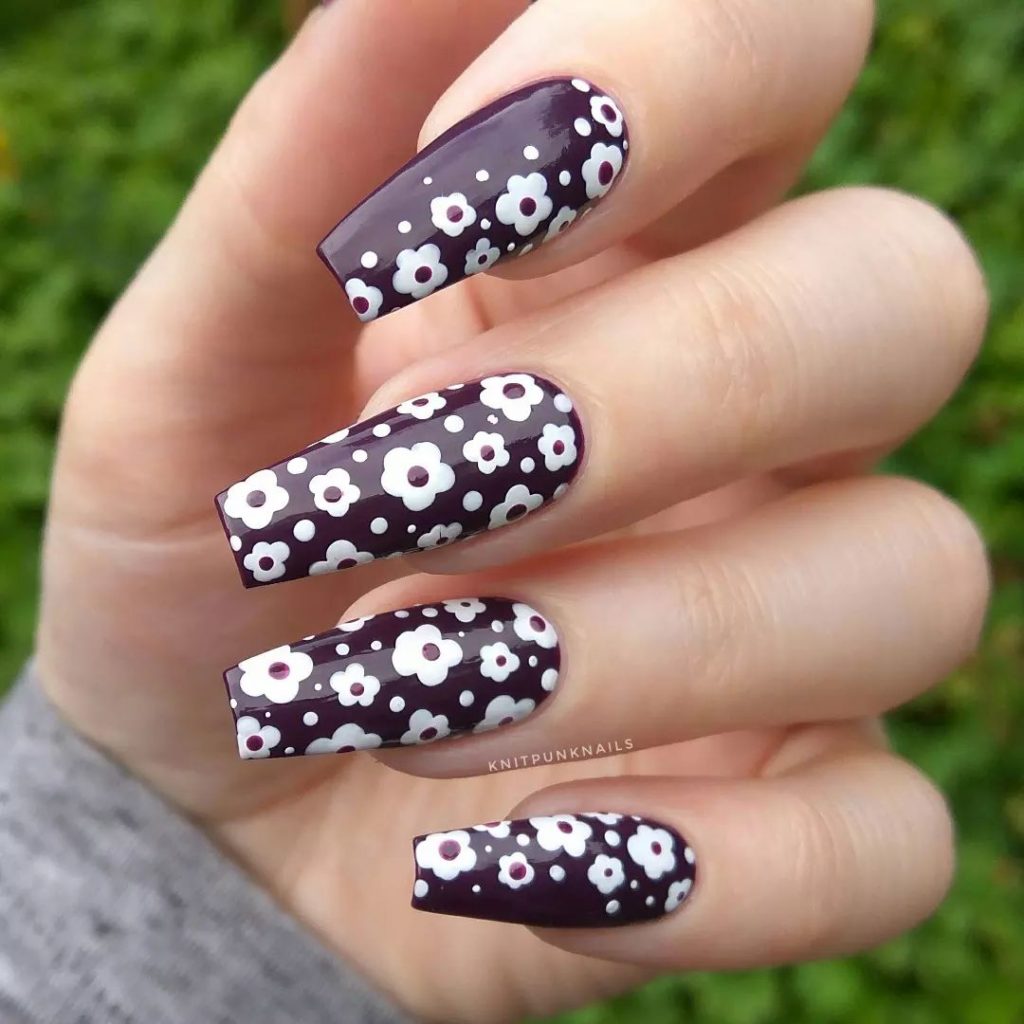 This simple easter nail design is as easy to do as it is beautiful. Just dot white and brown with a dotting tool on a dark brown background, and this cute manicure is all yours!
13. Hatched Chicks!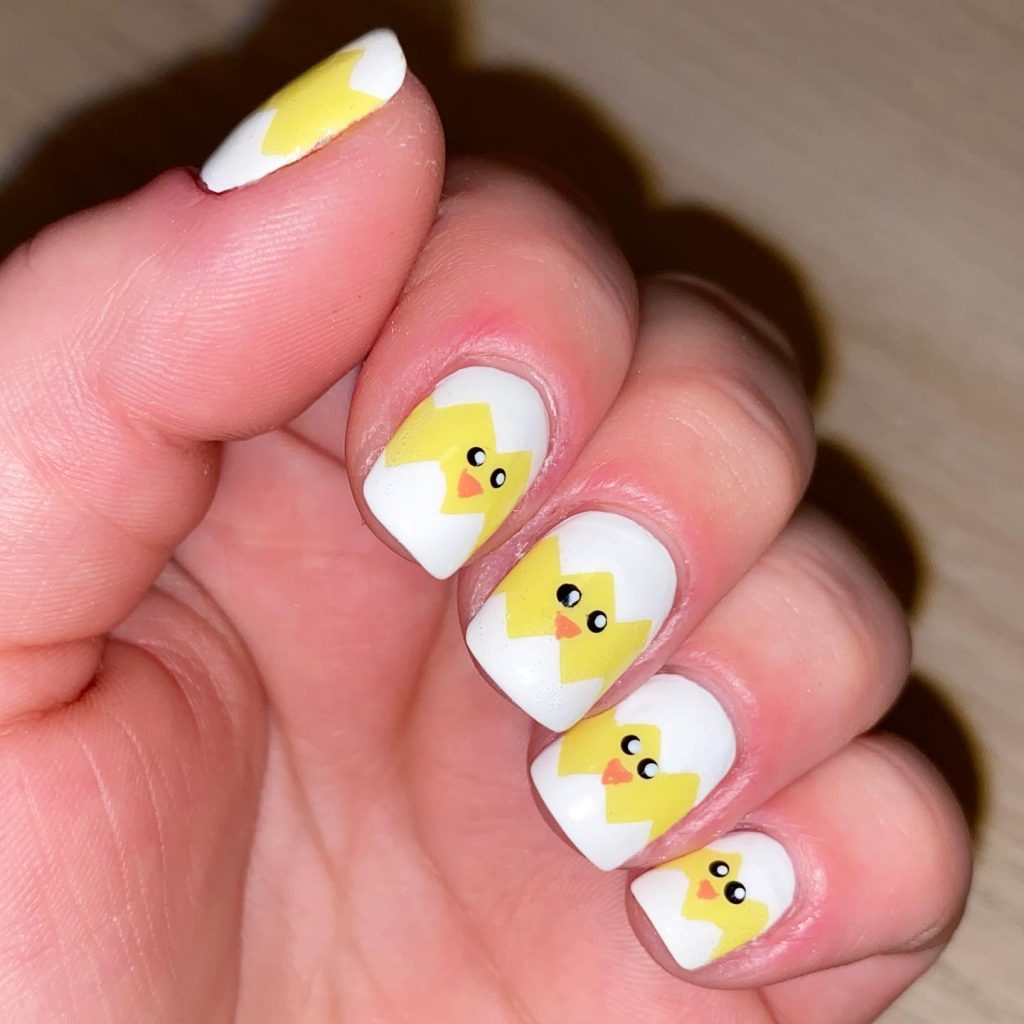 I cannot handle the cuteness! This hatched chick design has to be one of the cutest easter nail designs for short nails. It's pretty simple and can get you a lot of awww's! To embellish this nail art, grab your favorite green sundress.
14. Foxy!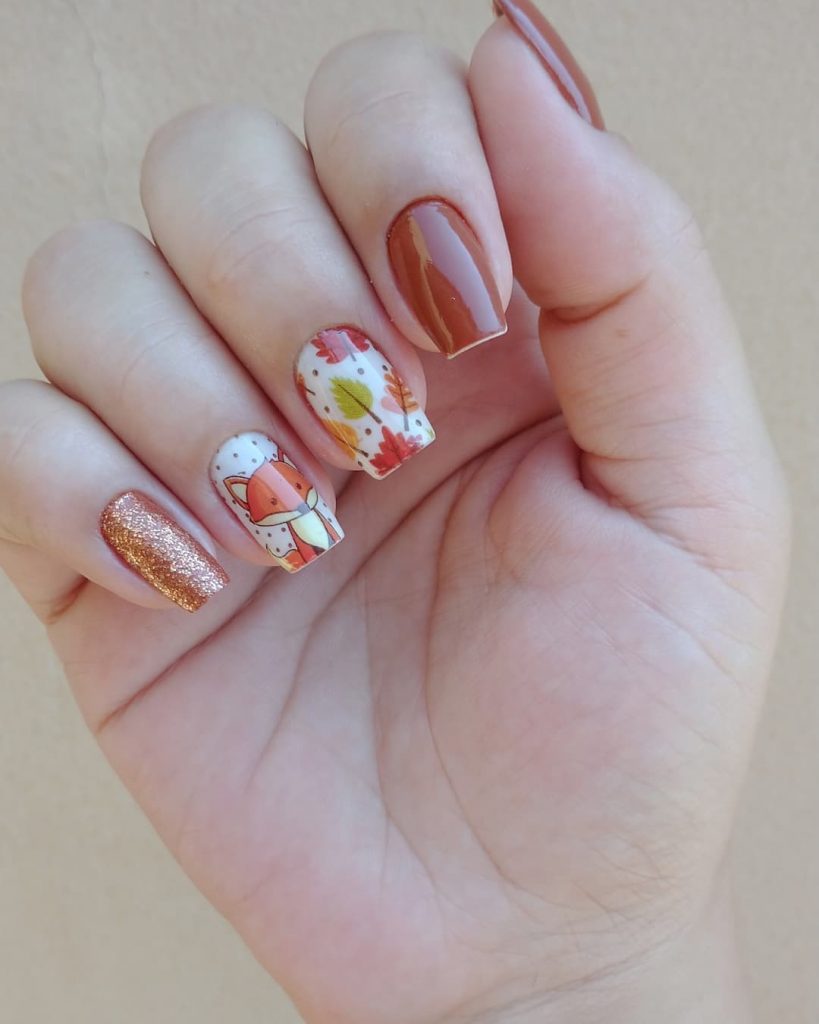 This nail screams pumpkin spice! The fox and leaf stickers add a comfy vibe to the manicure. There is just enough glitter to spice it up! Why wait? Take a screenshot!
15. Easter Fields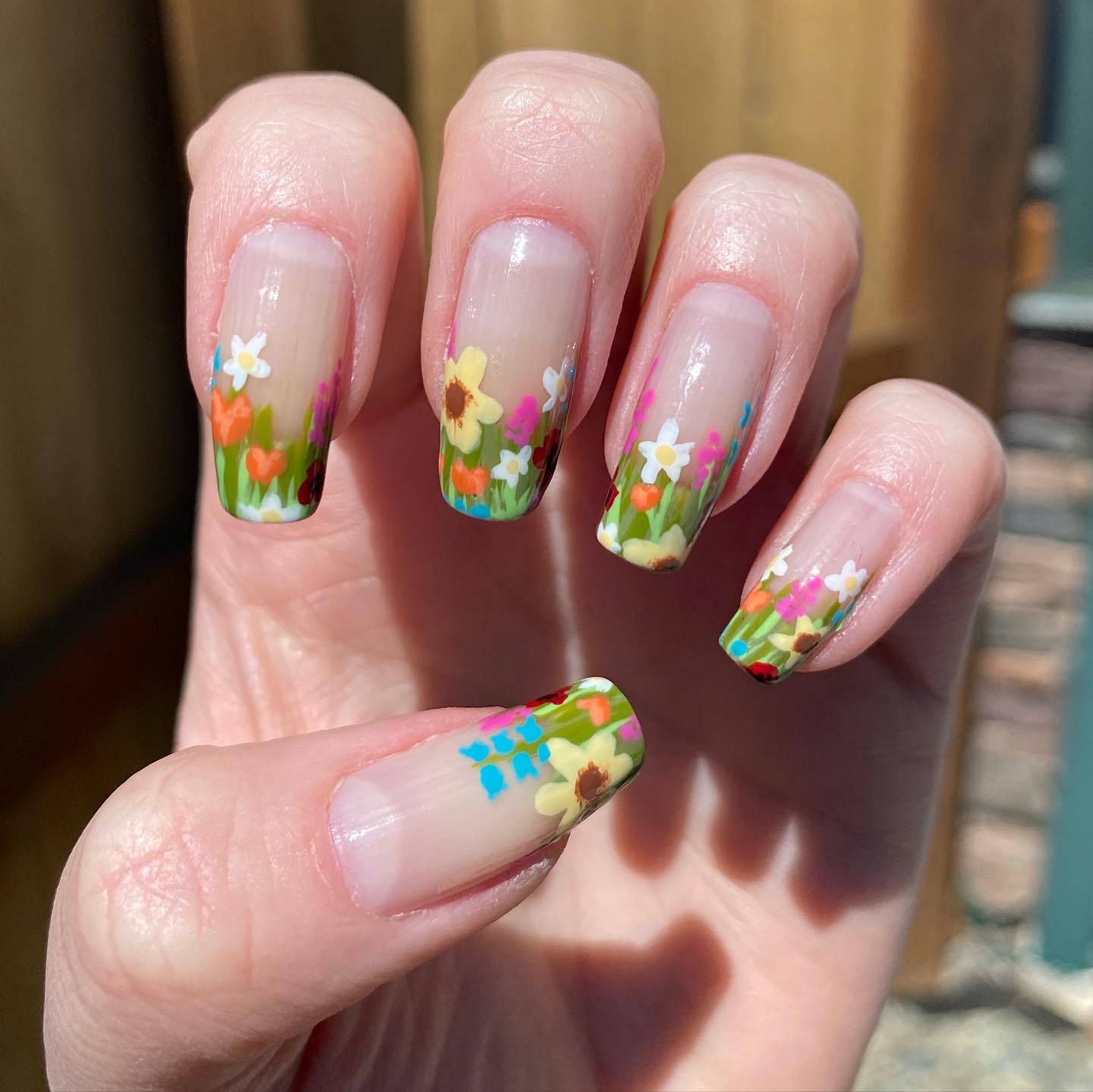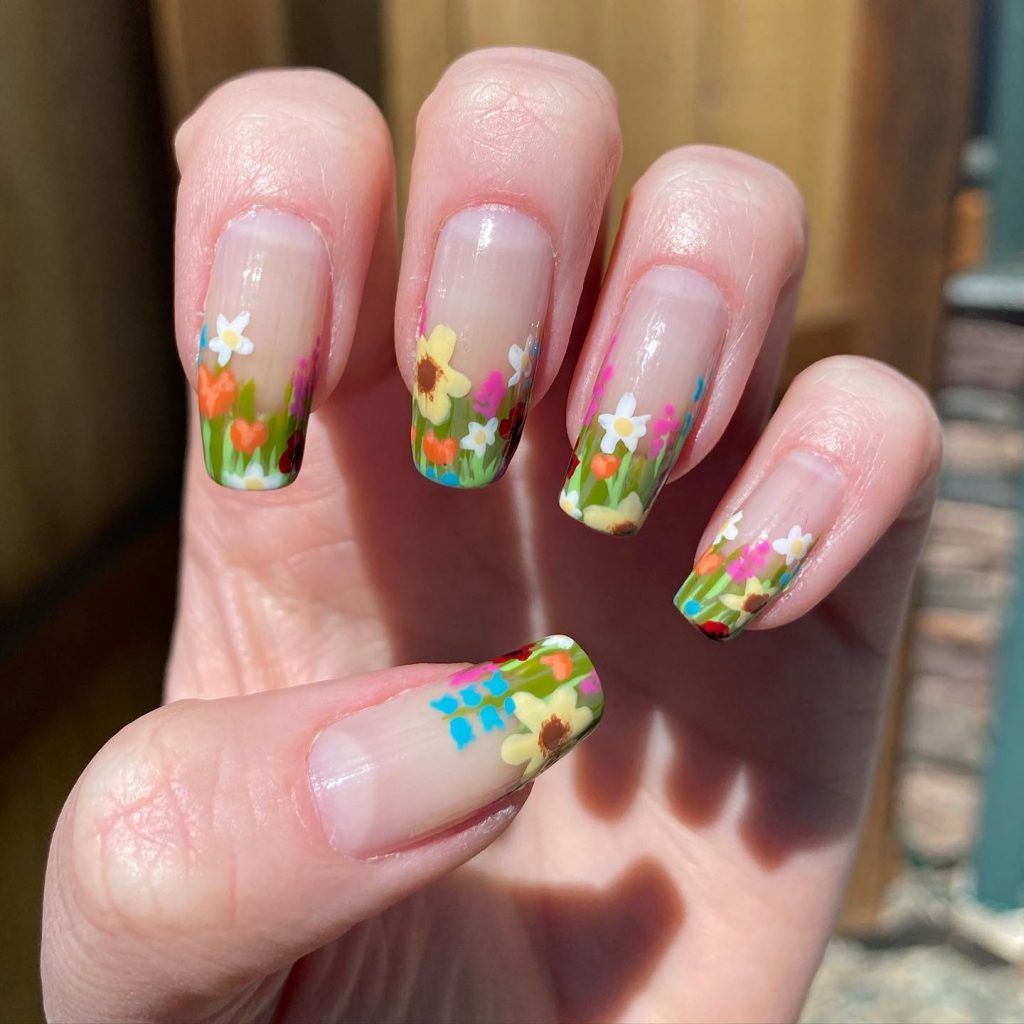 This manicure adds a twist to the usual french-tips. You can achieve this look at home with a fine-tip nail brush and a few bright colors. Add colorful flowers and greens on a nude base, and there you go! You have a bouquet on your nails! 
Post You May Like: 7 Best Nail Art Tape Strips In 2023 For at-Home Nail Art
16. Starry Skies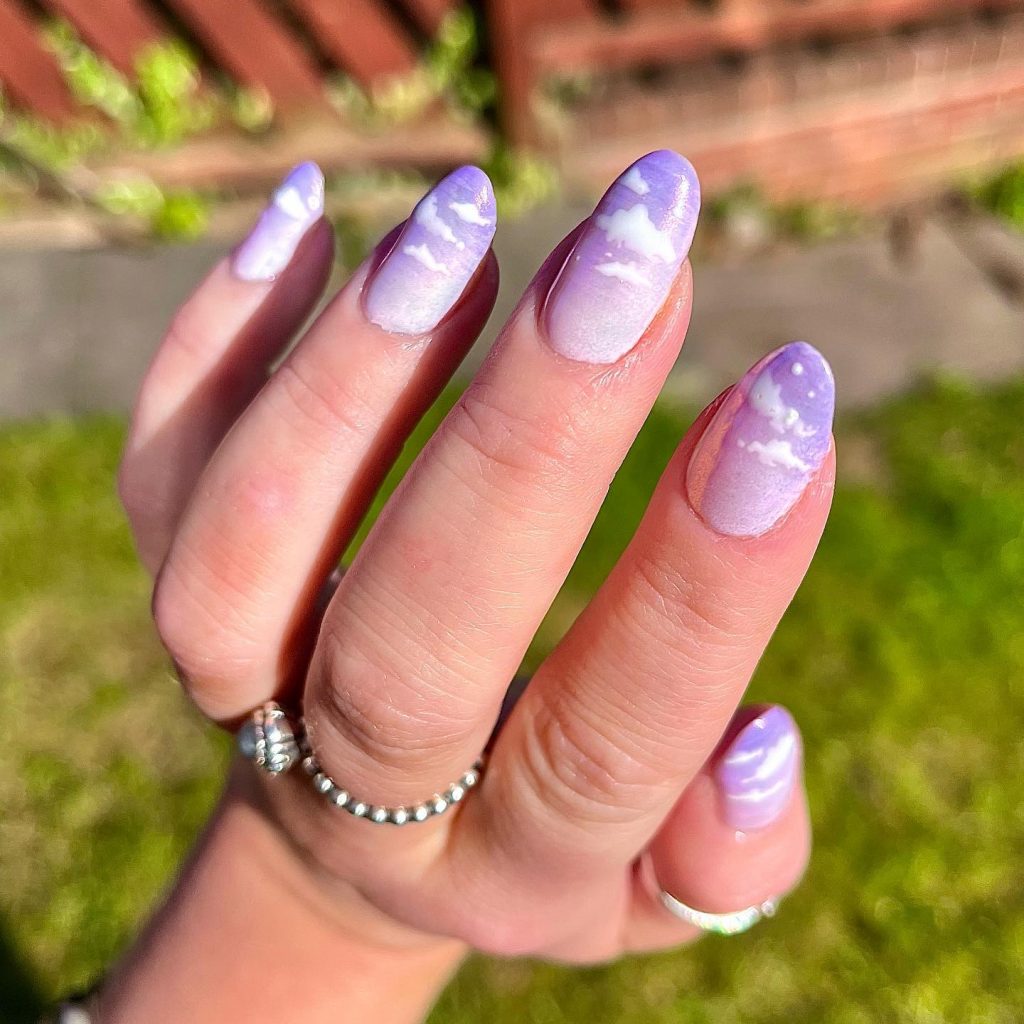 The crisp night wind of late winter, bright stars, and floating clouds adorn these nails. It is indeed a mesmerizing design that is bound to make you obsessed with your hands!
17. Monarch Wings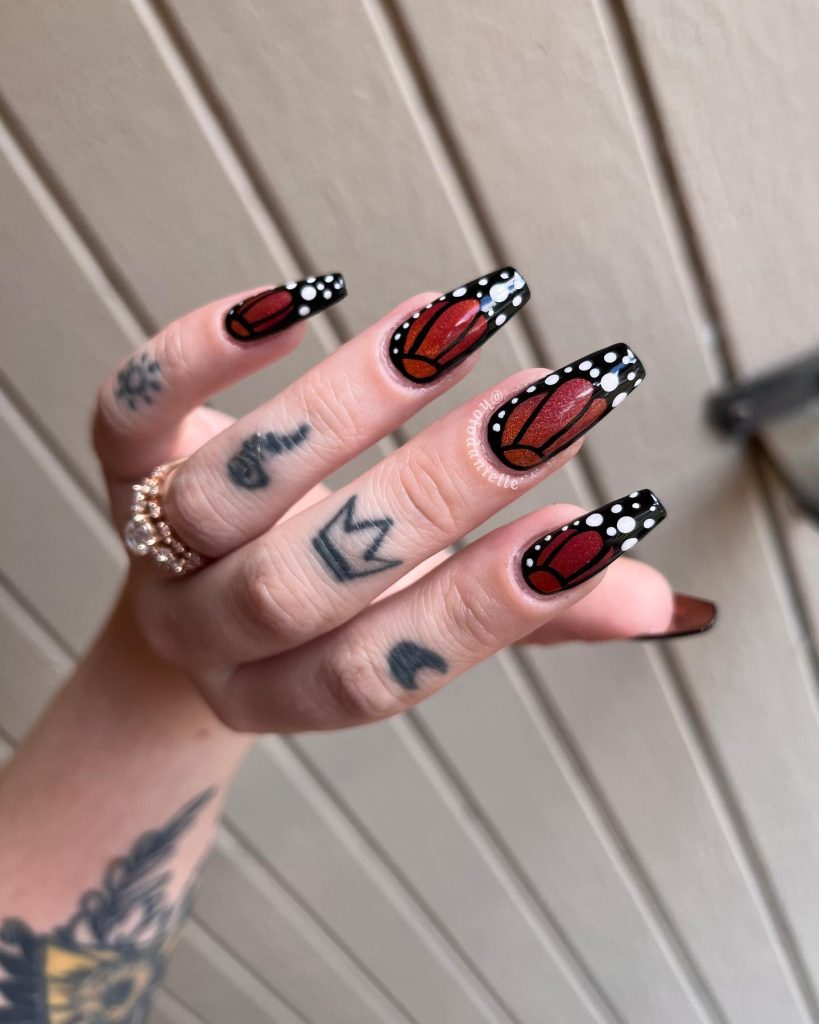 With spring comes the fluttering butterflies and their gorgeous wings. These nails perfectly imitate the wings of a monarch butterfly – the harbinger of spring. Moreover, it is easy to achieve this look with some practice!
18. Flower Power!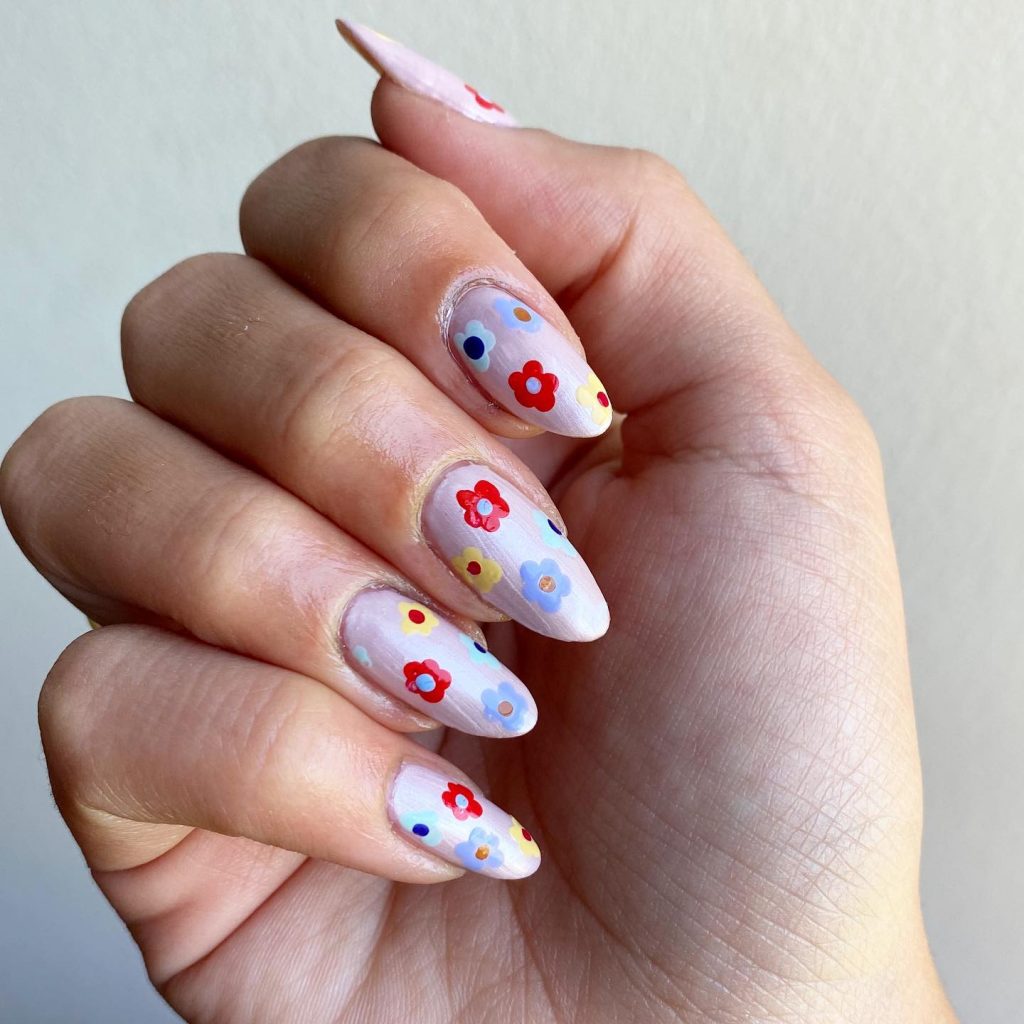 These adorable flower nails can be created using a dotting tool on a light lavender base. Use a variety of colors for the flowers, and don't forget to seal them with a glossy top coat!
19. Beach Party!
Inspired by the great blue sea, the easter nail colors on this manicure feature the waves of the sea breaking on a summer beach! This art is easy to create yet classy and one of my favorites!
20. Lavender Magic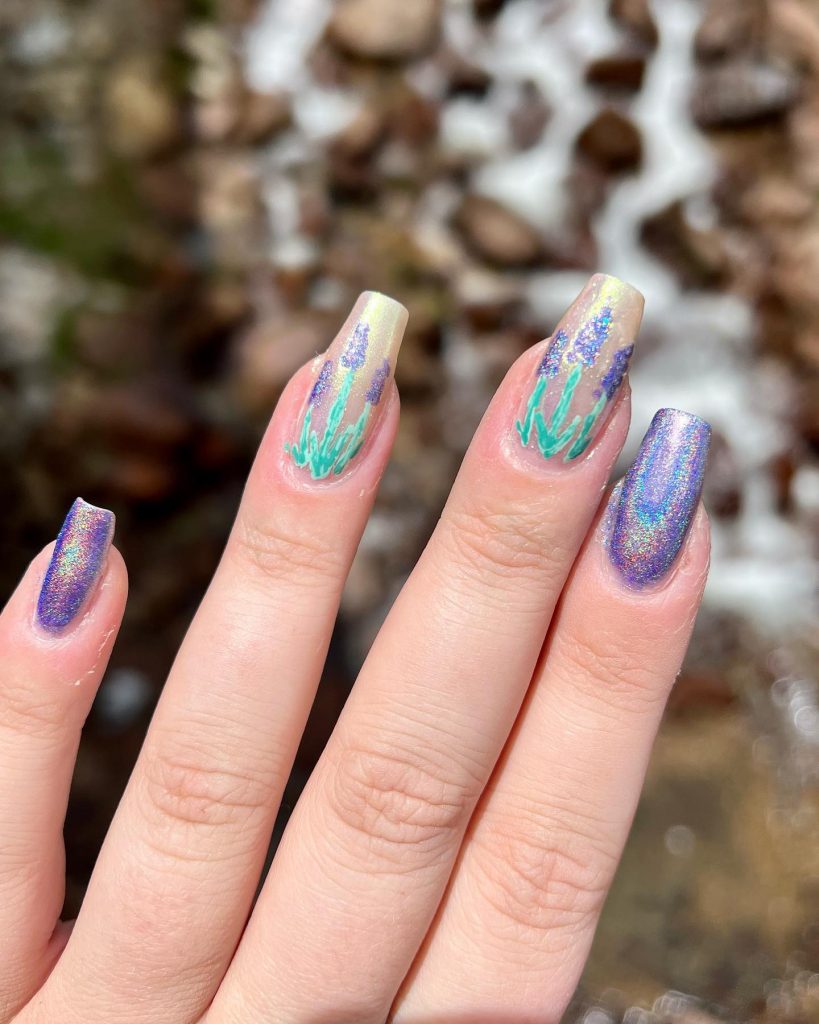 Create this magnetic easter nail art with holographic nail powder. The balance of holographic nails and lavender motifs makes this manicure perfect for any occasion!
Post You May Like: 41 Cute Thanksgiving Nail Art Designs for 2023
21. Mushrooms for Lunch!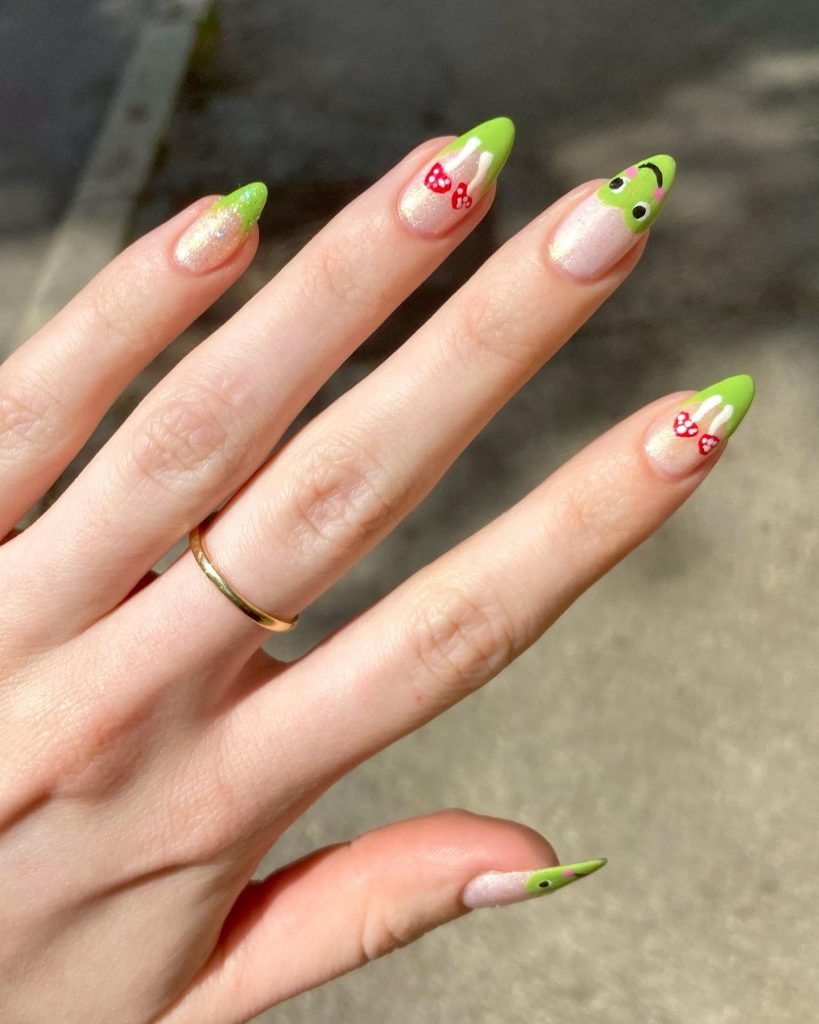 It looks like something you'd paint on an easter egg, doesn't it? The bright tips painted with green nail polish and the upside-down mushrooms pack all the cuteness and festivities in one manicure!
22. Minty Spell!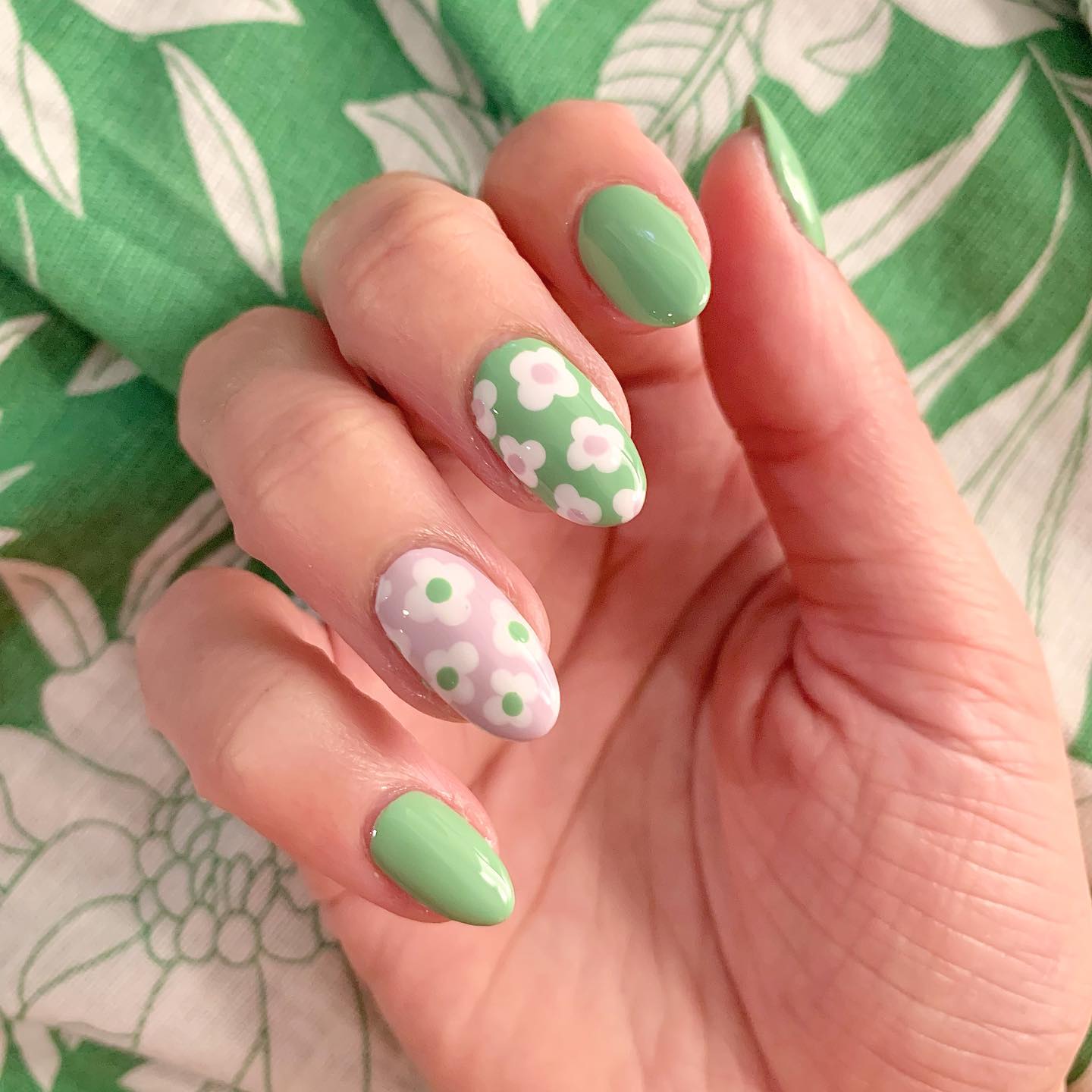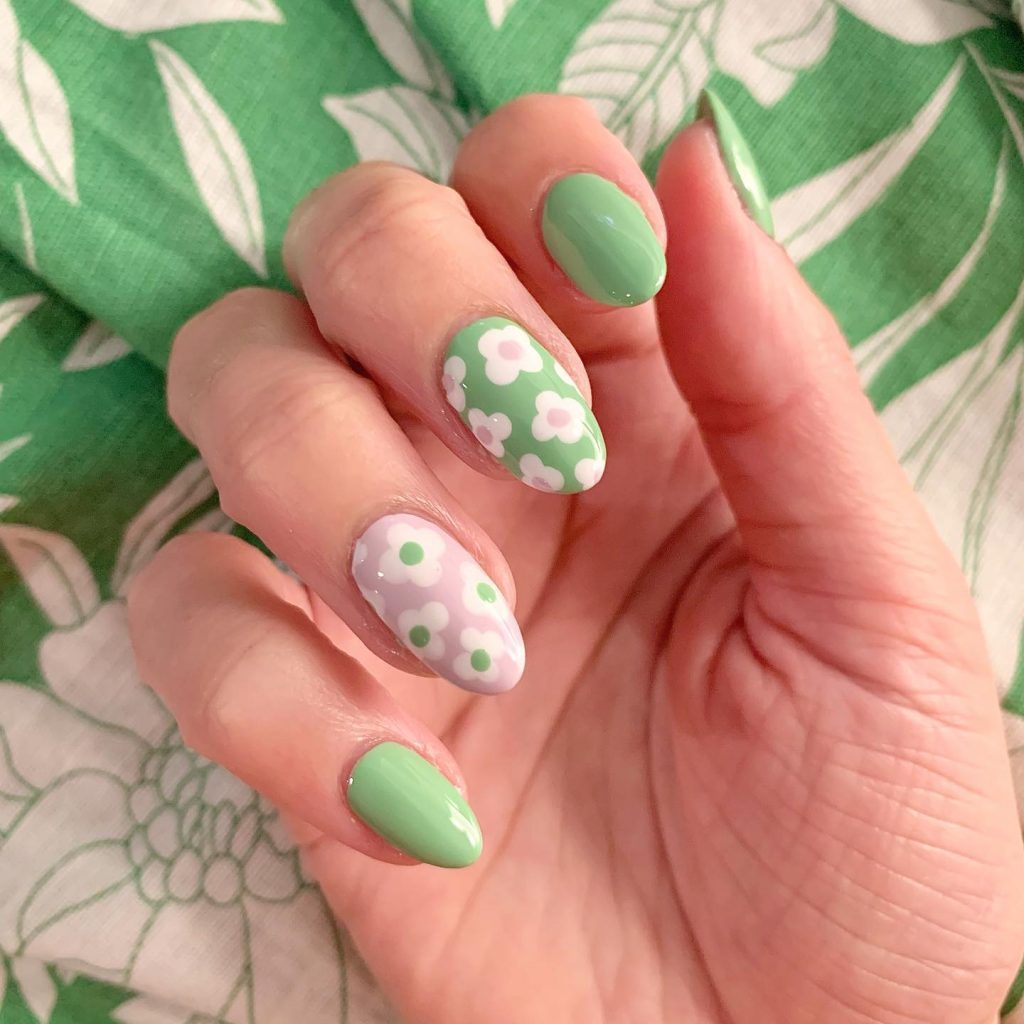 The combination of mint and light lavender has a classic and aesthetic touch to this nail art! The cottage core vibes of this nail have my mind wrapped around it. Pair it with a sundress, and you're good to go!
23. Simplistic Hearts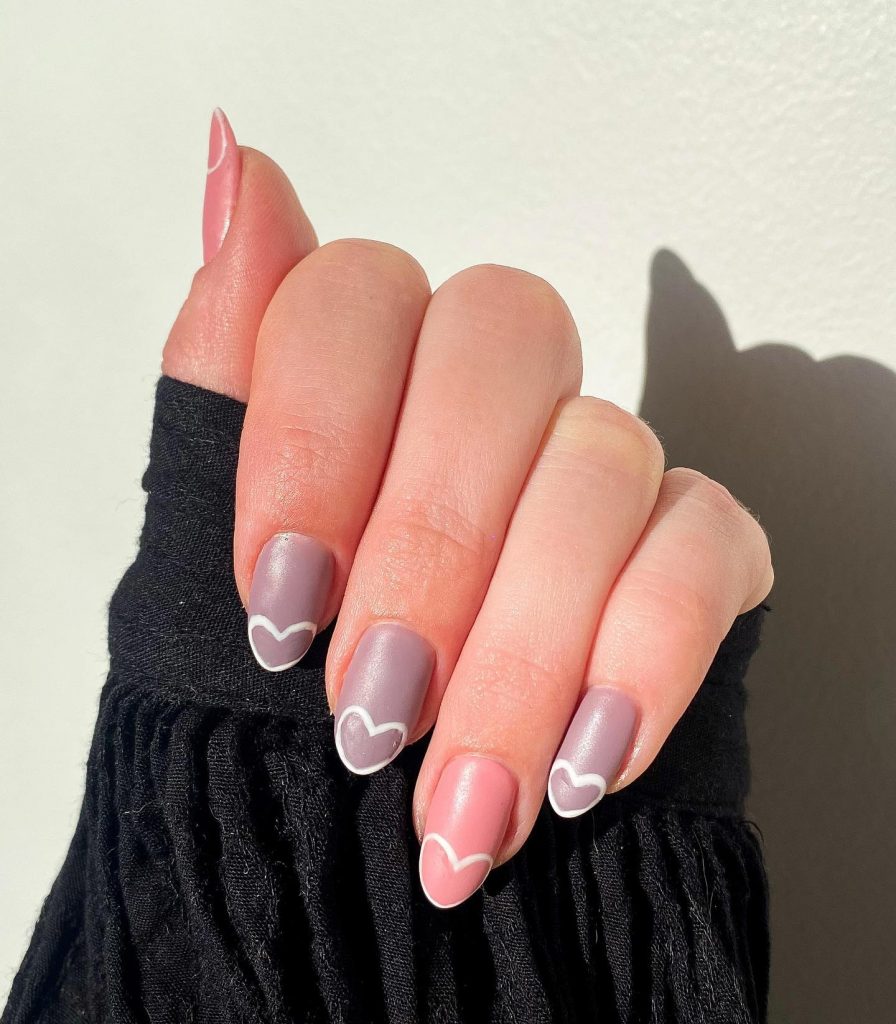 This Easter nail art proves that beauty is in simplicity. The matte yet luminous finish paired with the cutesy hearts can brighten up a dull day! You can also save this nail art for Mother's Day.
24. Sunset Sky
The nostalgic feeling of looking at a setting sun is pictured in this Easter nail art. The warm colors, pretty clouds, and the glossy top coat is an amalgamation of everything pretty!
25. Blues and Pinks!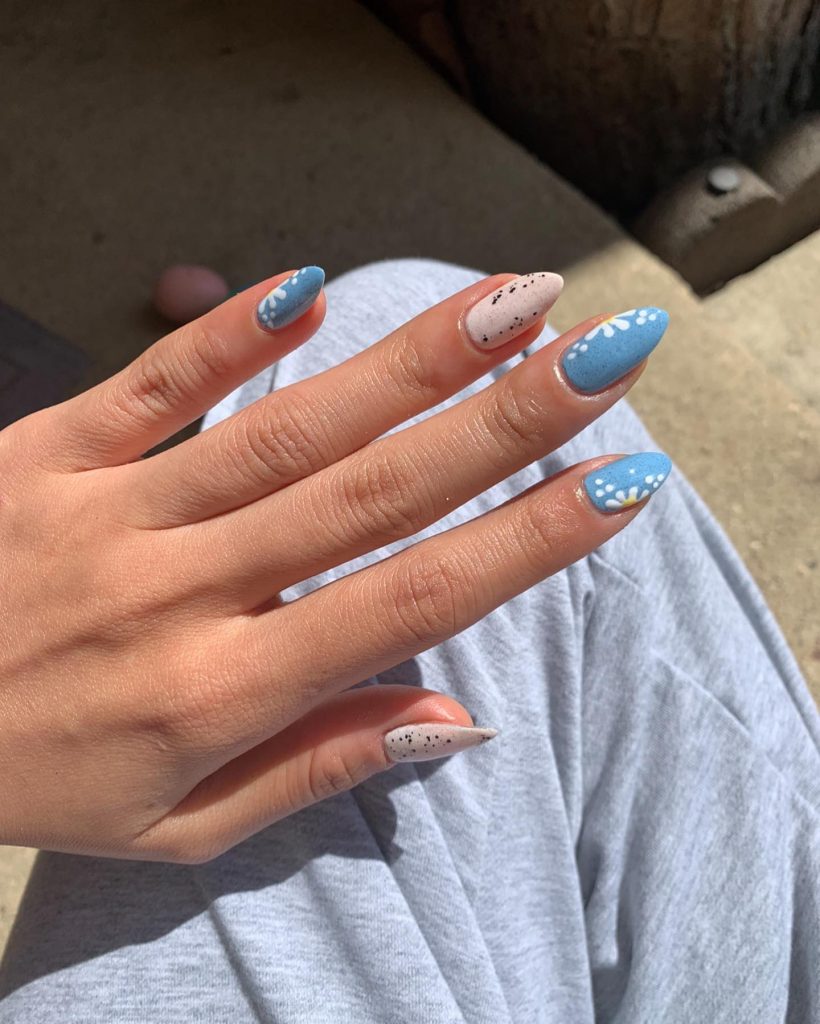 This easter nail art is all about artsy designs and a cool vibe. If you like abstract motifs, this one is for you! Create it easily at home with blue nail polish and a matte top coat.
26. Sparkle Dust!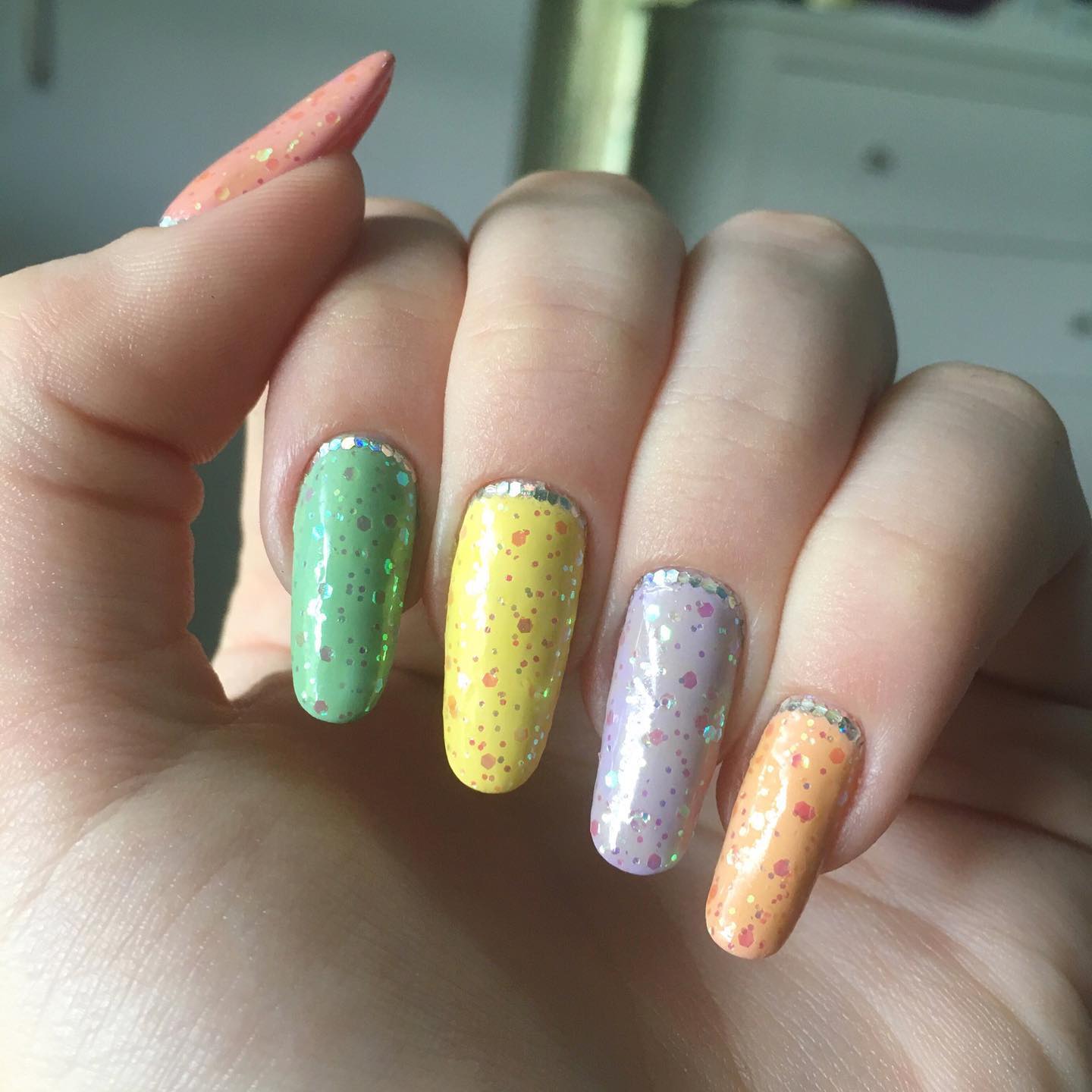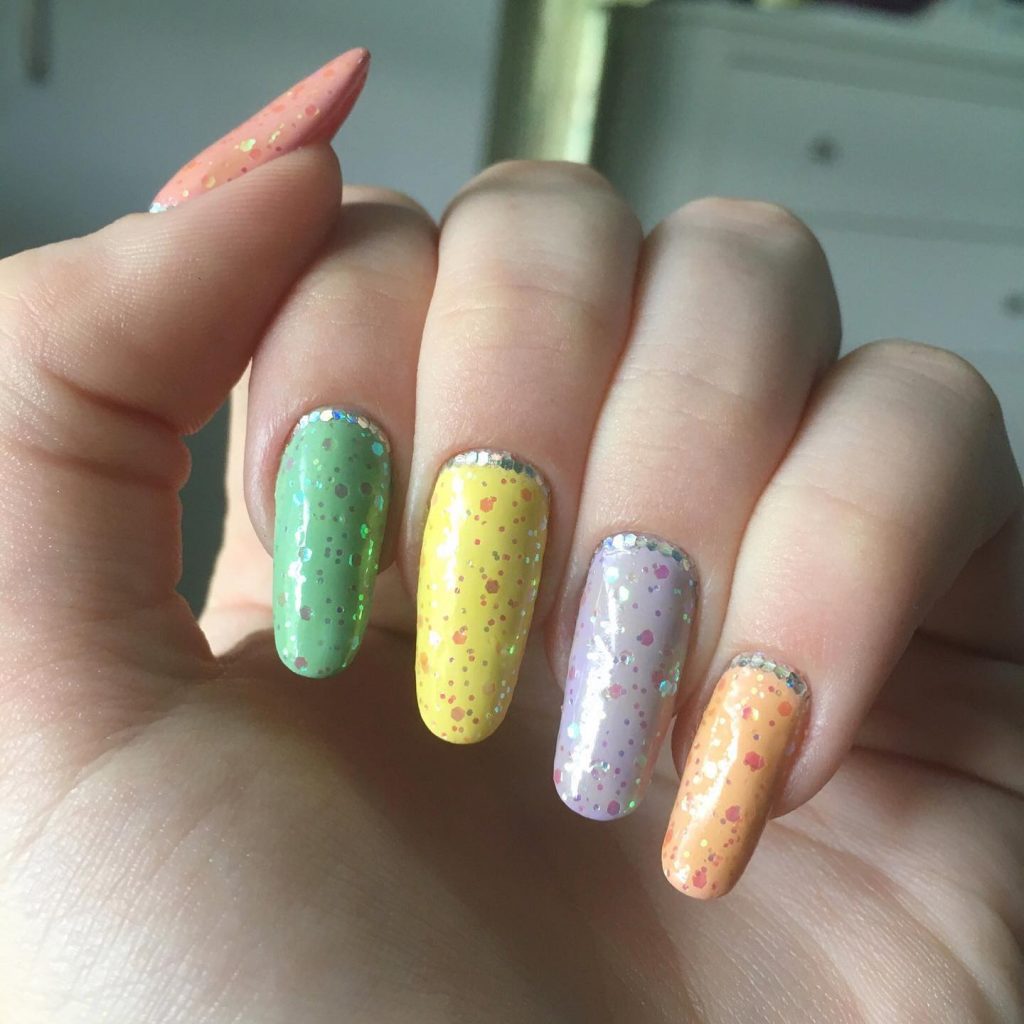 This easter nail art reminds us of tasty fruity ice cream swirls with added sprinkles! The bright colors bring a very festive vibe, and the sparkles add just a feather to the hat!
27. Pretty in Pink!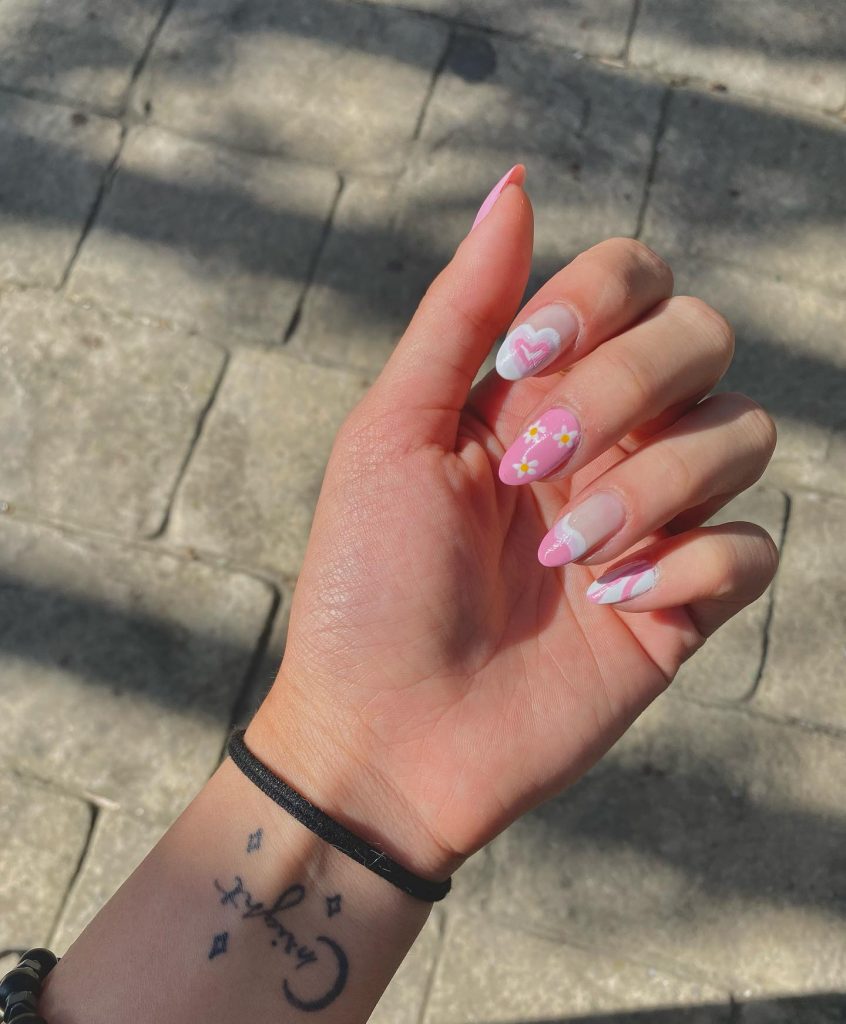 The delicate baby pink nail color combined with hearts and flowers is your perfect easter nail art for a romantic date with the one! Pair it with a cute pink top, and you are all set for a romantic brunch! 
28. Pastel Perfect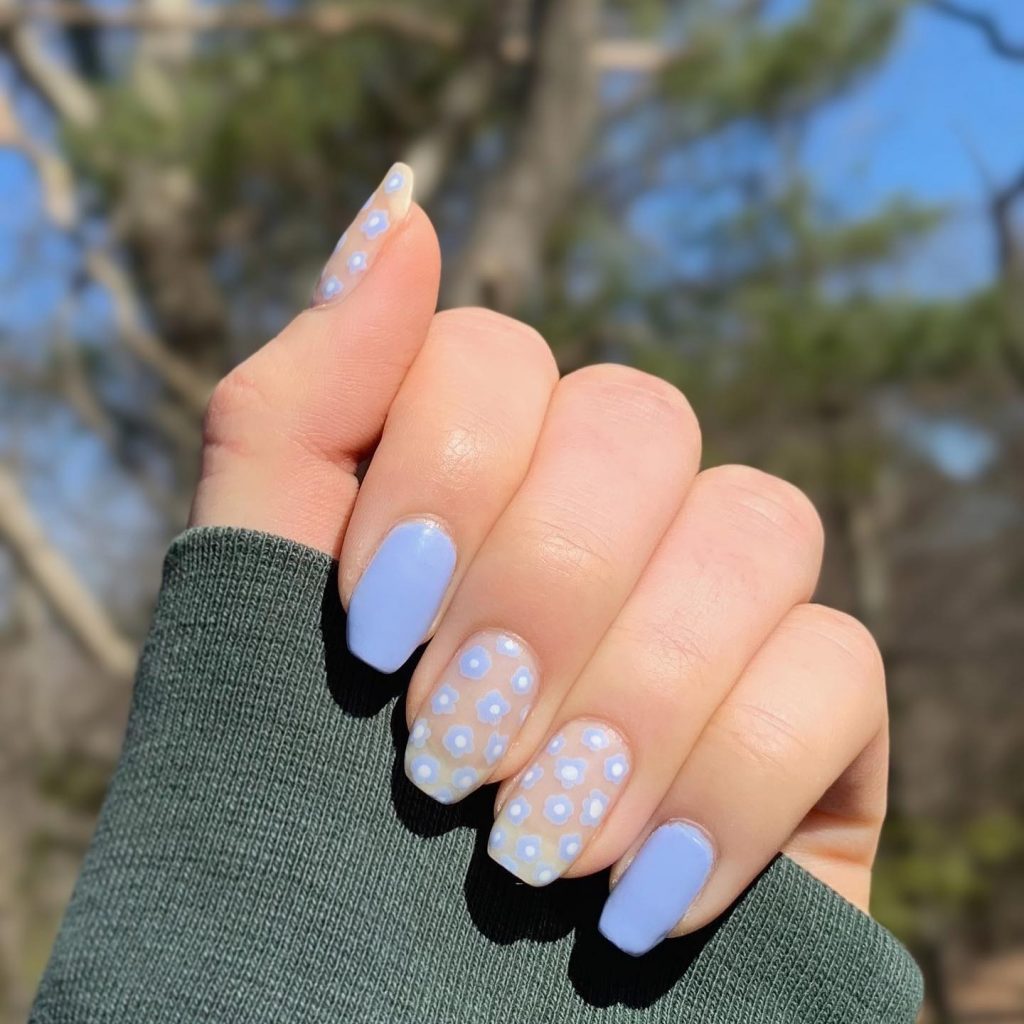 You can never go wrong with pastels! This simple yet attractive design looks like something you would like on an Easter egg! It's cute, trendy, and subtle. Go for it!
29. Dainty Daisies!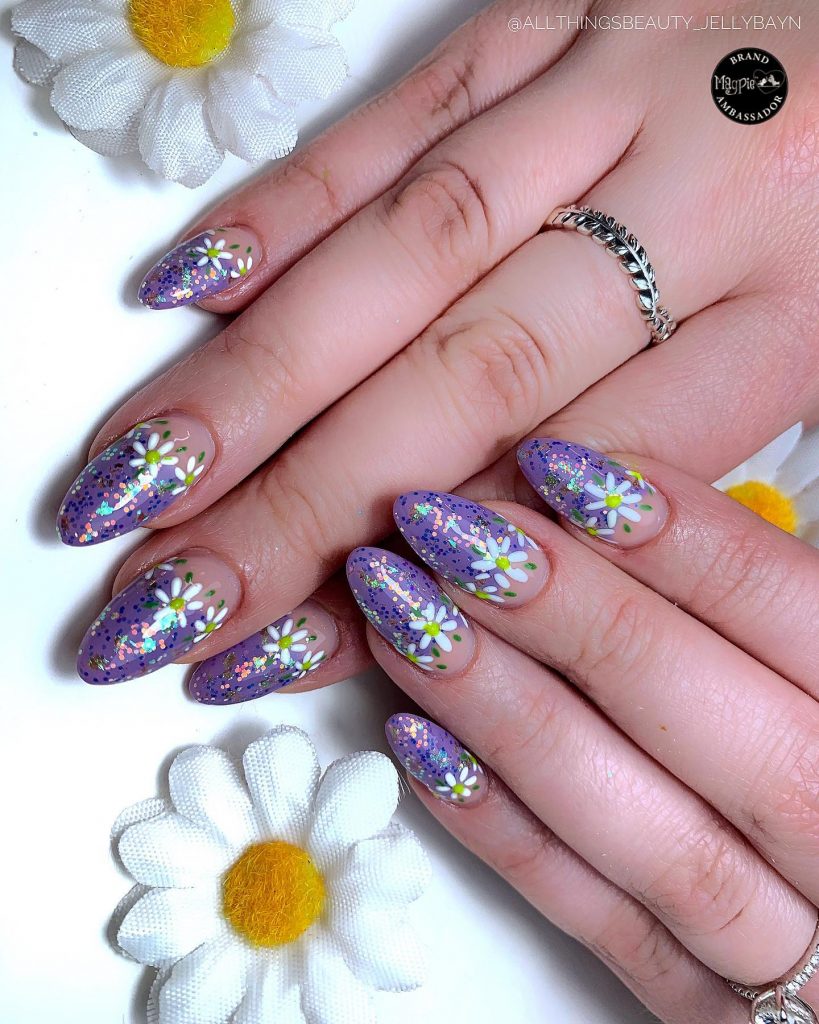 Delicate Daisies on a background of glittery purple. Who says you have to stick to pastels? It's the perfect 'Spring Easter Nails!' So grab a fine-tip brush and get painting!
30. Easter of the Millenials!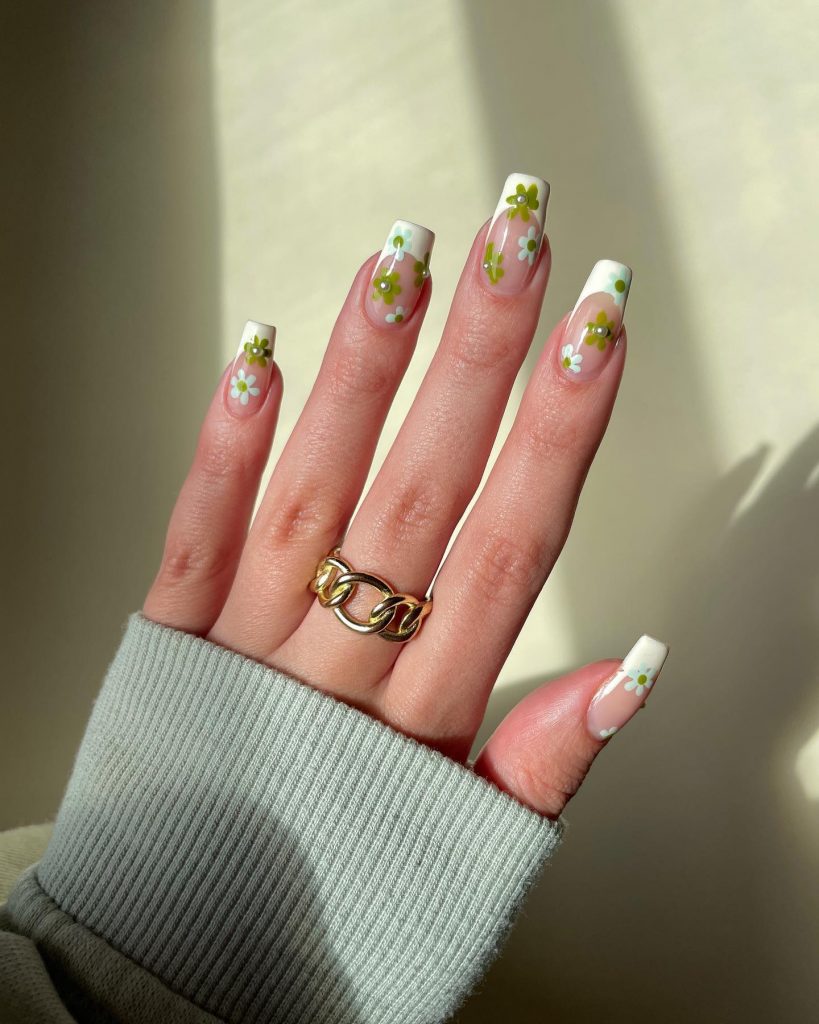 I know millennials would do anything to twist a classic French tip! Good news, I have your french tip combined with imaginary yet pretty green flowers. Get your claws Easter-ready with these cute ones!
Post You May Like: 30 Beautiful Pink Nail Art Designs for 2023
31. Summer Blues!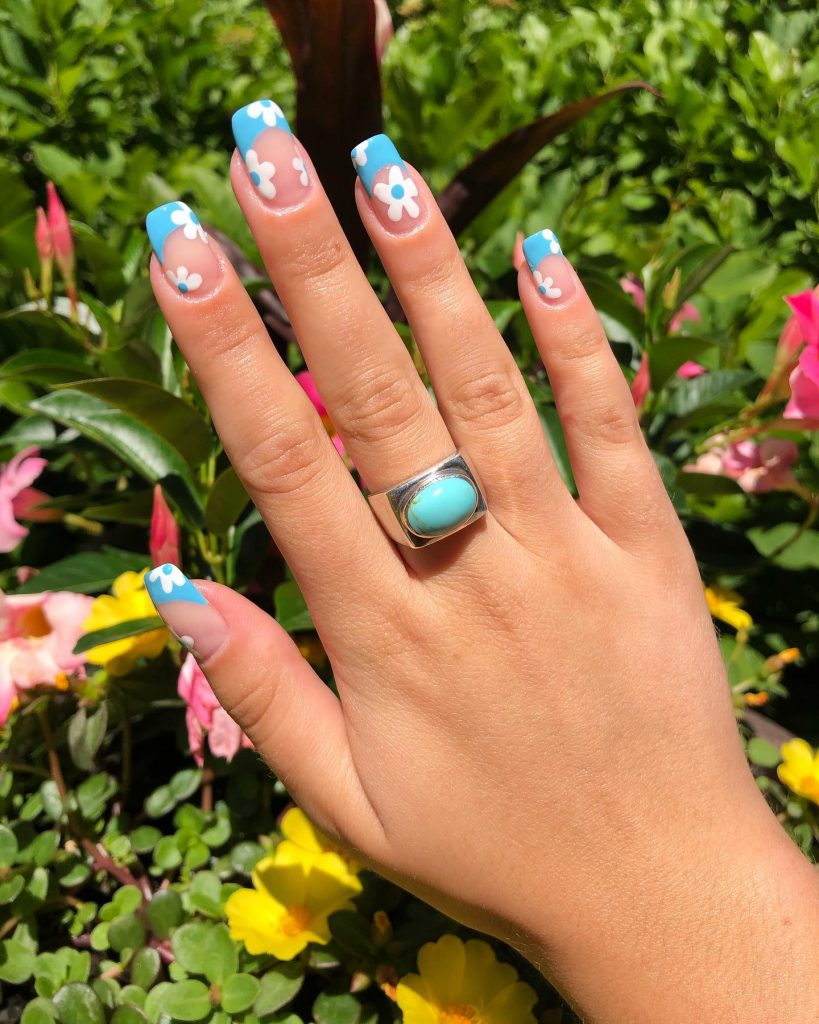 This easter nail art closely resembles the previous design but with a few alterations. The tips and flowers are blue and white, while the base is still kept nude. Either way, you see how pretty it is!
32. Pinata Party!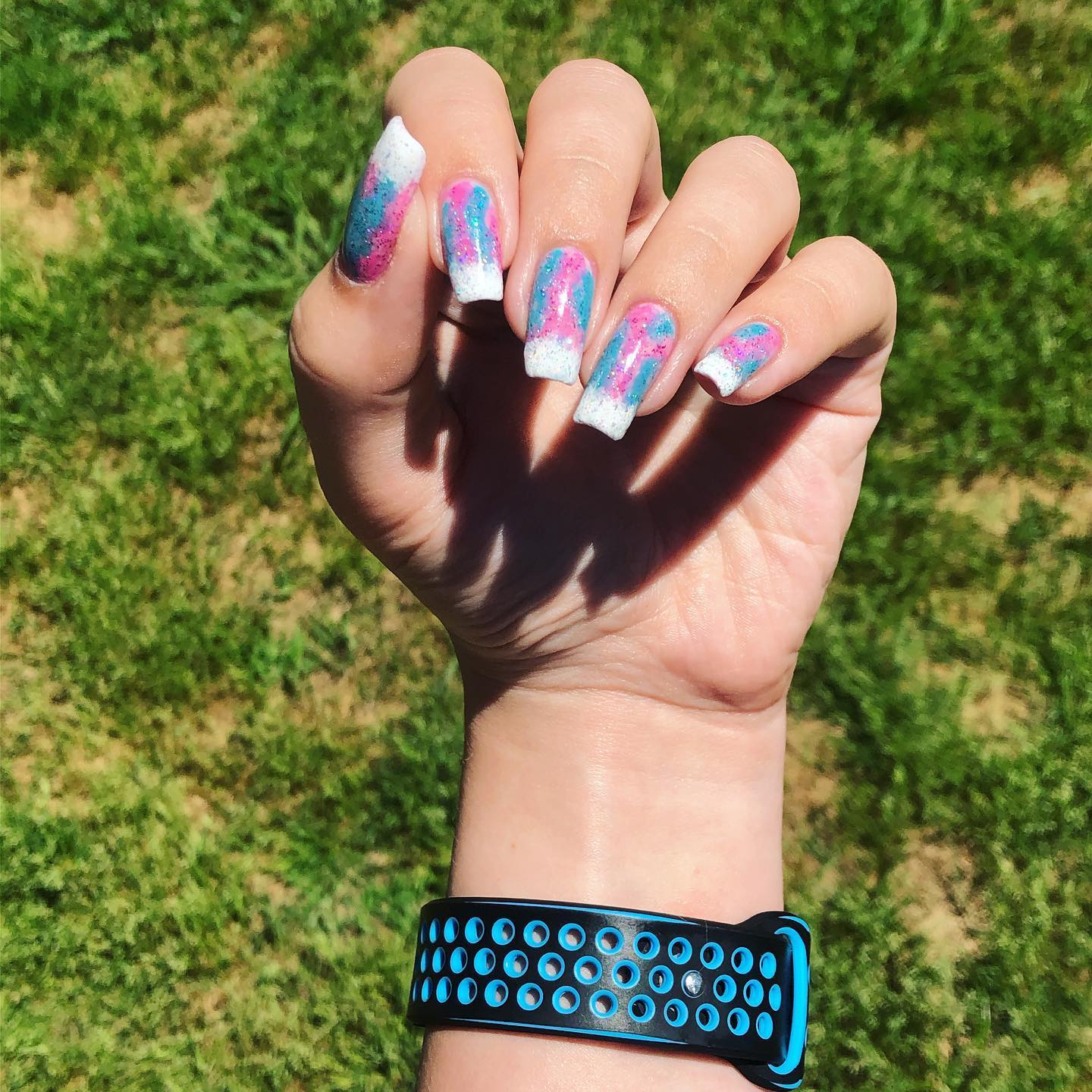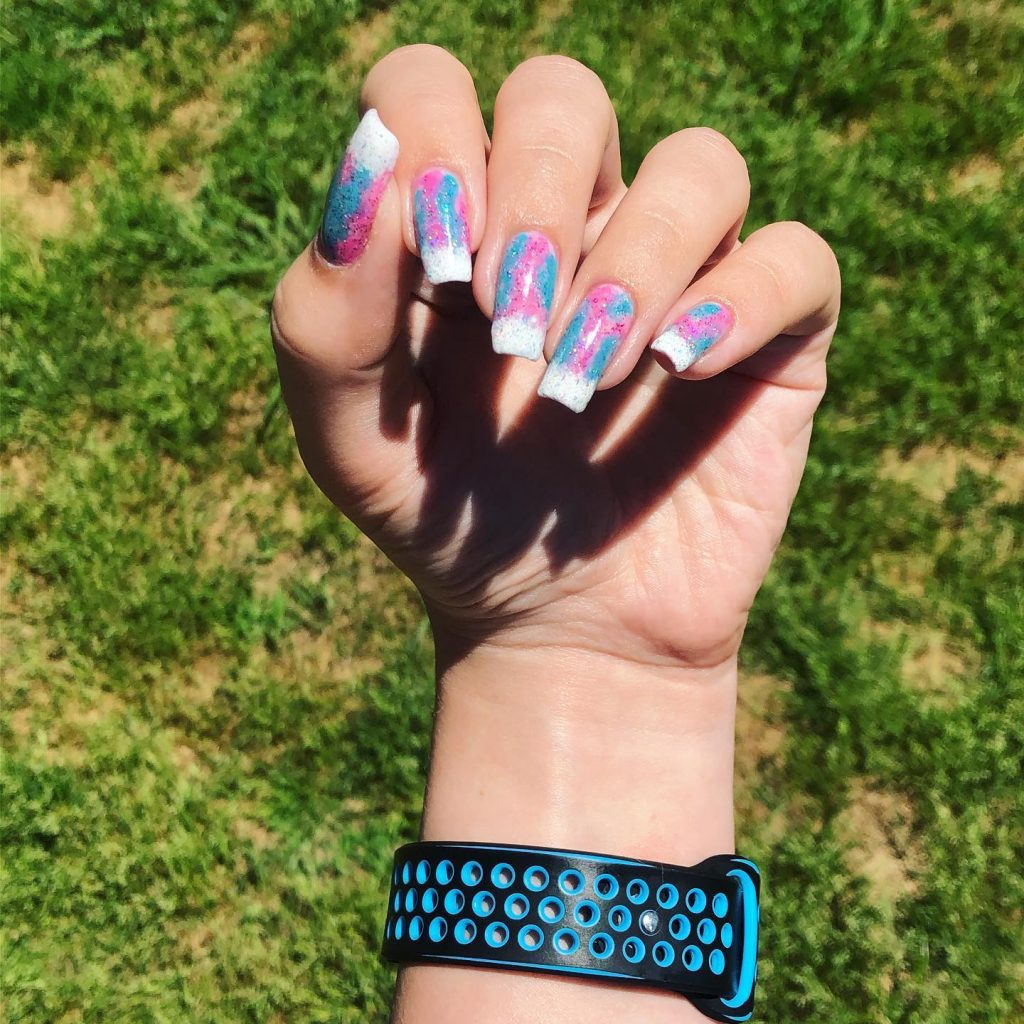 I will lie if I say these nails do not resemble a pinata filled with candies! The bright pink, blue, and white create a lively combination, further enhanced by the interesting textures and designs. Your nails don't have to be perfect to be pretty!
33. Sunshine and Raviolis!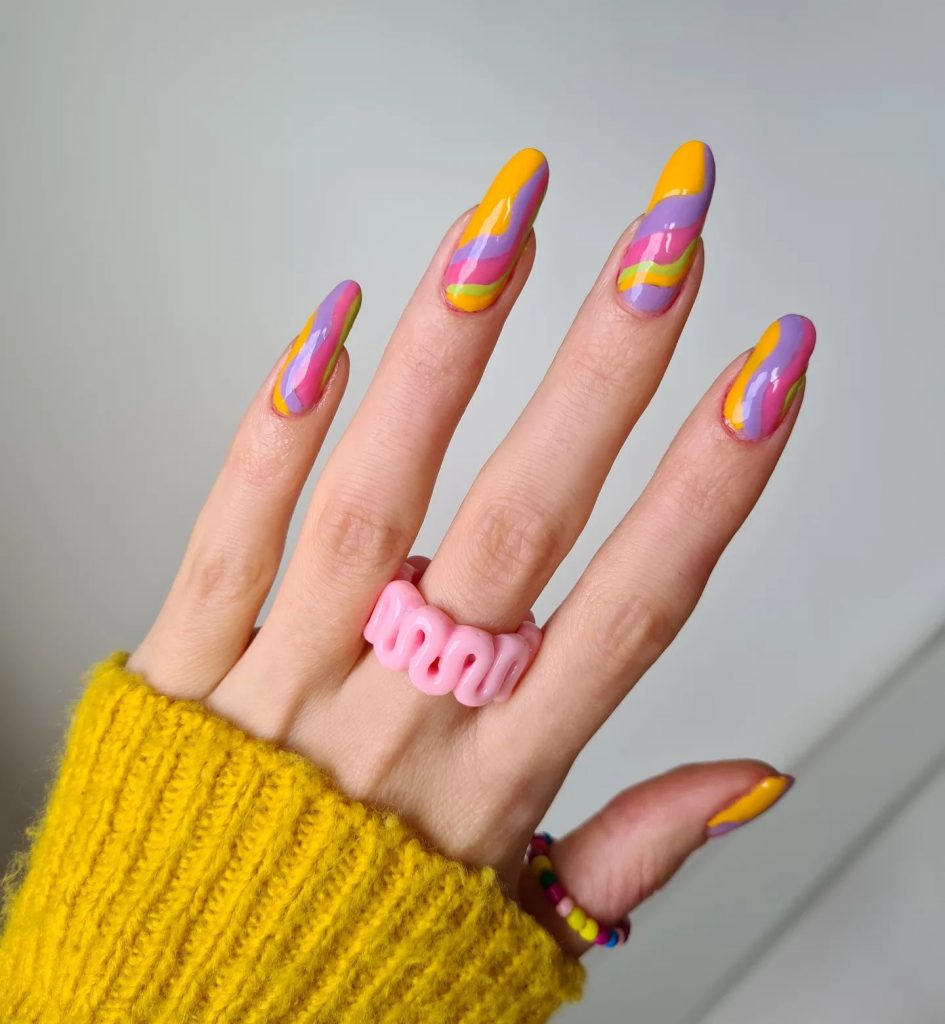 I get it. You are the party's life, and nothing about you is dull or tedious! This Easter nail art is perfect for your larger-than-life personality! All swirly and vibrant, this manicure has nothing neutral about it!
34. Someone Said Easter?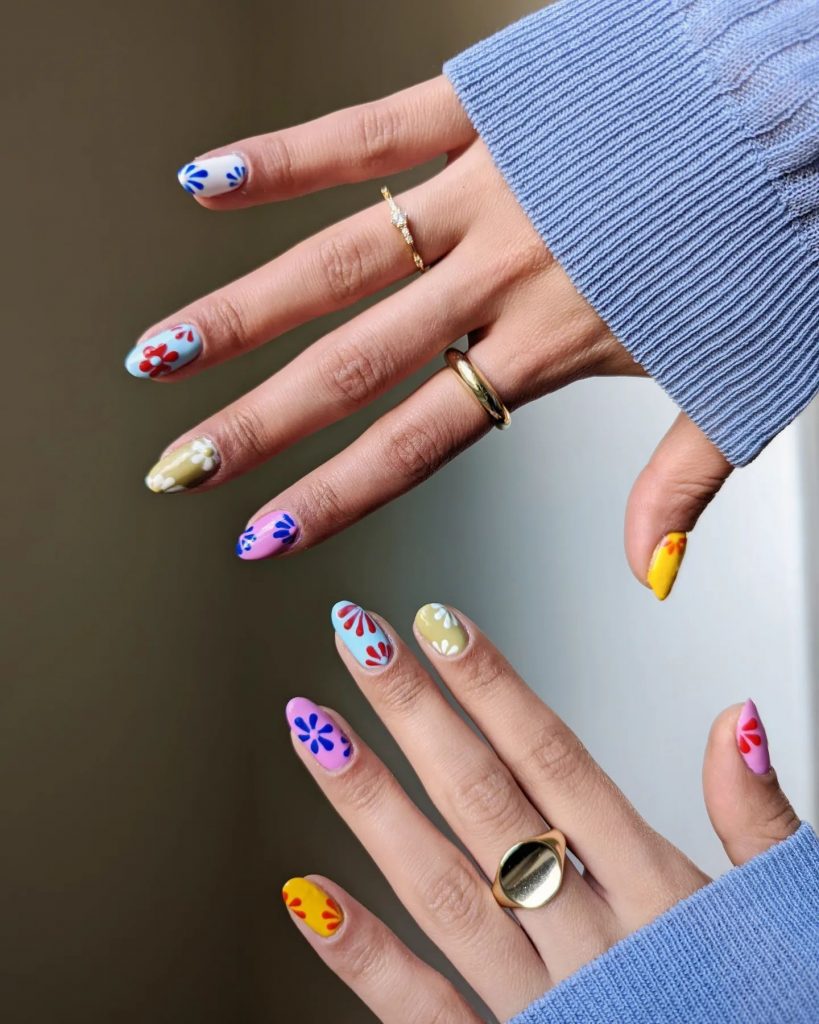 Don't be surprised if someone picks up your nails, mistaking them for easter eggs! This nail art for Easter requires some skill for proper execution if you want to do it at home. Nevertheless, it would be a better choice to visit your manicure bestie!
35. Rugged Hearts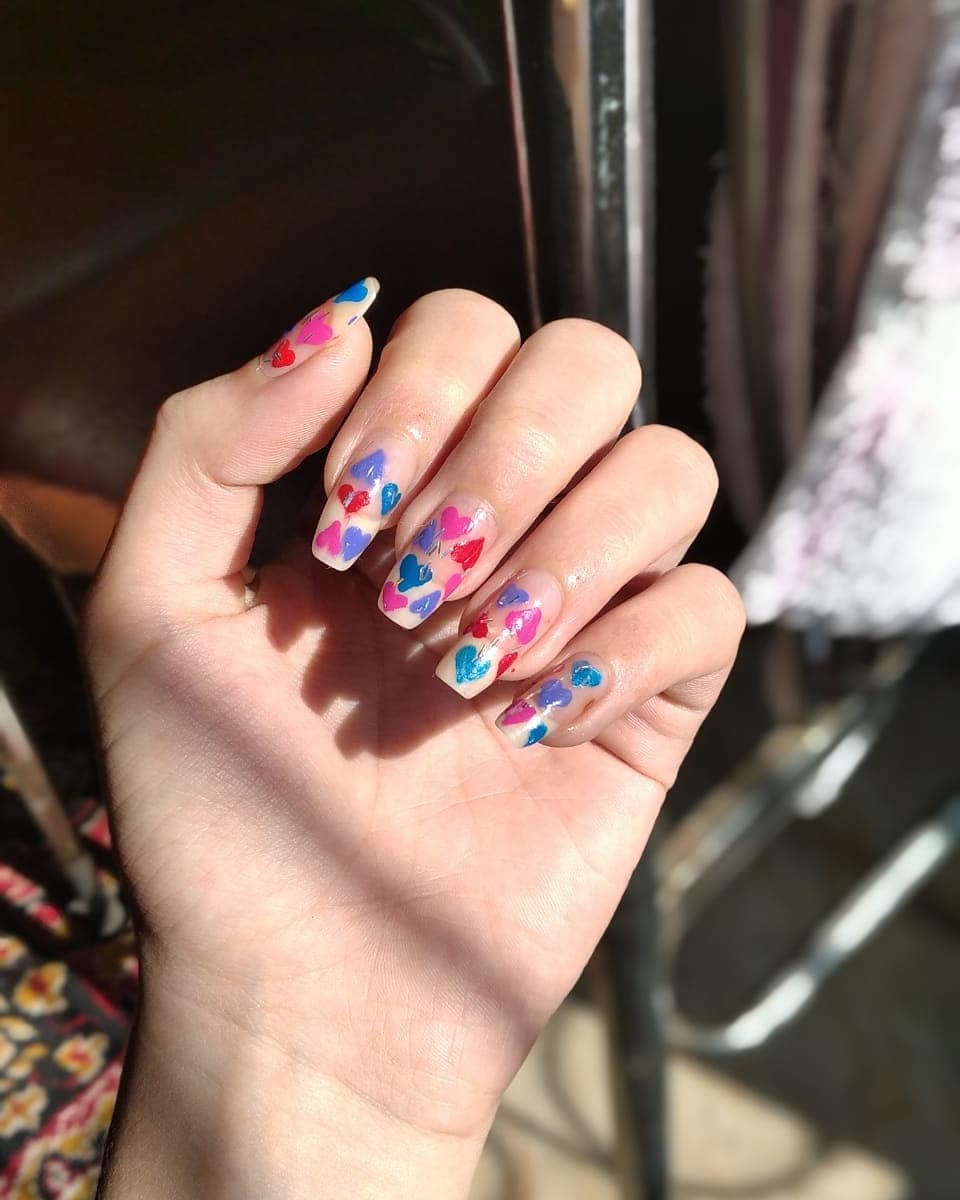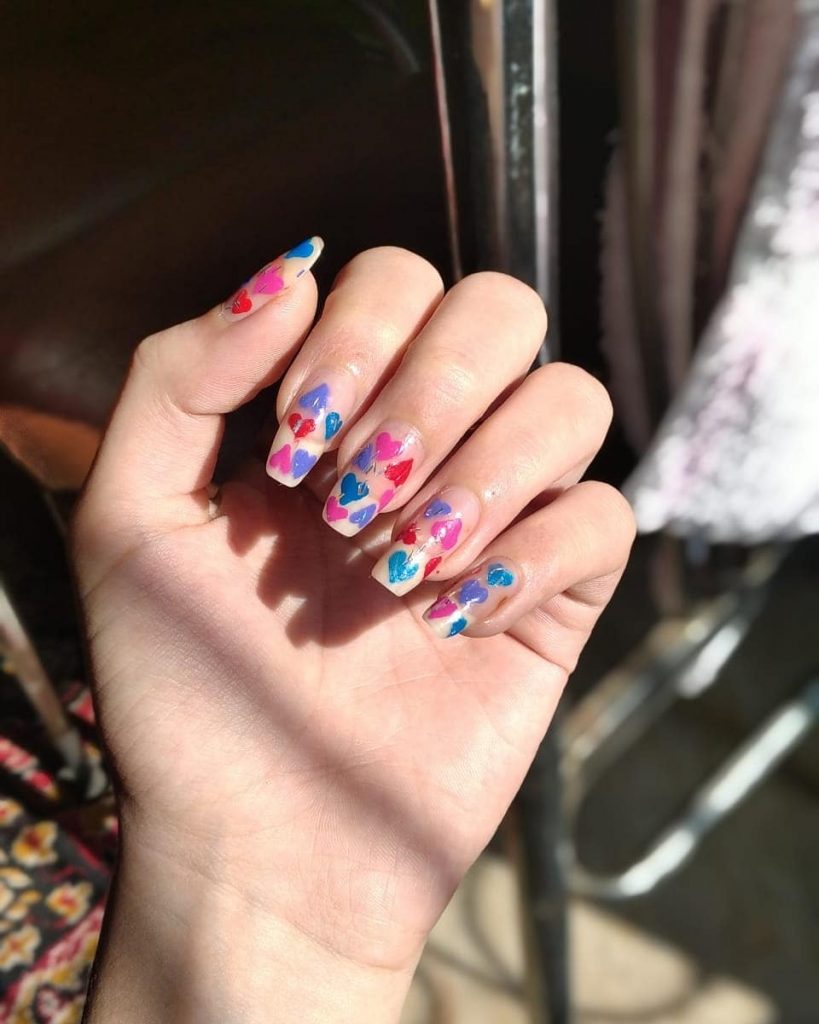 I don't like a heart manicure – said no one ever! These unique and textured hearts look like they have a story to tell. Have a bunch of colors lying around? Try this one out!
36. Easter of Pride
Rainbows come after a storm, and flowers are a bonus in this Easter nail art! If you feel the flowers are too much, you can settle with the rainbow tips. Either way, it's all your heart's desire!
37. Daisies Everywhere!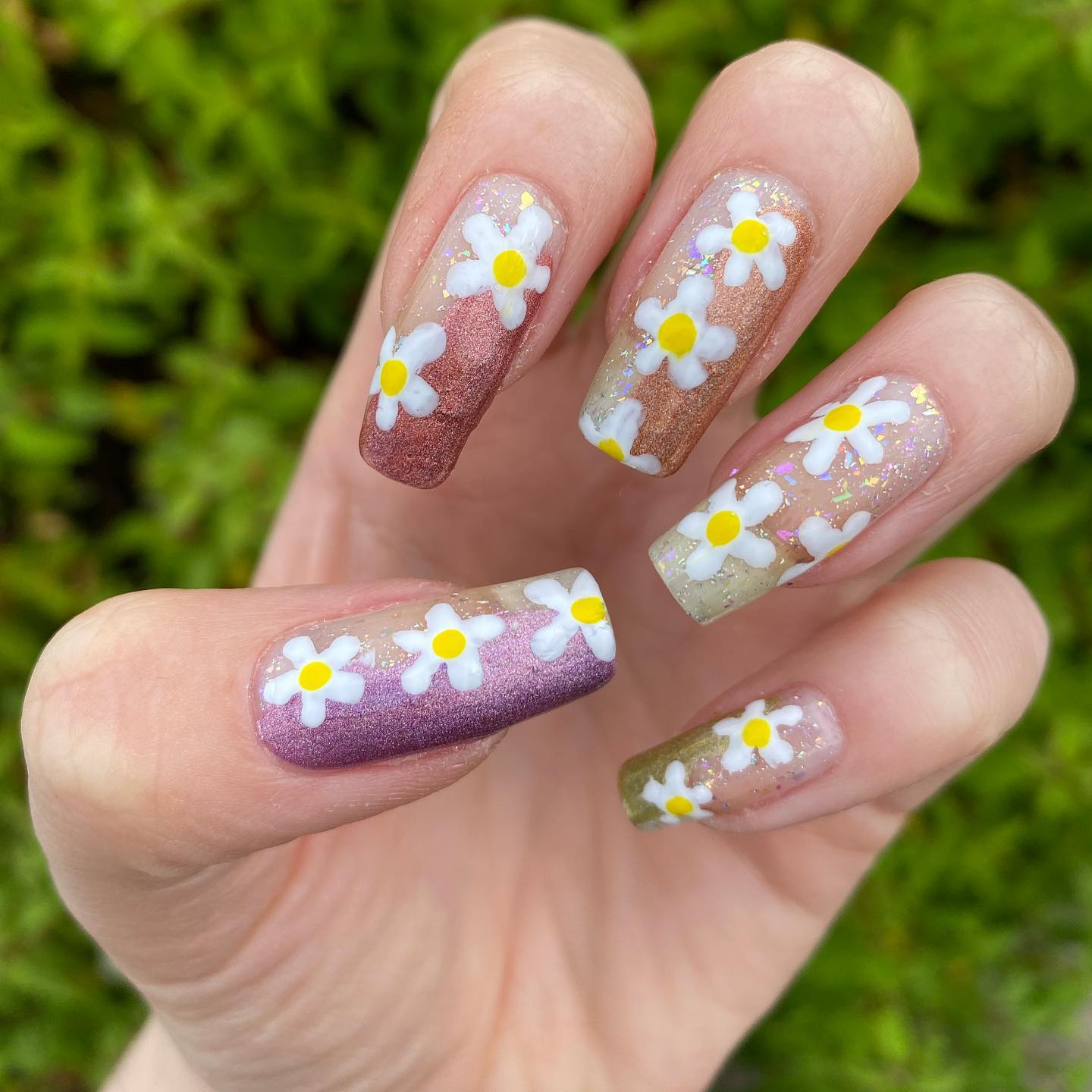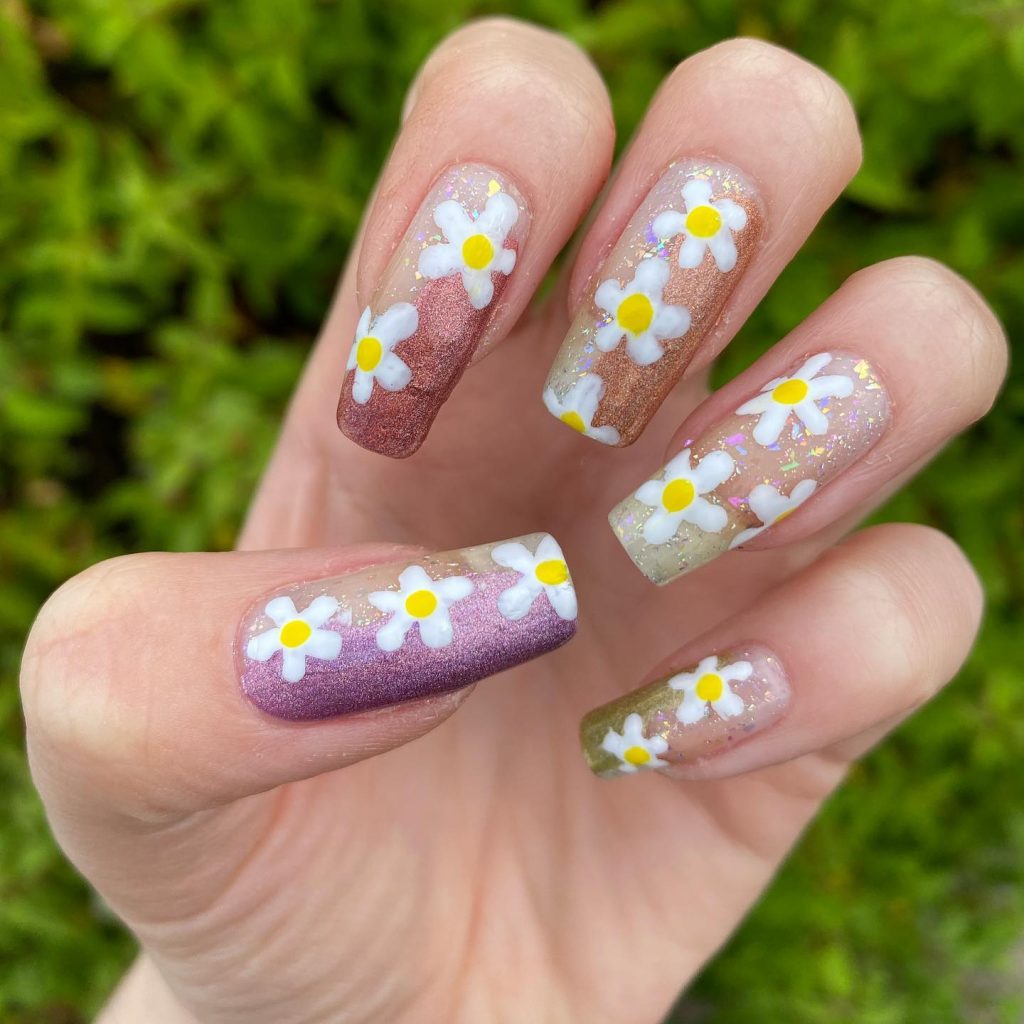 If glitters and flowers are your things, achieve this Easter nail art with some basic tools like a fine-tip brush, a dotting tool, and some sparkly nail polishes. Seal with a matte or glossy top coat, and there you go! Ready for egg hunting!
38. Eggs Or Polka Dots? Well, Both!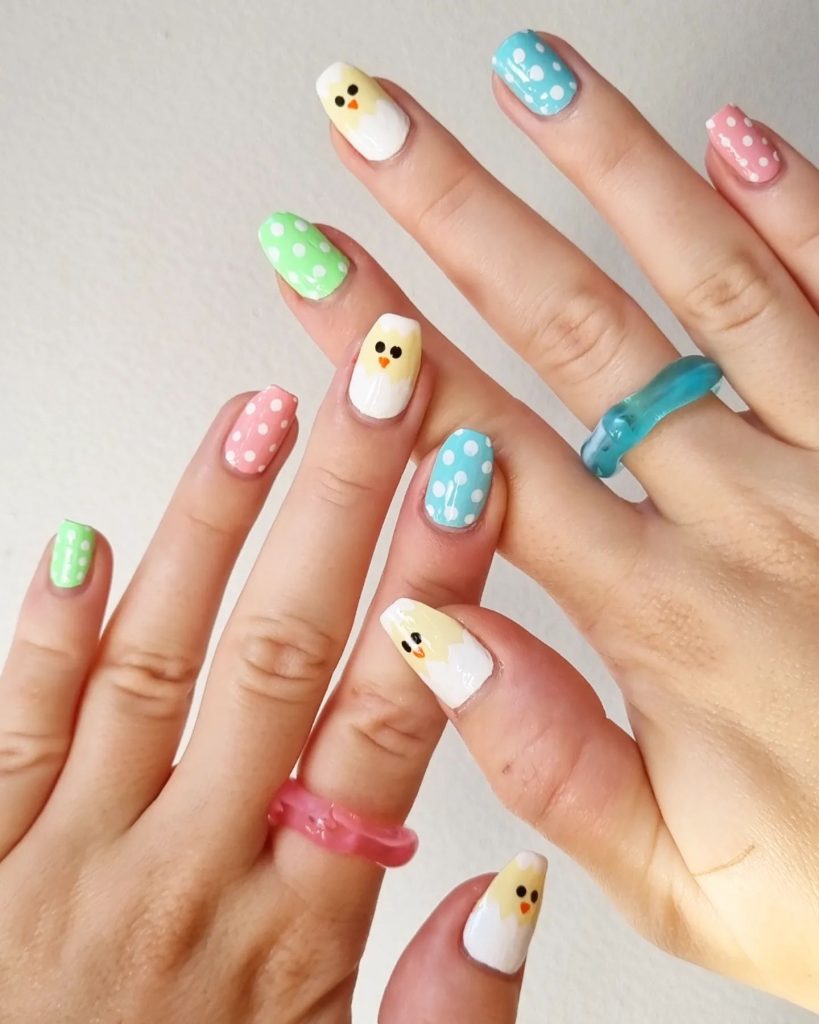 If you wear neutral colors all year, this is the time to bring out your fun side! Hatched eggs and cute polka dots in pastel colors, what's not to love? Wear a matching dress and be the winner of the Easter Hunt! 
Wrapping up:
Easter is festive, and you design easter eggs and bunnies to celebrate it. But if you are a true nail art enthusiast, your nails are the most extraordinary canvas for you to show your art and celebrate Easter more enthusiastically.
I'm sure you have picked your design for Easter from my best designs curated for nail enthusiasts just like you! Although most of these can be achieved at home, a nail artist can bring out the best in your nails! Why wait? Start preparing for easter nails right away!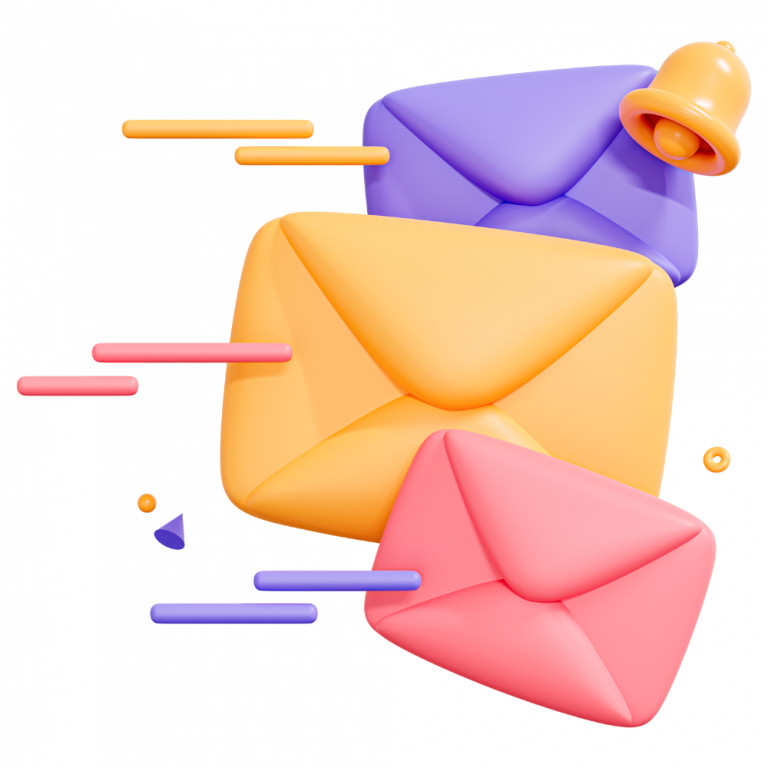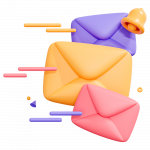 Read Related: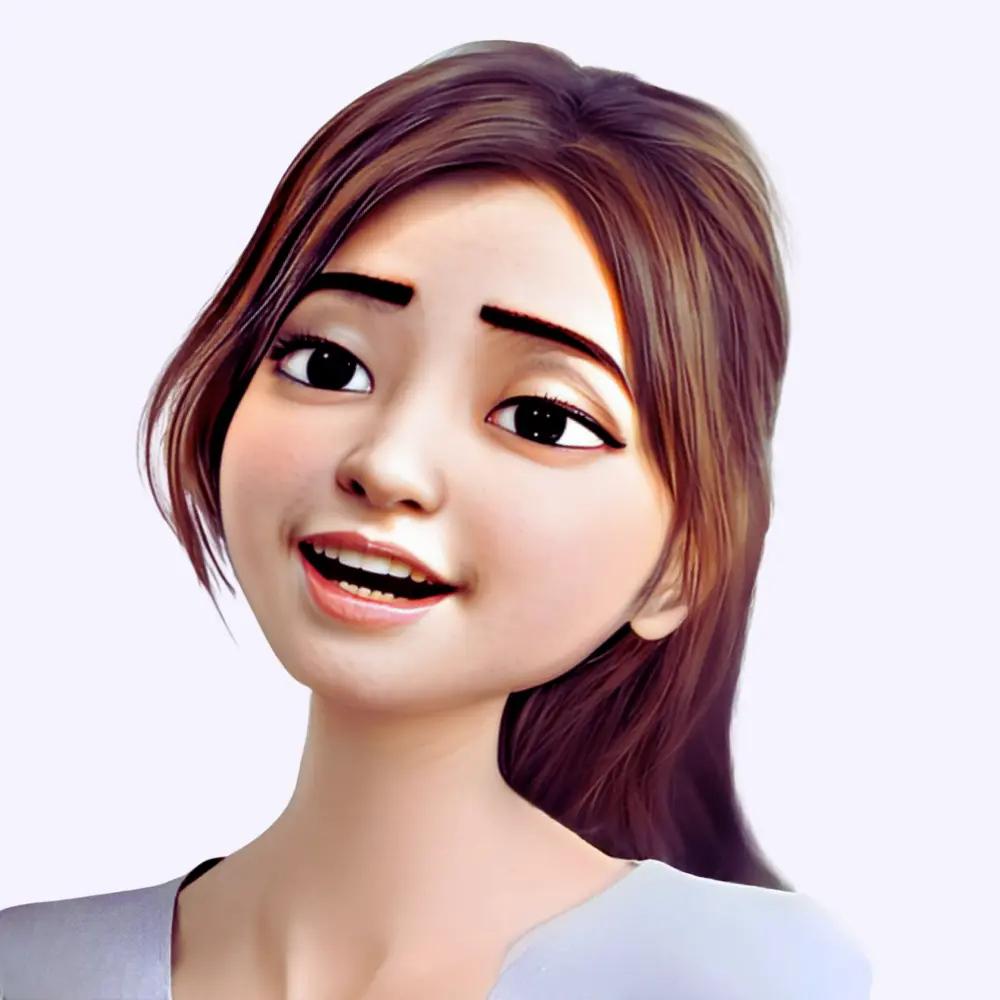 Hey there! I'm Raizy, a makeup, beauty, and manicure enthusiast. My passion for nail art and manicures knows no bounds; it's something I can't quite put into words. Every day, my goal is to dive into the world of manicures and nail art, and I'm thrilled to share my thoughts and expertise with all of you.