51 Beautiful Wedding Nail Art Designs for Brides in 2023
I know you are tired of searching for wedding nails on Pinterest. Put an end to all your yearnings for wedding nail inspiration and confusion! I have a surprise gift for you – I have curated the most lovely wedding nail art designs for brides in 2023.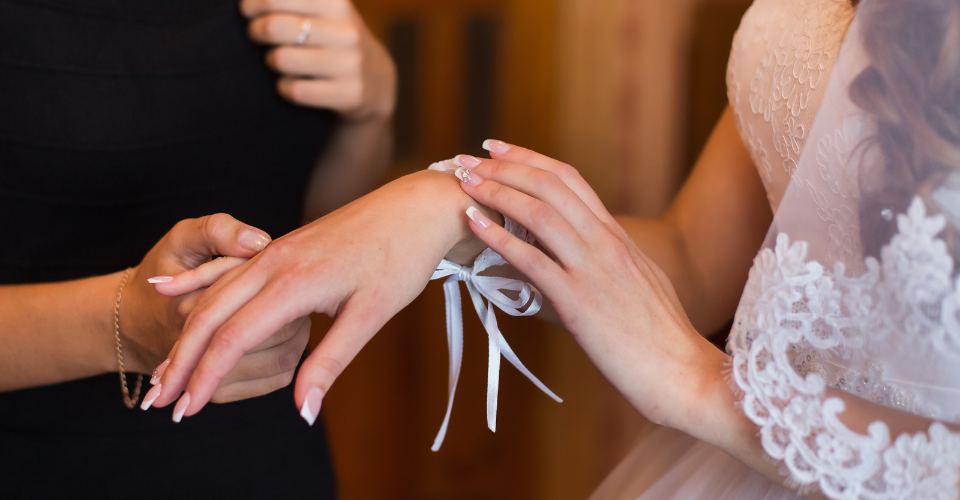 After all the cute dates, endless traveling, and finding a part of you in them, the big day triumphantly arrives with pomp and show. As you walk down the aisle with the immaculate white gown and bouquet to the altar, the next few hours are paradisiacal. You proclaim your vows, wedding bells ring, rings, and kisses are exchanged, and you start a new life of love!
The period of three months before the wedding is so crucial for the bride. To be plainly said, it is more important than the wedding day itself. The wedding vendor list grows bigger and bigger. It involves a photographer, cake baker, florist, hair spa, makeup artist, manicurist, lighting, and much more.
All of these are important, but the manicurist's role is indispensable. The hype given to wedding nail art is a wedding necessity. After all, bridal wedding nails are in the smallest details the whole ceremony's beauty lies.
So the next question is what type of nails can be ideal for the wedding bride. This question's answer comes from the derivation of equating gown type, wedding theme, and wedding destination. Once you confirm these three attributes, it is easy to zero in on the wedding nail art design.
But still, there might be some dilemmas regarding wedding nail ideas. Therefore, here are 51 trending nails for wedding brides in 2023 to ease the searching effort during this loveliest moment of life.
Each one of the wedding nail designs is a beauty in itself, a perfect wedding manicure for your big day. So delay not, scroll further, capture your favorite nail designs for weddings, and save them!
51 Beautiful Wedding Nail Art Design Ideas for Brides in 2023
The bridal nails ought to be incandescently lovely as your wedding attire. These wedding nails for brides can also be picked as wedding nail designs for bridesmaids.
1. The Golden Hour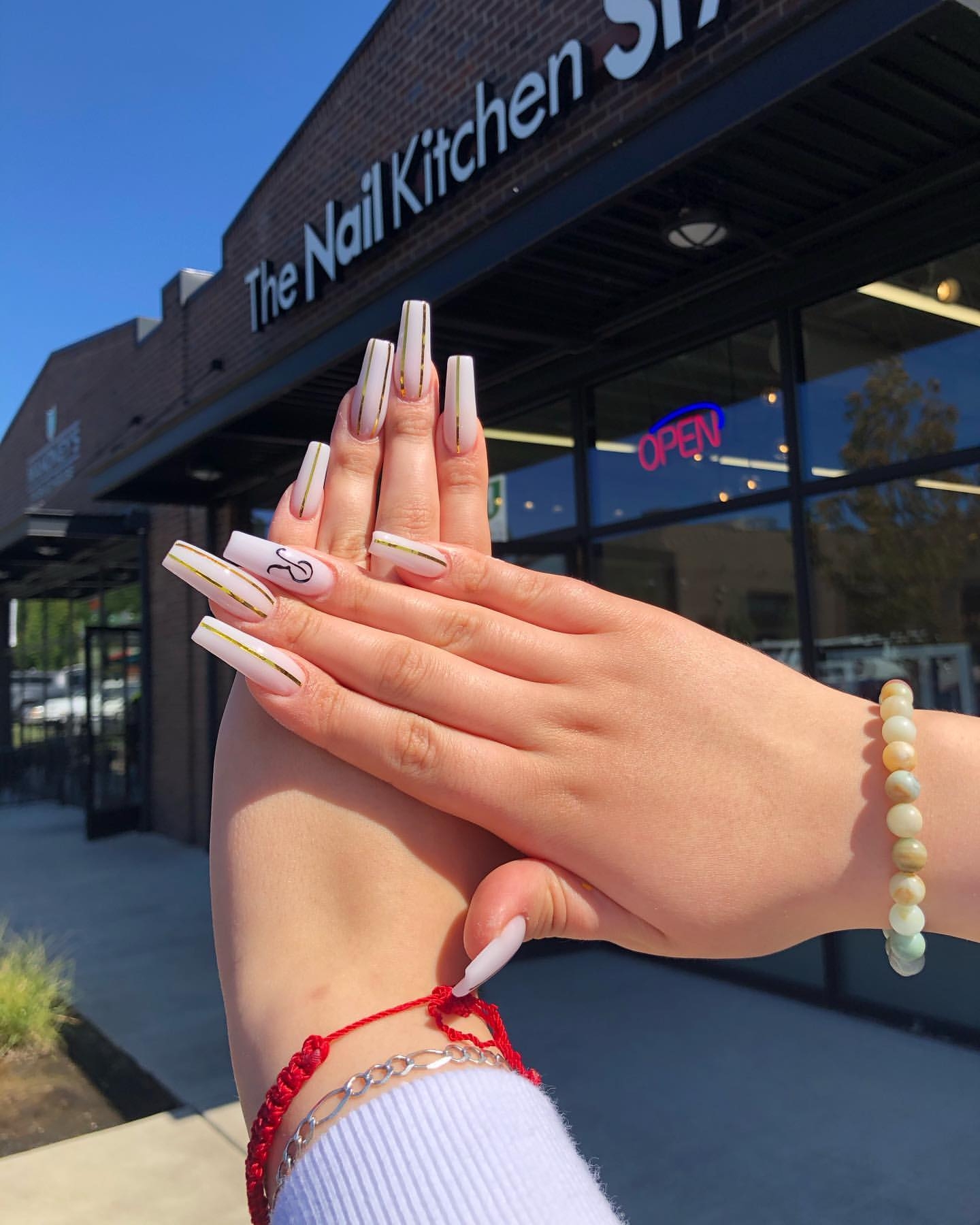 These gold wedding nails with their golden nail art tape stripes on the arena of pink are a literal treat to the eyes. What is even more aesthetic is engraving the first letter of your partner's name on the ring finger nail!
2. And She Said Yes!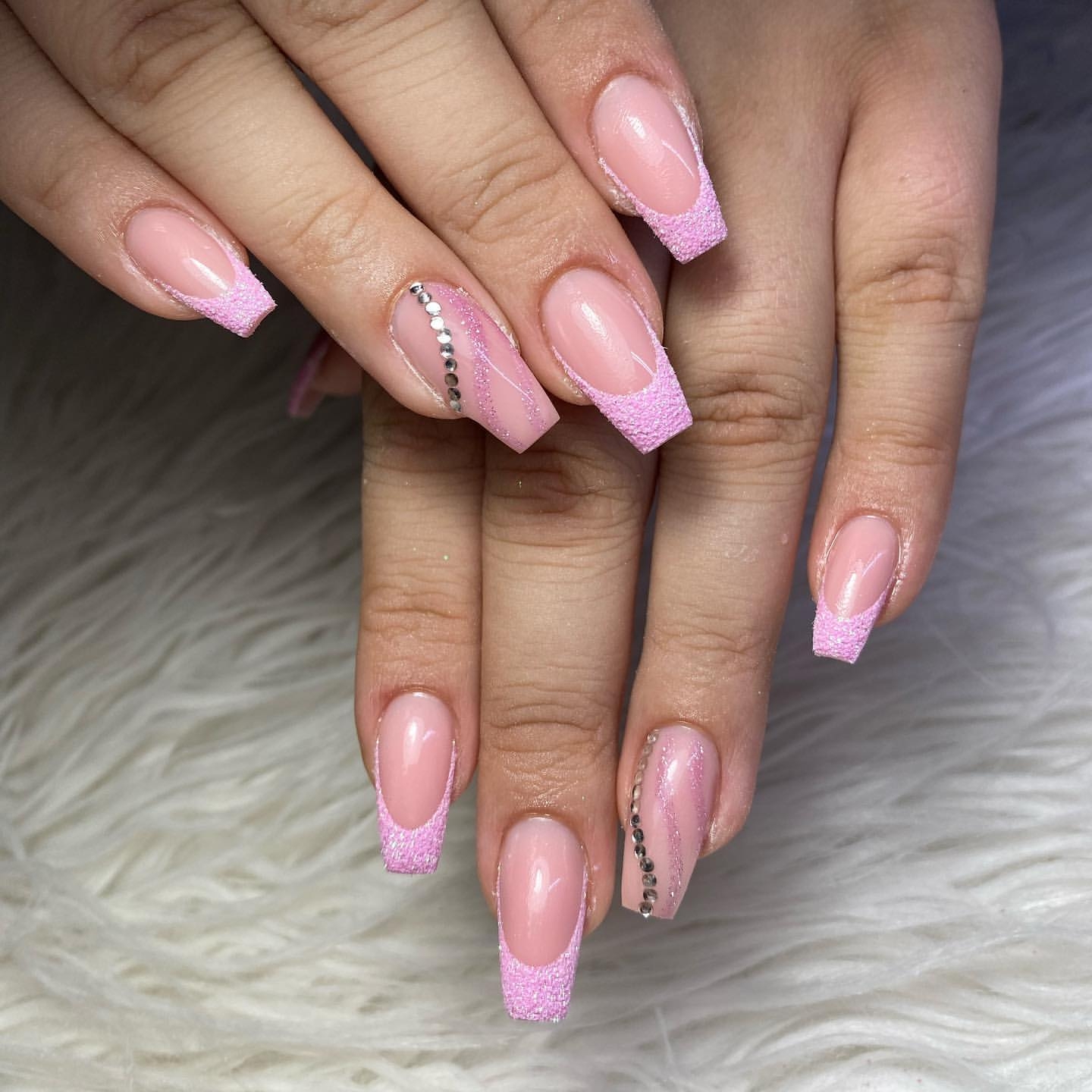 In the second place of nails for brides is a pink embossed French manicure. The beautiful swirls of glittery pink and rhinestones of this wedding nail art are a perfect start for the celebration mode.
3. Taffeta Touches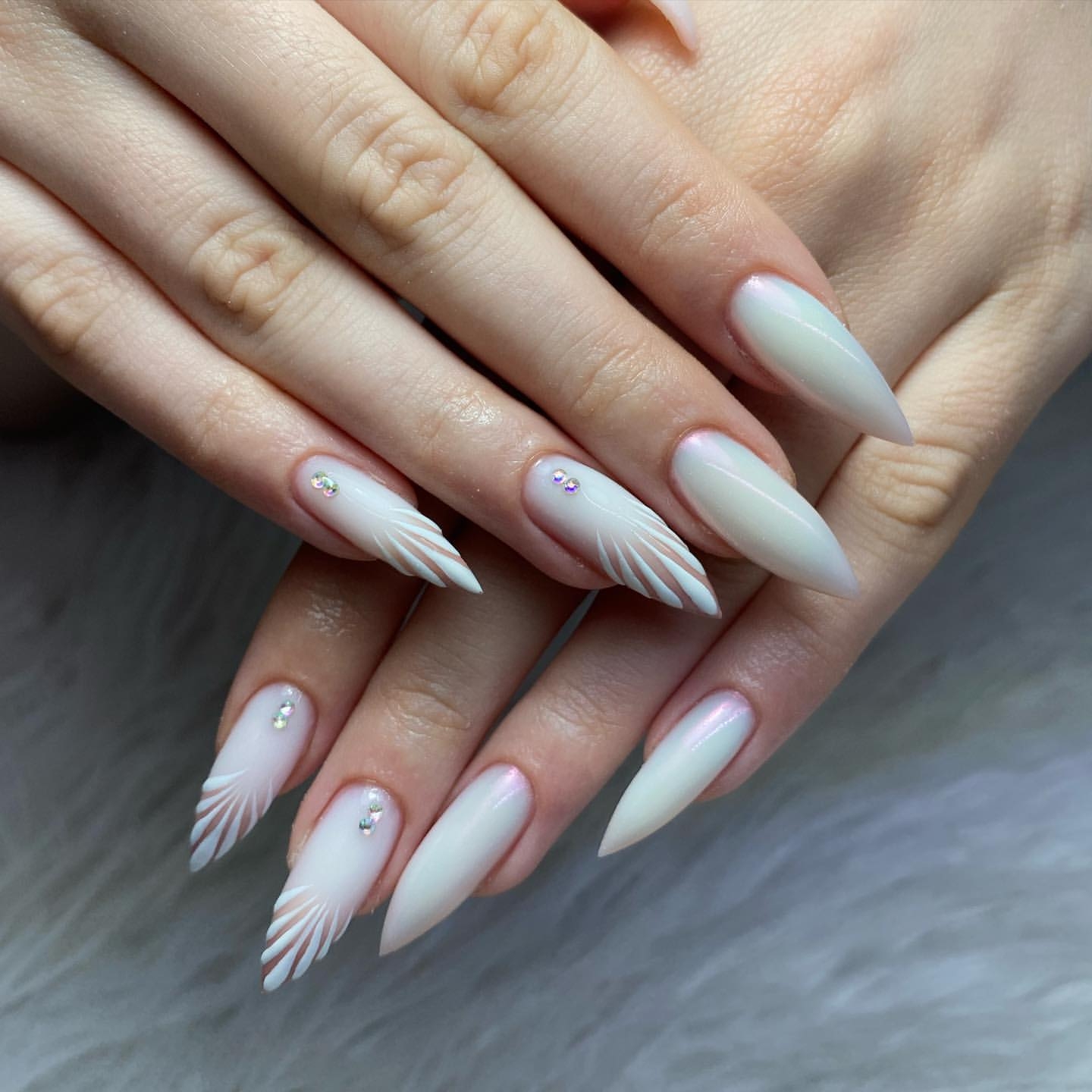 The shimmery metallic white with flares on the tips is gorgeous and gives a pleasing appearance. Shiny decals adorned give a magical touch, making this nail art the perfect wedding nail inspo.
4. Aging like Wine
This wedding nail art comprising sparkles, romantic pastels, and lace is a sheer embellishment of prettiness.
5. Pop The Corks
This subtle pink-colored nail with twists and twirls in white remains a splendid piece of wedding nail art, especially for engagements.
6. Flower Girls Line Up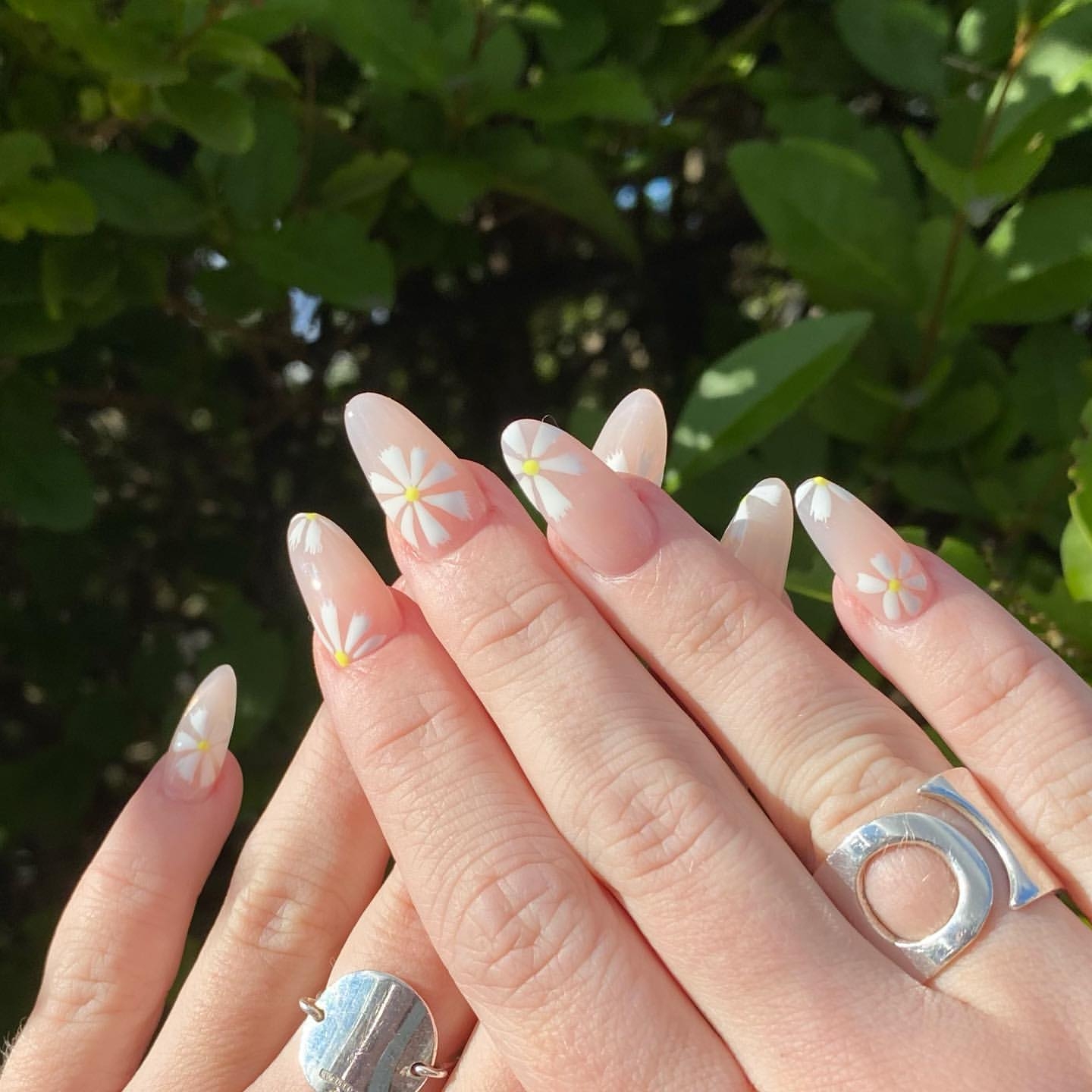 The random orientation of the white flowers showered in this wedding nail art is indeed impressive. Such bridal nail design stands apt for flower girls.
7. Candy Wedding Trinkets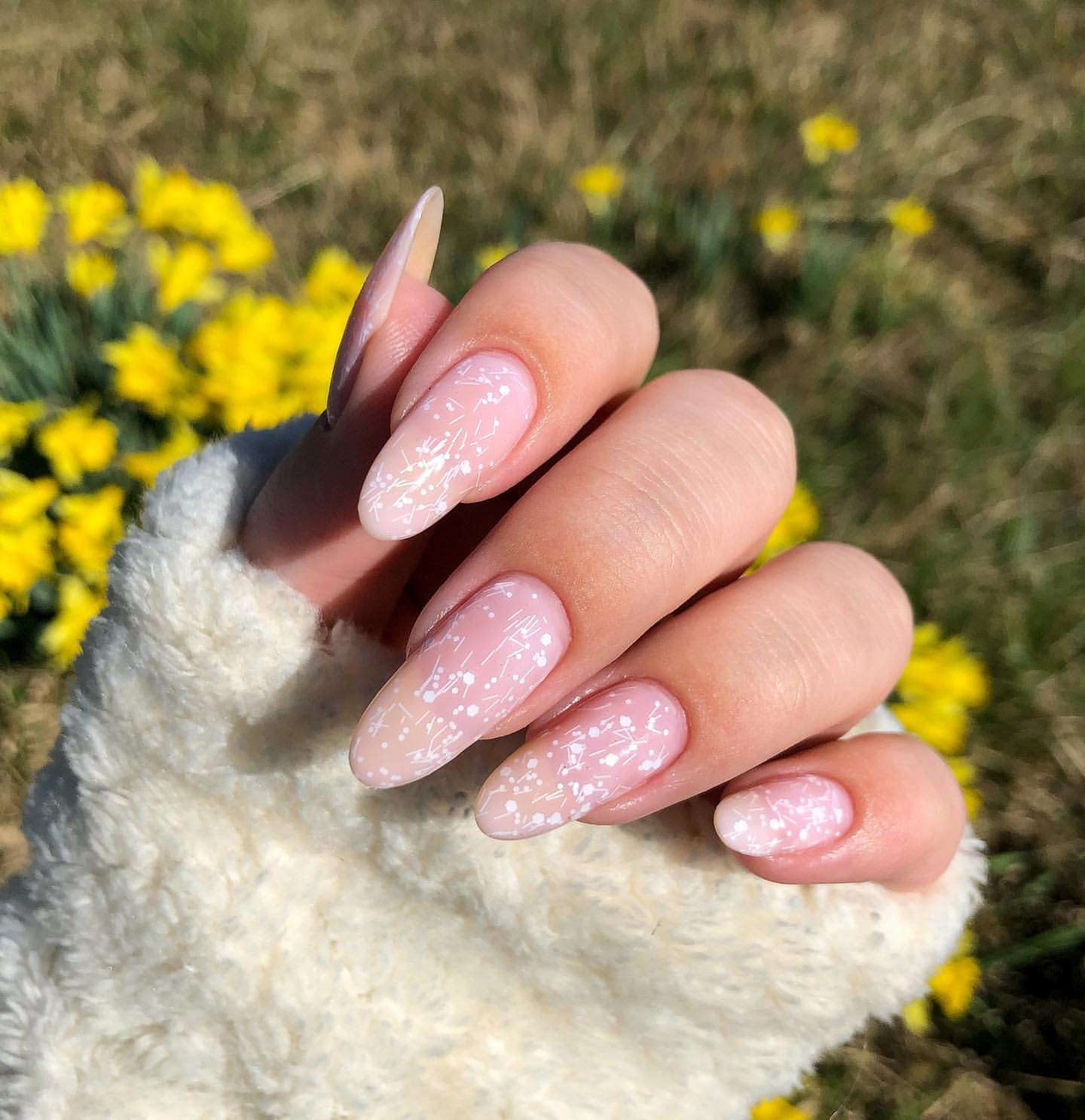 The pale pink matte finish and the white patterns look stunning. I bet people will concentrate more on your nails rather than your attire.
8. Superimposing Delta Decals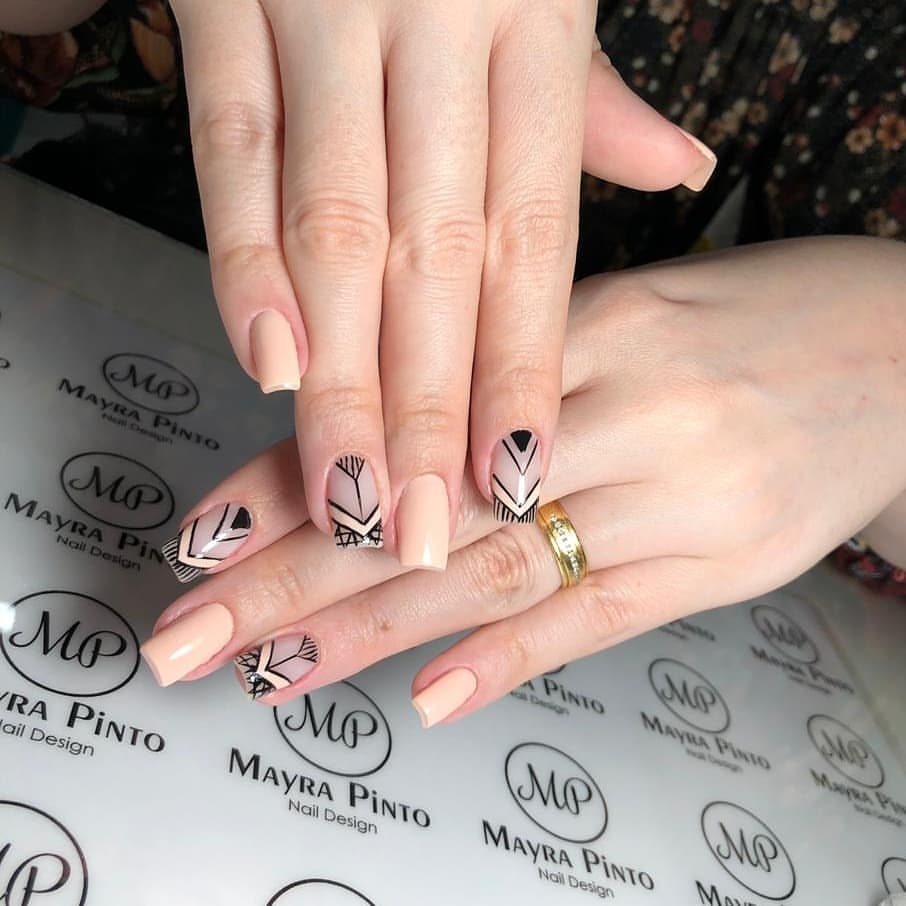 These gothic delta structures on alternate nails turn things for the better like an alchemist. The other fingers touched with the beige color give an impressive contrast.
9. Pink Cream Frosting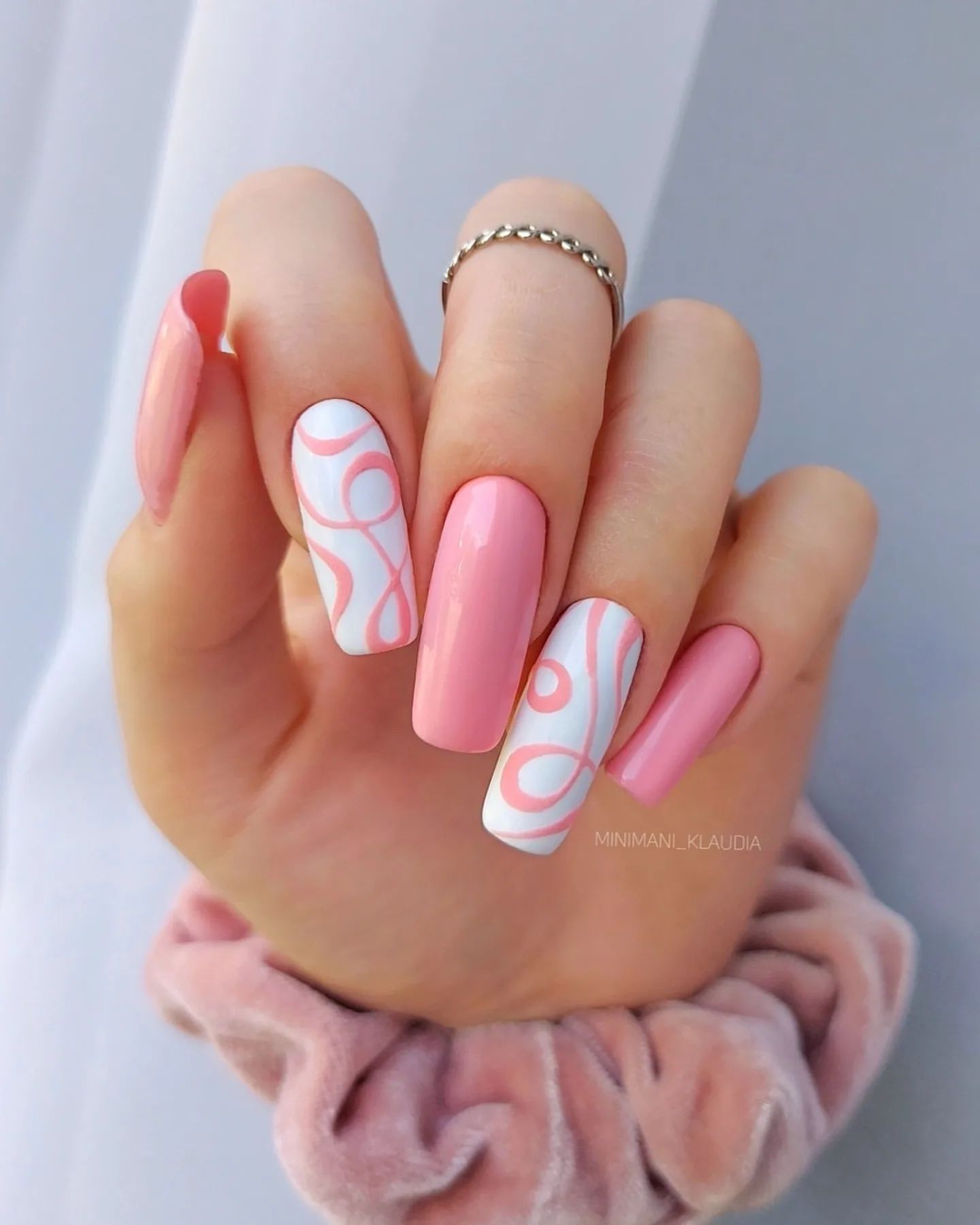 Are your mouth not watering with this wedding nail art carbon copying the frosting wedding cakes? Such a delightful piece of wedding art it is!
10. Thanks to Oyster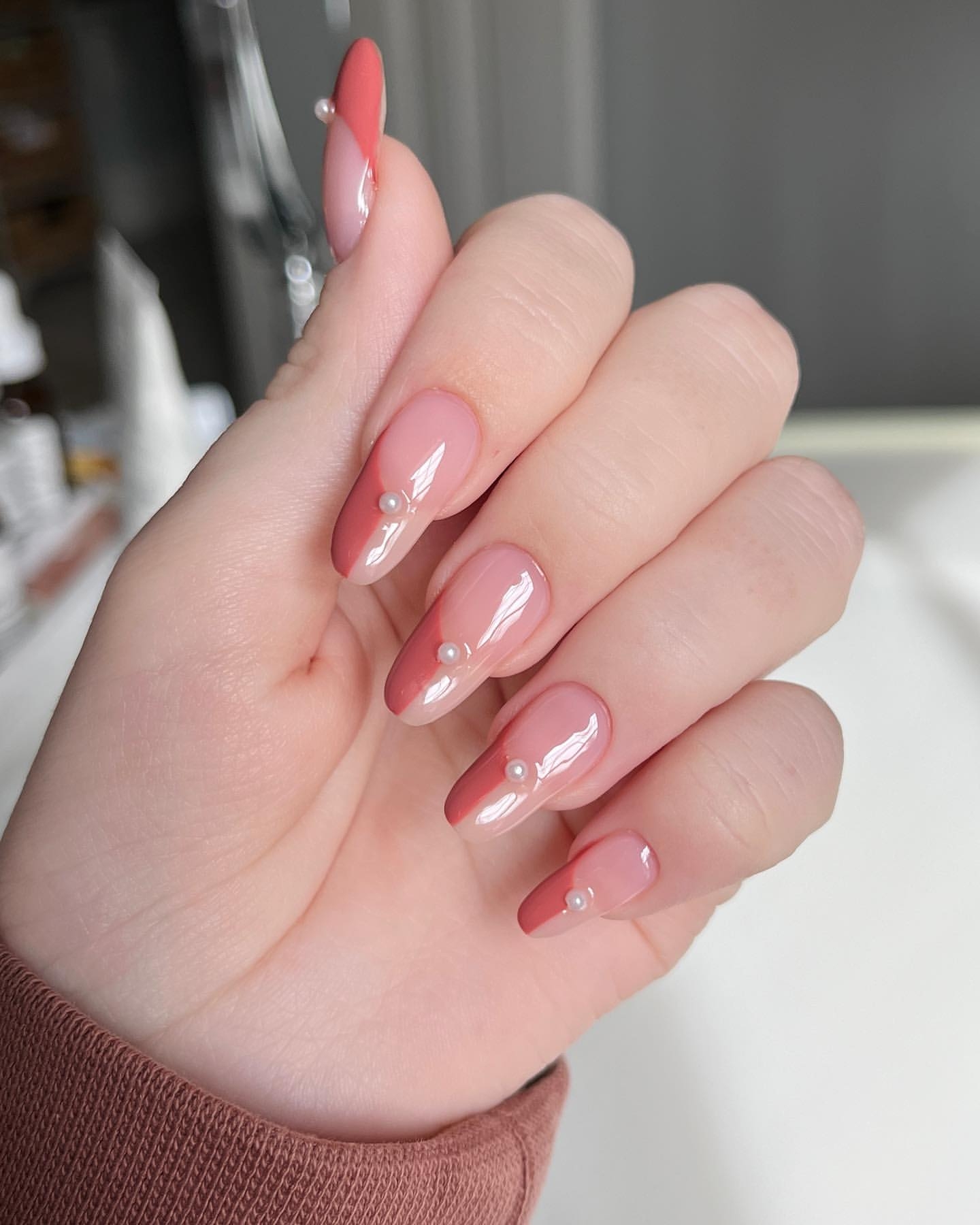 The half-dipped plum color nail polish and the pearl nail polish finish with a pearl decal sitting royally on the center of each nail is so pleasantly ravishing.
Post You May Like: 51 Stunning Red Nail Art Designs for 2023
11. Here Comes the Bride!
Should we not suppose to alert the ring finger with a warm welcome of chrome silver nail color while the other fingers bow down in white glossiness?
12. Matter of White Hearts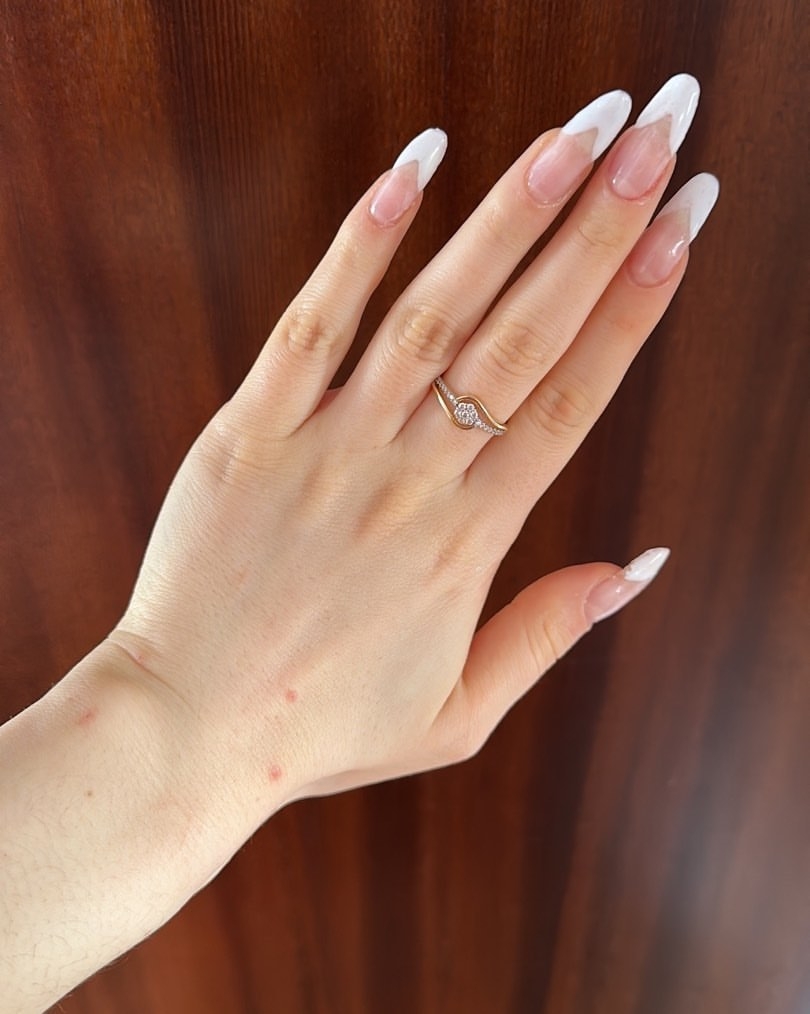 This cute and charming wedding nail art design does not need a caption. Begin a hearty love story with simple white hearts at the tips.
13. Honor the Ring Finger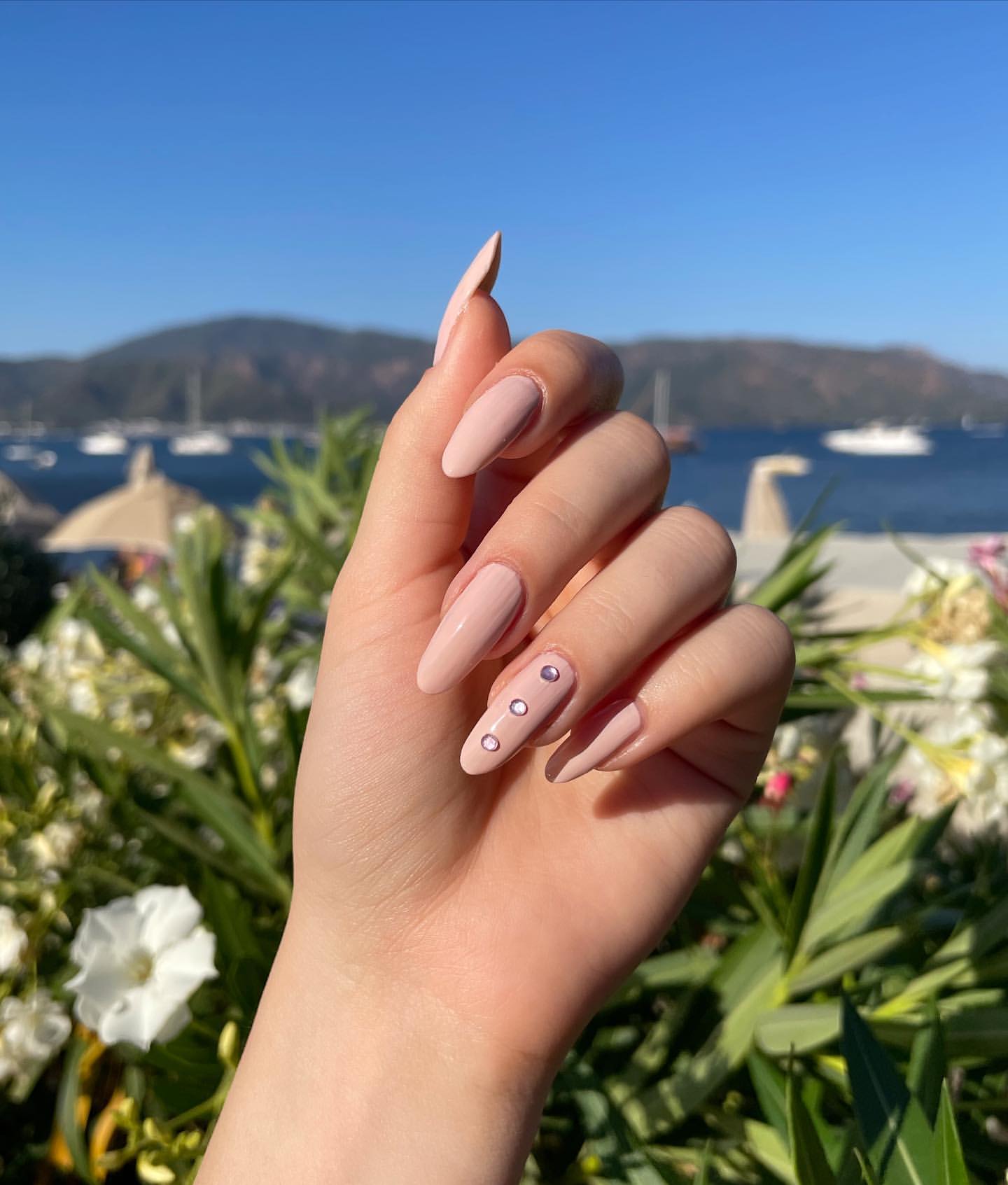 Wedding rings have a pink carpet welcome with shiny decals lined. Simple yet subtle, this almond wedding nail is indeed an alluring piece of nail idea.
14. Fog it Up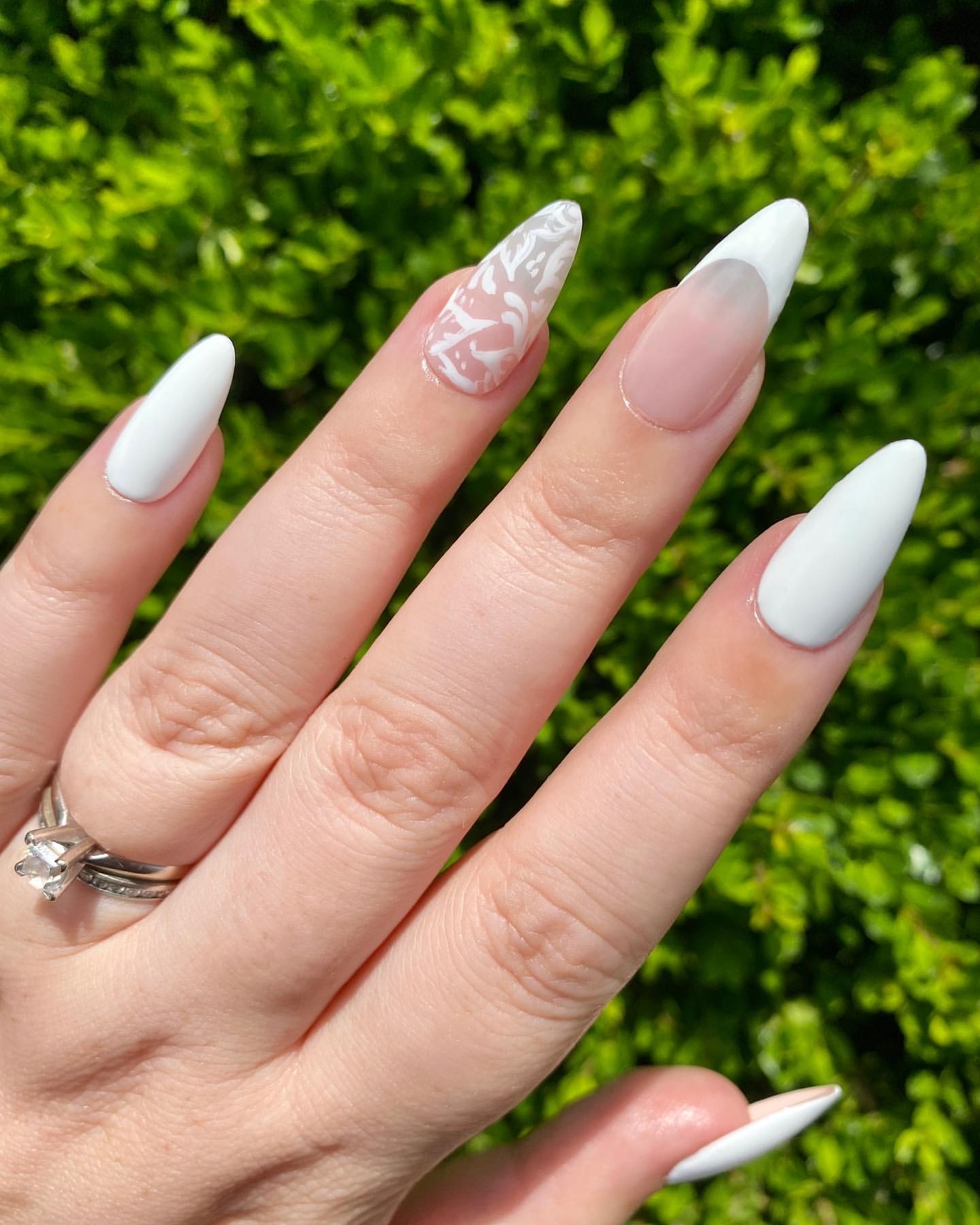 Your white wedding gown gets an additional boost in line with this wedding nail art. Such a bridal nail idea looks elegant for photos. A top coat application after the nail art will aid you in constant the shiny look.
15. Lucky Groom
The mauve cover of nails brings in a scintillating surprise for ring fingers which appeals to the soul like none. The glittery glam adds to the gorgeousness of this wedding nail art.
16. Pink Daisy Bouquet
I was spellbound when I first saw this. It is an amalgamation of several artistic attributes, such as pale pink sheets, lilac flowers with lilac borders, and glittery silver at the tips. In the end, it's a heavenly piece of nail art!
17. Vows for Eternity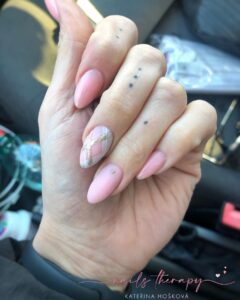 This wedding nail art is lovely in depicting the vows that each of you has exchanged. The white and golden patterns on one nail are ravishing to see.
18. Save the Date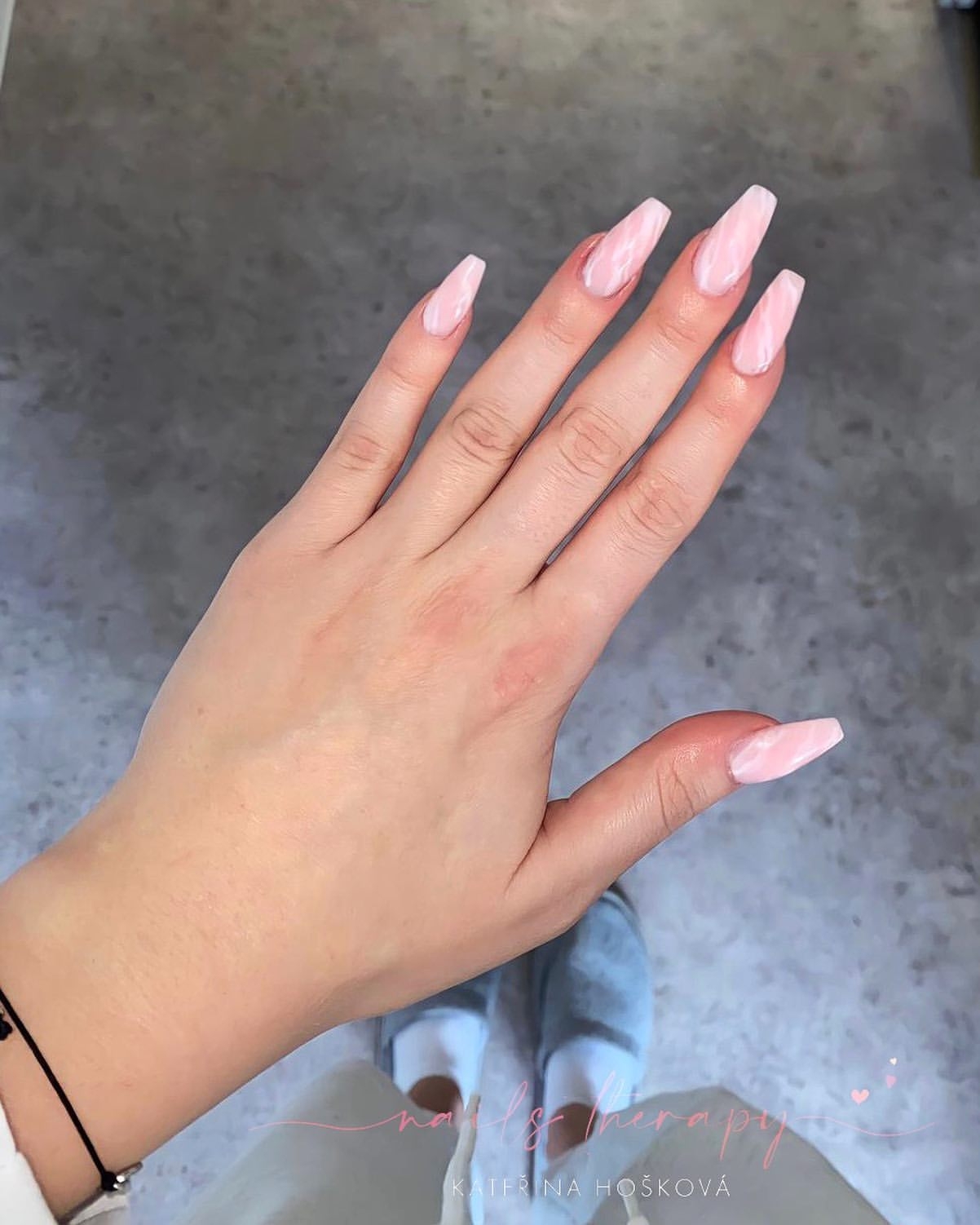 The baby pink nail color with white patterns of haziness is entrancing. Such coffin wedding nails can be obtained by proper prep. Don't forget to apply cuticle oil to keep your cuticles nourished.
19. Serene yet Savage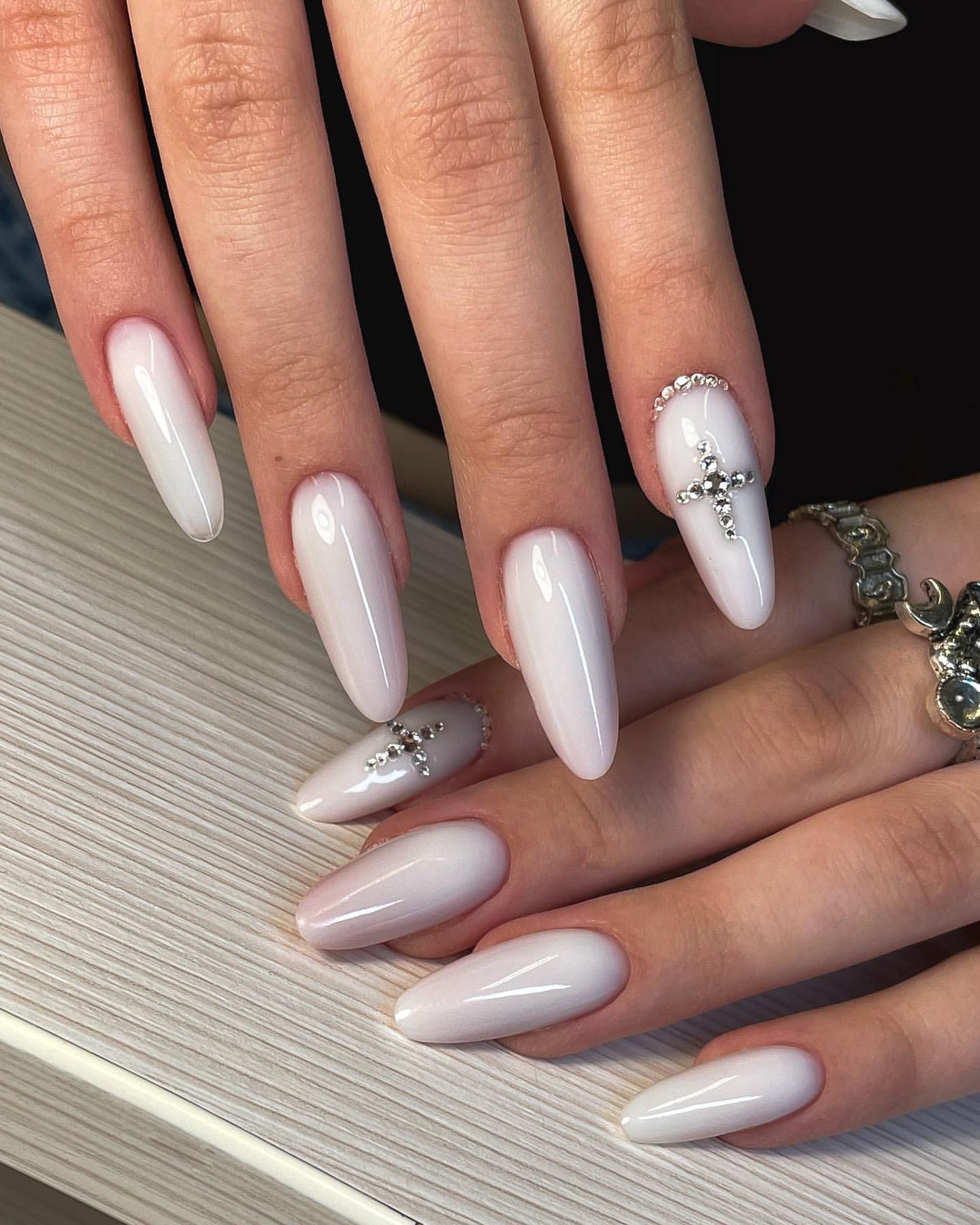 Such glossy gel wedding nails with shiny nail art stones on the fore fingernails look fanciable in photos. To achieve such a flawless shape, use an 80-100 grit nail file during the prep.
20. Happily Ever After
If happily ever after had a face, then it looks like this. The wedding nail art design is beauteous with red glitter and a tiny white heart. Make sure you use a perfect base coat so that this beauty can last longer.
Post You May Like: 35 Cute Butterfly Nail Art Designs for 2023
21. Sparkling Wine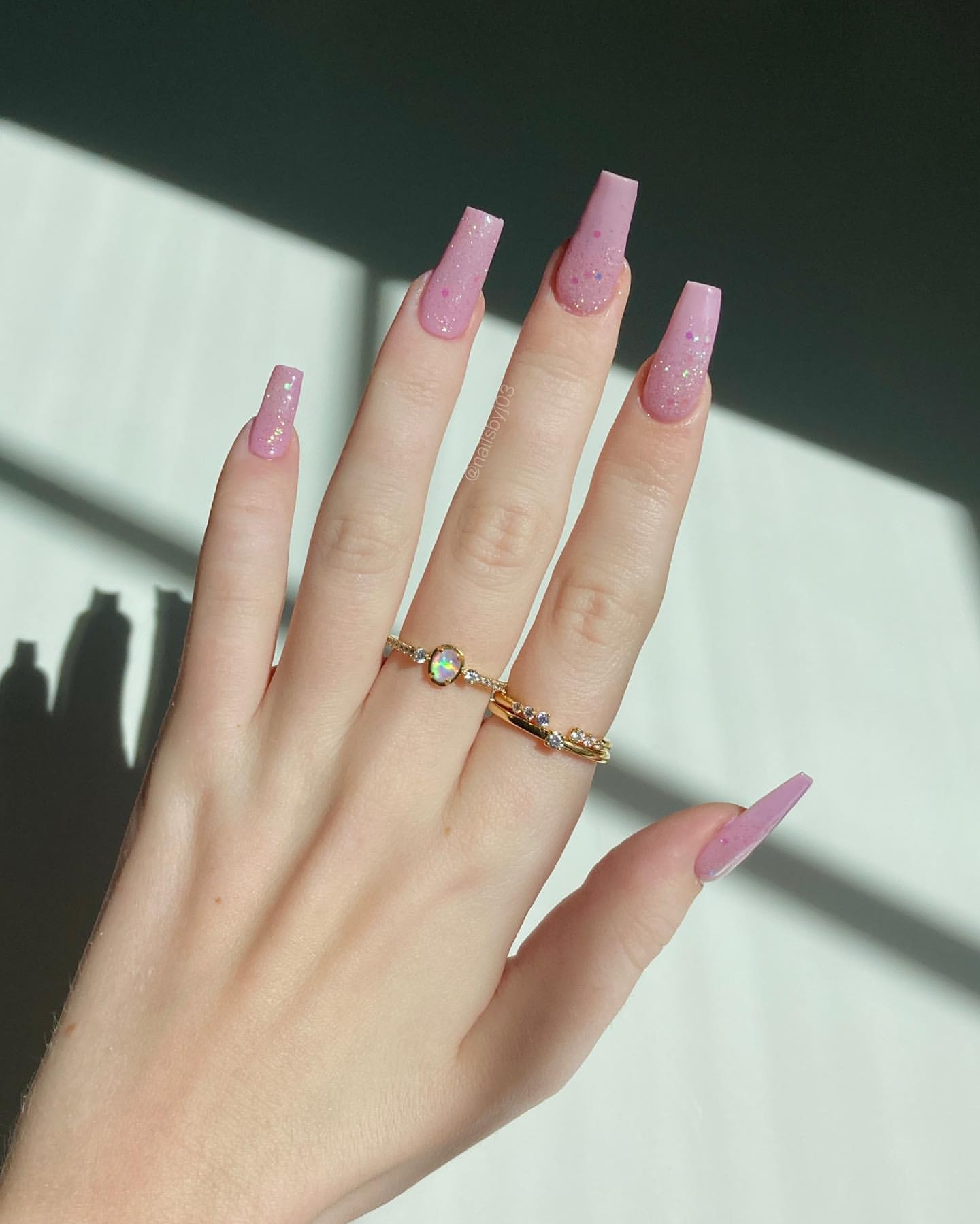 Did I not say that your white gown and pink nails are a ravishing combination? Check this drop-dead gorgeous pink hue long wedding nails with a blink and wink of glittery decals.
22. Wedding Bites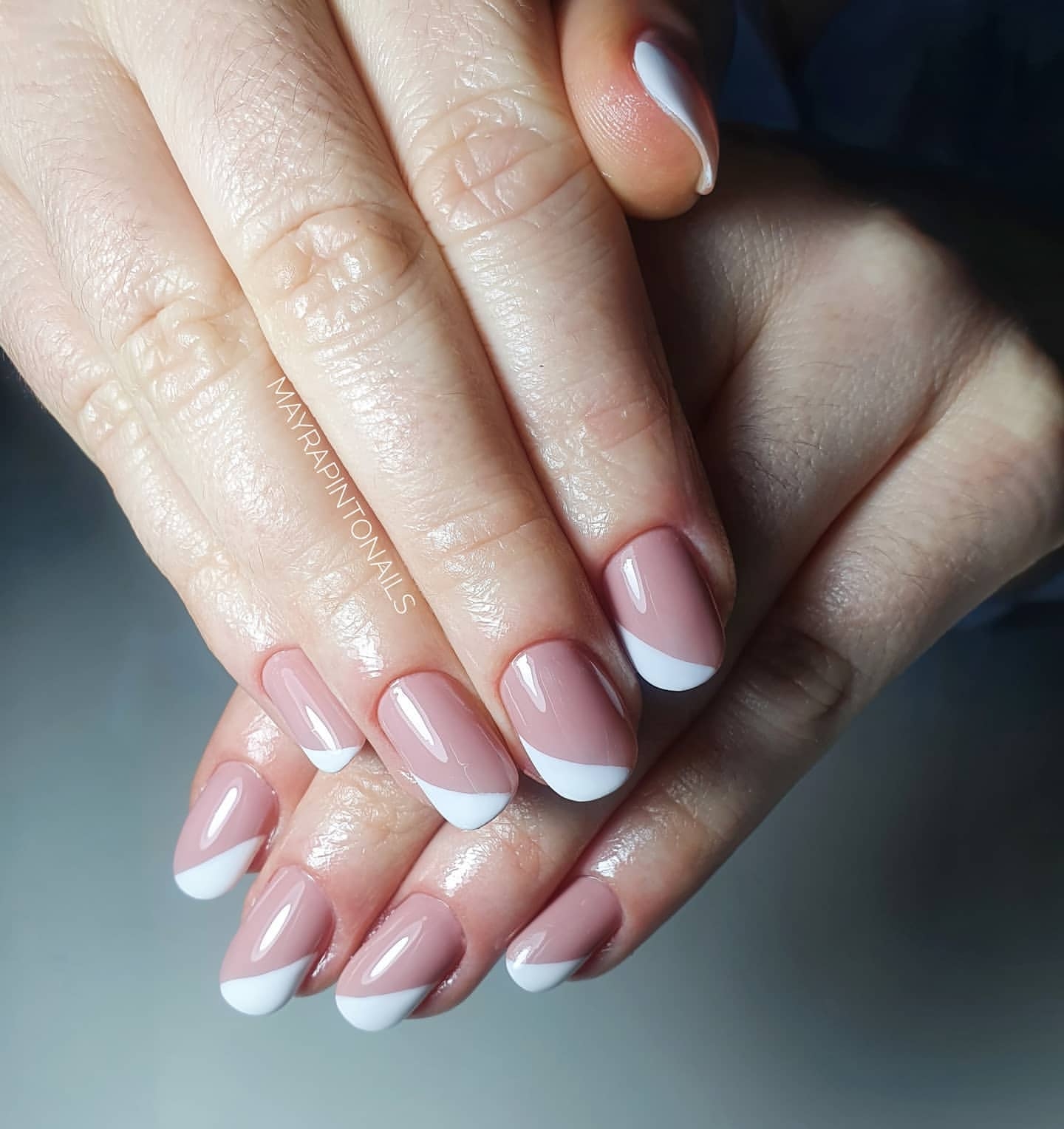 Aren't these short wedding nails of marvelous flat pink nail polish with sliding white bites at the corners look divinely beautiful?
23. Bold Imprints of Love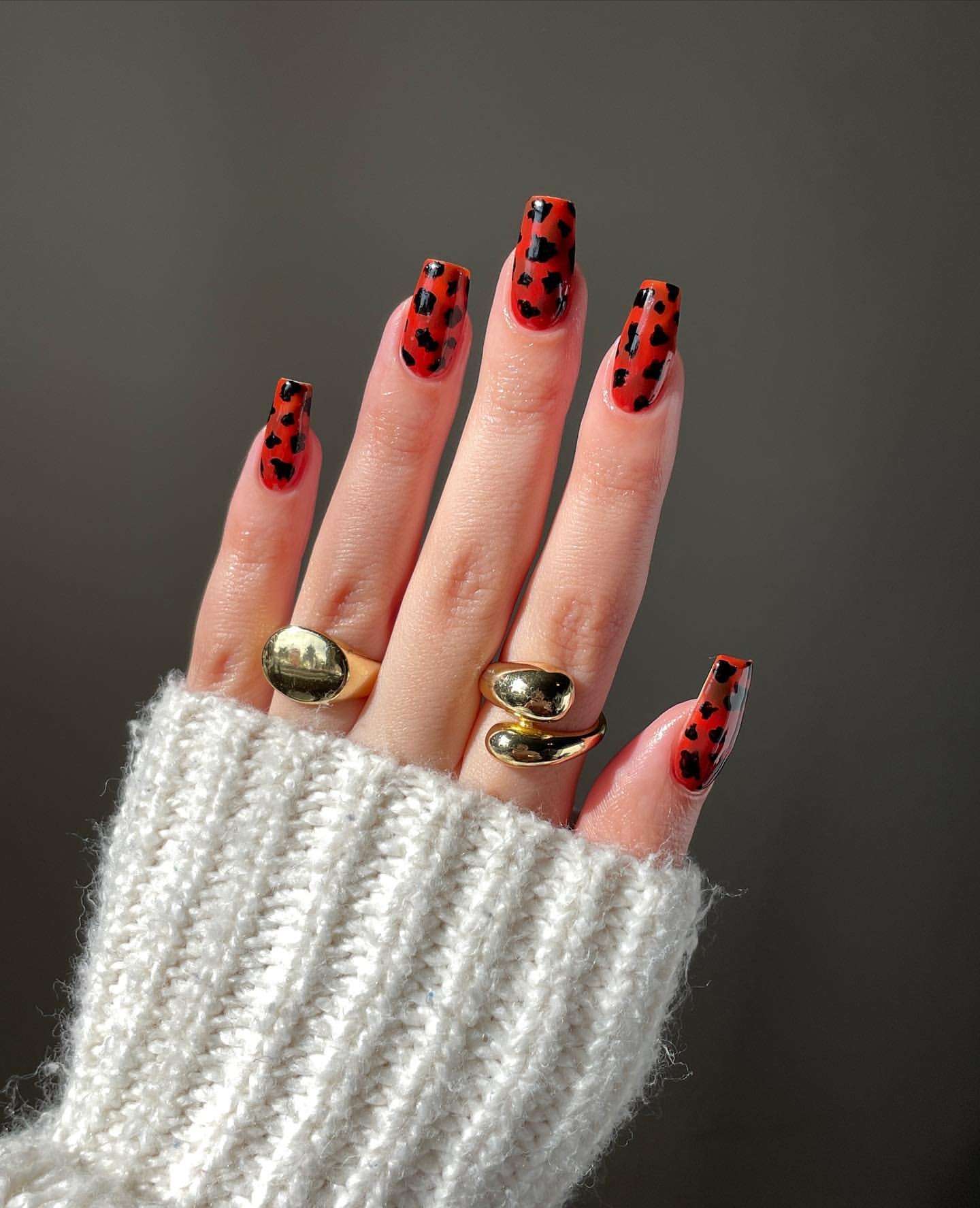 Bold imprints that say "I love you" to the red heart is an engaging nail art for the reception and following events. Beetles Gel's Colar red nail polish has an upper hand copying the color.
24. Endless Love
The light pink tinge with a glossy enamel with pearl white nail polish being hovered randomly is a sublime work of wedding nail art that stands incomparable.
25. Grow Old With Me
This pale green color dripped past your nails, stands firm and persistent as you hold hands with your constants.
26. Two Colors One Love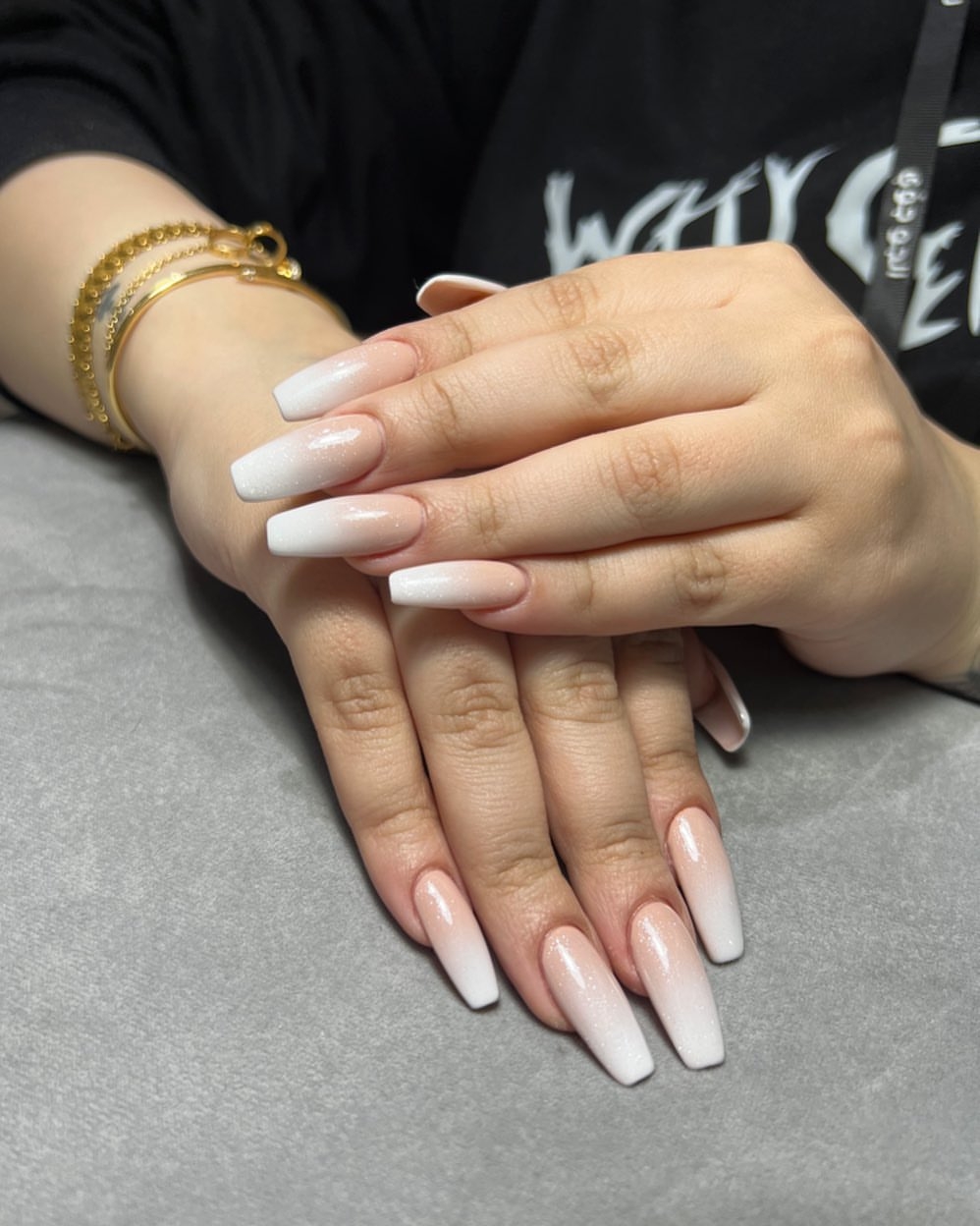 Are you waiting for something unique? Try this iridescent wedding nail art combining beige and white with the slightest sparkling shimmers. A nail art airbrush can be used for such an effect. Besides, it radiates vibrantly when under the sun.
27. It's Bachelorette Time!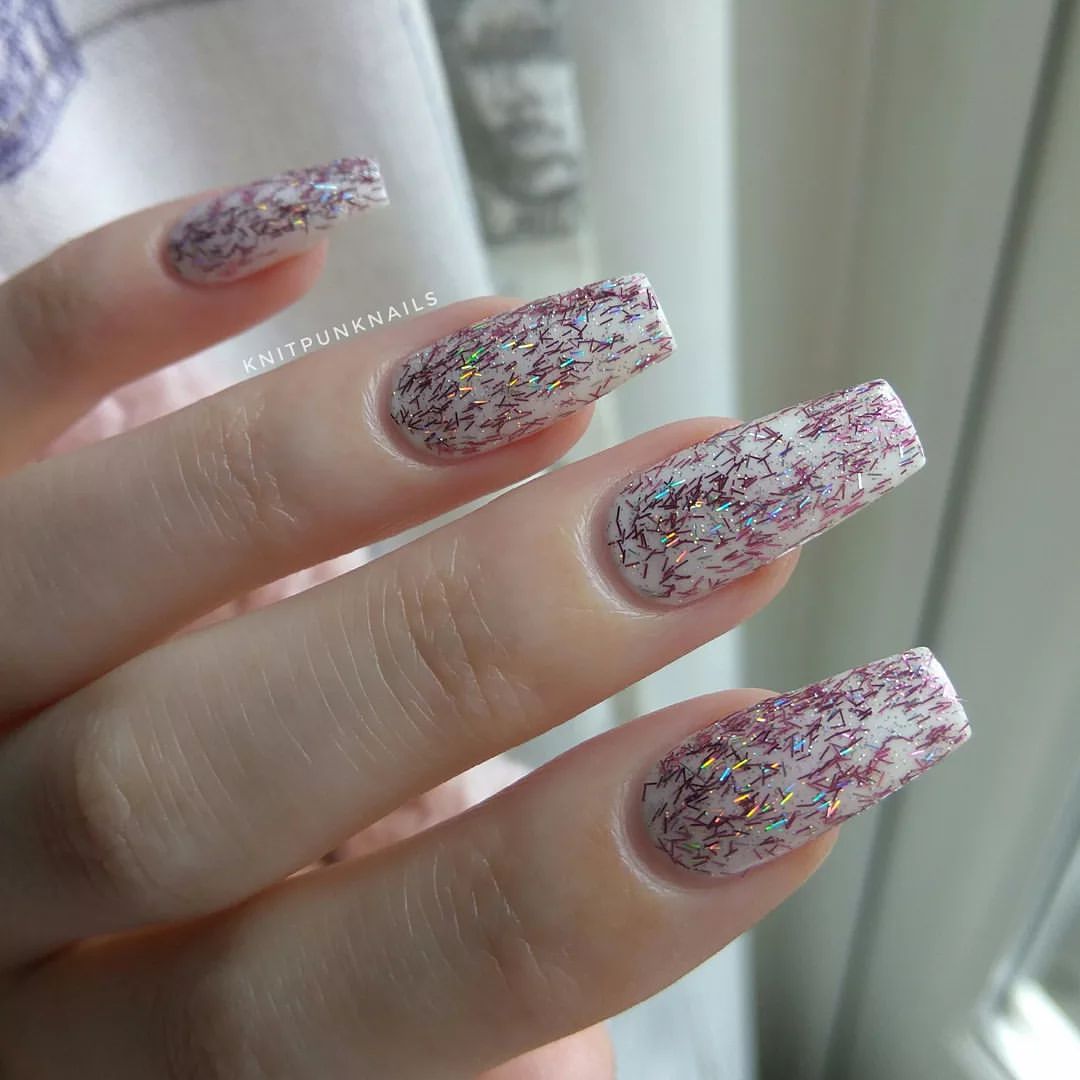 Pink to purple confetti-like decals lying on white nails is ecstatic – the perfect nail art for a bachelorette party.
28. Take My Heart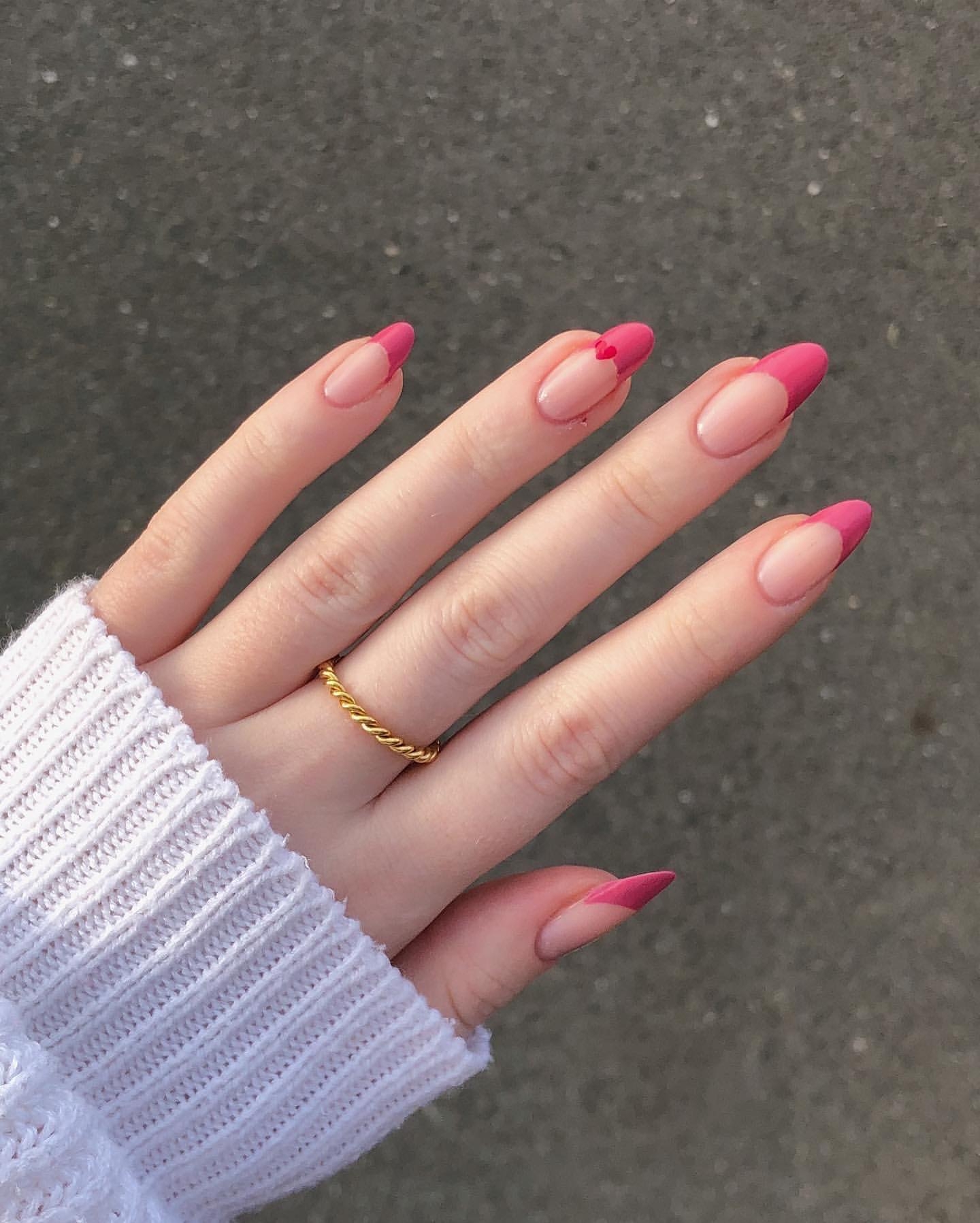 This French manicure of pink tips with a tiny heart lingering on your ring finger nail is sensational. That heart is for your partner!
29. Dreams and Delights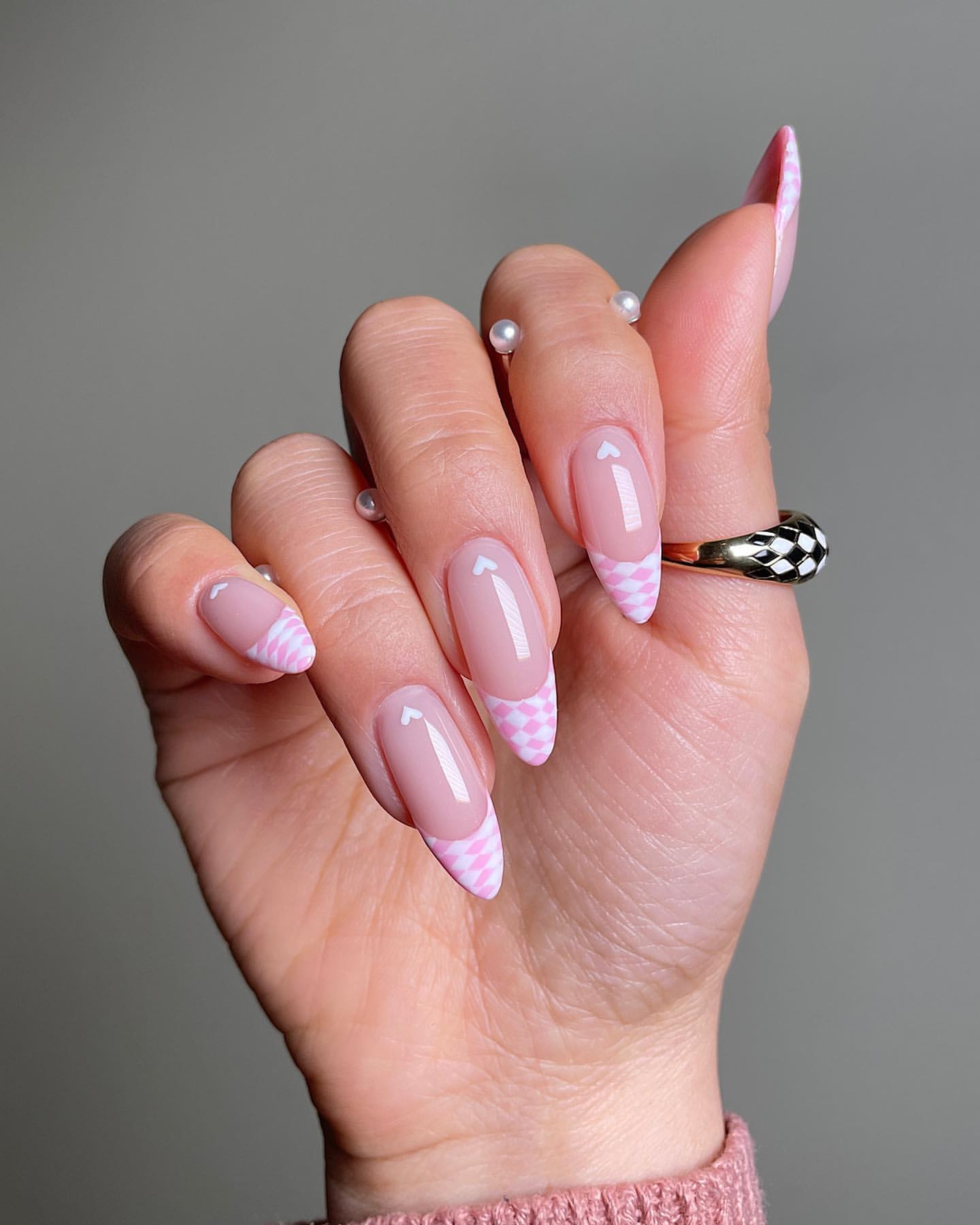 The white hearts at the base and pink patterned art at the tips show a crazy vibe of love between your dreams and delight.
30. Confetti Carnival
Rip confetti and throw a party on your nails while the ring finger takes a backseat to get a holographic view of the other nails partying.
31. Dance the Night Away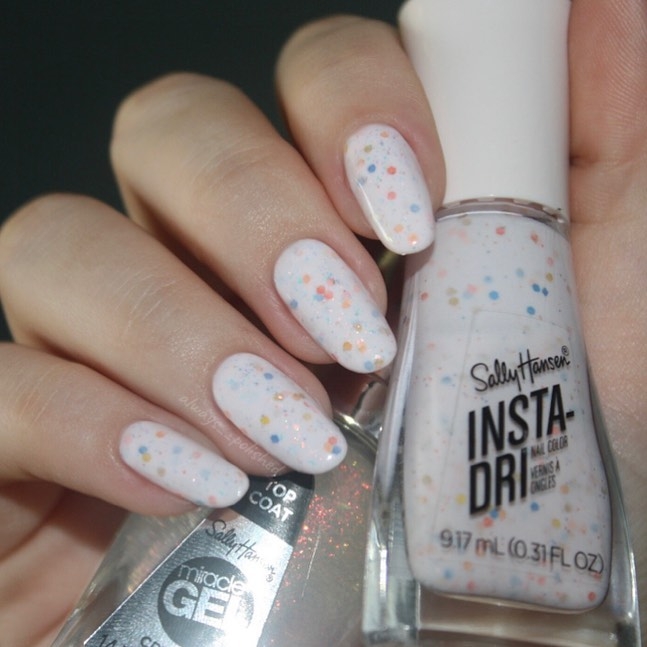 The top coat glitter nail polish goes for a fantabulous walk with white nail polish filled with colored dots. Get these two beauties from Sally Hansen and do these simple wedding nails right in your comfort.
32. Sizzling Champagne
Pop open the champagne with the champagne-colored nails and black touches at the tips. To me, it's one of the most creative wedding nail art that you can go for. Jet black nail polish possessed by Essie is a perfect match.
33. Love-o-graph
If awesomeness could be represented in a pictogram, then I am sure this finds a place there. Draw a graph to represent the love between you and your partner.
34. Mrs and Mr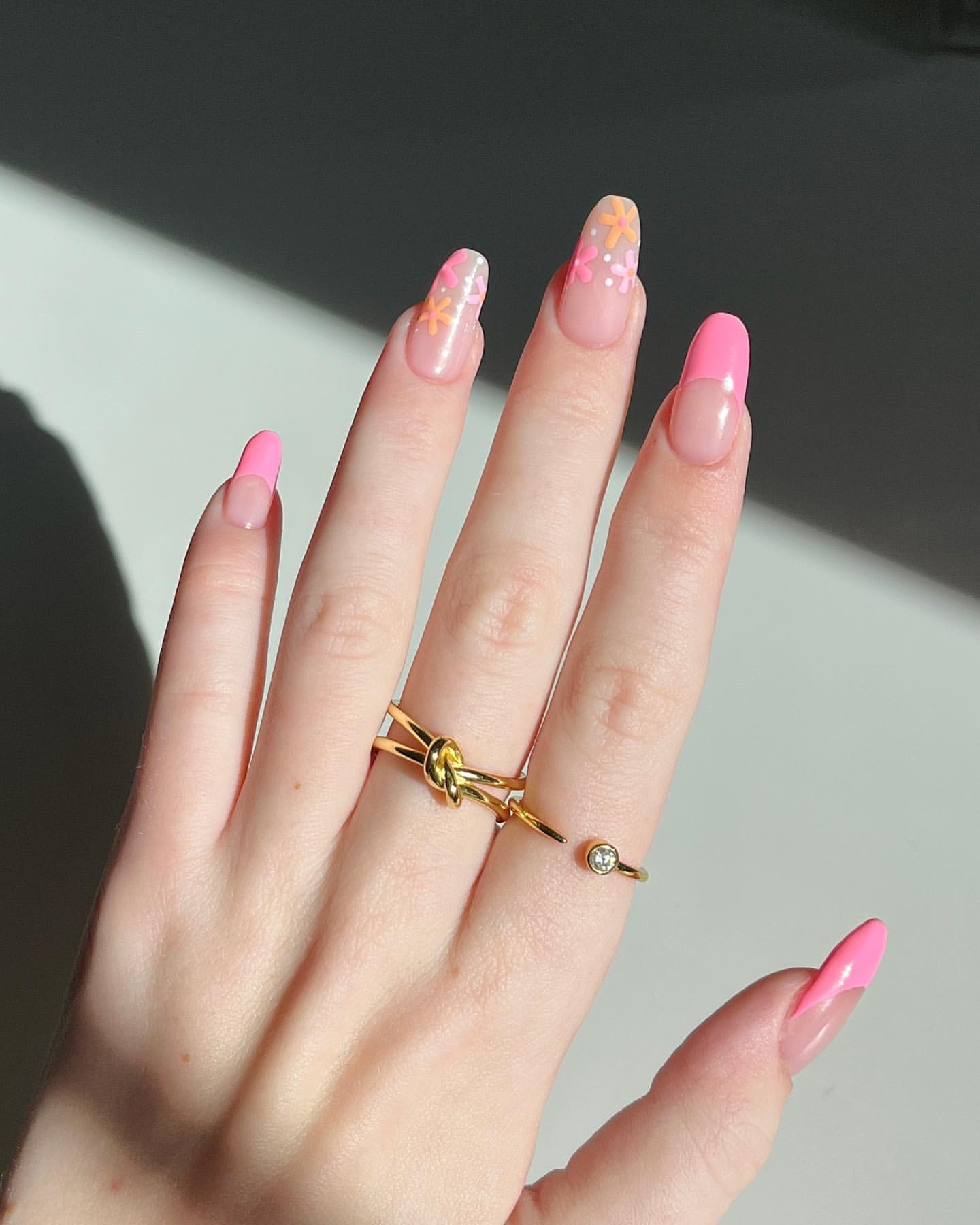 The two fingers in the center represent the Mr and Mrs of the show as flowers are being showered artistically. The other fingers bow down with their pink hats.
35. Just Married
This minimalistic wedding nail art with a whitish-pink tone sprayed with green dots is an astounding one! You can also recreate this nail art with a dotting tool if you want the dots to be symmetric with one another.
36. Seashore Wedding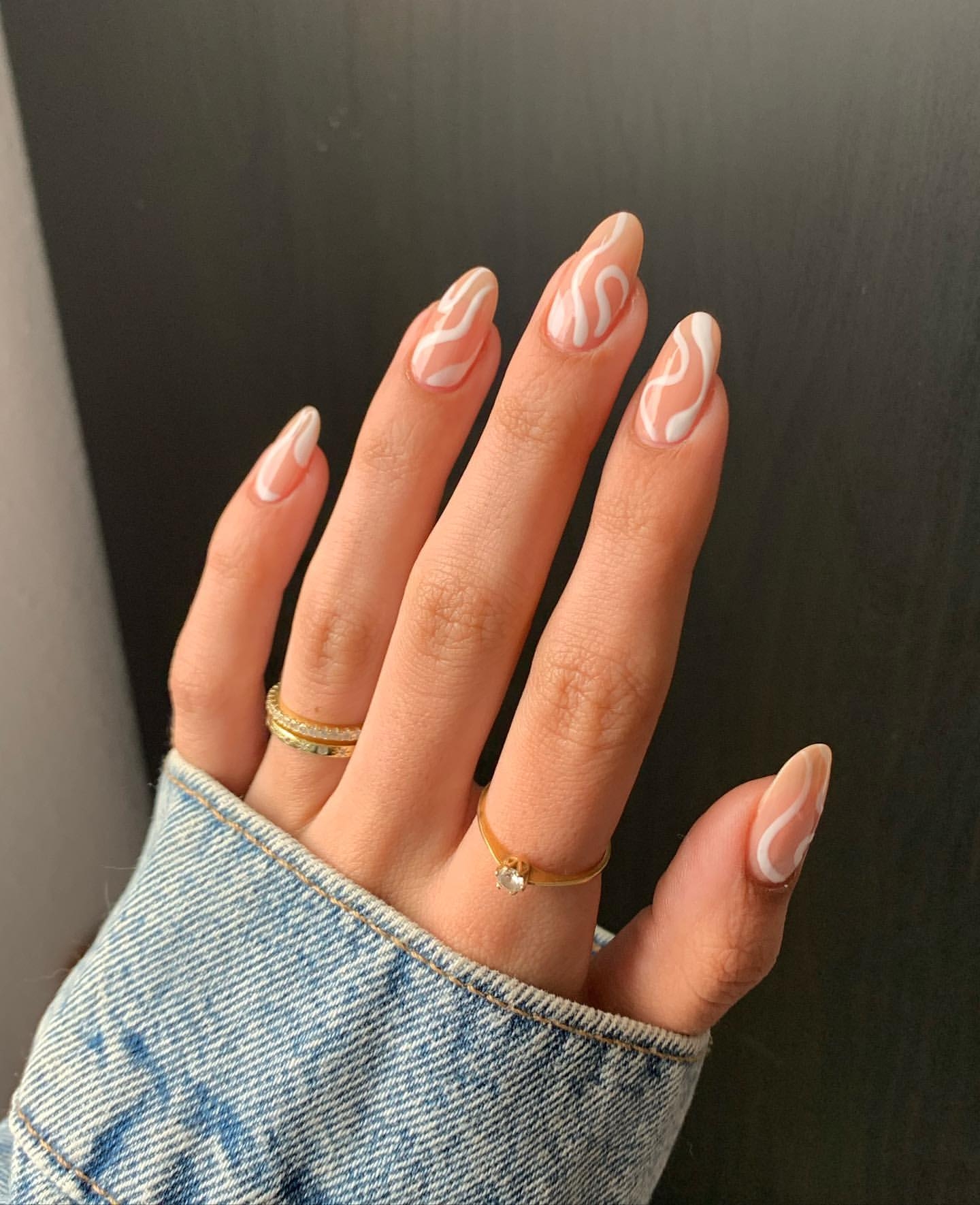 For all those who have planned for destination weddings at the seashore, this is for you. Represent the beachy waves of love through your wedding nails that hit past both of you.
37. Candy Bar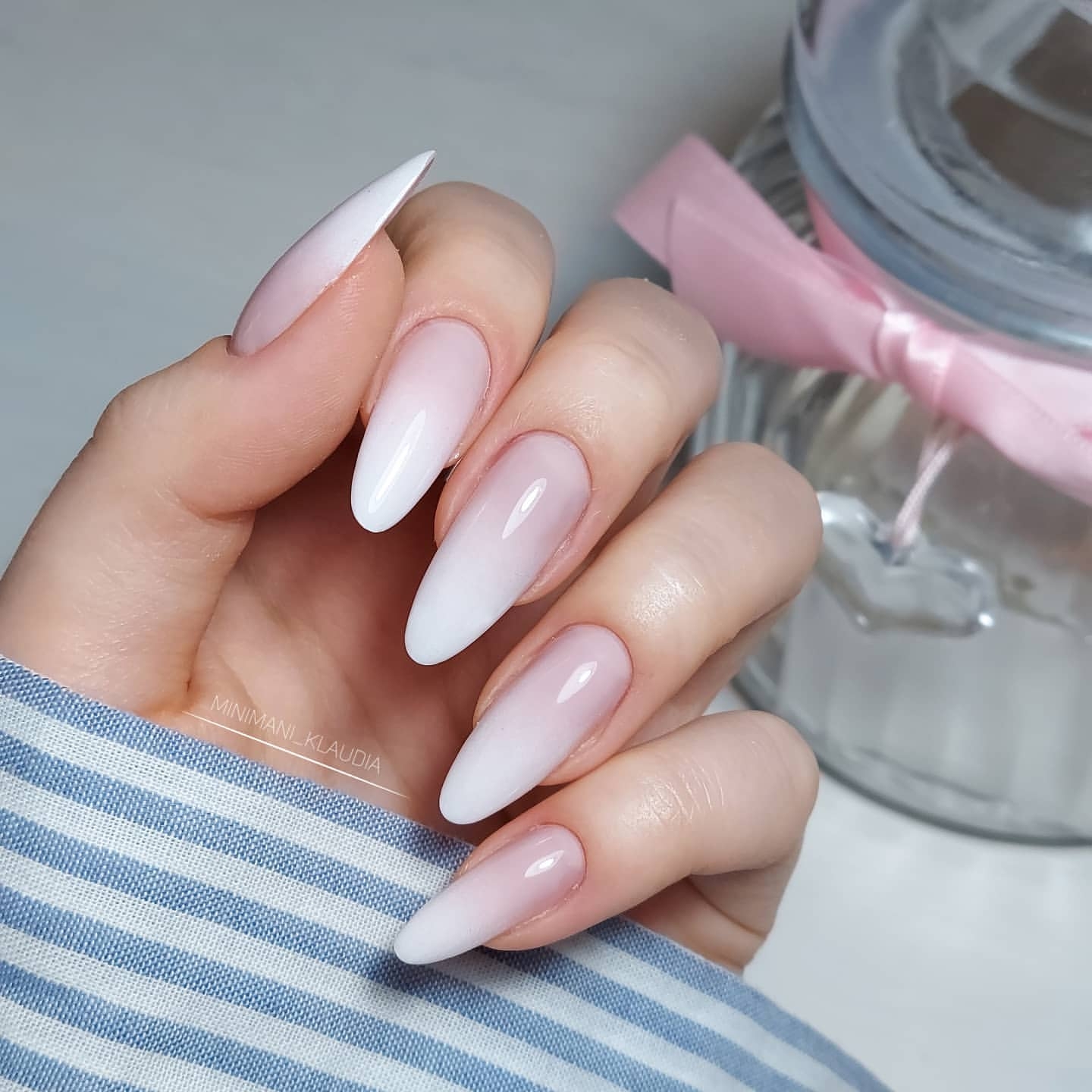 These ombré wedding nails of pink and white suit perfectly well for wedding gowns, which sets you breathtakingly beautiful.
38. Cocktails Reserved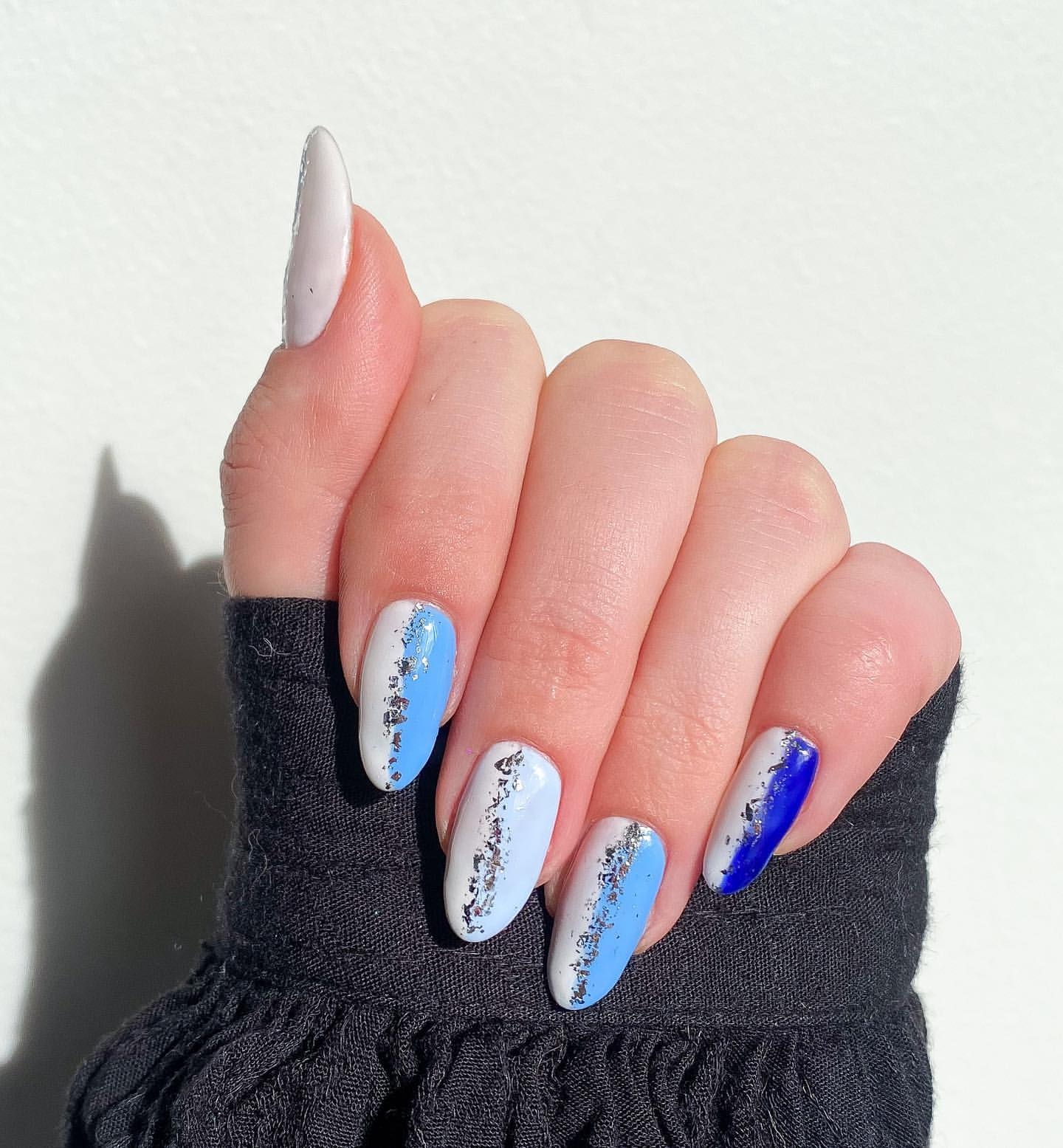 Single colors are sometimes boring – if you think so, then this blue wedding nail is a ready-made one for you. Get a Spring Blue Gel Nail Polish Set that has different hues of blue needed for this charming view.
39. Wife-to-be
Here is the most appealing wedding nail art with white nail polish being the primary thing. The nails of forefingers with glittery white and ring finger with rhinestones – look like a fairy in town.
40. 5 Shades of Love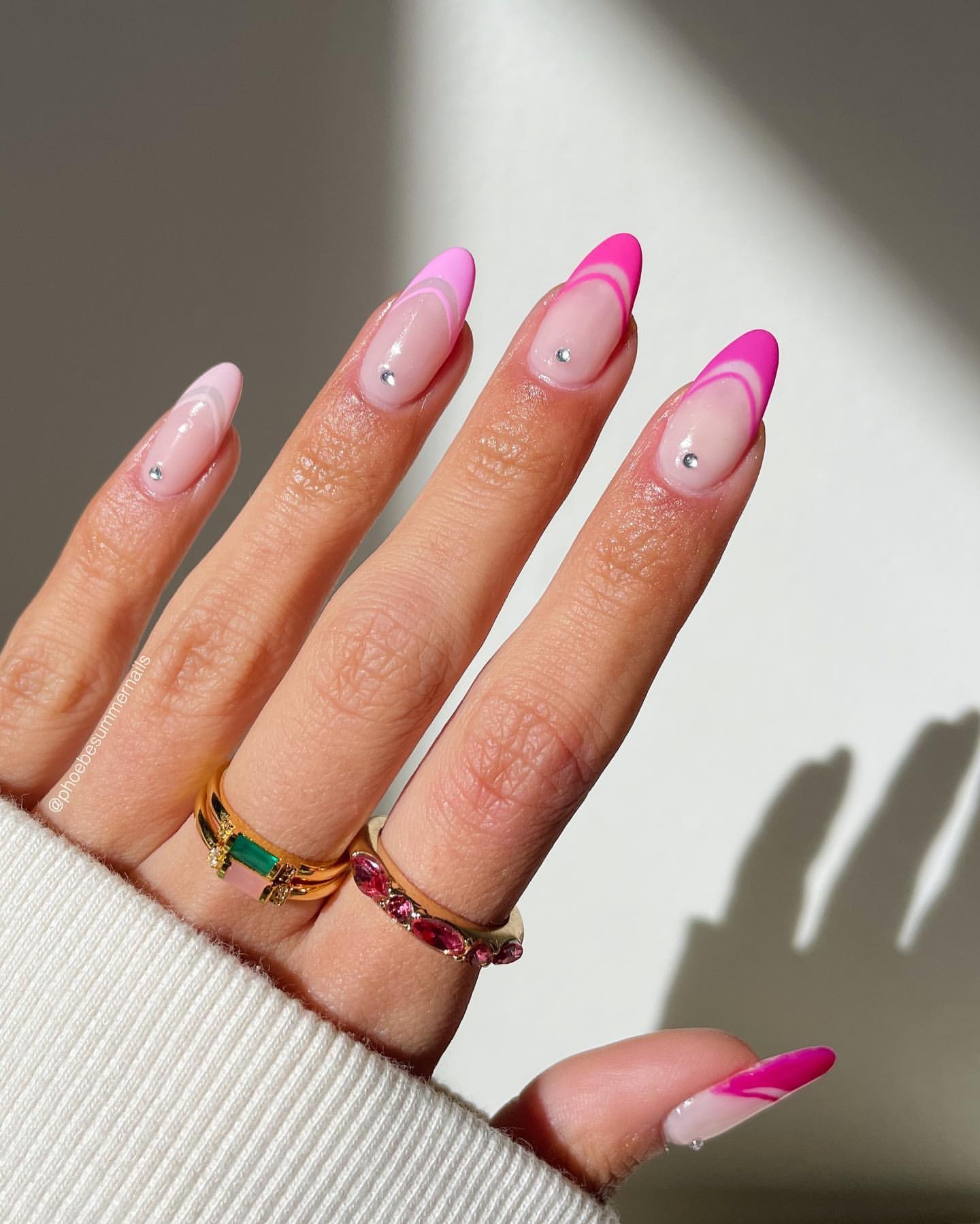 This simple yet satisfactory pink wedding nail encompasses five different shades of pink on each fingernail, with a rhinestone attached to each nail.
41. Bridal Shower Treats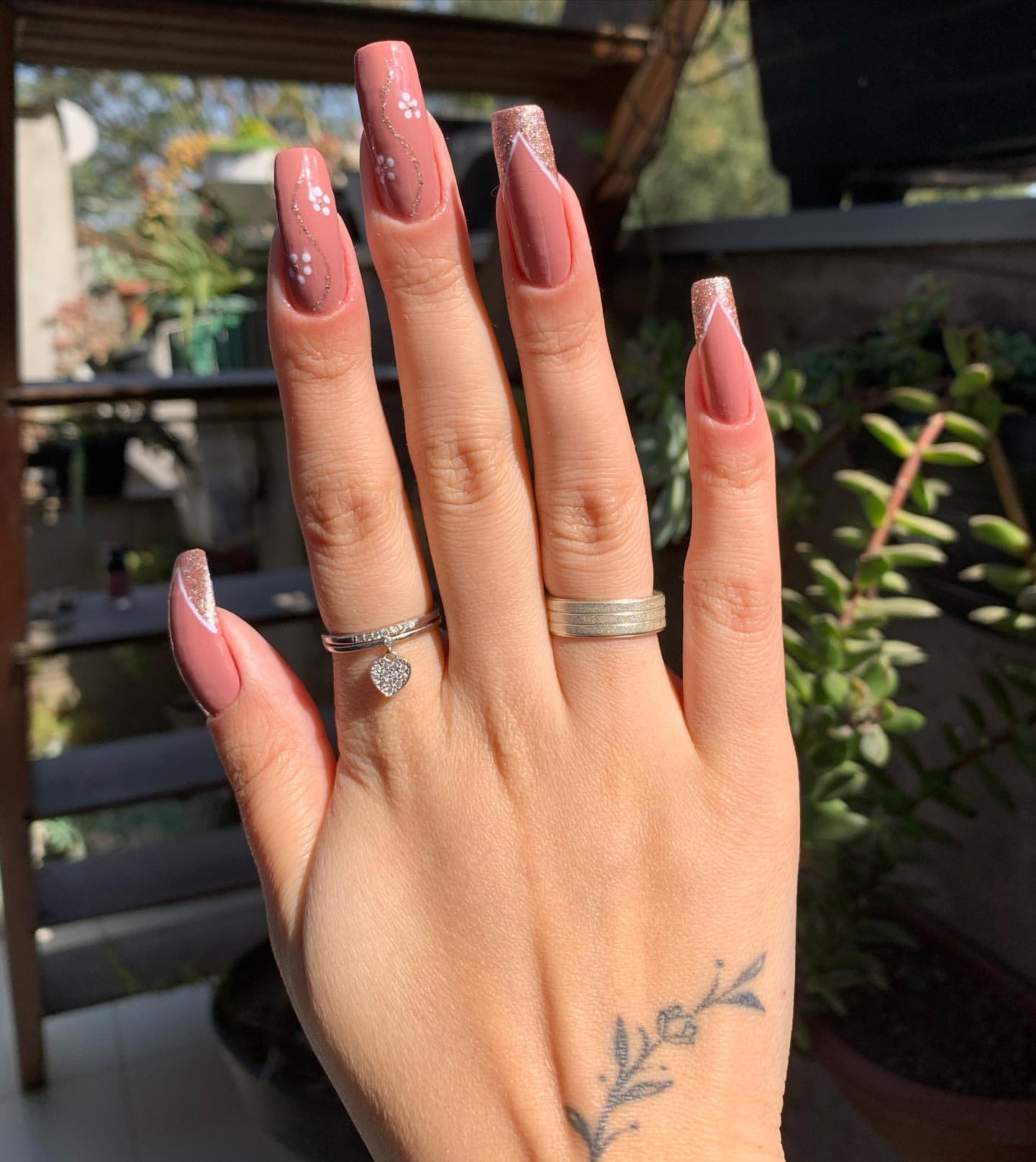 This deep pink esthetic stands as one of the best nails for a wedding or bridal shower event. With the glitter tips and floral climbers of daisies, these square wedding nails are an added beauty.
42. Beginnings of Love
Check out these pure love-based white wedding nails as you begin to start your love journey. The neutral elements are a treat to the eyes.
43. Getting Hitched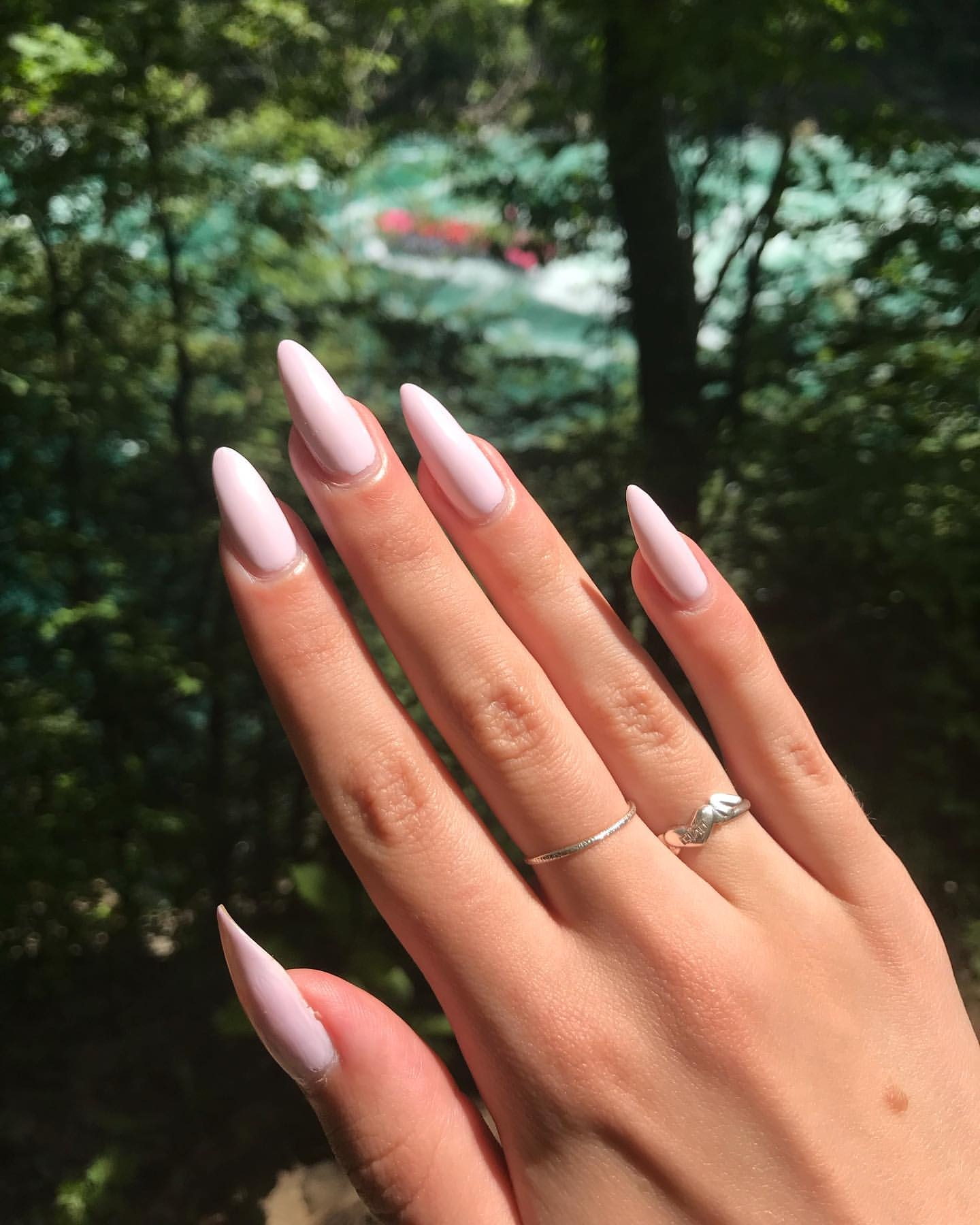 Mere white-pink nails have so much worthiness that a single coat is enough to get wedding-ready nails. All you need is nude and salmon pink nail polish to recreate this nail art. Such soft colors pin up to the souls forever!
44. No More a Fiancé
The craziness of this pink nail art being obeyed by golden imprints is a muse to the soul. These fall wedding nails can be more oriented to the marriage taking place in Fall.
45. Yin to My Yang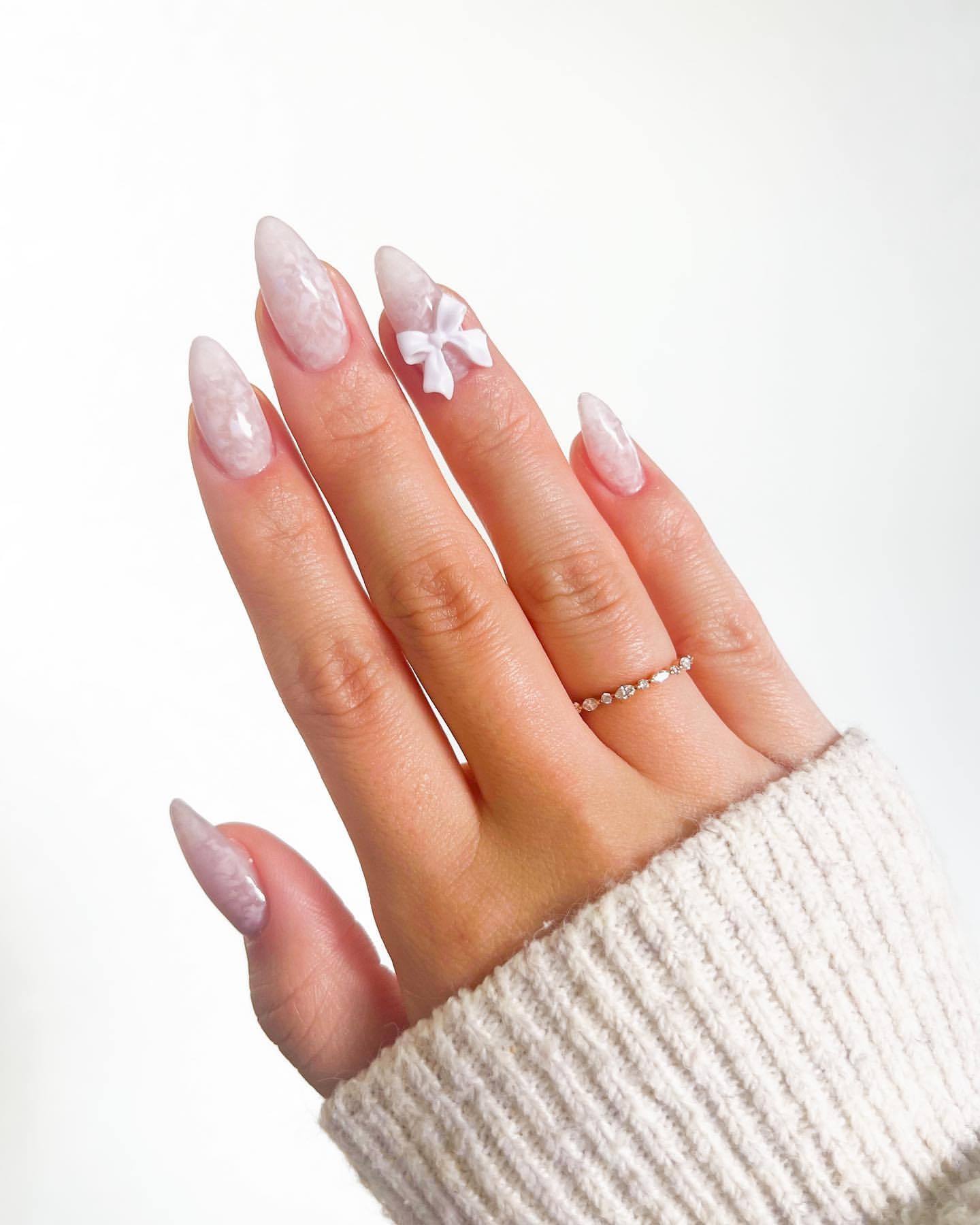 Acrylic wedding nails hold a special place along with wedding gowns compared with other wedding nail art. The white bow on the ring fingernail is a godsend. You can also go with Kiss Everlasting French Nail Manicure press on nails to skip the prolonged nail session.
46. Soon-to-be Mrs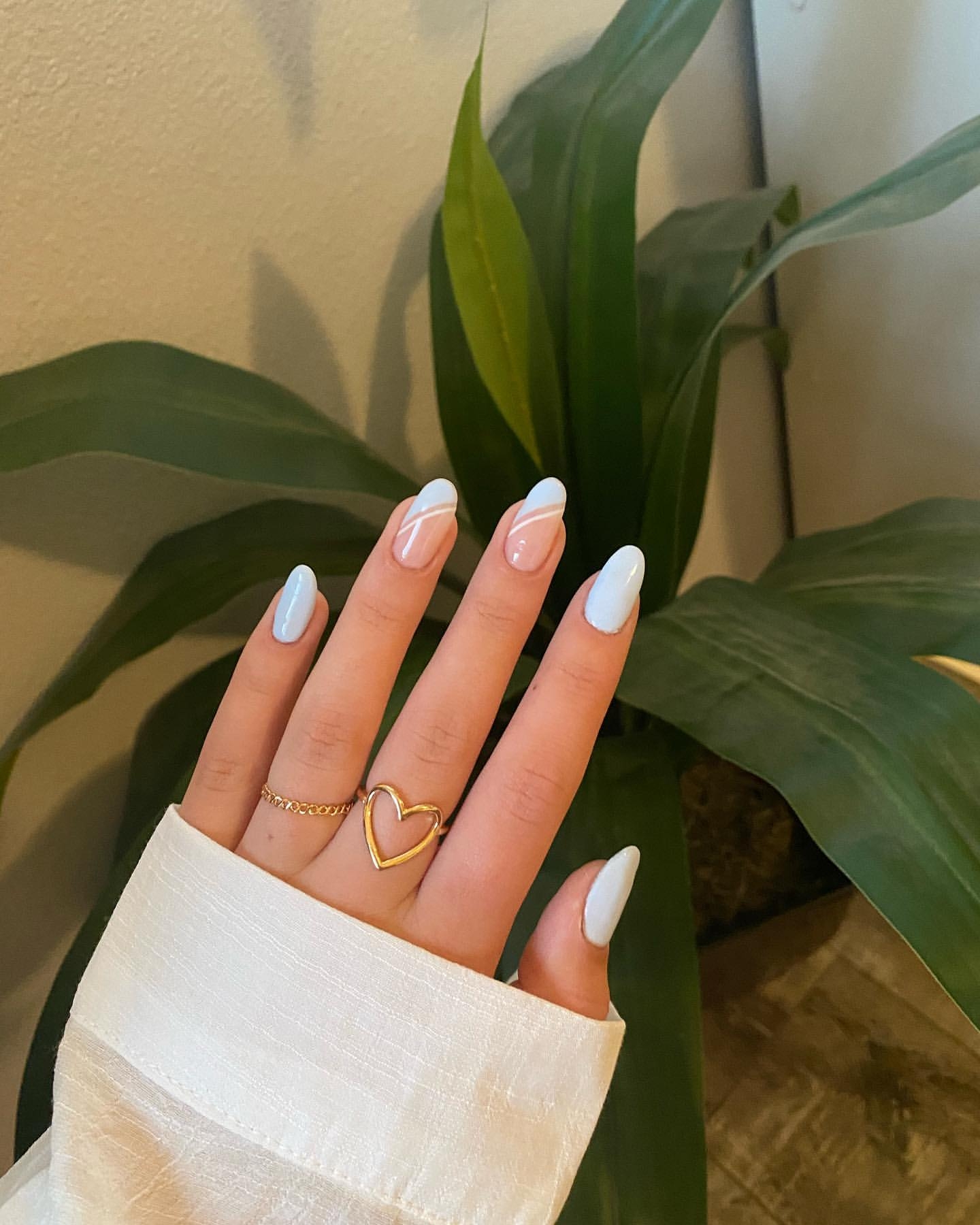 These natural wedding nails with their lustrous white color bring beauty to the ones worn. The white nail polish from OPI dominates the rest.
47. Bride Tribe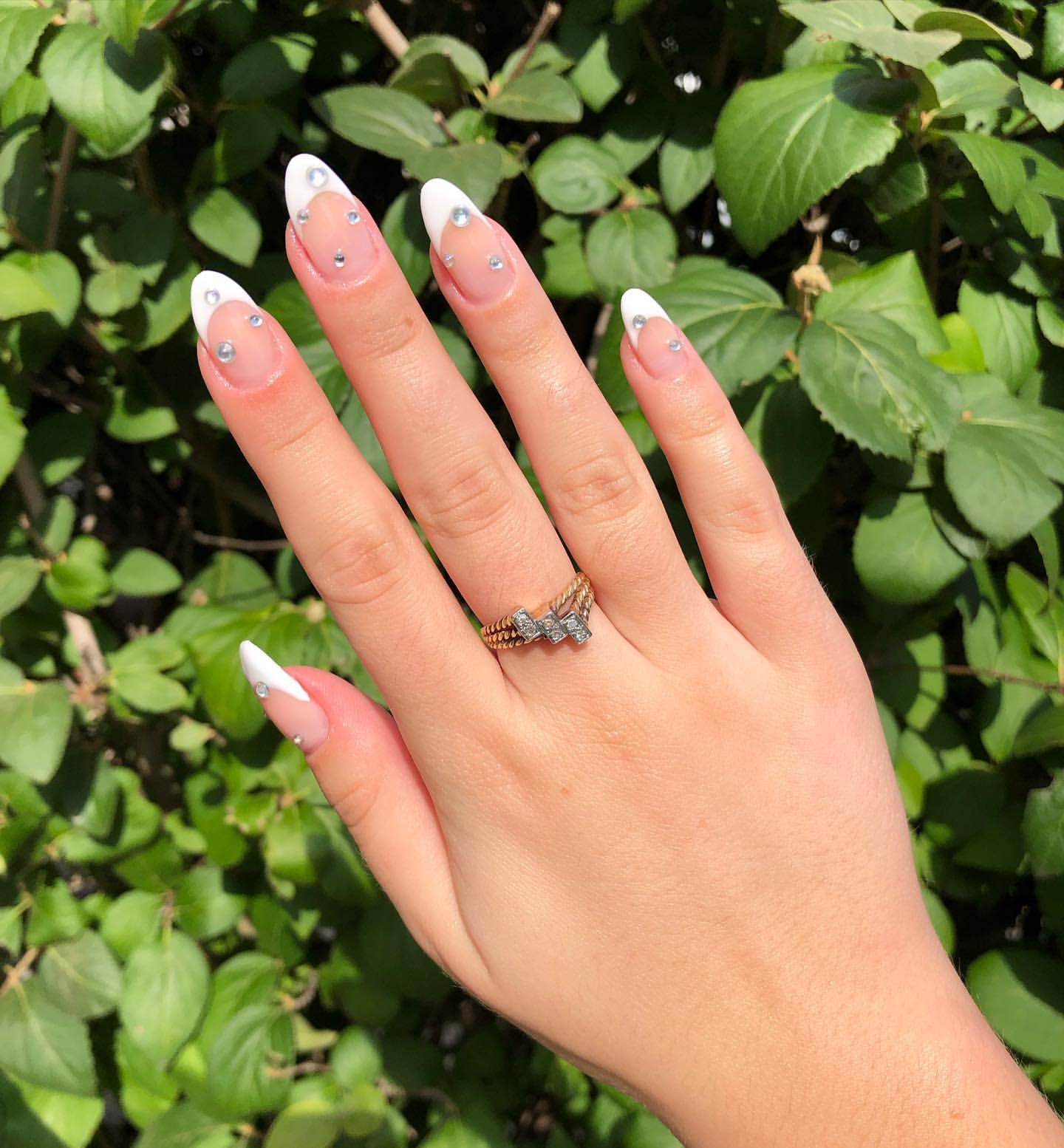 The tribe accompanying the bride can try these classy wedding nails. The wedding nail's French tip looks wondrously beautiful.
48. Wedding Starter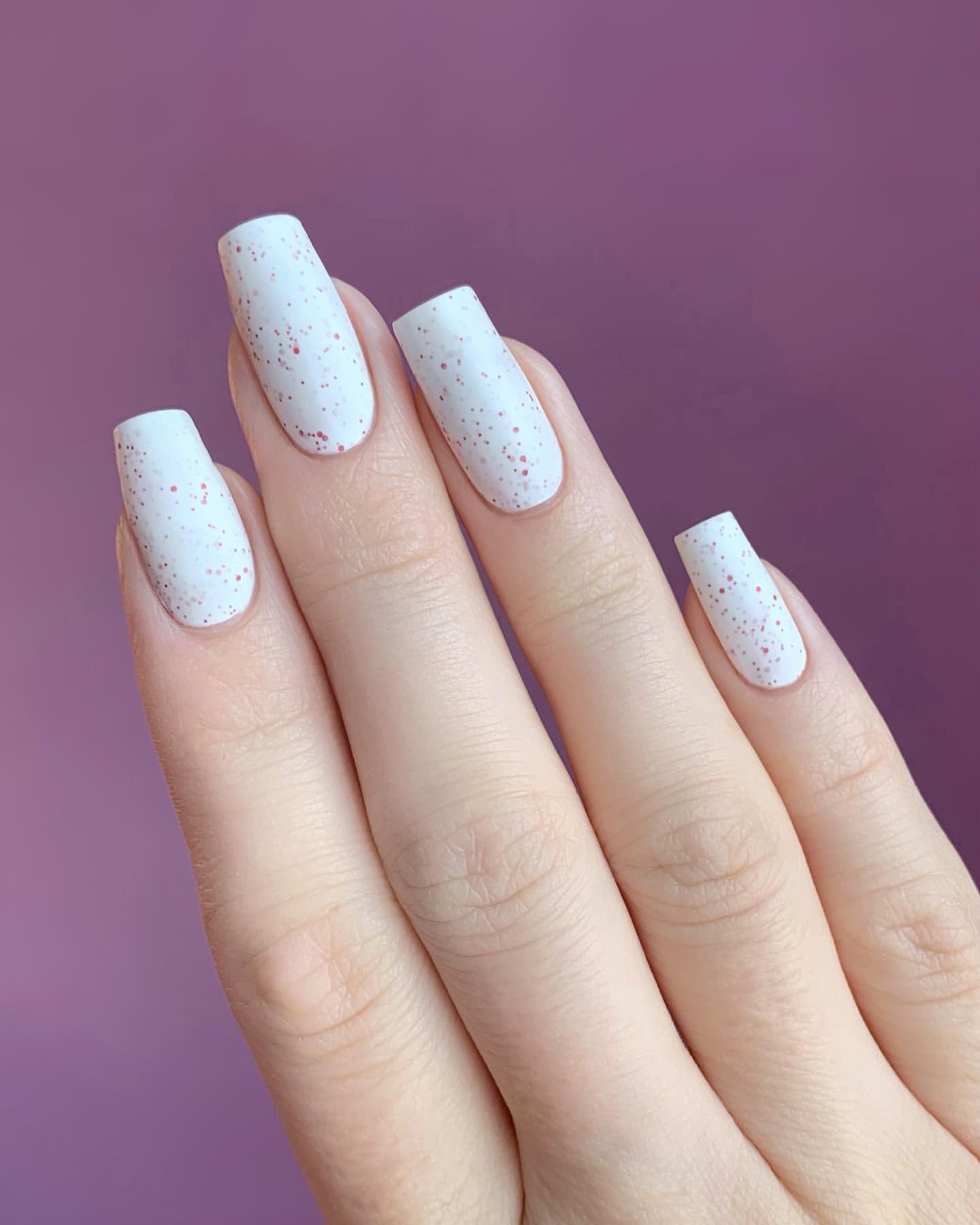 White nail polishes are more of a wedding thing. But it becomes boring when plain. This nail art's colorful tiny dots on white nail polish can be replicated with dotting tools of different sizes.
49. Roses, Kisses, and Fizzes
Everything is fair in love and nail art. With beautifully embellished French wedding nails, get the moves and bends out of red color. Get your perfect nail art brushes if you are planning to go with DIY.
50. Promoted to Husband
Isn't this wedding nail art alluring to see on screen? Then imagine the effect on our nails! Holographic pink, pale pink, and wedding nail art heart stickers – these are enough to get a perfect blend of lovely nails.
51. Tango Twirls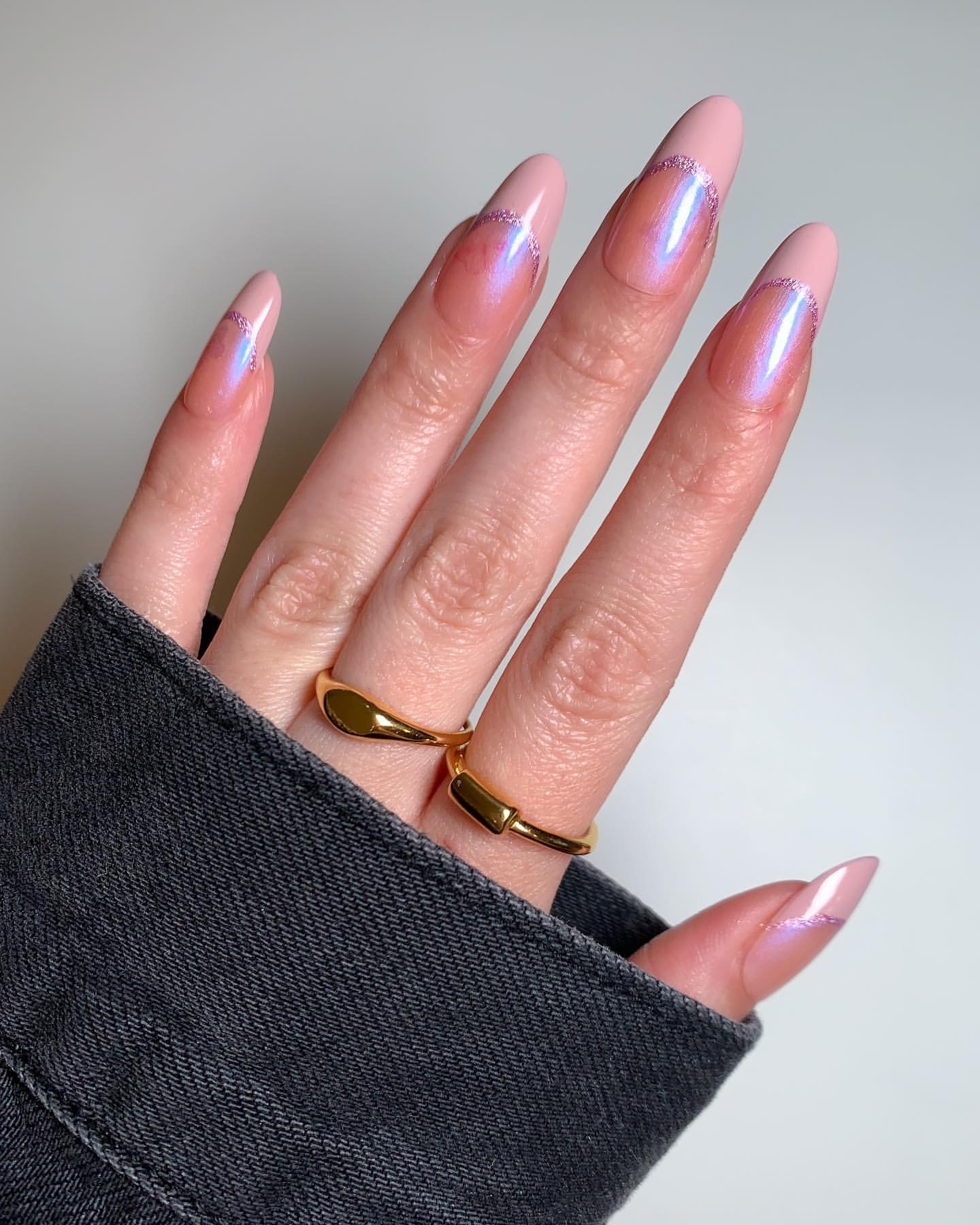 This hypnotic holographic pink sealed with pink glitter color followed by a light pink nail polish gets miraculously beautiful as you twirl in the tango. If you do your nails own, get a wedding nail art kit and create this oval wedding nail on your own.
Wrapping up:
Selfie station, photo booth, bridal bouquet, maid of honor, signature drinks, wedding planner, engagement, honeymoon – all these are literal signs of ecstasy and joy.
As chapter one of your love story unfolds, make sure your presence is a pretty bomb blast of beautiness. Delicate things like wedding manicures hold a great place in setting the aura right on the big day.
All the nail ideas for weddings in the above series are specially for matrimonial needs. I liked nail art designs No. 16 and No. 26 . I could not resist capturing them to try them for my friend's wedding. I hope you must have selected a handful to check with your nail manicurist.
Even if you are not marrying this year, your presence as a bridesmaid or flower girl is enough. You can try the above-prescribed magic to have your spirits high. Visiting a nail technician for a proper nail prep well before the day is a must, and kindly schedule it among the other appointments.
Hand in hand, heart in heart, as you start the 'lived happily ever after' fairy tale, I wish all the women who will be having their weddings this year a fantastic love story ahead.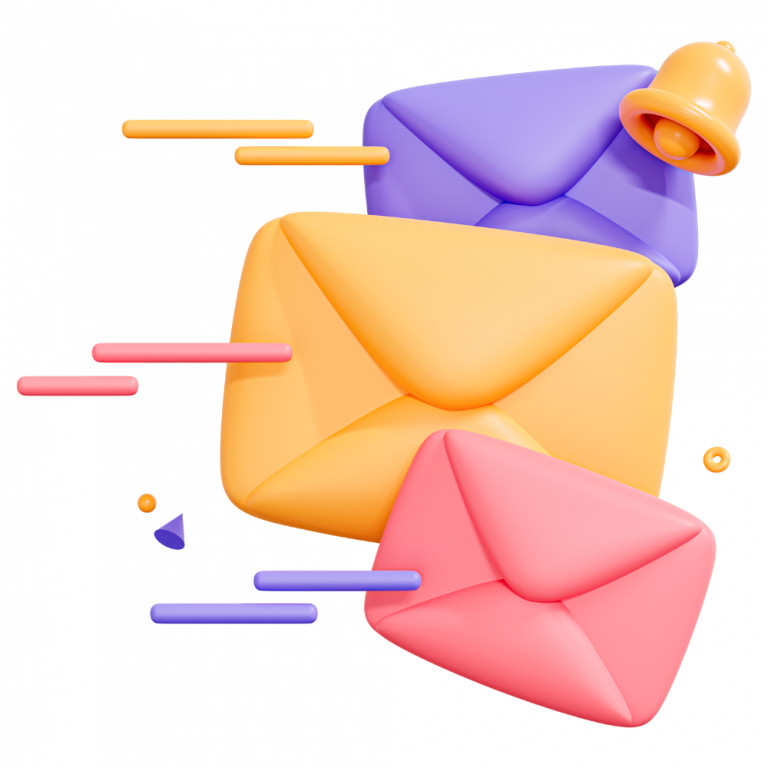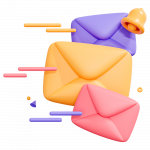 Read related: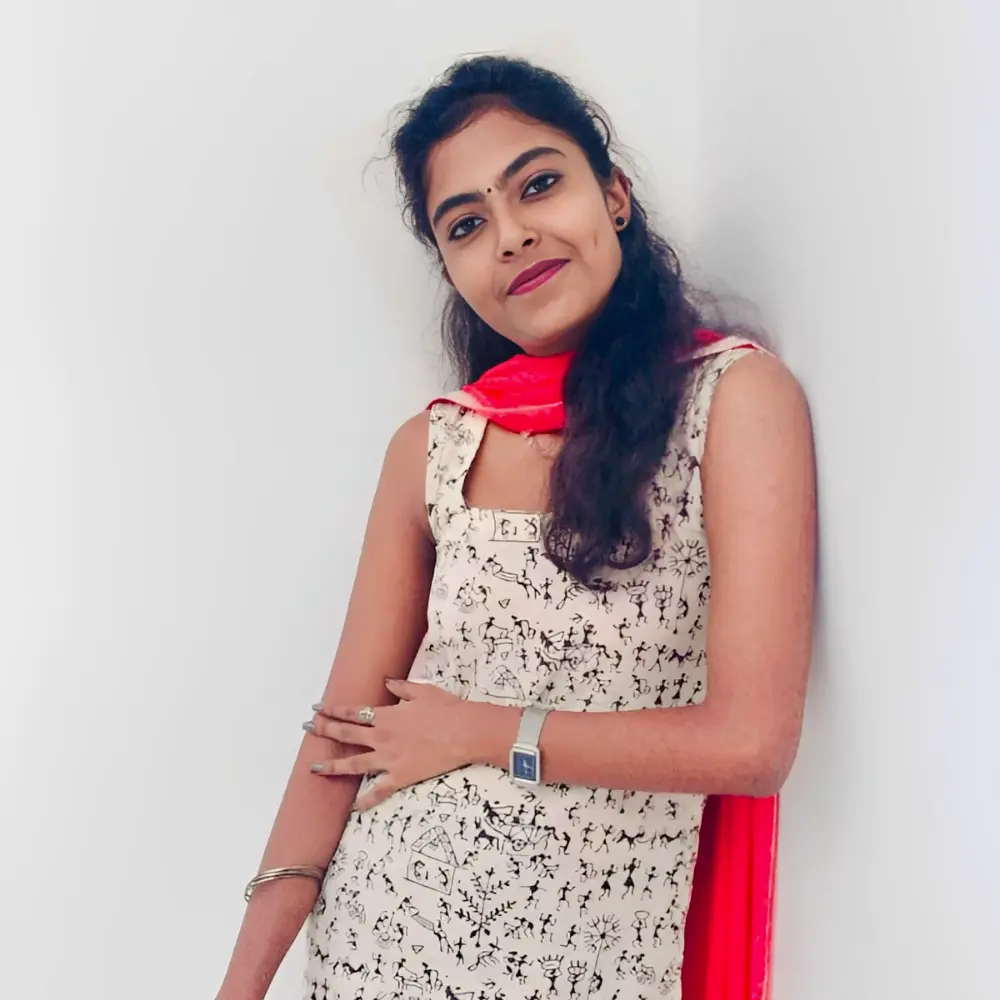 She's a nail enthusiast and fashion blogger who believes nail art is one way of adding colors to life. She learns new methods of manicures and provides content on the same.