7 Best Green Nail Polishes of 2023 for Eco-Chic Enthusiasts
The prime color of the earth – the seas, the plants, the forests tell of its beauty – how beautiful it is to bring that color onto nails! Indeed, I understand your enthusiasm to dive into the realm of the best green nail polishes of 2023, envisioning your next earthly manicure.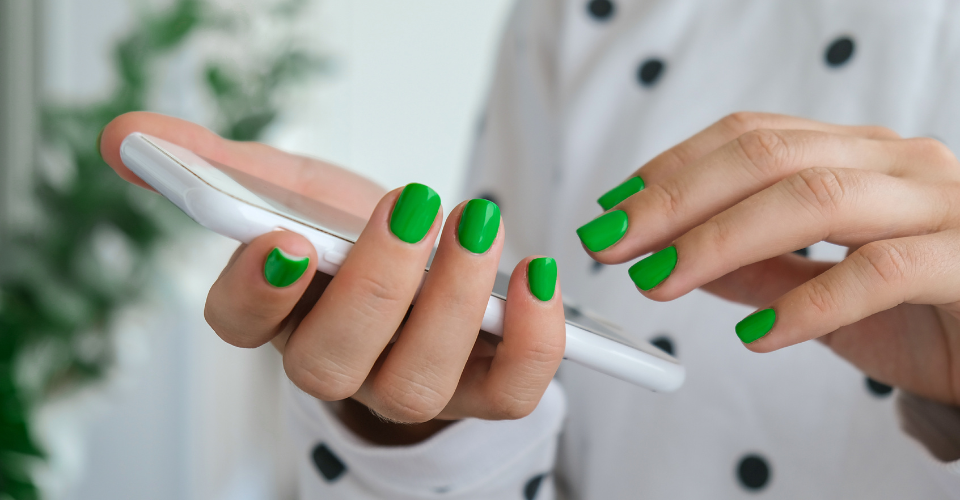 Green is a rare and unique color on nails! You can grab red or black nail polish and paint your nails without a second thought. But, when it comes to green, you need a clean knowledge of the in and out of green nail polishes. 
I felt it was difficult to select green nail polishes due to earlier failed experiences. This time, I want to help me as well as people like me who need a clear outline on selecting the best green nail polishes.
Within this blog, I will delve into the kingdom of eco-chic enthusiasm by presenting the 7 most exceptional yet best green nail polishes of 2023. Let's embark on this exciting journey.
What to Look for in Green Nail Polishes?
Green nail polishes are precariously beautiful stuff that needs perfect alignment to the norms of genuine beauty and unparalleled fashion! I have got you the standards for picking a flawless green nail color. Do have a checklist of the same while you place your order.
Shades: Shades of green nails range from light green, mint green, olive green, forest green, sage green, emerald green, and dark green. The selection of a color is intricately tied to the type of nail art you are planning to create and the specific occasion you will be attending.
Finish type: Glossy, matte, and metallic are the common ones. I believe the finish type plays an equal role to the nail color. Choose the proper finish type for your next manicure and make people fall in love with your style!
Free from: Make sure the green color nail polish you are shopping for is free from chemical toxins and environmentally friendly. Cruelty-free and vegan nail polishes should be the prime picks as an eco-chic!
Other features: This is an important criterion as this decides the quality of the nail polish behind the screens. Scrutinize the labeled features such as chip-resistant, alcohol-free, quick dry, anti-fade, and 7-day wear, etc before you cart one.
7 Best Green Nail Polishes in 2023 to Get Your Nails Vibrantly Green
Like the grass is greener where you water it, so does your nail become prettier when you green it! I know it's not easy being green, but once you are green, you are unstoppable! There you go! Hola! No more waiting! Discover the crème de la crème of green nail polishes in 2023 as I unveil the top 7 must-have shades!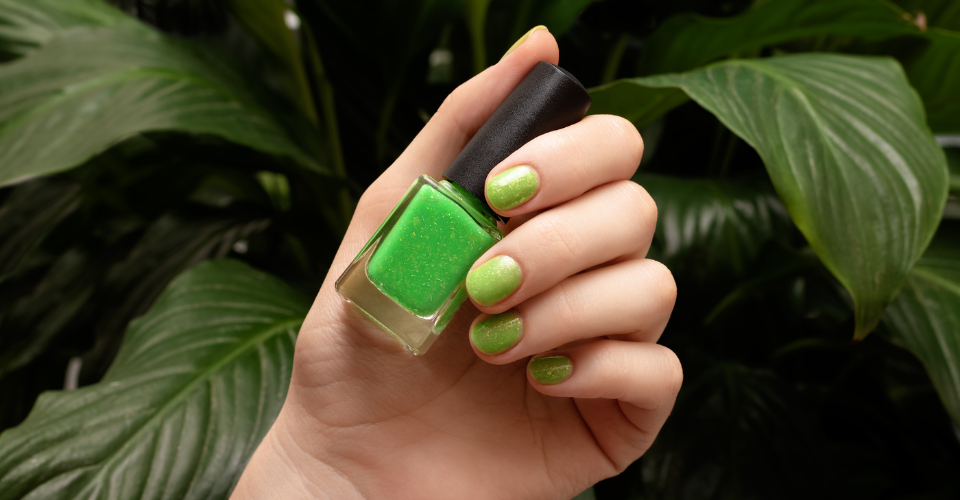 This post contains affiliate links. Read our disclosure for more information.
1. OPI Stay Off the Lawn Green
You can smell loveliness in this bottle of OPI green nail polish. Because once you trespass the lush green, you can never turn back. The iconic color and the product quality sets your spirits high as ever. Even nail art lovers who overlook green in their works, turn back to this green! Get it, wet it, and set it!
Pros I found:
Easy application and removal.
Great for nail artwork.
Cons I found:
There's not a single aspect to dislike!
Brand: OPI | Finish Type: Creme | Liquid Volume: 0.5 fl. oz. | Type: Liquid | Shade: Stay Off the Lawn!!
2. Essie's Muted Green Nail Polish
With this product, weaving green and trends, you can never go wrong! You will fall for not only this trendsetting color but also for its glabrous shine. You live only once, so please don't miss this color! Drown in this sublime sage green nail polish and have your mind and fashion refreshed!
Pros I found:
Easy glide brush.
Vegan free.
Cons I found:
Brand: Essie | Finish Type: Glossy | Liquid Volume: 0.46 fl. oz. | Type: Liquid | Shade: Sage green
Post You May Like: 7 Best Glow-in-the-Dark Nail Polishes in 2023
3. Beetles Gel's Emerald Green Nail Polish
Have you ever seen a green so gothic? This emerald green nail polish is my all-time go-to green! Even your daily mundane work becomes lively with this product. So stop waiting and start buying. Because once you have it on your nails, you will realize that this dark green nail polish is not for namesake emeralds!
Pros I found:
Salon quality at home.
Toxin-free.
Cons I found:
Takes a little longer to dry.
Brand: Beetles Gel Polish | Finish Type: Glossy | Liquid Volume: 0.51 fl. oz. | Type: Liquid | Shade: Emerald green
4. Essie Expressie's Mint Green Nail Polish
Forget your first love. Fall in love with this product of Essie Expressie, and you won't regret it anytime! If you are someone who doesn't need a flamboyant green but needs a green somehow, then you can try this pastel green nail polish! Drench yourselves in the serine mint green gel polish like a beautiful mermaid!
Pros I found:
Quick dry.
Amazing shine!
Cons I found:
There's nothing to complain about! 
Brand: Essie | Finish Type: Glossy | Liquid Volume: 0.33 fl. oz. | Type: Base | Shade: Mint green
5. Revlon Glossy Posh Green Nail Polish
The perfect color for an eco enthusiast more than this never exists! Once you are done with the first bottle, I bet you will buy a second one too! This Kelly green nail polish gives an earthy feeling making us connect with nature more than any other color. This irresistible electrifying color is a must-try at least once!
Pros I found:
Dry on the fly.
Chip resistant.
Cons I found:
Slight variation in the color given.
Brand: Revlon | Finish Type: Glossy | Liquid Volume: 0.5 fl. oz. | Type: Base | Shade: Kelly green
6. Essie Expressie Olive Green Nail Polish
Say yes to Essie Expressie and wait for the magic! Even for short nails, Essie's olive green nail polish gives a beauty treat. I recommend you try this color with nail art stickers. Okay, let me put it this way – Essie Expressie's best olive green nail polish + nature-themed nail art stickers = that stylish chic in town!
Pros I found:
A minute dry!
No requires multiple coats.
Cons I found:
There's no reason not to love it!
Brand: Essie | Finish Type: Glossy | Liquid Volume: 0.33 fl. oz. | Type: Gel | Shade: Olive green
7. OPI Decked to the Pines Green Nail Polish
Last but not least, in fact, the best! This metallic green shimmering with a yellowish green sets my soul on fire! This classic nail color brings out your merry mood in a tiny bottle. You can try this Christmas posing with the holly leaves and pine trees! Revolutionize your manicure to the next level with this metallic green nail polish from OPI.
Pros I found:
Long-lasting!
Best for occasions!
Cons I found:
Brand: OPI | Finish Type: Metallic | Liquid Volume: 0.5 fl. oz. | Type: Liquid | Shade: Metallic green
Do you want to save this post for later? Make sure to pin the image below so you can find it easily!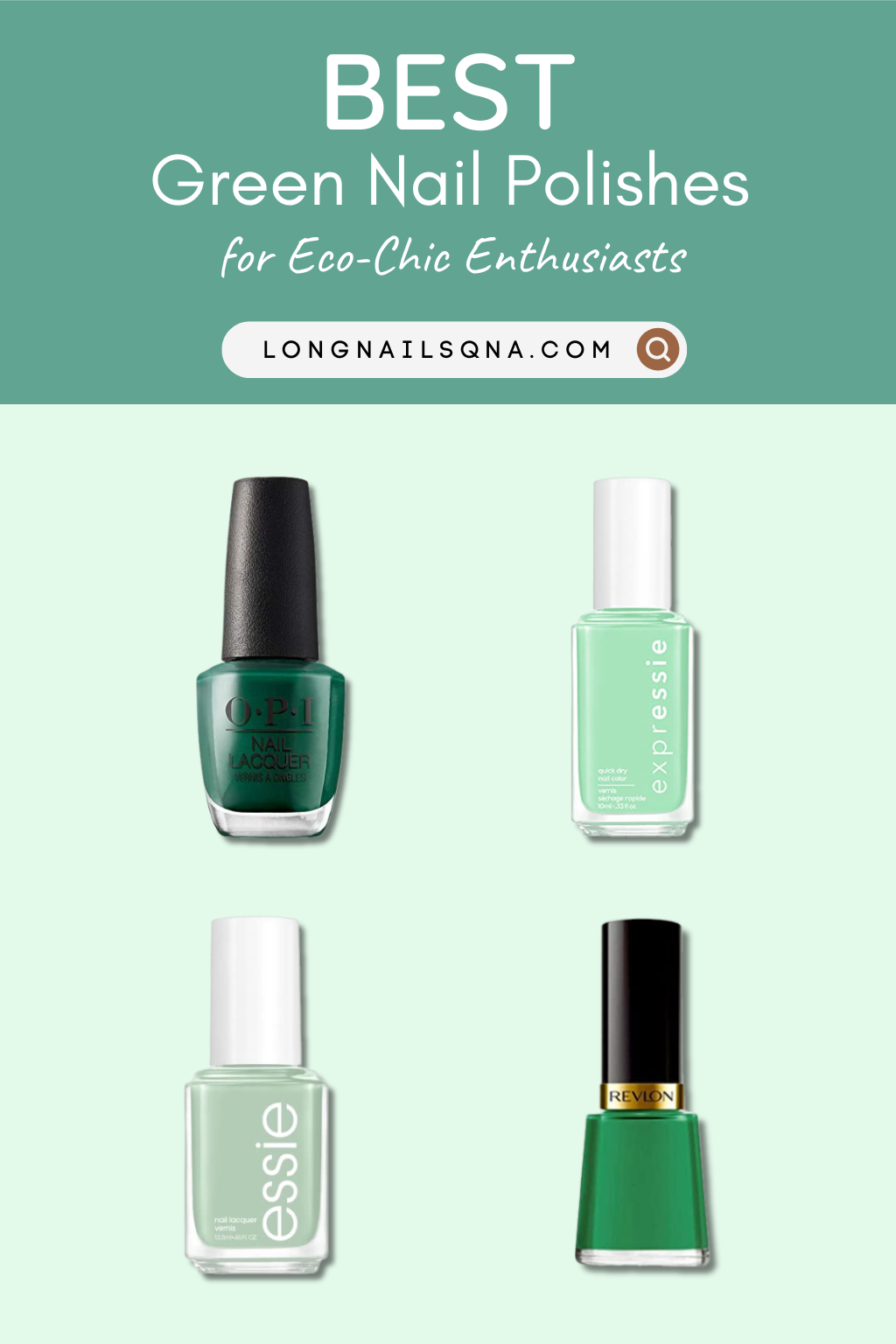 Final Thoughts
Green is the color of creation and calmness. For all those who are trying hard in silence for a breakthrough success, green accompanies you triumphantly! And nail art is just the ideal way to adorn this holy color.
The third and seventh ones from this list are my favorites and captivated my heart from the very first use! I wanted you, princesses, to be eco-chics with the correct shade of your choice. Follow the guidance I shared and choose the best green polish effortlessly.
Embrace yourselves in the green blanket and emphasize your fashion agenda with green nail polishes! Be that gutsy gracious, and green nail enthusiast, making people fall in love with your true color!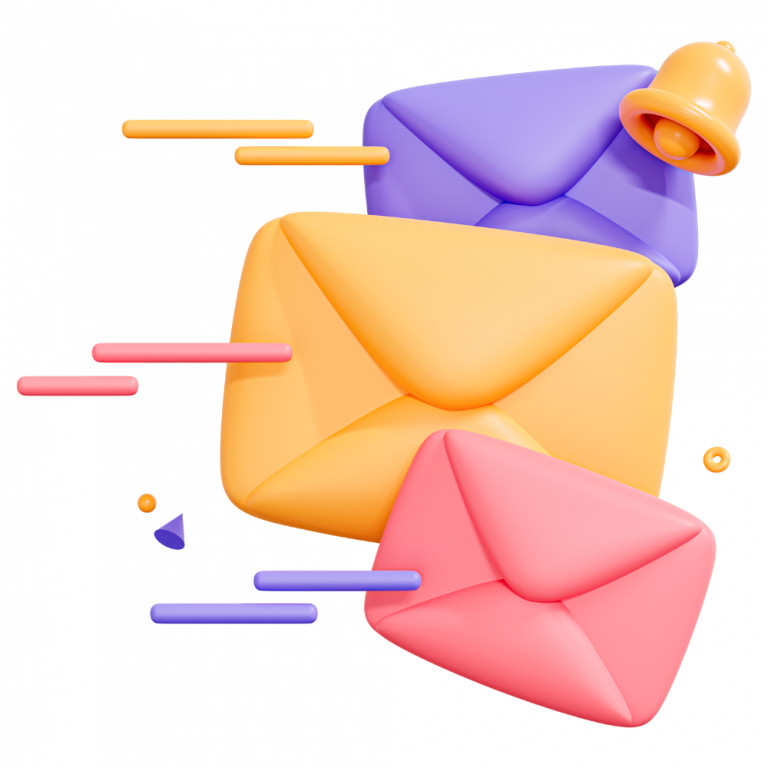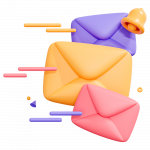 Read related: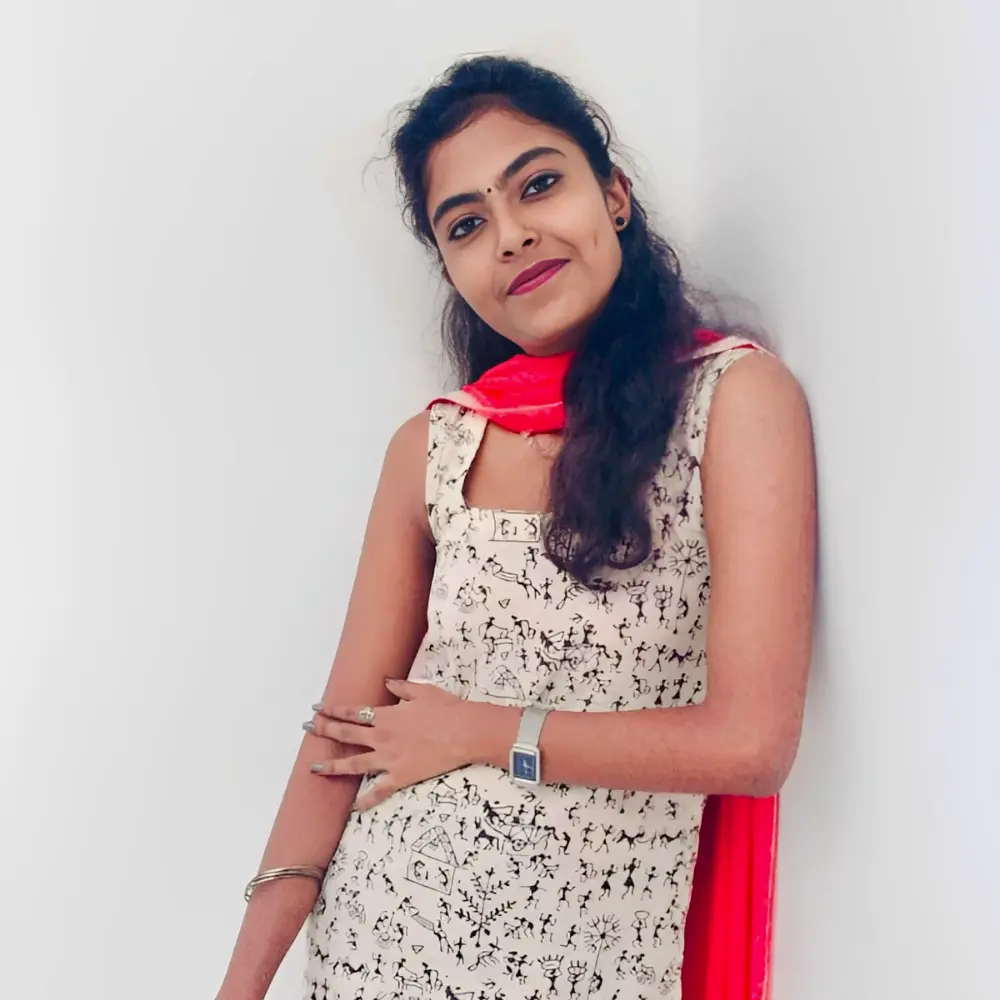 She is a manicure enthusiast and fashion blogger who believes that nail art is a wonderful way to add colors to life. With a passion for learning new nail art and manicure techniques, Jeroline eagerly explores and shares her knowledge through captivating content.