25 Cute Mother's Day Nail Art Designs for 2023
The alpha and the omega of our lives will be our mothers. You begin your life seeing her face and live through bringing her happiness. There is no true heroism greater than motherhood. As we move toward Mother's Day 2023, it'll be unjust if we don't mention anything related to Mother's Day nail art in our blog.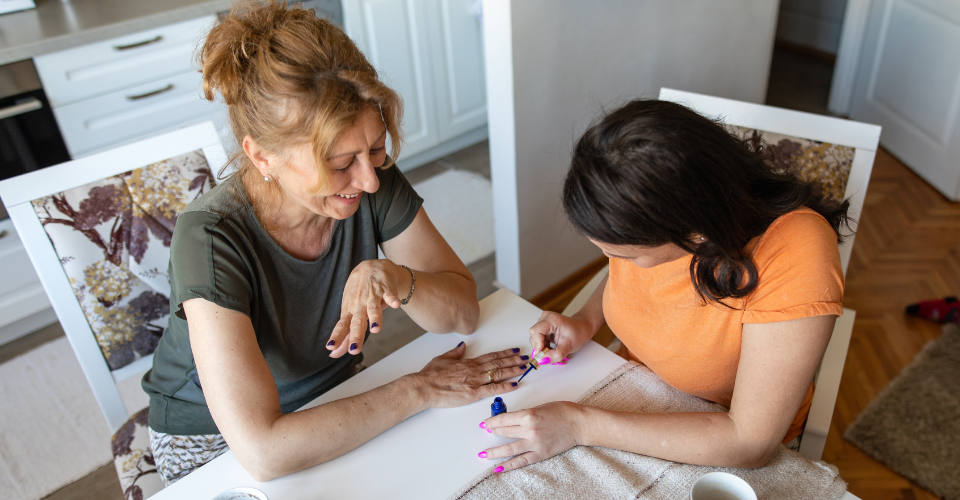 Mother's Day nail designs will create cute little moments and alleviate the day to the fullest. There are nail art gifts for Moms that include nail art supplies, stickers, and nail polish that you can gift to your mom to intense this special day.
Mummas are the real superheroes, I mean heroines, we forget to appreciate all the time. Art is one of the best forms to celebrate those heartbeats of home. Specifically, nail art is one way of adding colors to life, and I strongly believe in this!
I have curated 25 cute Mother's Day nail ideas and art designs for you this time. Unquestionably, as daughters, I bet you will screenshot at least 10 of these nail ideas for Mother's Day given below. So, scroll down, have a look at the Mother's Day nail art, take a screenshot, try it, and swag.
25 Cute Mother's Day Nail Art Design Ideas for 2023
Check out the top 25 handpicked, eye-catching Mother's Day nail art designs specially organized for Mother's Day 2023. Read further to get the Mother's Day nail inspo and how to attain them.
1. Mumma, I Love You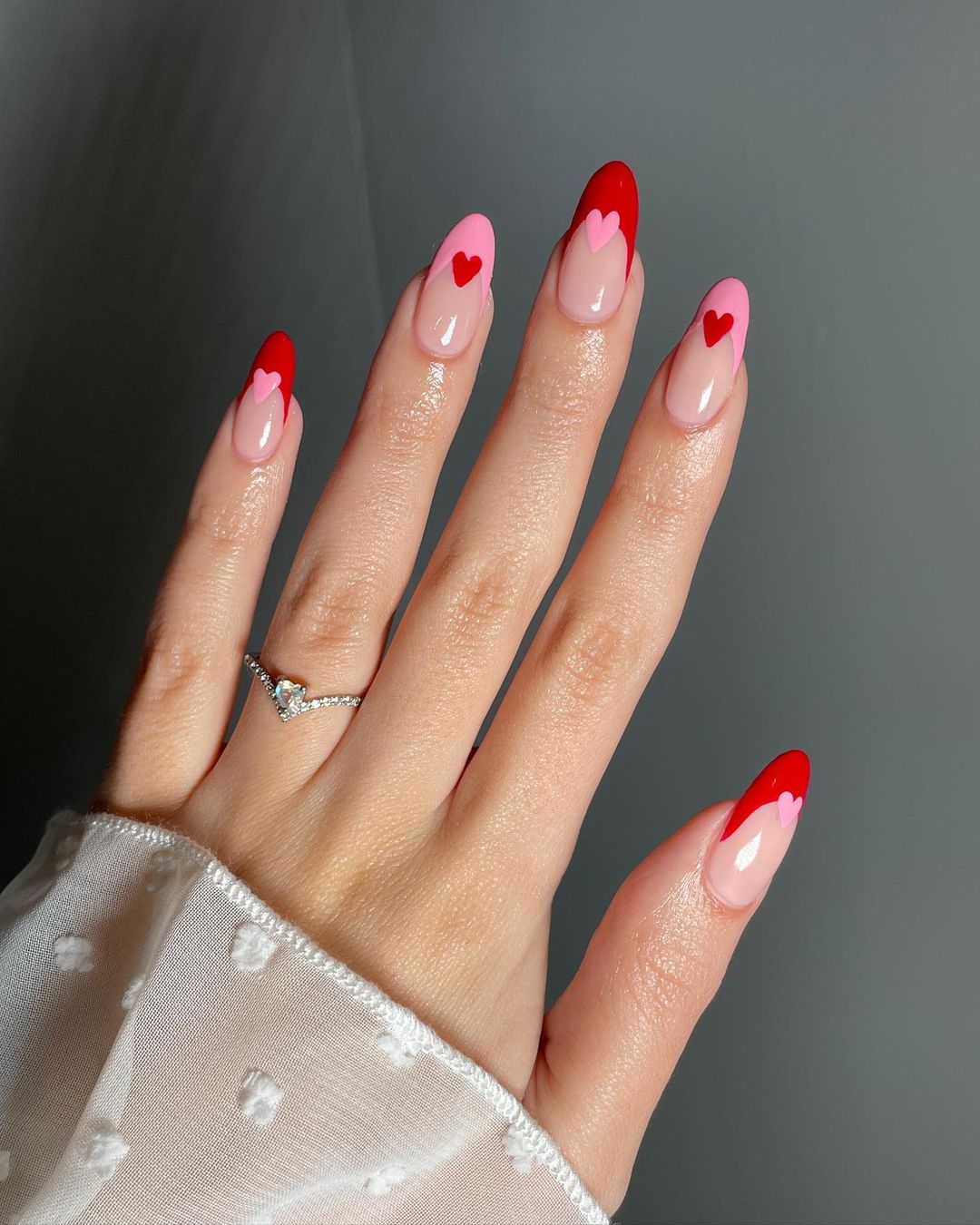 This wondrous nail art design with red and pink borders encloses lovely hearts within them. Red hearts are the ultimate epitome of love, and there you go! Prep the nail with a nail buffer prior to the nail art to achieve such a flawless creation.
2. Holographic Gifts for Her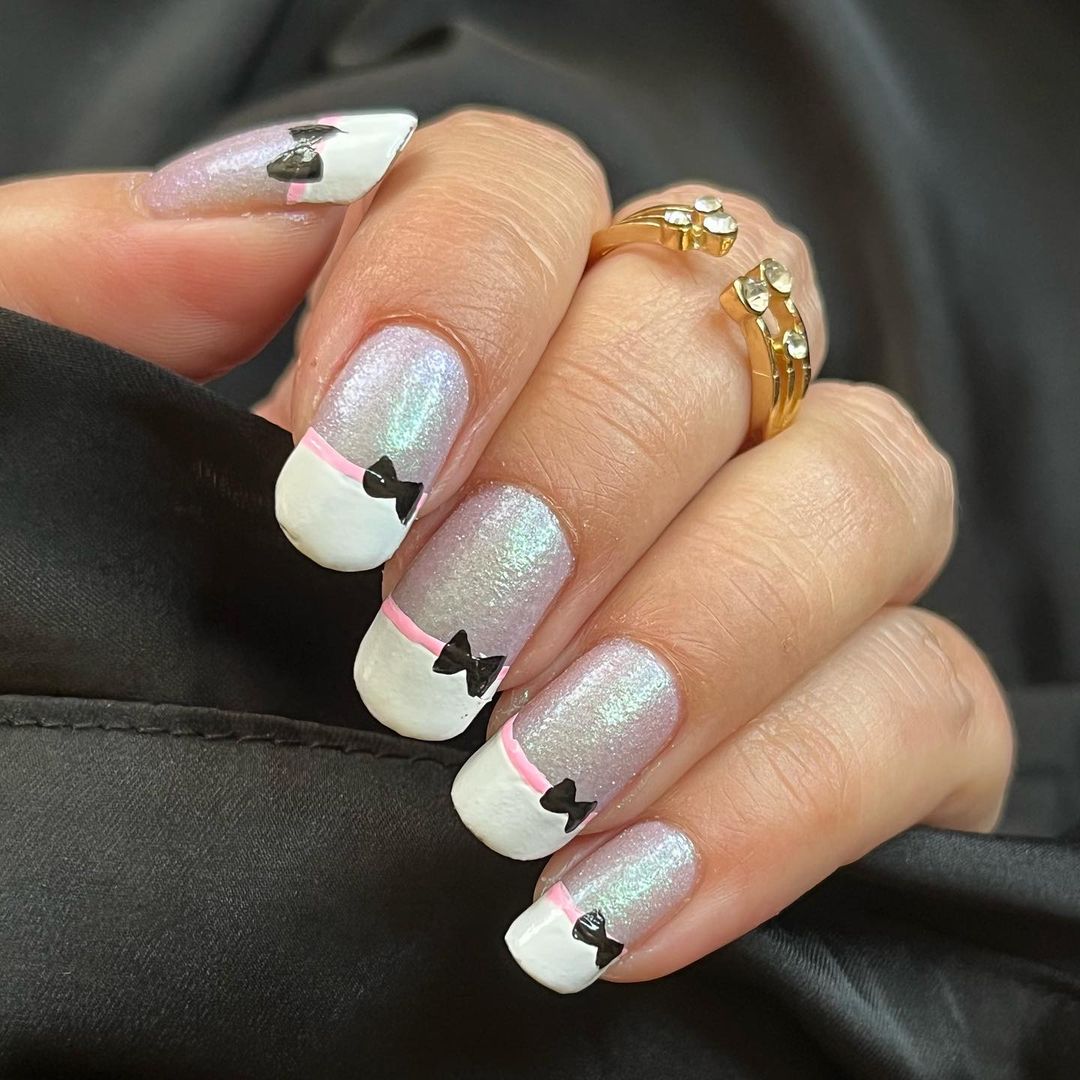 Look at this surprise gift Mother's Day nail art tied with a black bow and white confetti. This art is one of the best nail designs for moms, and you should give it a try.
3. Red Marshmallows Ready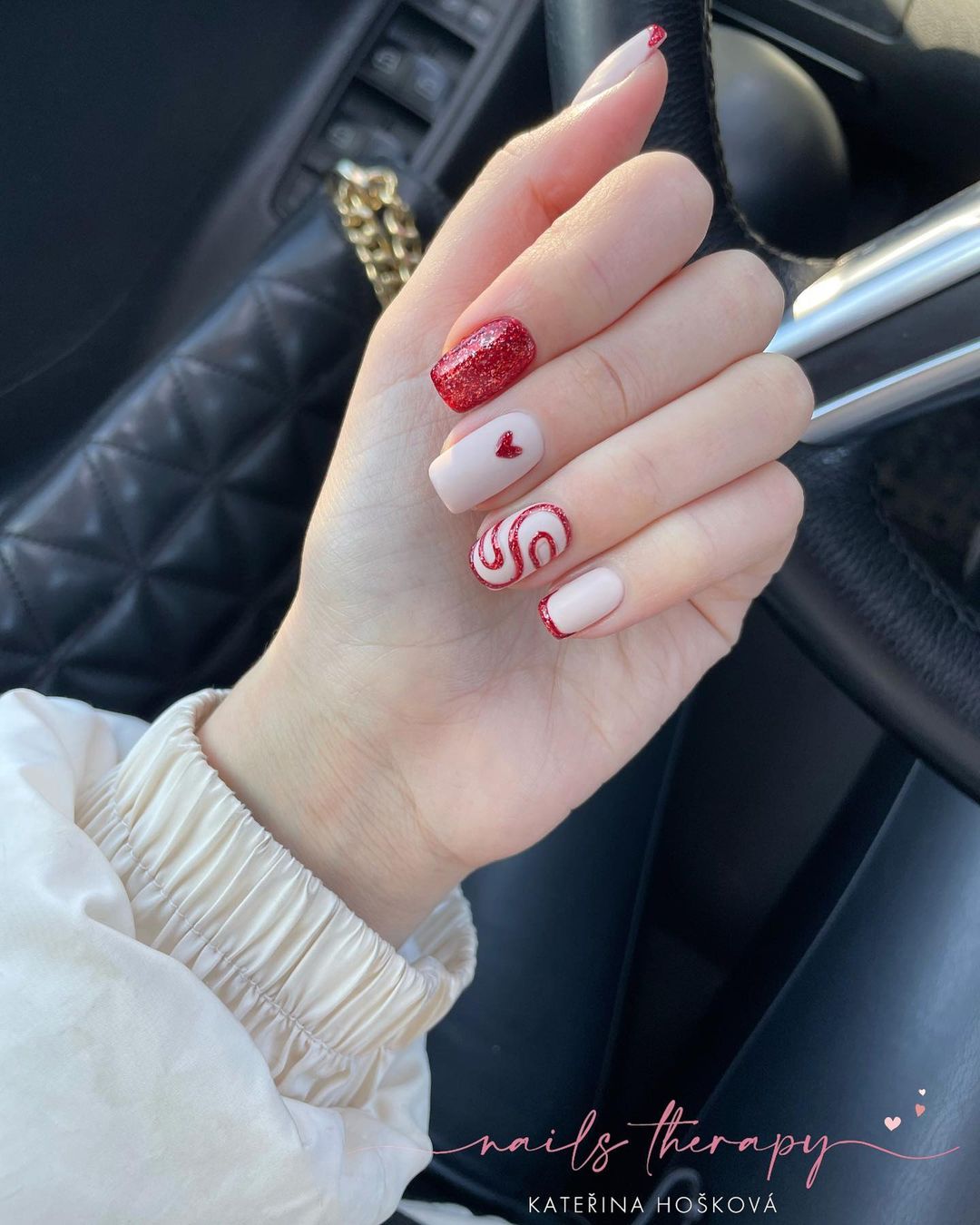 Red nail art represents your delicate nature! Red glittery stuff perfectly clutched on white nail paint is a pleasing piece of Mother's Day nail art. It looks like a tasty candy just a bite away!
4. Hugs and Kisses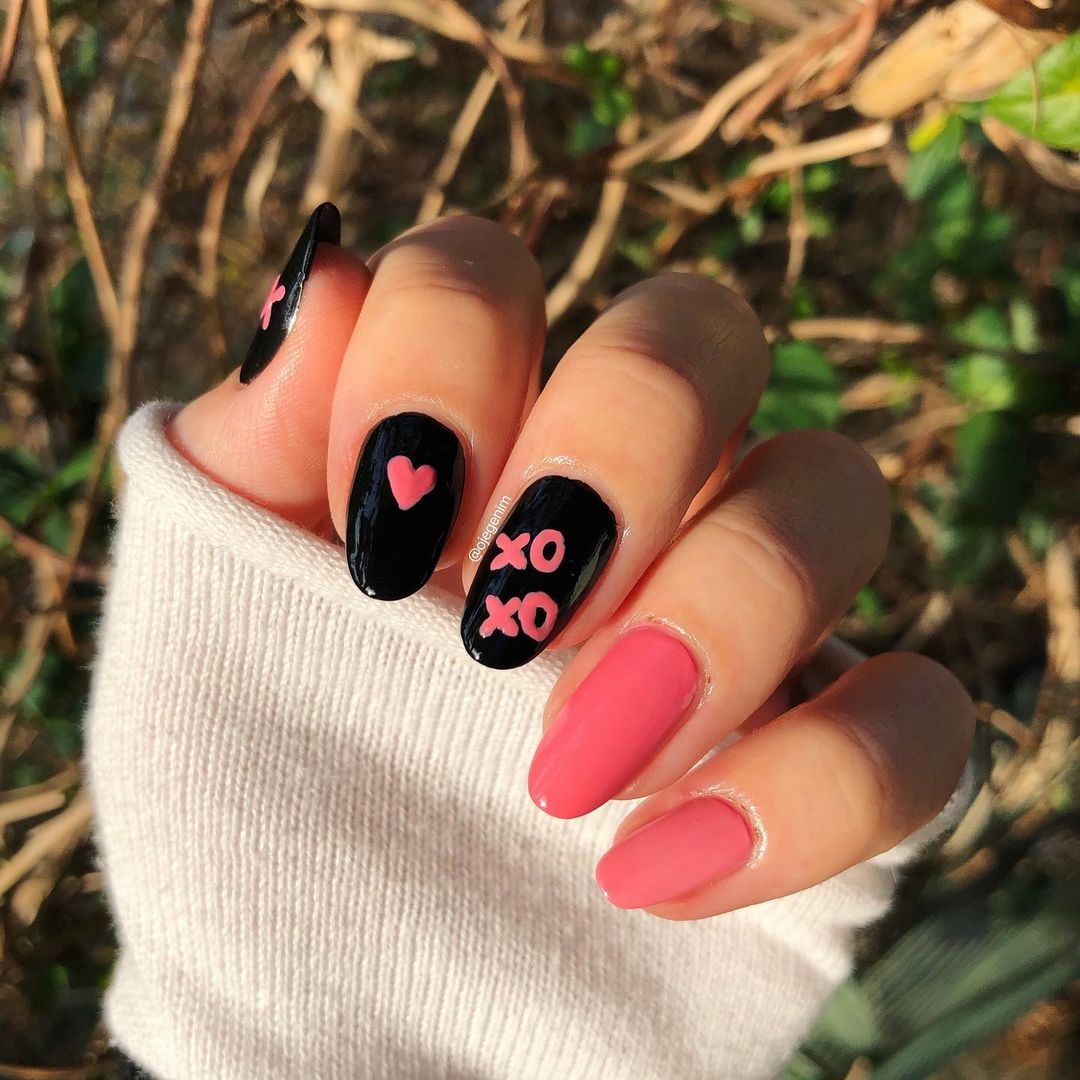 This nail art represents the hugs and kisses you intend to give your mom. For all those who stay away from their mom, picture it and send them your virtual hugs and kisses.
5. Blossom With Love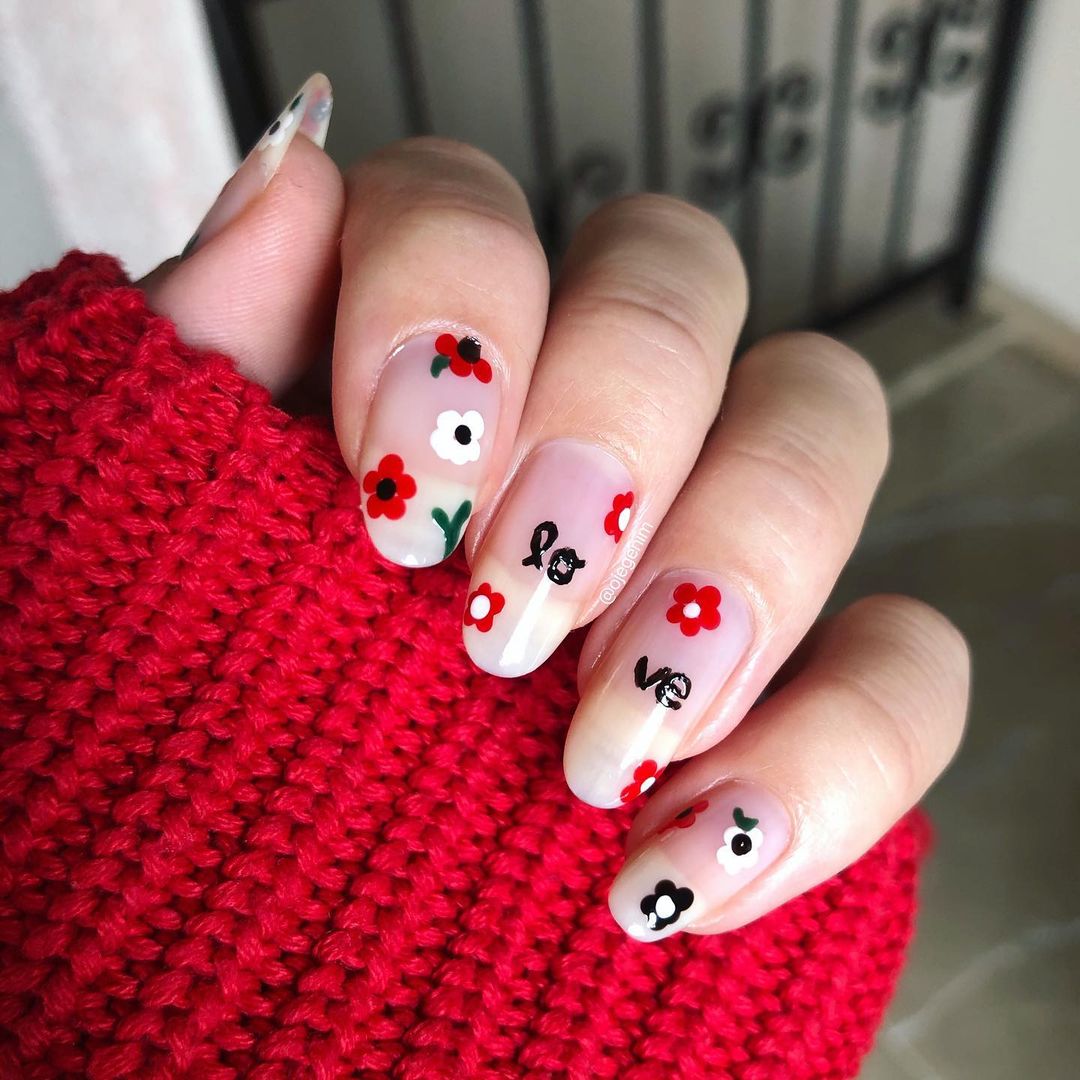 Welcome your mom with this nail art design of bloomed flowers showered down from heaven. This floral art on plain nails is so spectacular.
6. Starry Pink Nights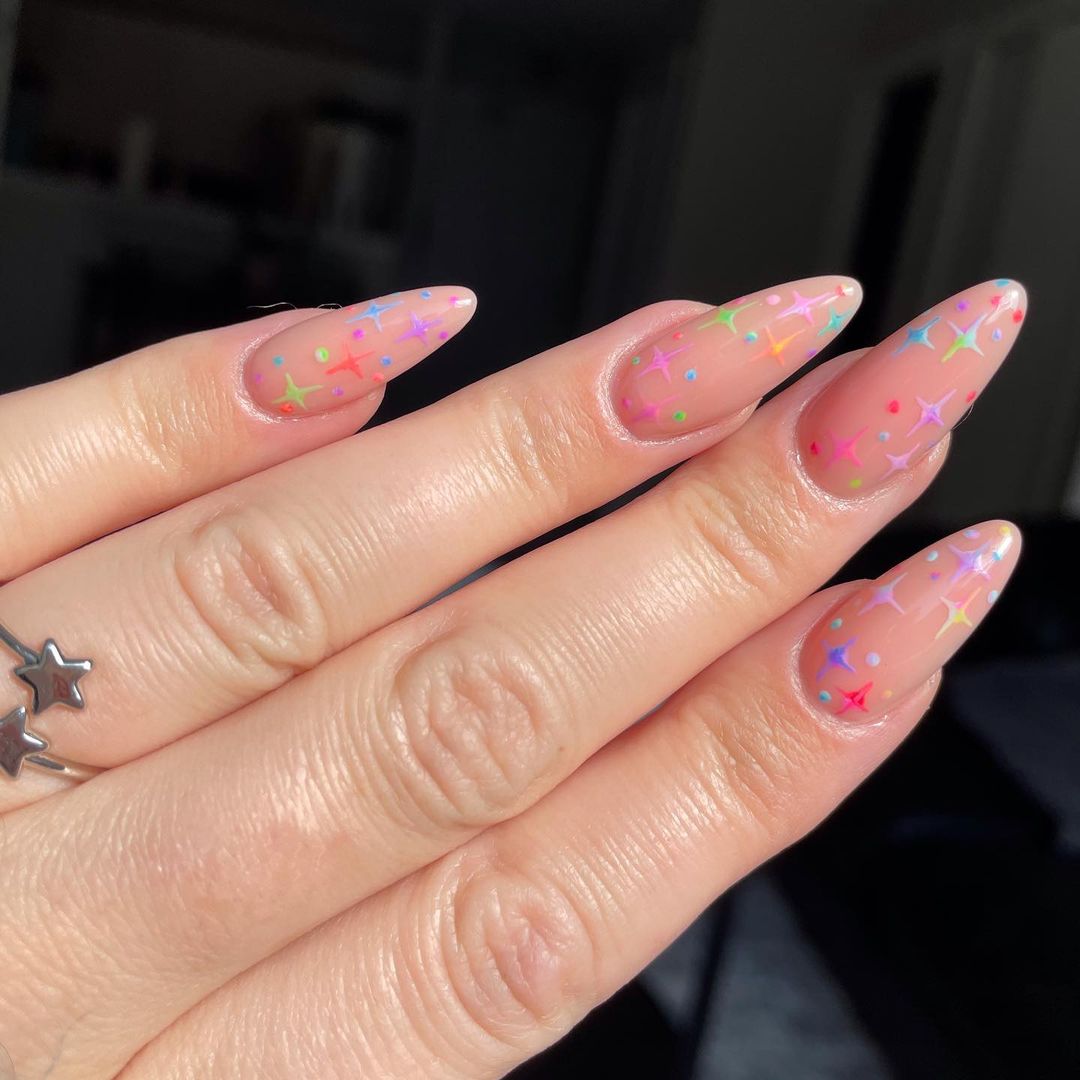 These pink Mother's Day nails have a beautiful shade upon which colorful stars dwell. It represents how your mom lights up the home. Honor her with this beautiful work of art!
7. Whispers of the Floret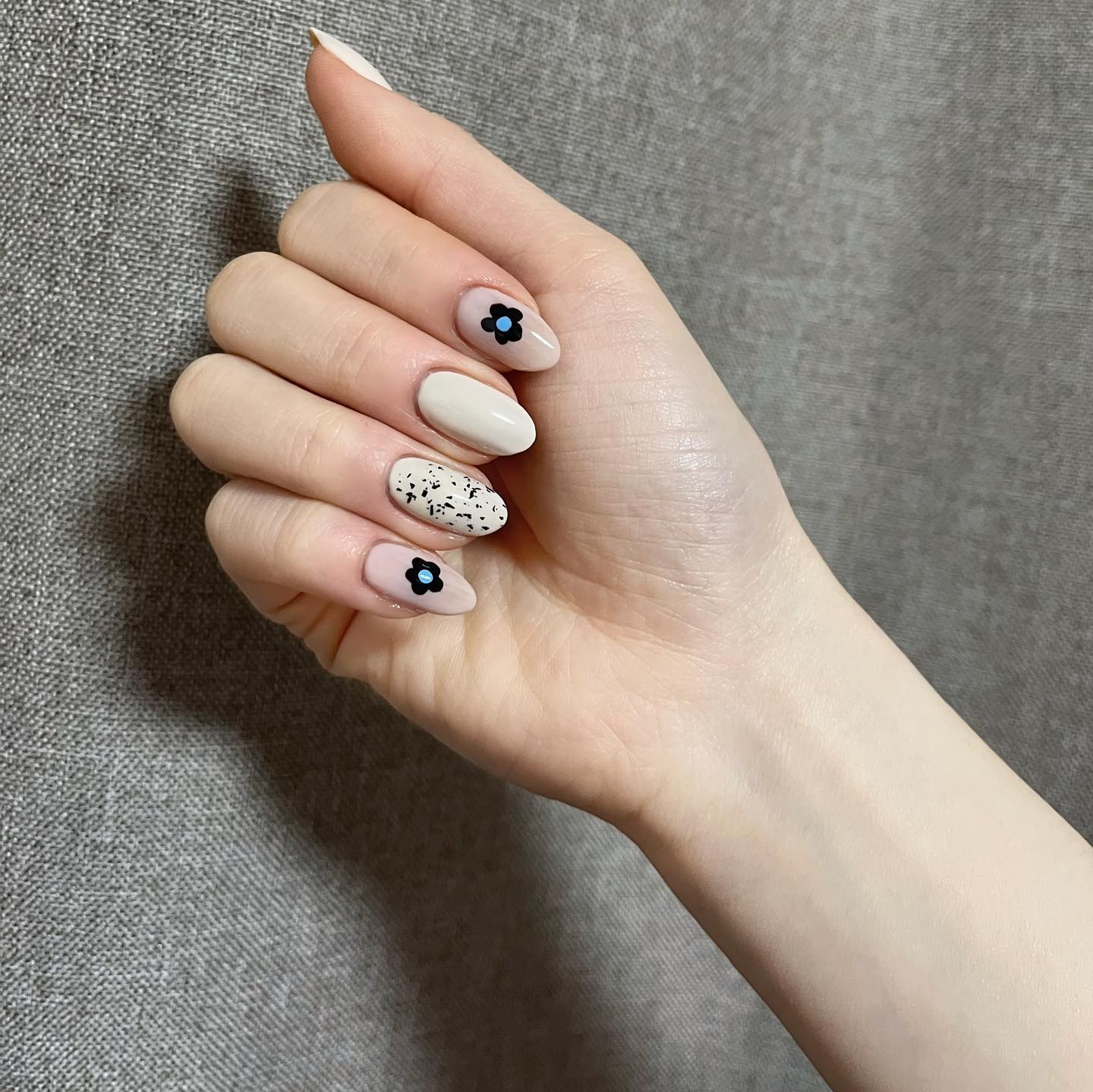 The simple look yet a sophisticated work of art represents the warmth a mother gives. It goes well for short nails. The wholehearted Mother's Day gift – nail art of this type!
8. From the Bottom of the Heart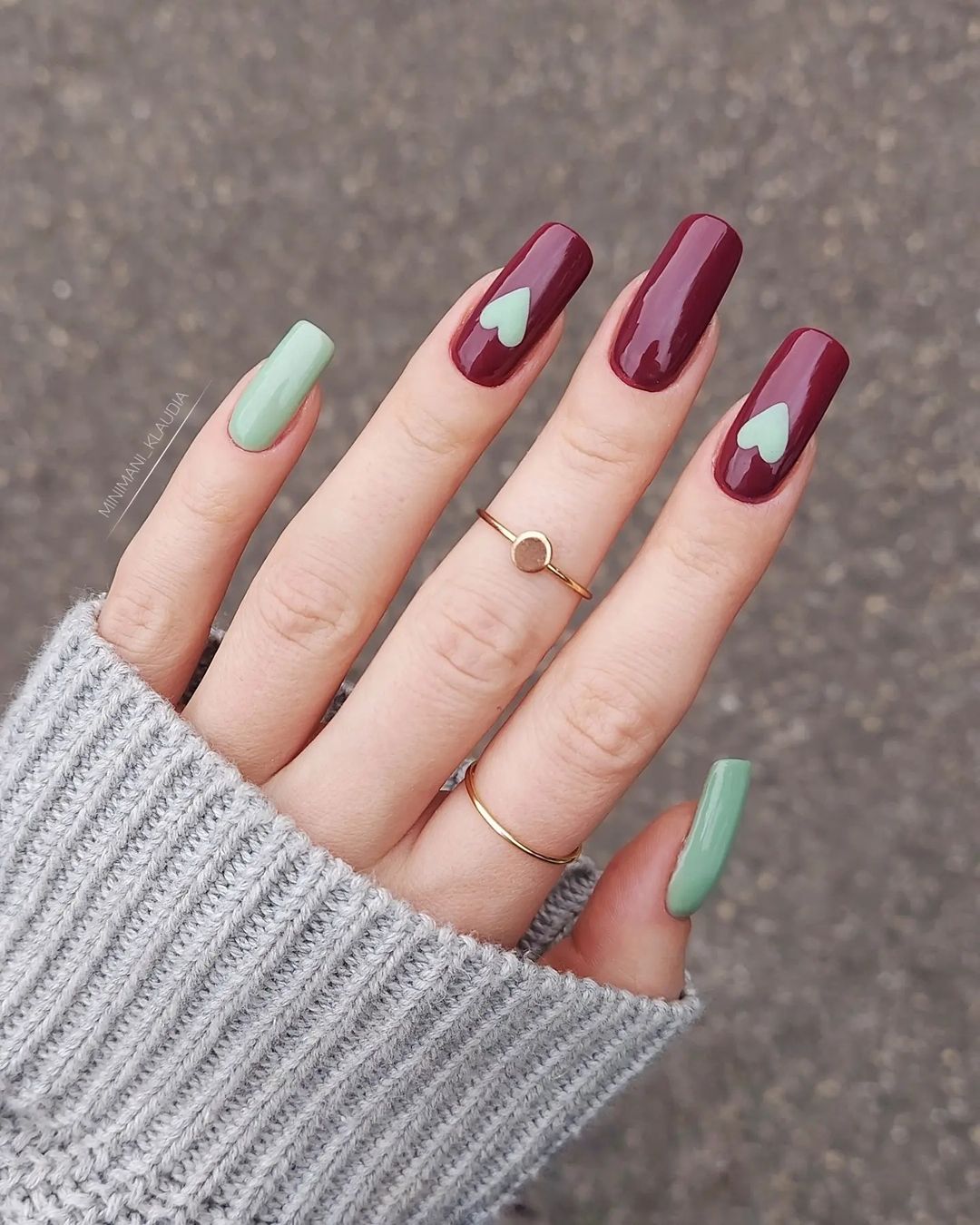 The striking combination of beetroot red and sea green pearl nail polishes makes me spellbound. Devote this Mother's Day gel nails to your bossy mom.
9. Ray of Love
This pretty pinkish ombré with a white base looks great during parties. Insta it and tag your sweet mumma! You can even try this Mother's Day nail art for your mom's birthday.
10. Flower Pots
The yellow-outlined red flowers planted in the brown pot make your audience stand and stare for more than a minute. Such nail ideas for mom's special day hold great significance.
Post You May Like: 35 Cute Butterfly Nail Art Designs for 2023
11. Tinkles of Hearts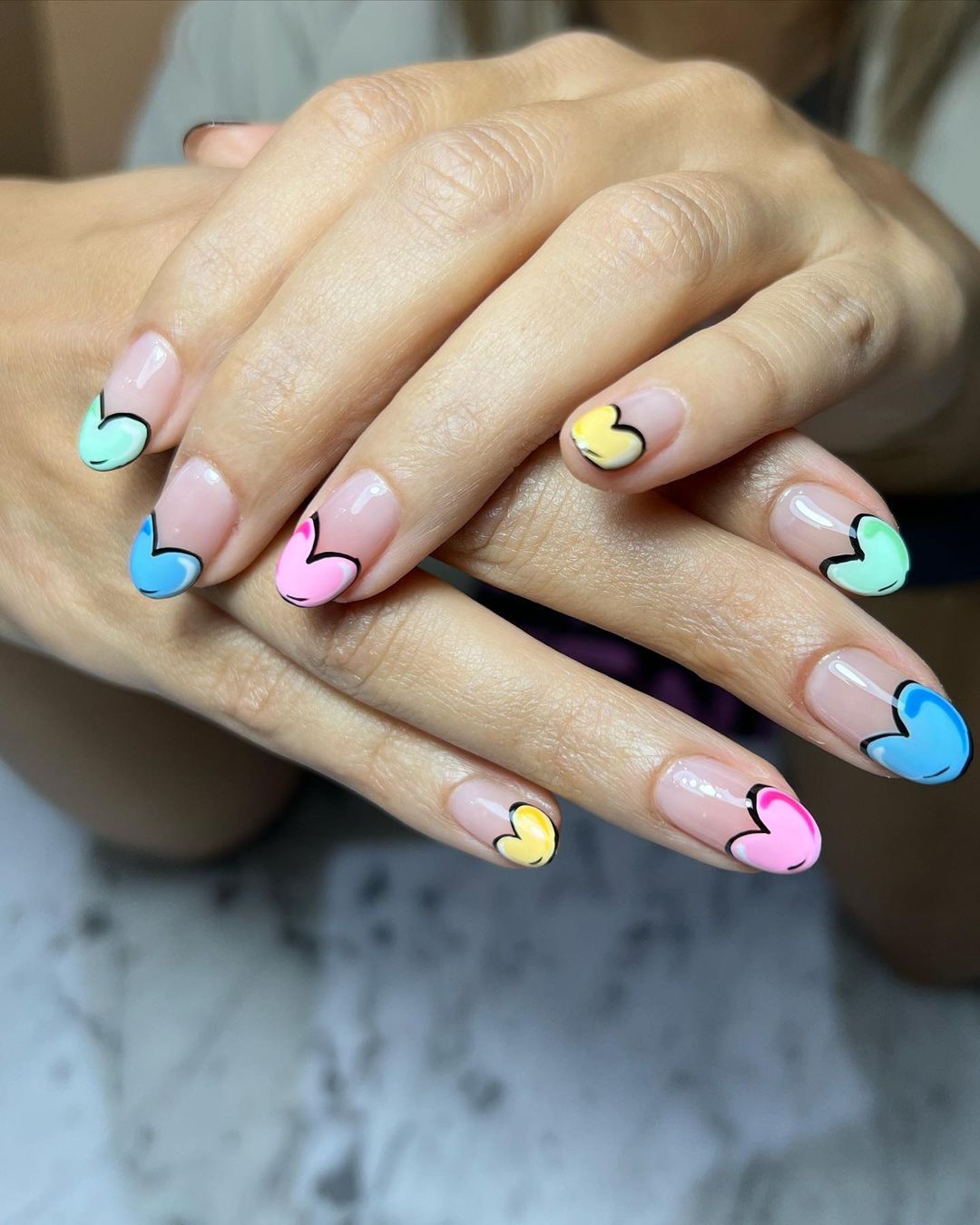 Sweeten your Mother's Day with these colorful jingling hearts that resemble her sweet nature. This nail art is an absolute delight. Beetles Gel is the destination to shop for all nail colors.
12. Throw a Banquet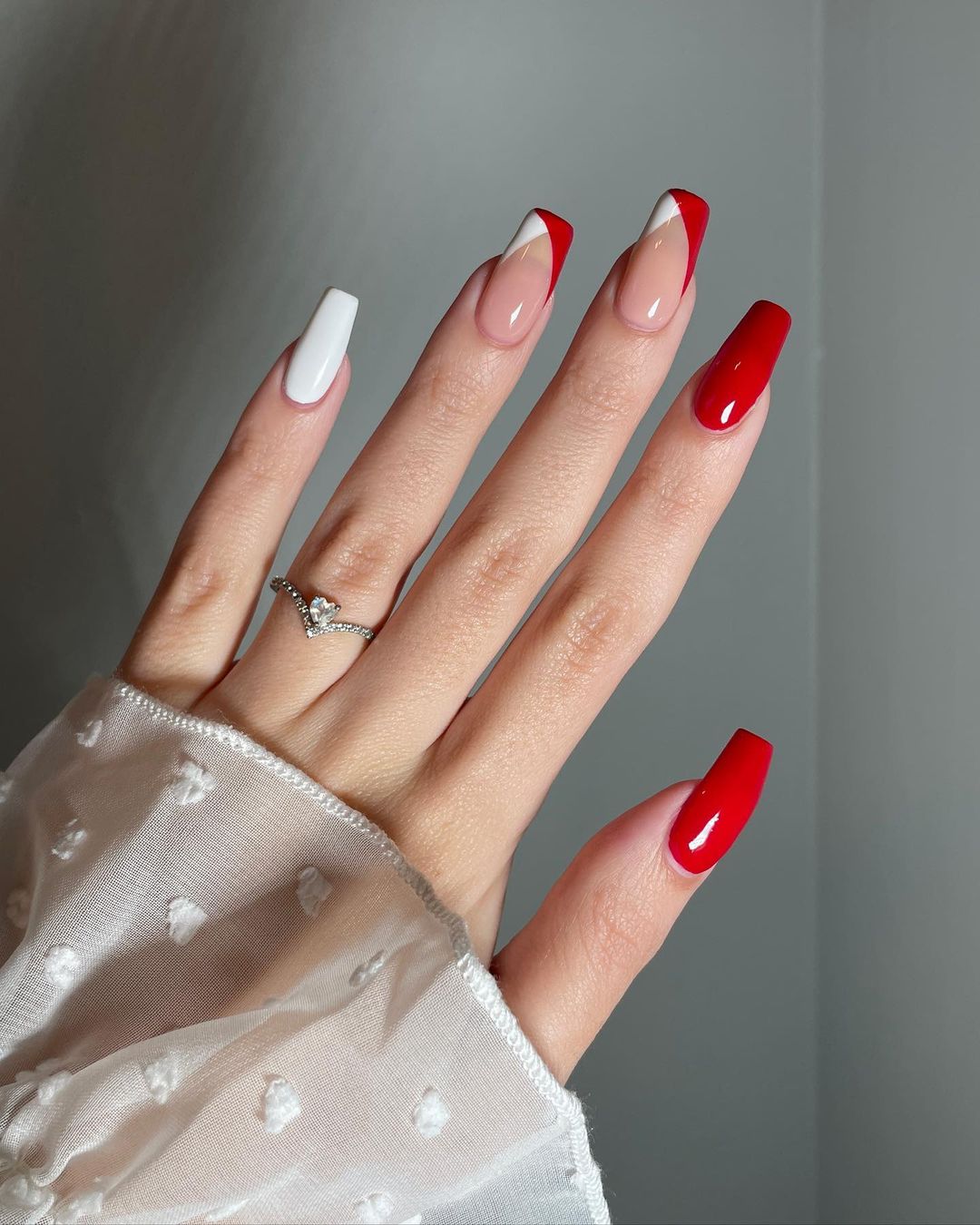 The official Mother's Day nail color will be red. Relish the coalescence of white, pale pink, and red fiesta! The numerous sacrifices that your mom made for you are what it depicts.
13. Lost in the Vineyard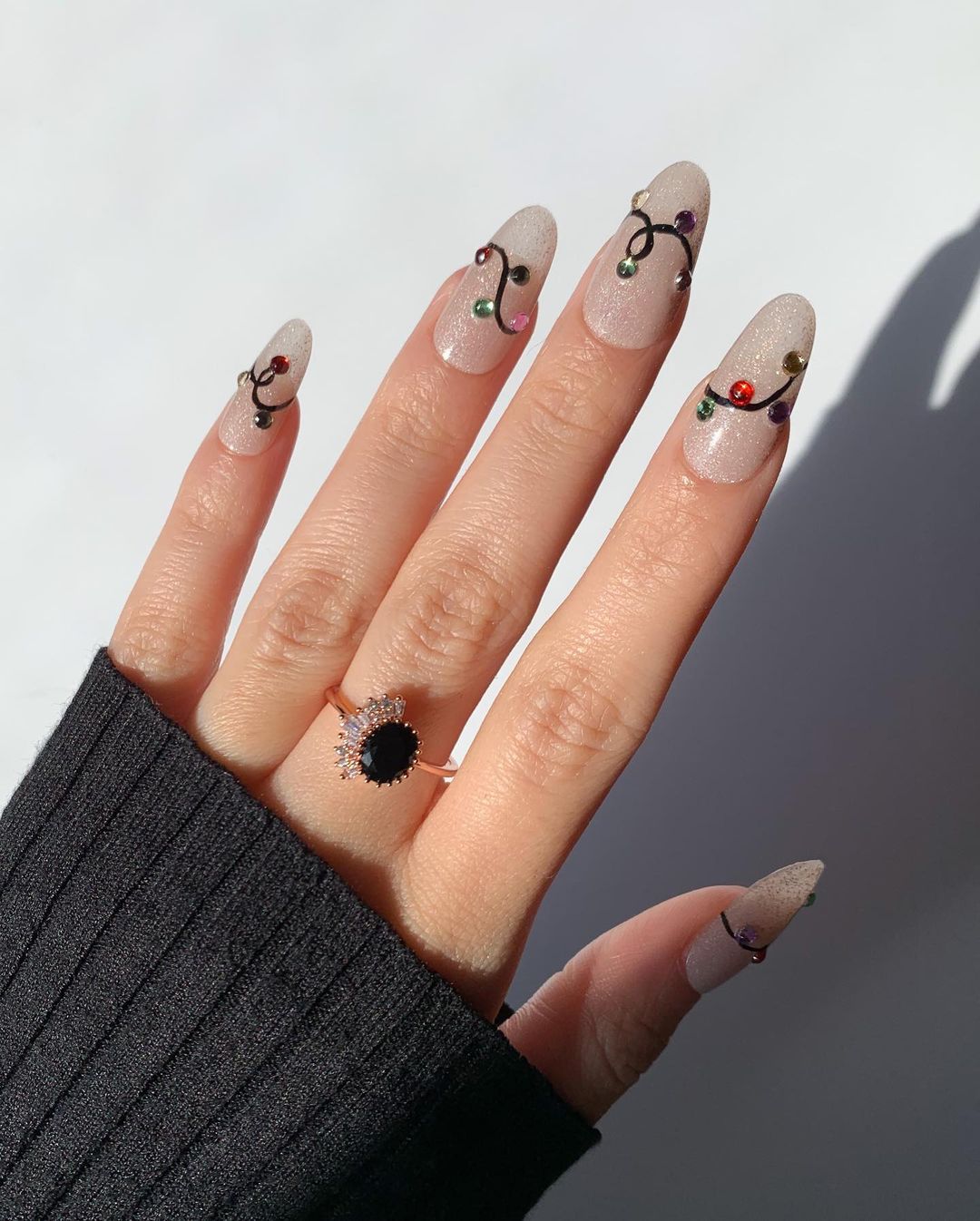 The elegant spirals on a holographic base with the perfect position of rhinestones are total bliss. Seal it prettily with a proper top coat nail polish and vine it till the end.
14. Tip It With Hearts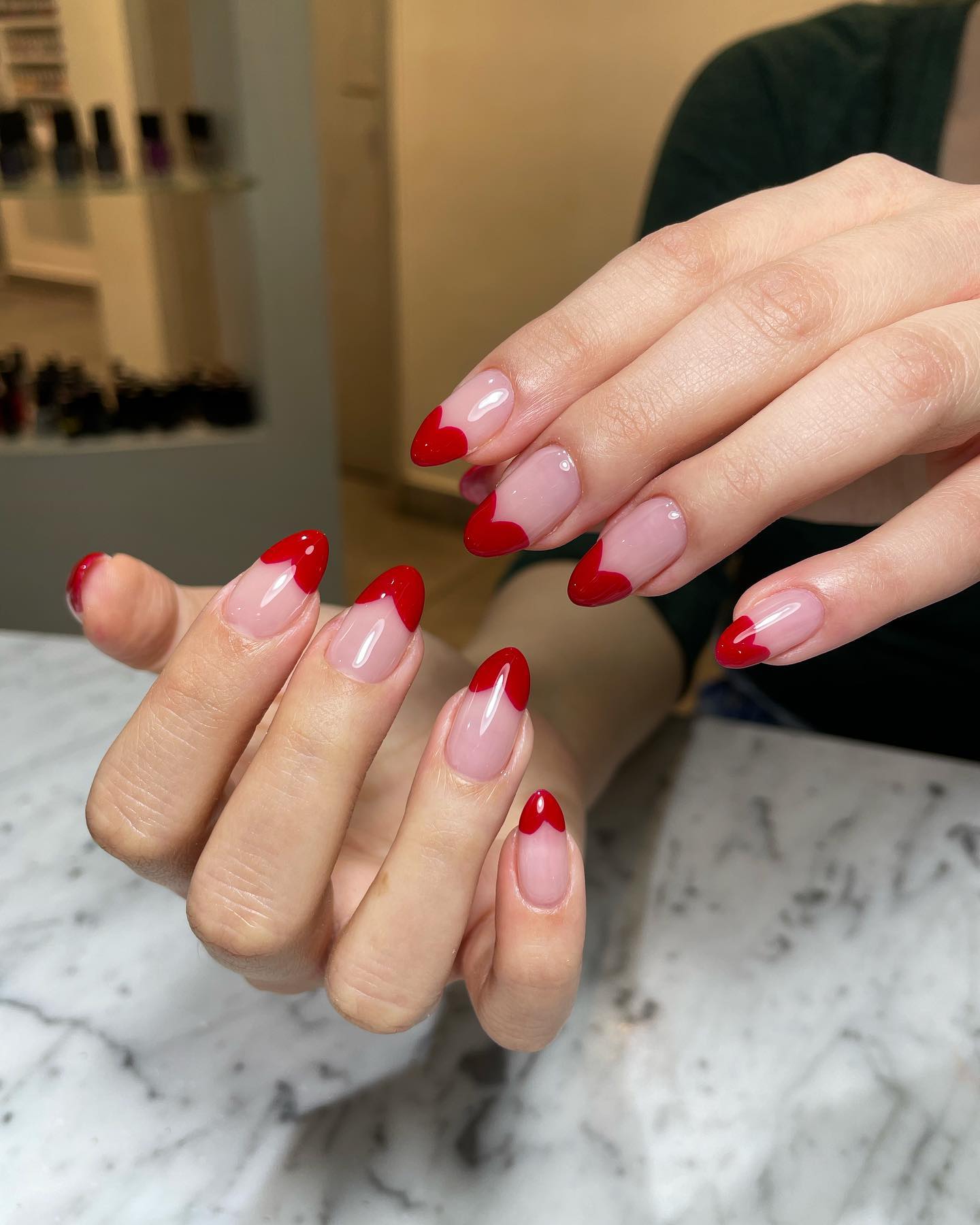 It is the combo pack of No. 1 and No 11. With proper prep and base coat application, the red nail polish-tipped heart looks stunning. Try these French tip nails, and you are going to love them.
15. Bouquet of Hearts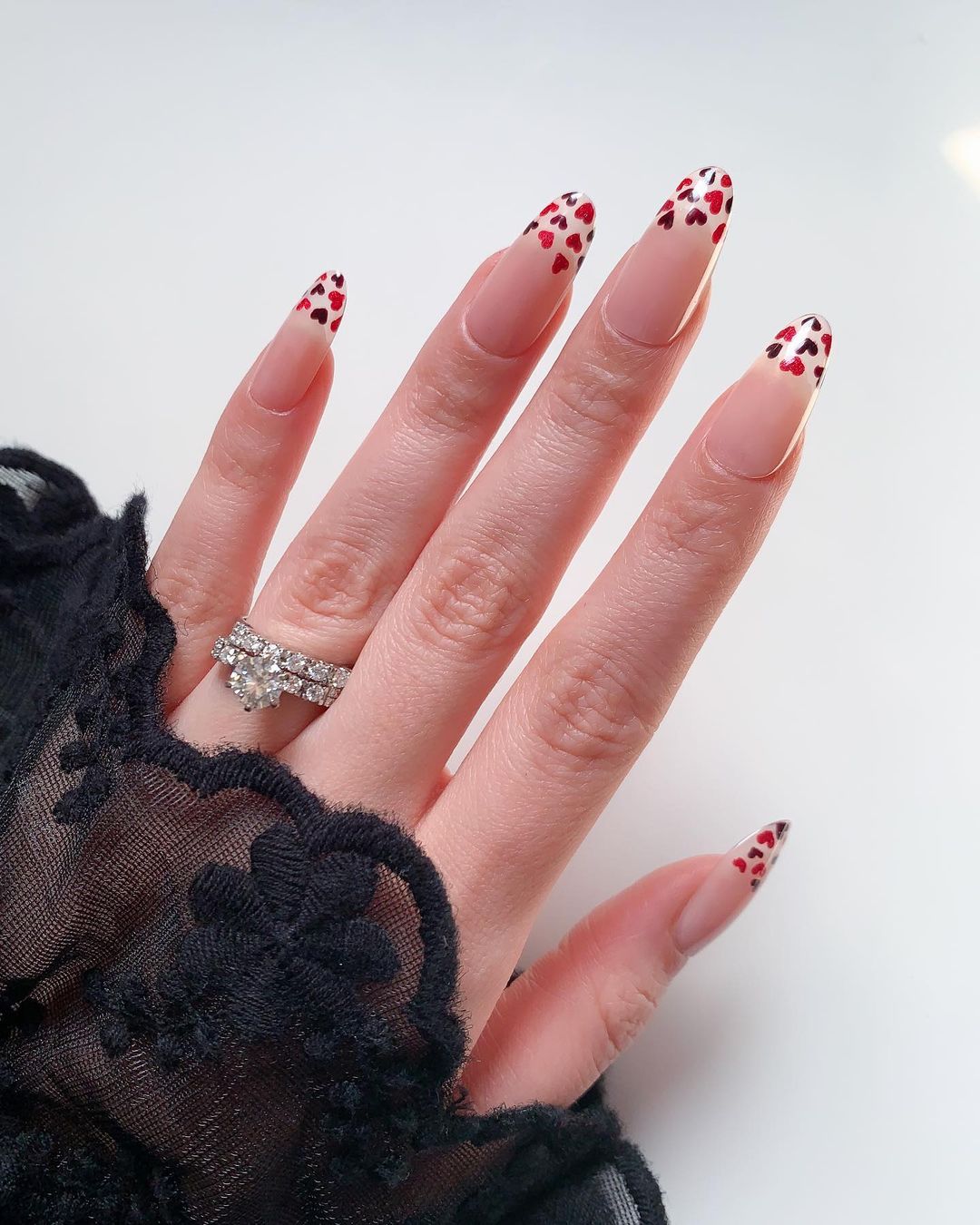 A perfect nail design for Mother's Day! Show your love towards your mother with these bunch of hearts on your nail tips. Spend more time with your mom while crafting this with heart stickers for nail art.
16. Welcome to Spring!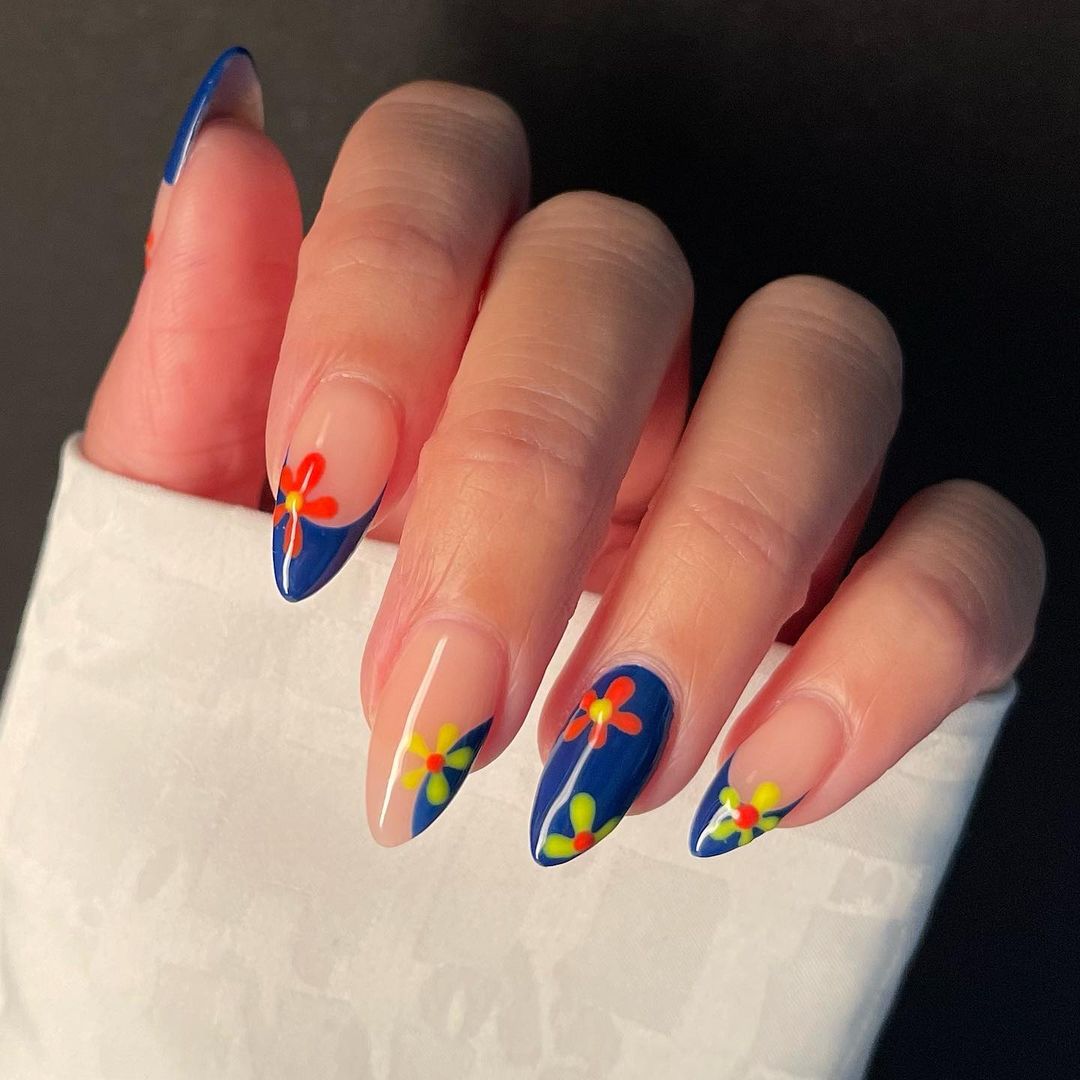 The beautiful sight of bright-colored daisies juggling during the spring so does this Mother's Day nail art, a treat to the eyes. This design blends aesthetically with almond nails. Take a nail file and give your nails a cute almond shape to resemble that look.
17. Surprise Hearts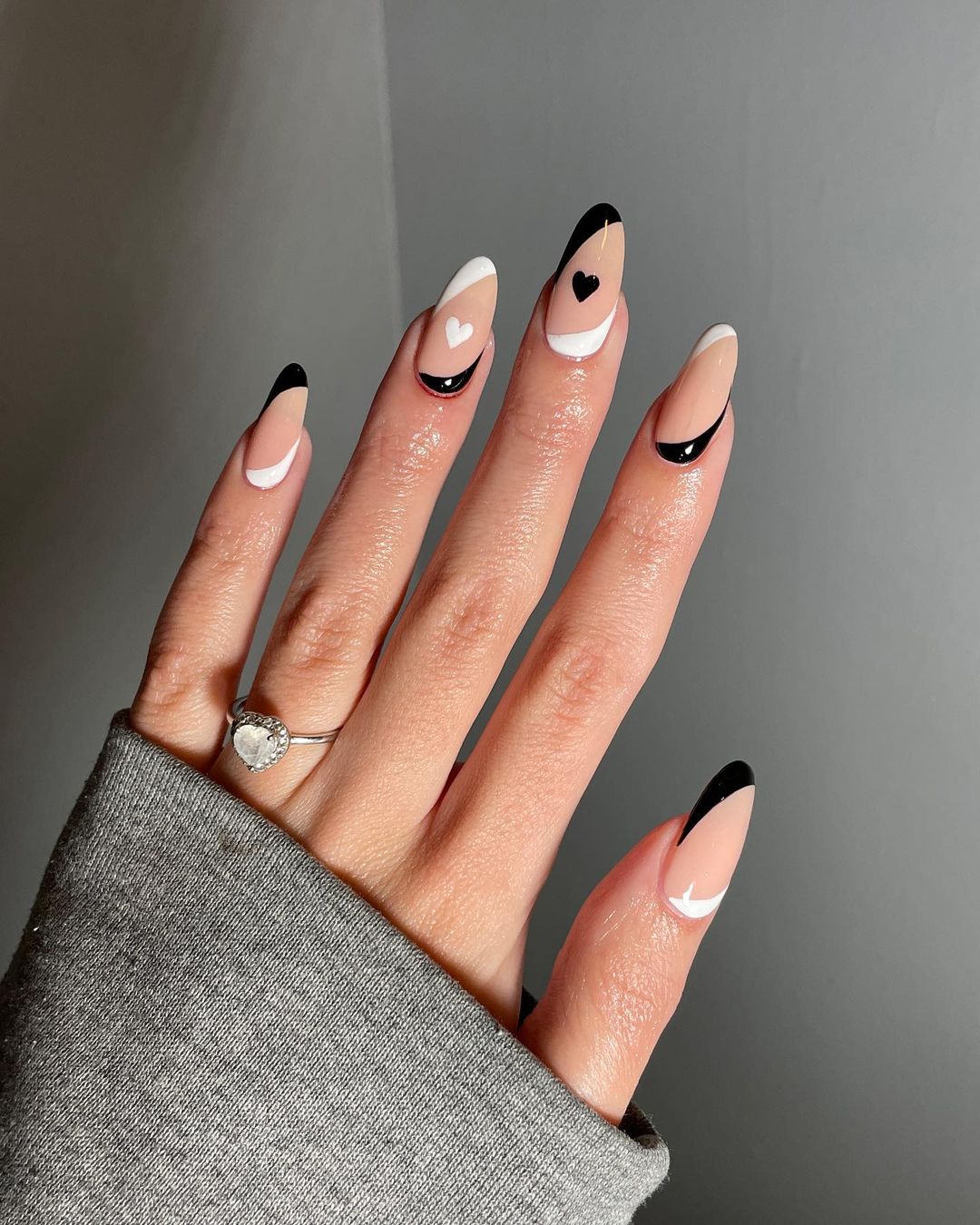 The nude skin color has brought the black and white streaks together, encompassing the beating hearts. You can also go with the nail art tape stripes to skip the DIY approach.
18. Roses for Her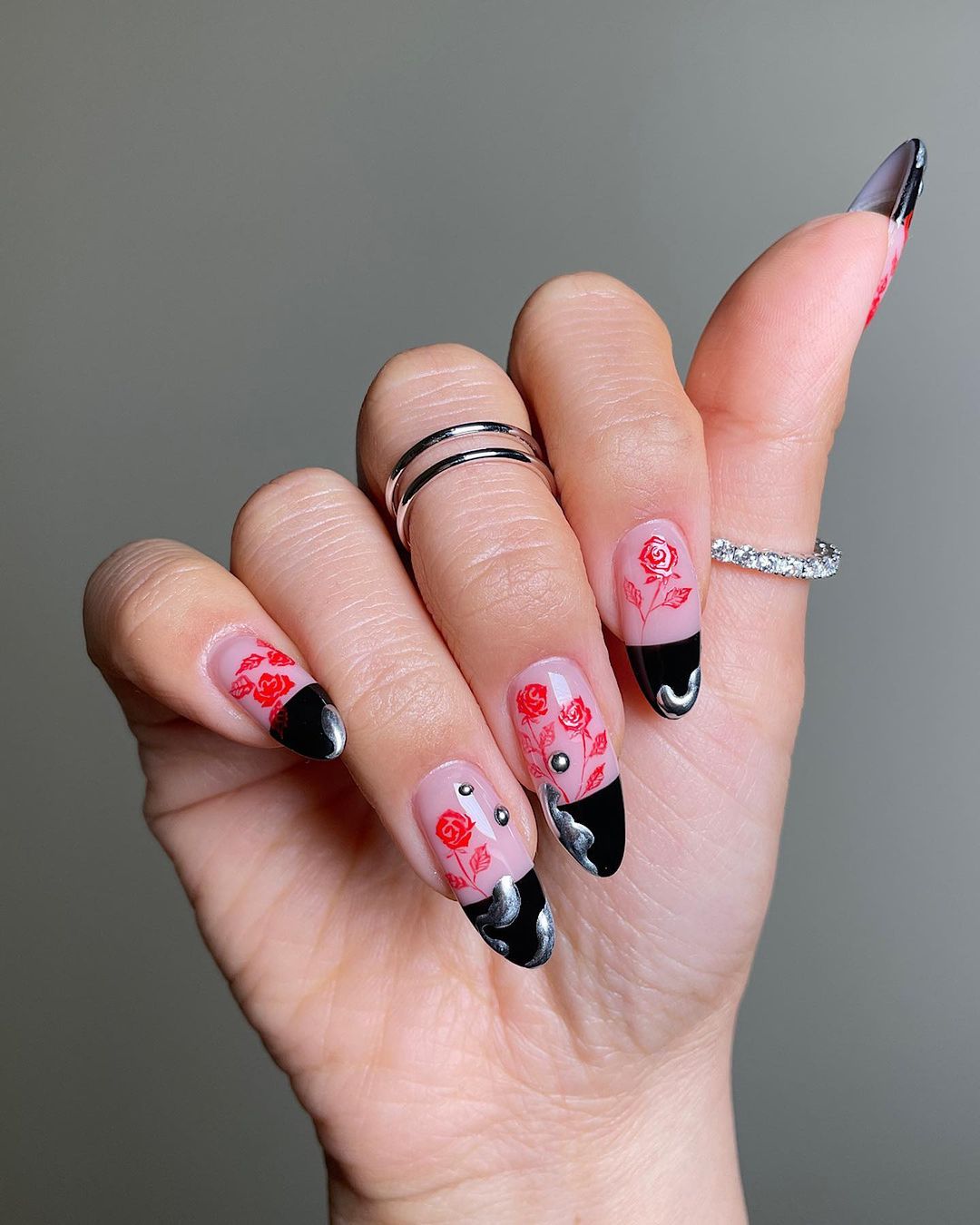 Bloomed red rose growing in bold black soil filled with random chrome waves! Also, you can go with Dashing Diva Glaze Black French to complete this Mother's Day nail art.
19. When in Doubt, Wear Red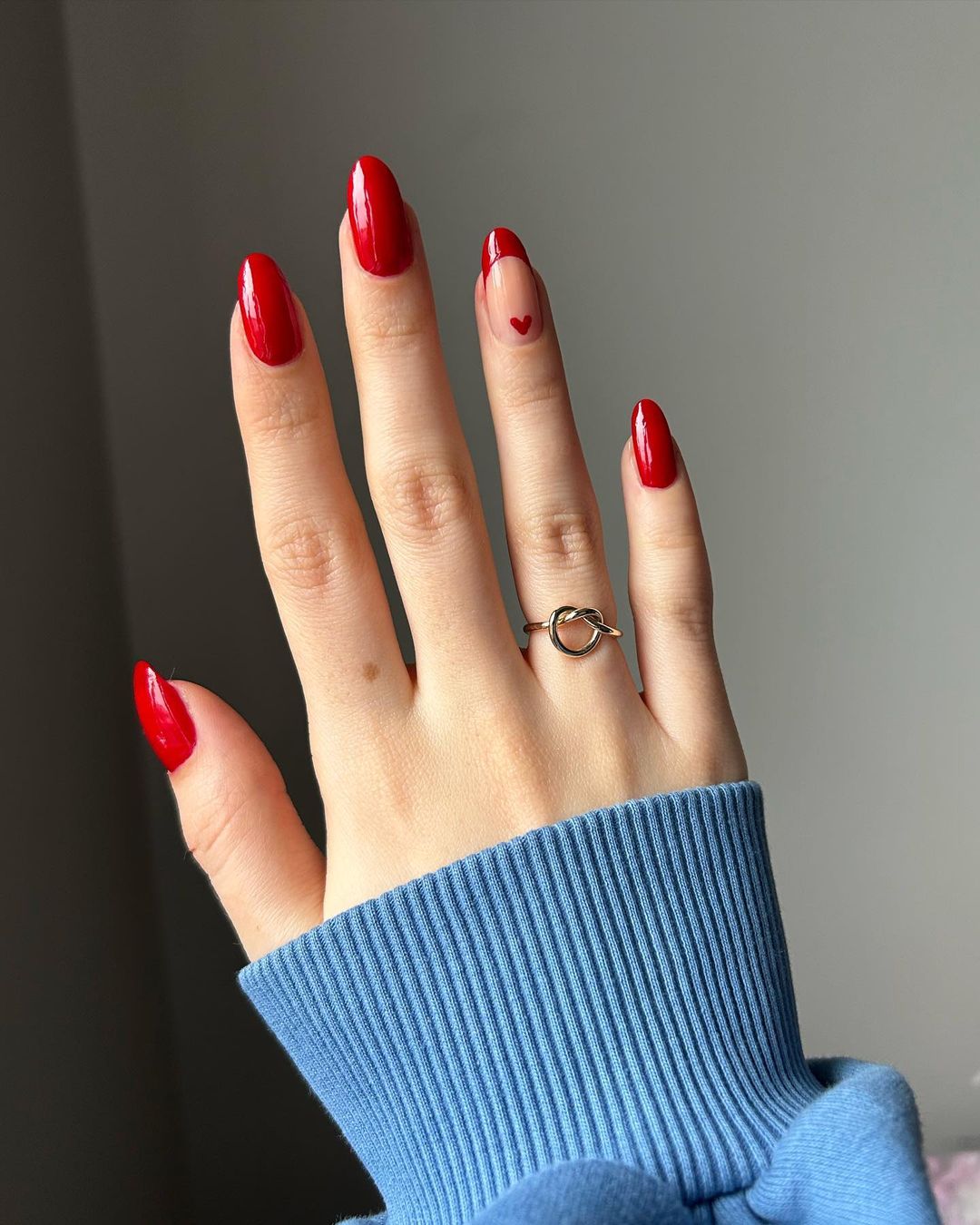 Perfectly groomed gel-polished nails with one window opened for your heart to breathe is a super special Mother's Day nail art idea. Don't forget to prepare your cuticles with a cuticle pusher before the nail art for such a flawless look.
20. Mommy and Me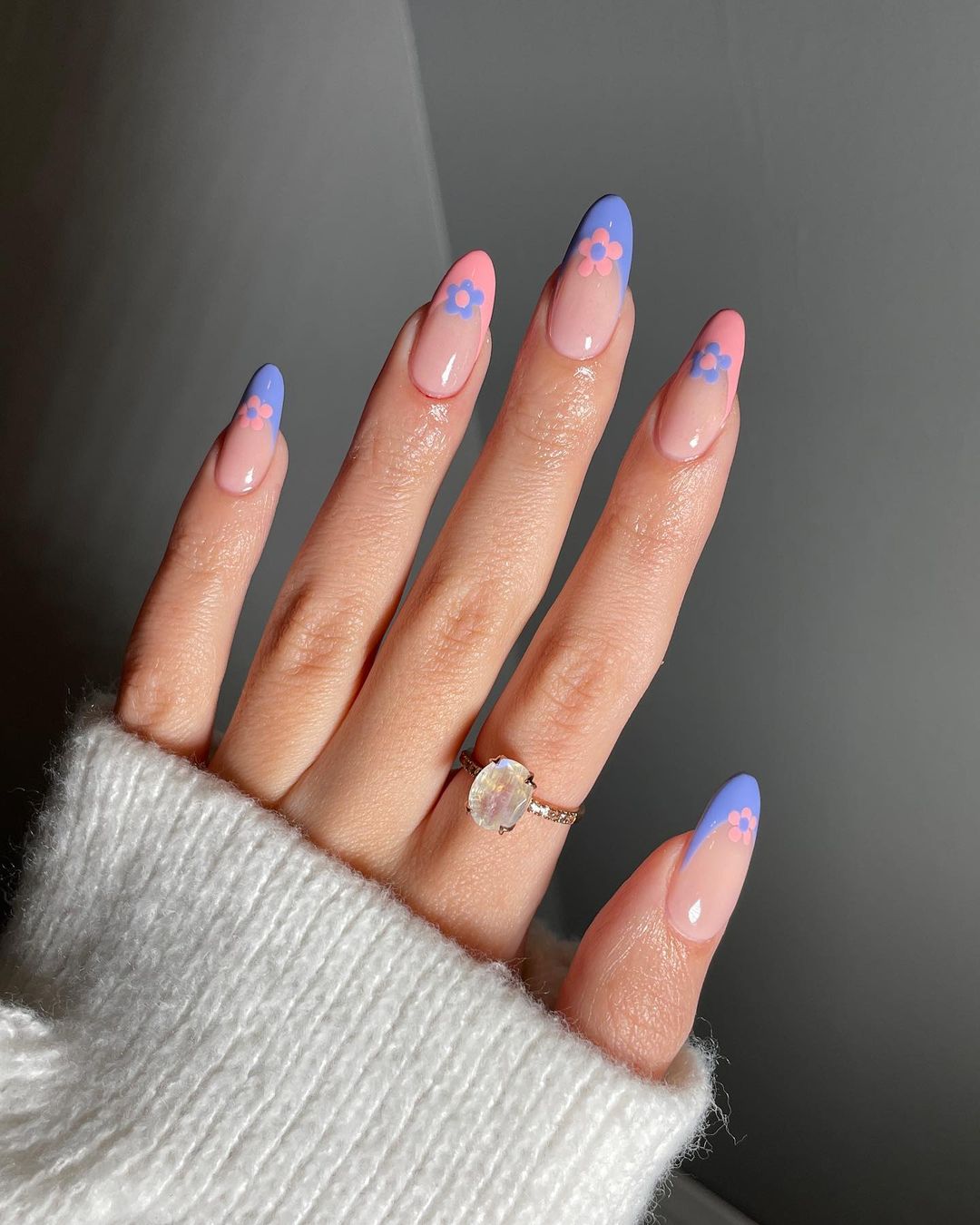 This refreshing Mother's Day nail art of the muse is so warming to the eyes. And I am pretty sure that your mother will like it. If you're going with acrylics, prime the nails with a proper nail primer to make sure the look stays a bit longer.
21. Happy Bonanza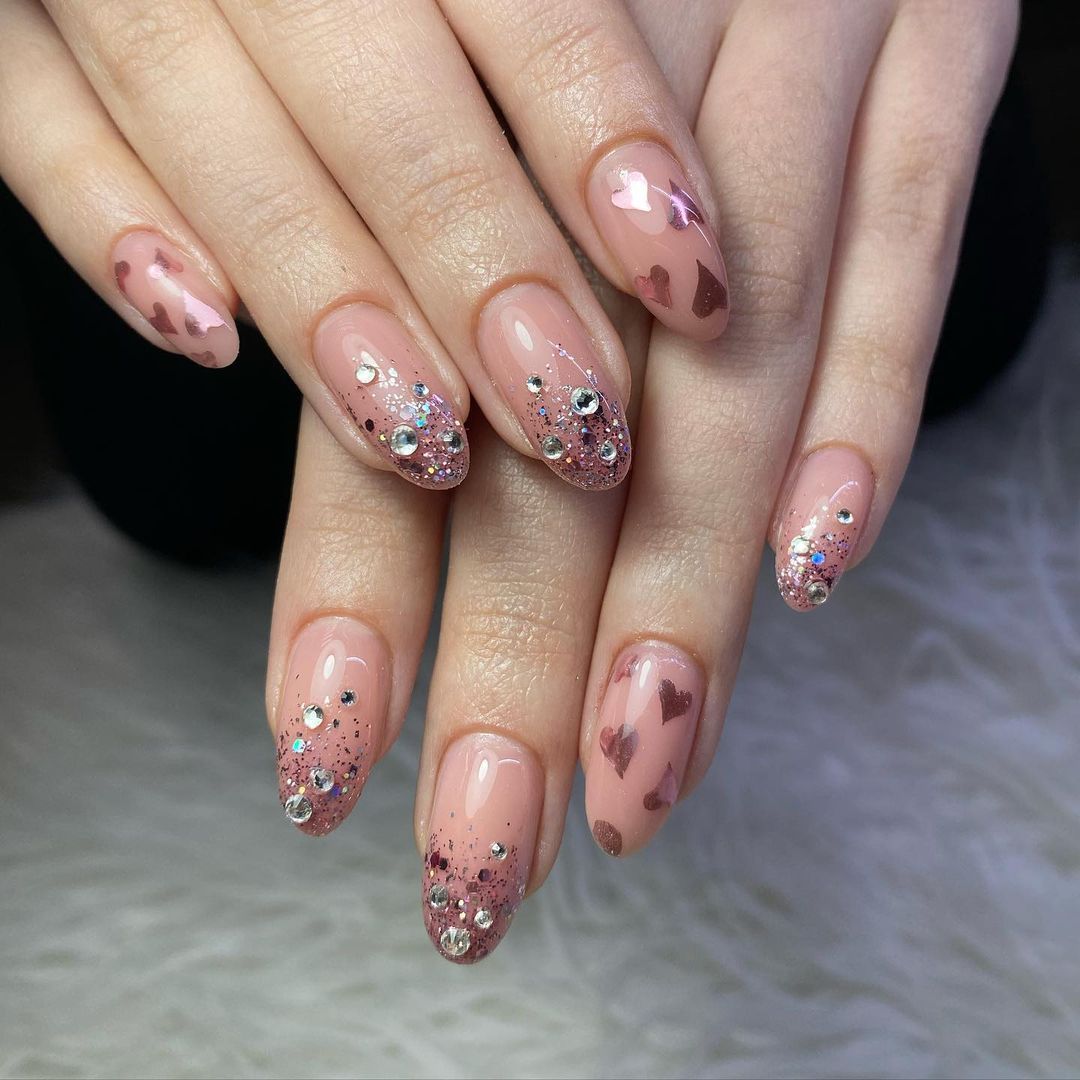 This extravagant nail art comprises a pastel pink nail polish cherishing the metallic hearts and rhinestones that tip the nails magnificently. LA Colors Color Craze gel polish flows flawlessly.
22. Dot Heart Delight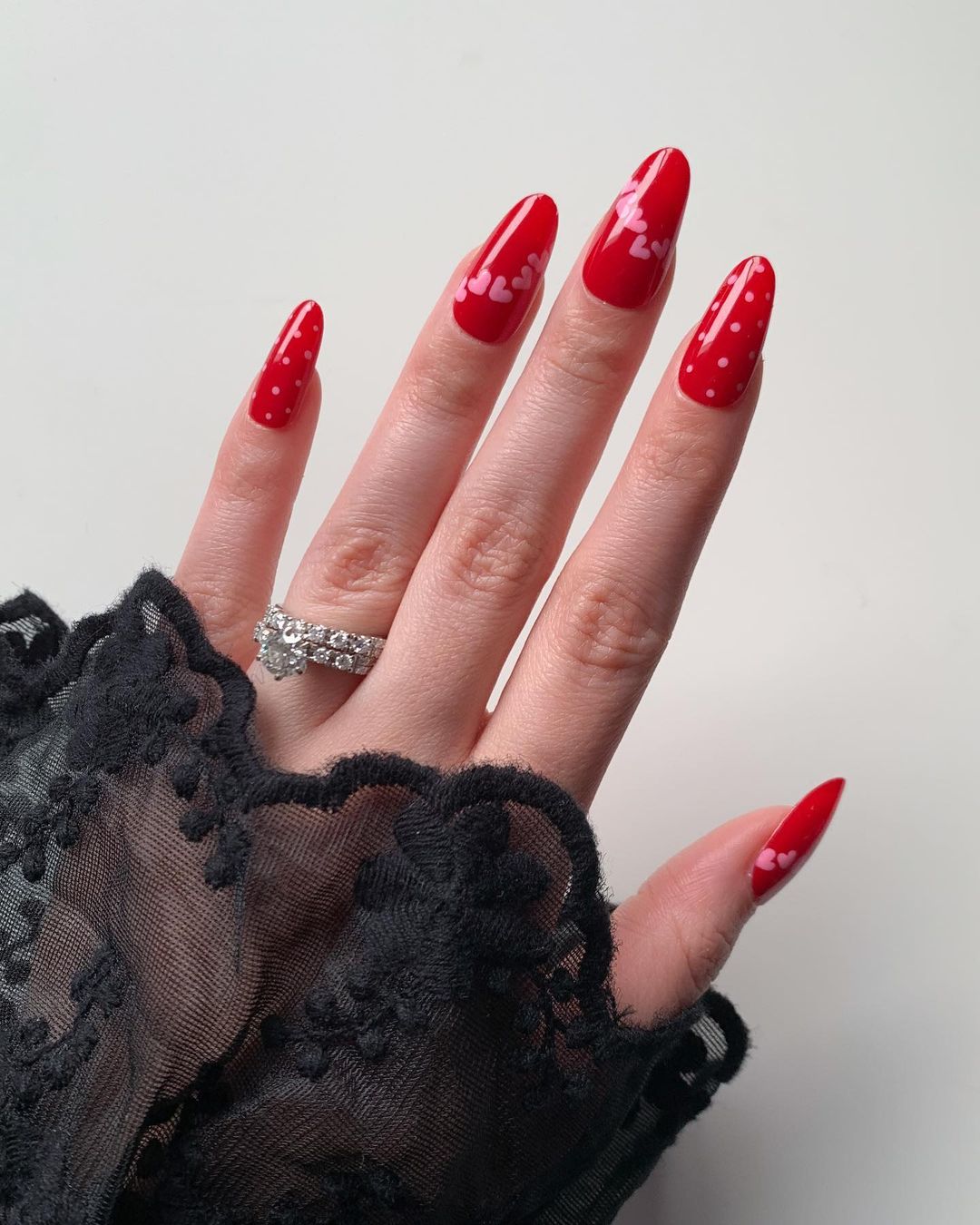 Look at these distinguished Mother's Day acrylic nails embracing the synchronous Polka dots and chained hearts. I love it! Get the appropriate dotting tool and shade of red nail color from OPI to get started.
23. Aristocratic Touch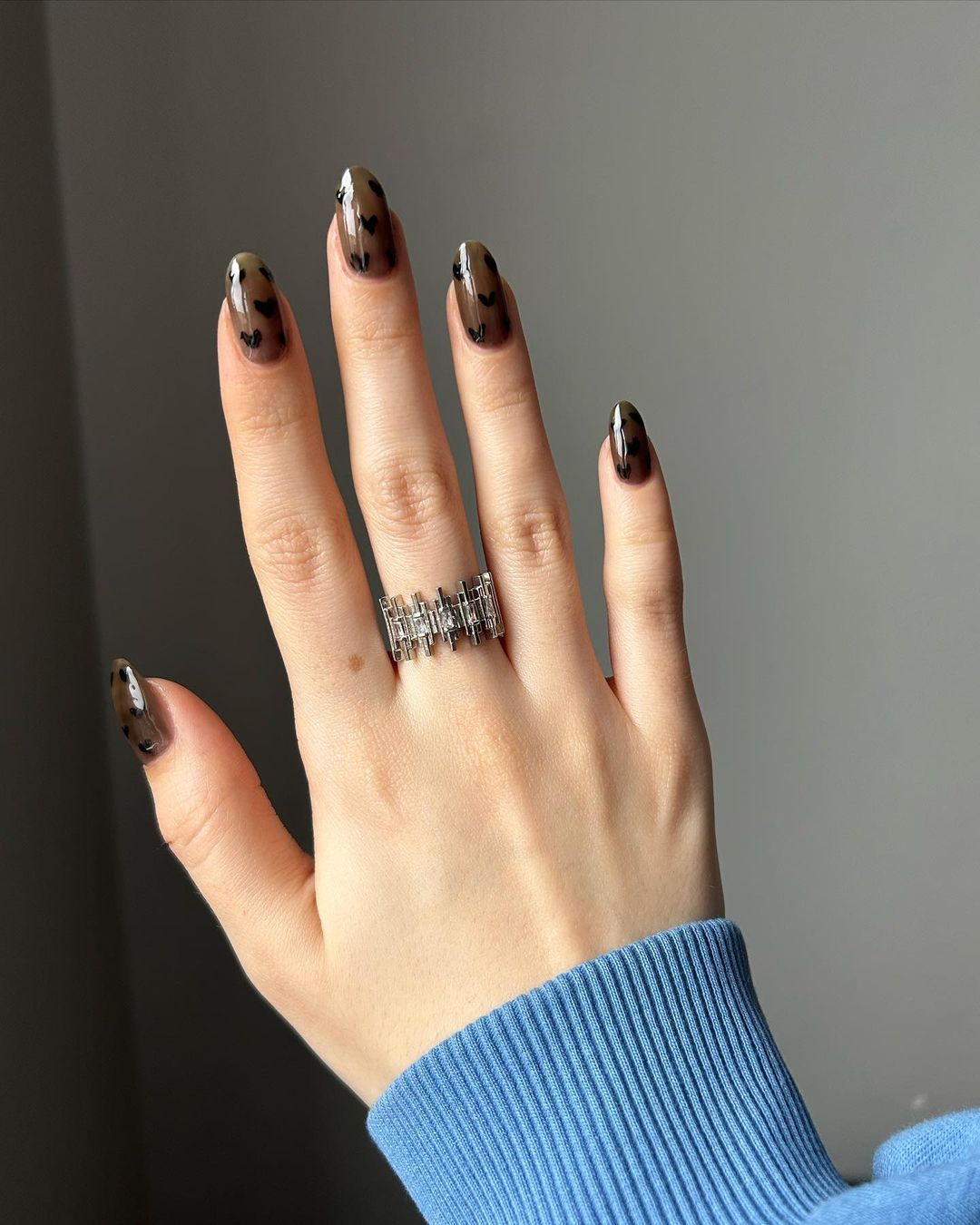 One of the highly looked upon nail ideas for moms! The royal cover of the soft colors of black with the gothic black hearts underneath is so queenly to see. Shop for the best black nail polishes for this dynamic nail black nail art.
24. Shiny Hearts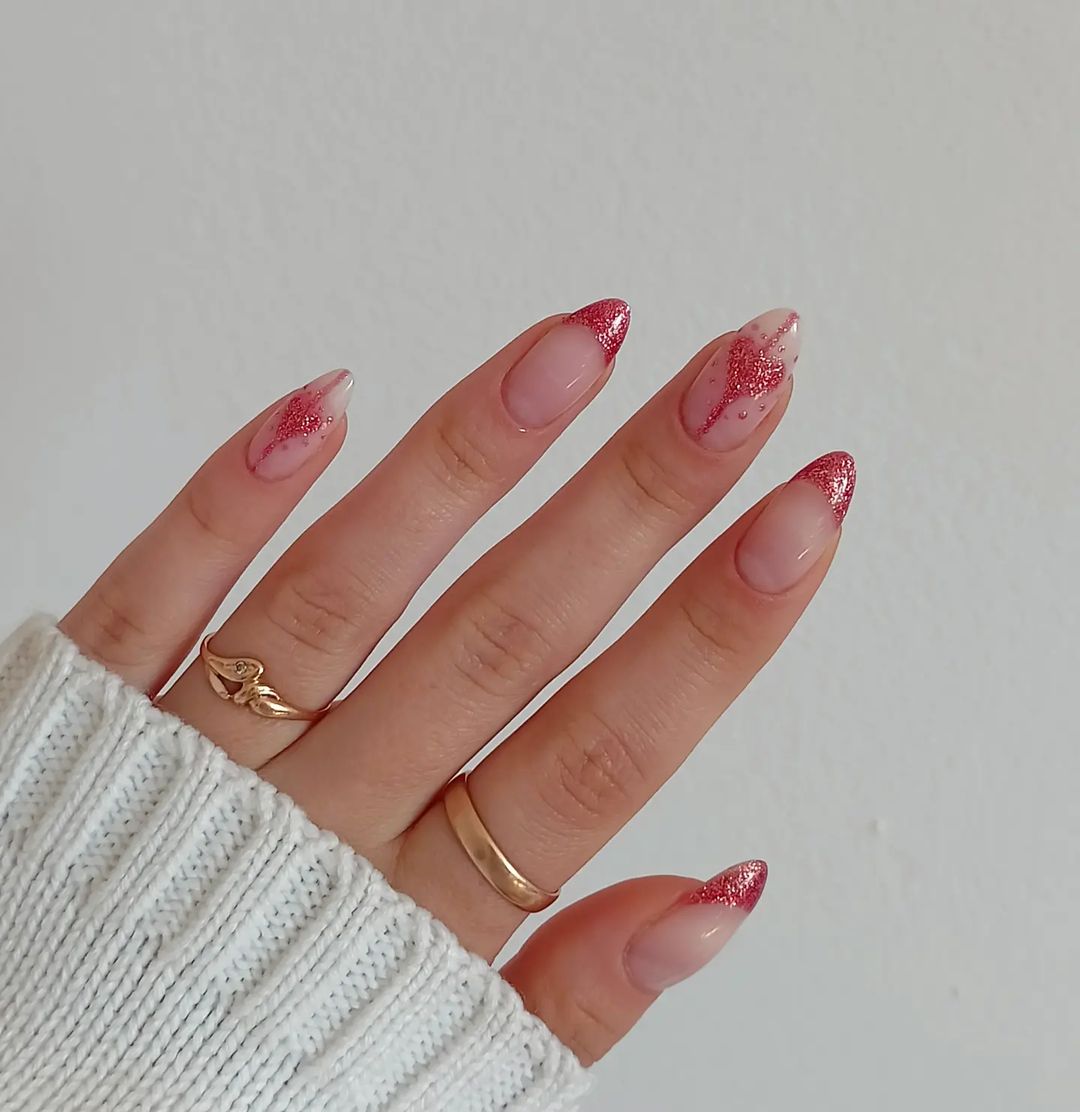 These simple Mother's Day nails undoubtedly catch the attention of passers-by. Love is expressed by hearts, and it is even more largely expressed by glittery hearts. A pen tool helps you in achieving the decor.
25. Daffodils in Black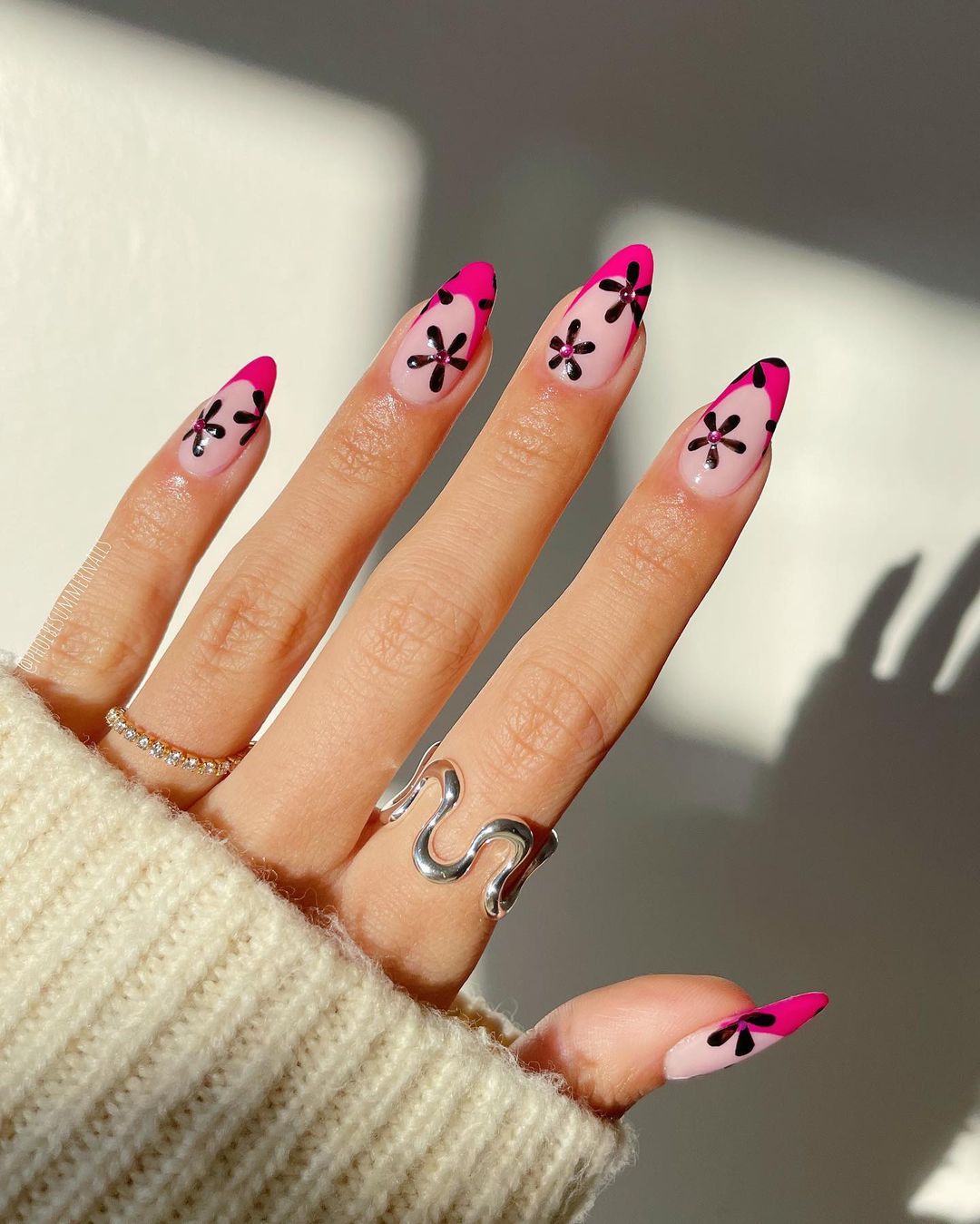 Unleash the fragrance of black daffodils in a pink encasing. The thin nail art brush draws the petals elegantly and stands among the best Mother's Day nail ideas in 2023. What are you still waiting for? Get a neon pink shade and get started!
Hey, don't forget to pin this image below so that you can come back to this post and refresh your creative nail art skill for Mother's Day inspo.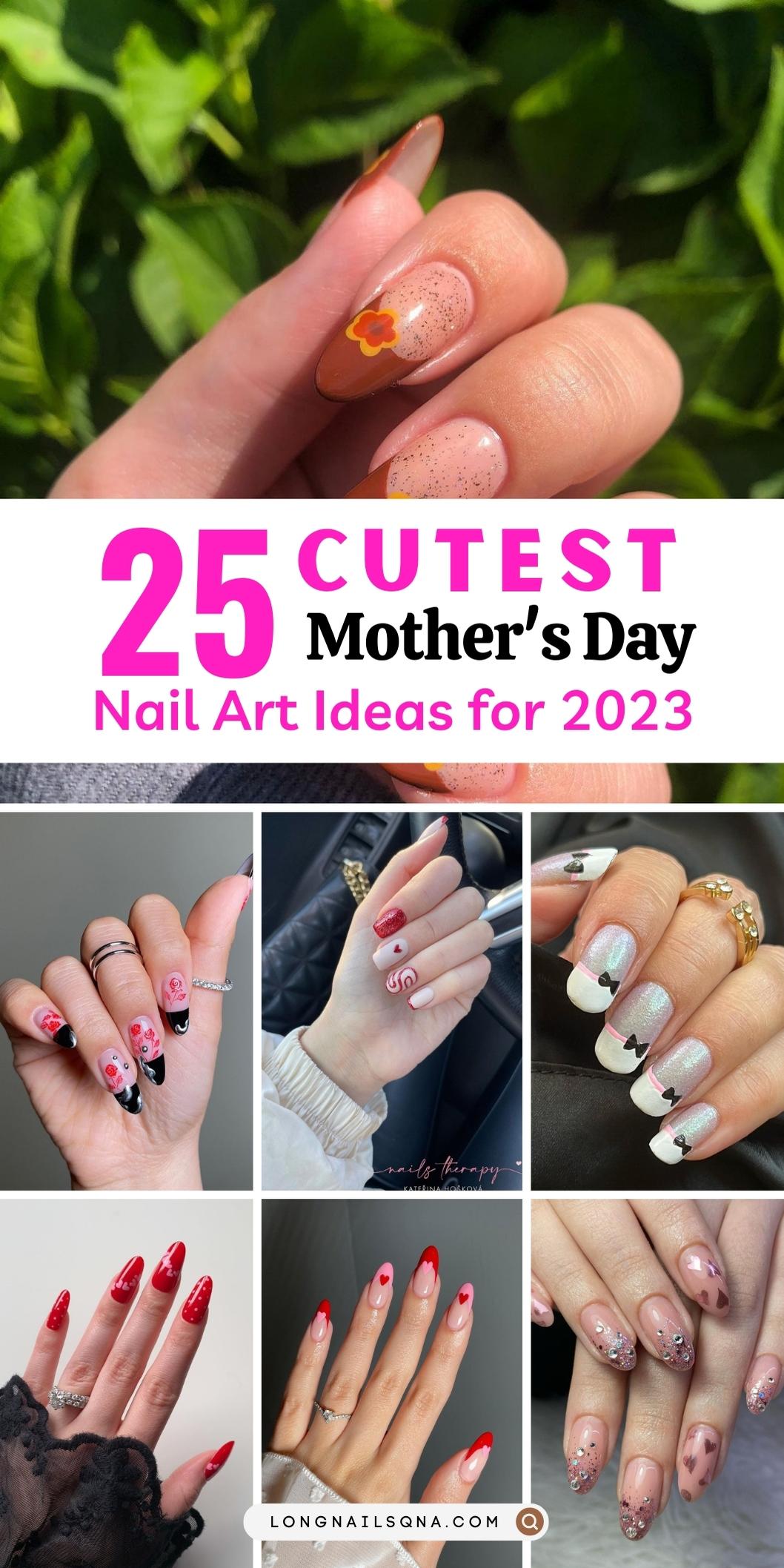 Wrapping up:
Dedicating art to someone is the noblest way of showing love, respect, and gratitude. Apart from cutting cakes and sending gifts to your mom, try these Mother's Day nail art designs for your first love, your mom.
In this collection of the 25 prettiest Mother's Day-themed nail art designs, I love designs No. 8 and No. 21. I have been looking at both the nail designs and picturing them on my nails. And I cannot wait to try it and send a pic to my mom.
I hope you would have become obsessed with any or many of these designs. Share the link or screenshots with your siblings and twin sisters in your family and ask them to try these nail designs as well!
I summon all goddesses to send you the vibes of creativity. Catch hold of it and go ahead trying these nail art designs. I hope you have a marvelous Mother's Day with your loving mom and with the above inspo of the Mother's Day manicures.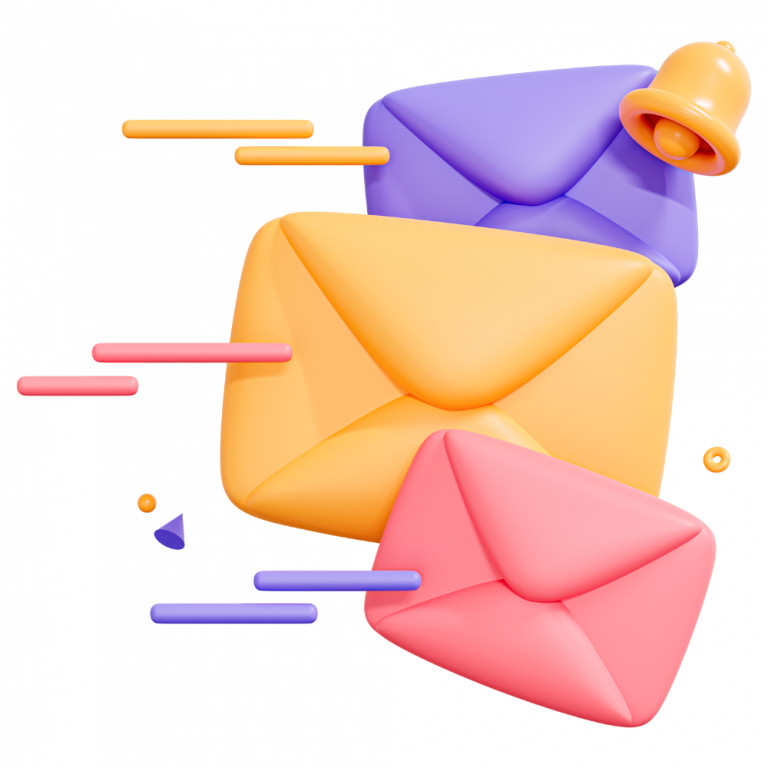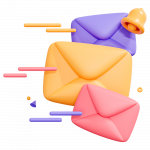 Read related: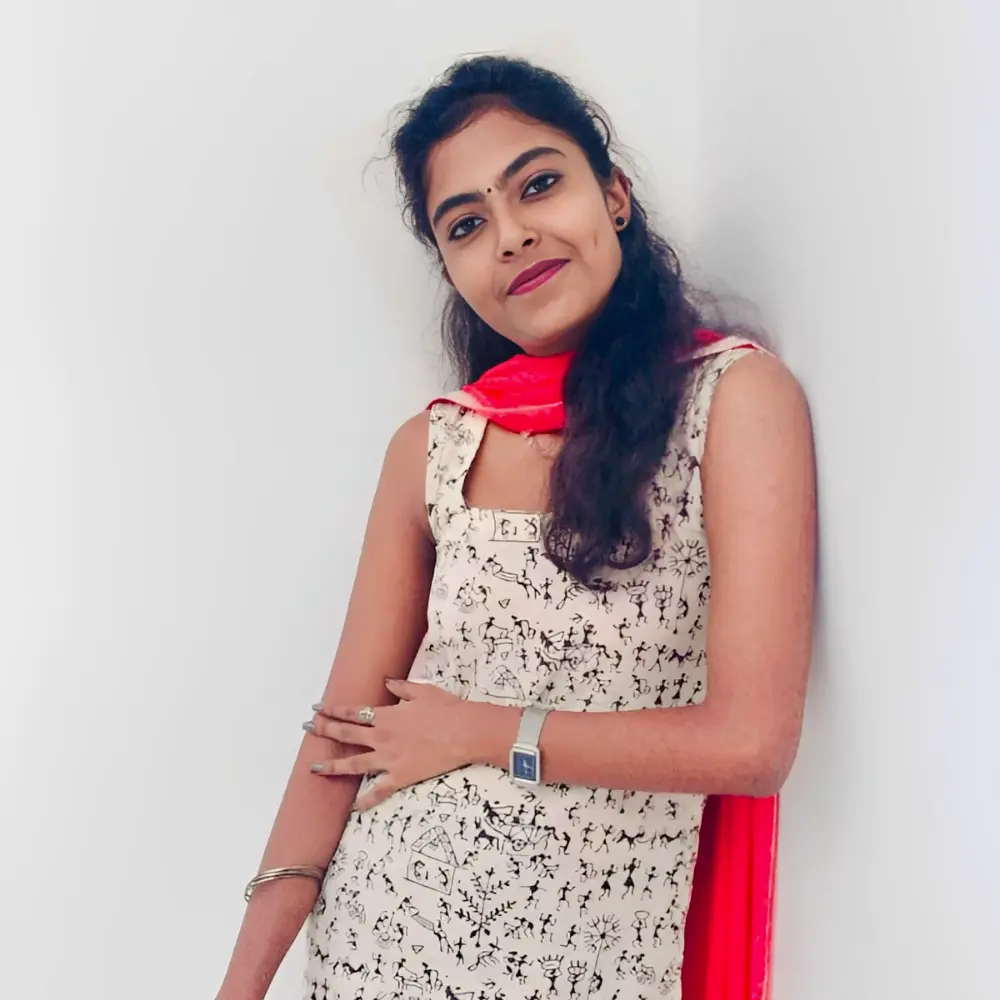 She is a manicure enthusiast and fashion blogger who believes that nail art is a wonderful way to add colors to life. With a passion for learning new nail art and manicure techniques, Jeroline eagerly explores and shares her knowledge through captivating content.