What Does Blue Nail Polish Mean?
If you are here, you are pondering over getting a blue manicure. You want to know what it will convey. But just like a sentence can have more than one meaning, colors can have different shades; similarly, different shades can have different meanings, right?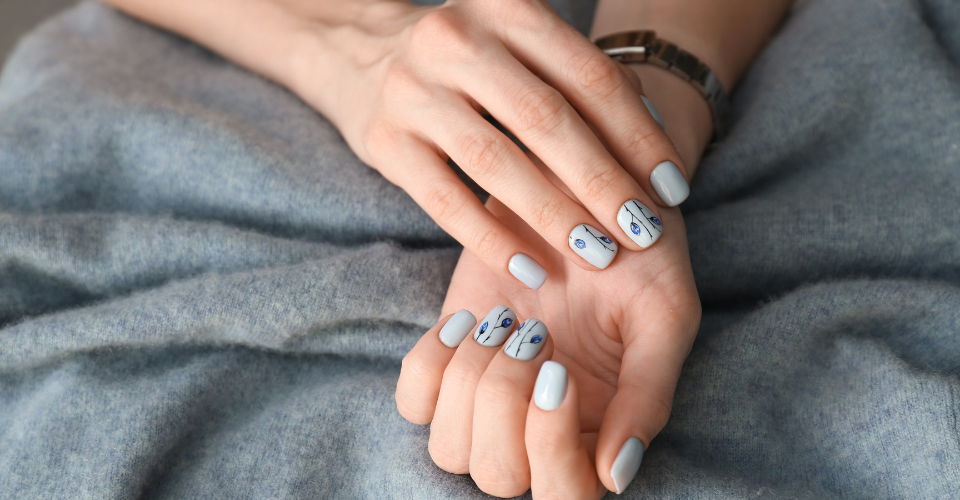 What does blue nail polish mean? What immediate effect does that color have on you? I relate blue to rivers and clouds. They have a natural calming effect on your mind and heart. Blue color soothes your mind after a troubled day. Painting your nails with blue nail polish will give you the calmness you need and reflect the same.
I'm here to give you a quick brief on why blue nail polish should be your next choice. I will take you on a ride to its deep-rooted meaning to explain what exactly blue nail polish means. Is it right for you? Is it trending? The 6 go-to blue shades, and much more. So, dive in with me.
What Does Blue Nail Polish Mean? 
Blue is the color of everything natural. It makes up the sky which is symbolic of heaven and streams and water bodies that provide spiritual relaxation. It depicts everything serene and peaceful.
Wonder, you have a troubled day and you are sitting near a waterfall and the cool water mist splashing on your face. But we all don't have time for visiting a waterfall, do we? We want immediate results, so what to do? Paint! Paint your nails blue. That is the effect blue nail polish creates. It is your calm and tranquility on a rough day. After all, who says a manicure can't save the day?
We all know that the color of nail polish depicts the wearer's mind. Any pro manicurist knows that therefore they ask the wearer to choose the color. We subconsciously choose the color that reflects our minds.
What Does Light Blue Nail Polish Mean?
Blue has different hues, and each hue means different things. The light blue nail polish means a youthful and playful nature. It depicts tranquility, freshness, and clarity of mind.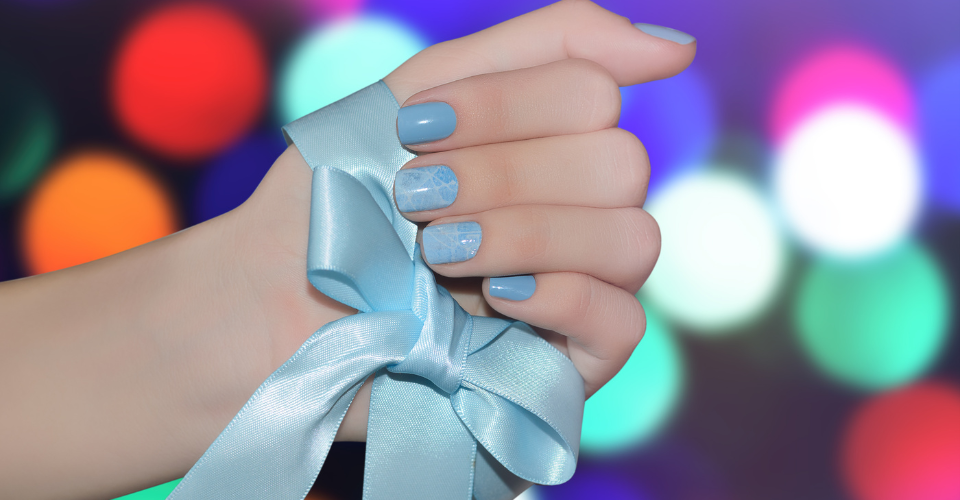 Light blue is a subtle color. It is for anyone who is delicate and simple. People wearing light blue nail polish are usually introverted and prefer harmony. They do not need attention. They enjoy their own peace and environment. 
You can wear light blue nail polish to go along with your dress or as an Insta trend as well. The base coat of blue nail polish and cute flowers nail art using a dotting tool will look great as springtime nail art. 
I used light blue nail polish with white flowers and gold and it did look pretty. I received several compliments on it. However, use a top coat to seal the nail art you will not want it to chip off in a day or two, right?
What Does Dark Blue Polish Mean?
There are occasions I want to show off my elegance and sophistication. I want to look like a royal princess stepping out of my carriage. I want to look confident and powerful. The dark blue nail polish helps me attain that.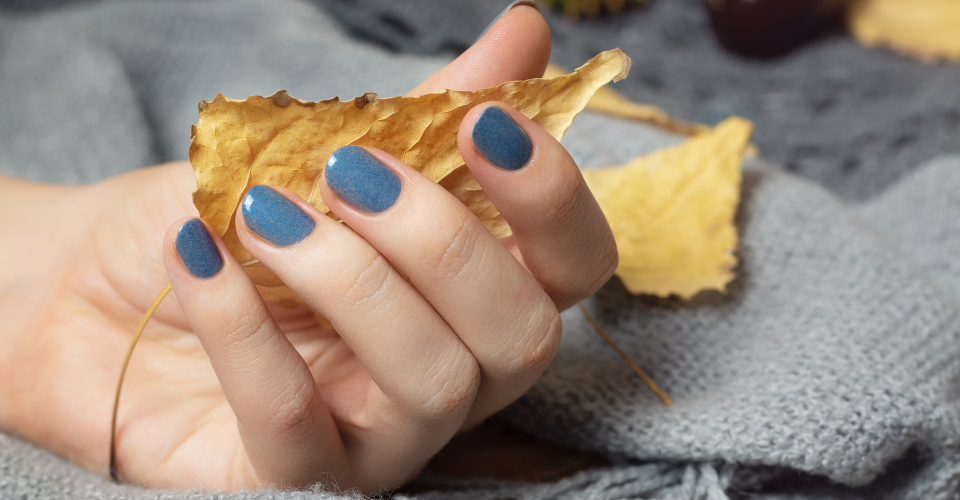 Dark blue nail polish means stability and uniqueness. It is a royal color and anyone who wears this shade receives authority and feels authoritative.
It can also depict your mysterious nature and emotional depth. It is for someone who is confident enough and enjoys attention. The one who loves to be the center of attention.
I have applied this nail polish to my office parties. A metallic chrome dark blue nail polish with a skirt and coat looks ravishing and I'm sure it will look super hot on anyone.
Why Do People Wear Blue Nail Polish?
The nail polish one wears depicts their state of mind! So, people wearing blue nail polish mean they wanna speak their heart to the world. They want to communicate the calmness and positivity inside them.
Blue is often regarded as a safe color. Someone might not love it, but no one ever hates blue. You can wear it when you want to impress your crush and wanna play safe.
People also wear blue as a trend or for theme parties. Did you know that blue color is also used to spread awareness about autism? Blue nail polish is my personal favorite during hot weather. It gives a calm and cool vibe.
Fun fact: Did you know that the modern nail polish industry was started in 1920s along with the introduction of blue nail color among others?
What Does Wearing Blue Nail Polish Say About You?
As per color psychology, every color has a deep-rooted meaning to it. And people choose a color consciously or subconsciously to say what's in their mind. The blue color is people's favorite. It reflects trust, softness, and understanding.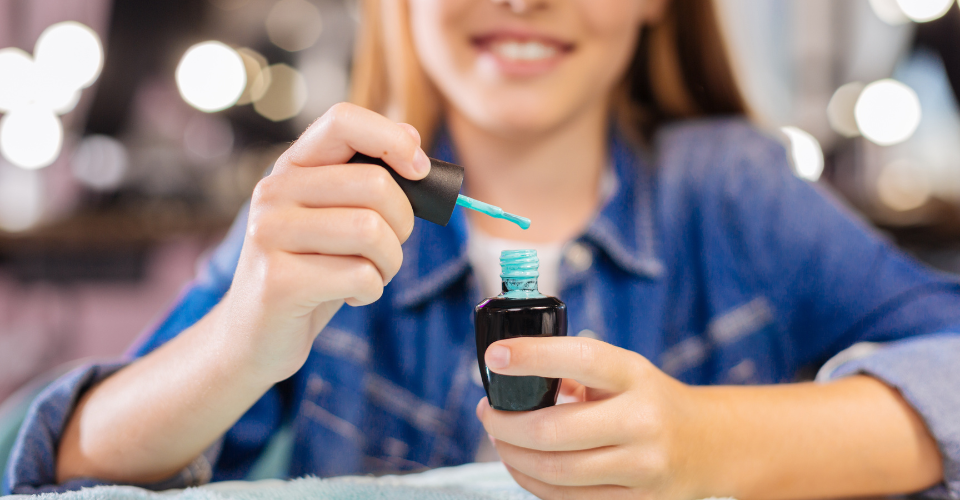 According to blue nail theory, picking blue nail polish means your mind is calm and you like to live life to the fullest. You are youthful and cheerful. 
Wearing darker shades of blue nail polish means you are strong, confident, and authoritative. You are a queen and are there to win the hearts. You love attention and are not afraid to go bold. 
Wanna let them know that you are single or committed without speaking it out? This latest TikTok trend is for you. It went viral in 2020. You can tell by the light blue nails that people are in a loving relationship and not available.
The light blue nail polish speaks out loud about the relationship status. So, guys take the hint and do not hit on girls wearing light blue nail polish.
Is Blue Nail Polish Right for Me?
I don't think you have any reason, why blue nail polish is not right for you. It is an evergreen color, never goes out of fashion, it is trendy, sophisticated, royal, serene, and mysterious.
The blue nail polish goes well on all skin tones. It makes you look prettier. If you don't wanna go all Gaga. You can try Ice blue and sky blue tones.
If you wanna go bold, you can try electric blue and steel blue. I have 6 favorite blue shades which I will highlight later. 
Blue nail polish means self-expression. You reflect on yourself and impart your inner calmness to others with this nail polish.
You can prep your nails with a cuticle pusher, paint them blue, shimmer dem up, and call it a day!
What Does Blue Nail Polish Mean to Guys?
The guys like girls who are confident yet feminine. We all love a little mystery, don't we? The blue nail polish depicts your mysterious nature and confidence.
Blue is the only color that can reflect both sides. People think that a girl who is confident cannot be feminine enough or will be too dominant. Blue is the safe color for that. It will help to depict that energy. The one with cute feminine nature and one with dominance where needed.
A guy is naturally drawn to calmness. No one wants a lot of drama. People already have enough in their lives, right? The guys too want a simple yet classy girl. Wearing blue nail polish will help you give that vibe.
So, paint those delicacies blue and build your castle my Royal Queen.
Is Wearing Blue Nail Polish in Style Right Now?
Blue is an evergreen color and is trendy. No matter what the day or occasion, you can always style blue nail polish. Blue nail polish complements almost anything and everything.
The latest trend has been blueberry nails styled by our favorites: Zendaya, Sofia Richie, and Hailey Beiber. You would definitely want to join these ladies, won't you?
The blue nail polish in chrome with a tint of shimmer has also been styled by Tiffany. After all who does not love a little drama and glitter?
So, take your nail filer, and aquatic nail color and paint your nails up.
When Should I Wear Blue Nail Polish?
It's tough to choose a single occasion to flaunt your blue nail polish. However, depending on the nail art, shade, and shimmer you still can segregate it for various occasions.
You can flaunt metallic electric blue nail paint to your office parties.
A shimmery light blue nail paint would be fun for a wedding.
Teal blue would be perfect on a hiking trip.
Aqua blue on a beach vacation!
Midnight blue would be perfect for night dates.
Icy blue with your friends.
What do you think? Still, has a different idea? Blue is open to experimentation. Take out your manicure kit, blue nail lacquer, and glitter, and get started with experimentation.
Best 6 Shades of Blue Nail Polishes That You Can Try Right Now!!!
I have given you all the reasons to swoon over blue nail polish, but now I will mention 6 of my personal fav and trendy blue nail polishes of the year. They complement everyone and would not disappoint you.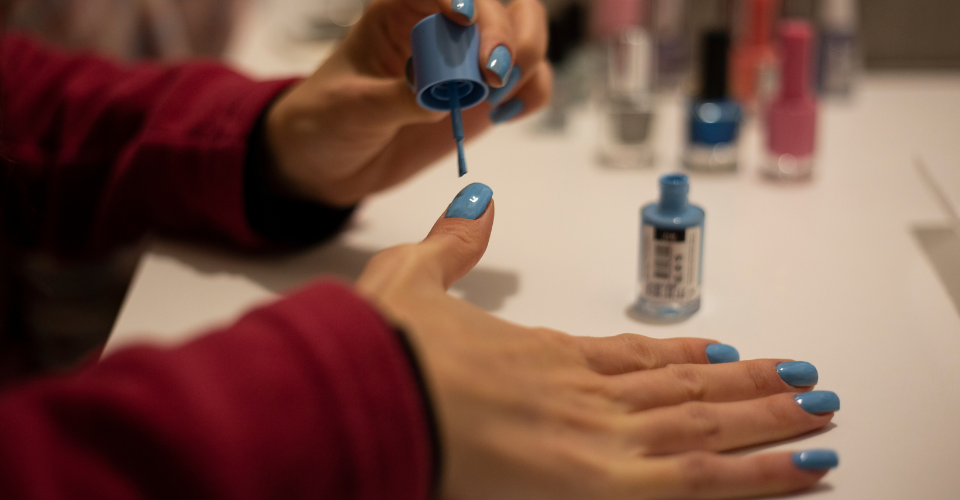 This post contains affiliate links. Read our disclosure for more information.
1. Cornflower Blue
This is a medium shade of blue, neither too light nor too dark. This shade is like a cold chilling breeze striking against the body and face. I flaunt this cornflower blue nail polish in hot weather to give me that feel. You can try your hands on one by Essie.
2. Navy Blue
This shade gives that royal highness feel. It has been in my bucket for 2 years and is my go-to pick for office meetings, wedding parties, or just when I want to look hot. You can try the one by Essie.
3. Aqua Blue
This is the coolest blue shade. It reflects the calmness of streams and depicts your water-baby nature. This color also reflects healing and meditation. You can pair it with grey, orange, or red color tops or dresses. Wear this color in hot weather to bring the calm or on a beach vacay! You can try the one from Essie. 
4. Denim Blue
I have kept this for the days when I do not wanna go biggy. It is just for a casual outing with my friends, chilling at a cafe, or a coffee date. This denim blue nail polish is simple, decent, and glossy. It gives go-getter vibes. You can try the one by Sally Hansen.
5. Teal 
This nail polish is like beautiful weather on a sunny day. It is calming and refreshing. You can wear this nail polish with neutral color tops like white, beige, and denim. The nail polish will give you a chic and casual look. You can try the one by Sally Hansen.
6. Electric Blue
Want a blue nail lacquer that will make eyes pop out? That will steal the show, and that will brighten your sunken day. It is this electric blue shade. It is shiny and vibrant, like the stars in the sky. It will make you the show-stopper for the night. It will get you many compliments and admiration. Trust me, you will be tired of answering people what this shade is and from where you purchased it.
Fun Fact: Did you know there are few UV-responsive blue nail polishes? These nail polishes change color under UV radiation!!!
Wrapping up:
Blue is an evergreen color. It never goes out of style. It will always get you a lot of attention and compliments. Apart from that, after painting your nails, you yourself will feel a sense of confidence and calmness. It will give you a win-the-world attitude.
I have given you everything you need to get started with blue nail polish. I hope you are not having any second thoughts now. Swamp your fingers with those marine blues or whatever shade you prefer. Deep dive and marinate your aura in the blues.
Get ready for a night full of attention with your bluish nails ladies!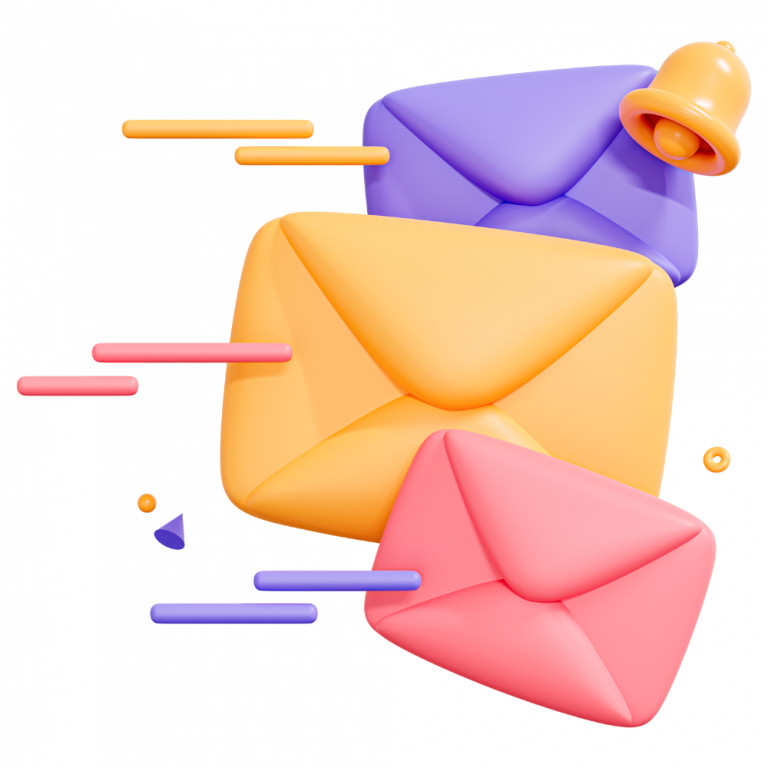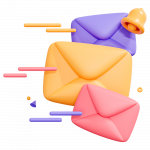 Read related: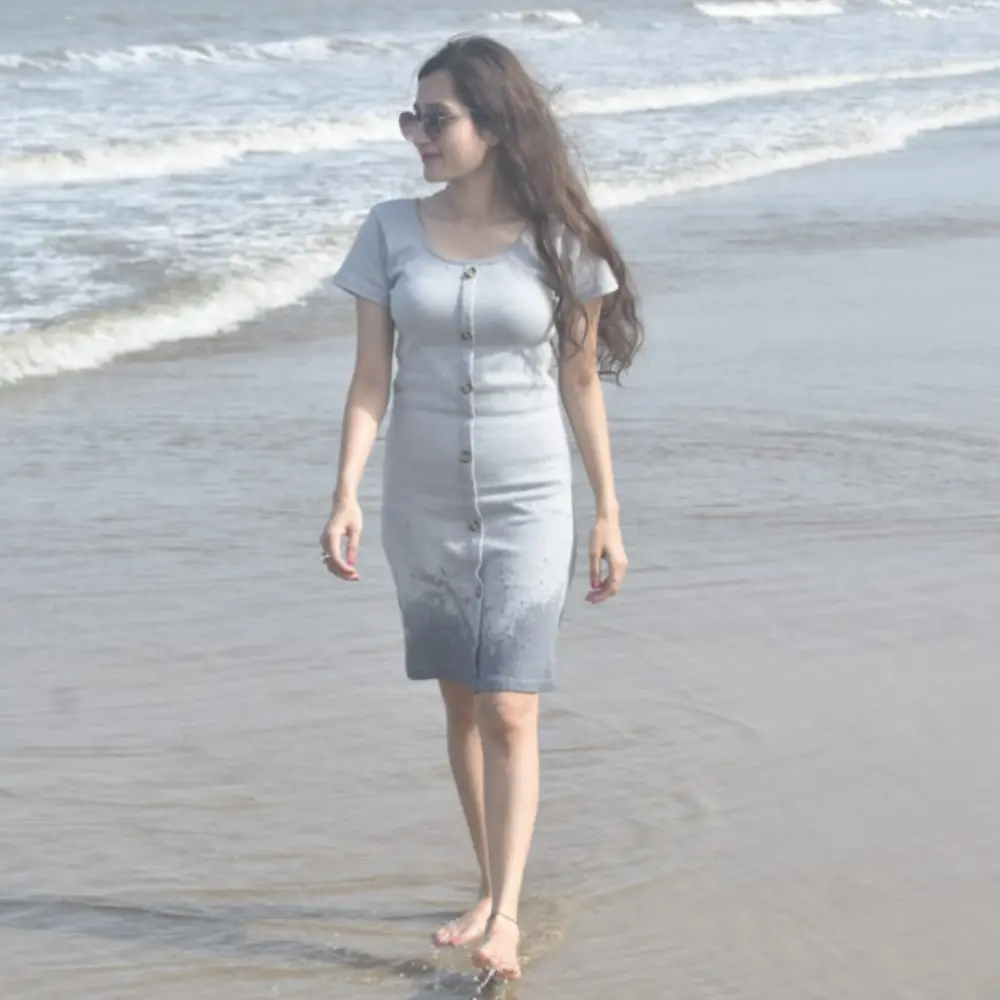 As a dentist and fashion enthusiast, Sakshee has a keen interest in both maintaining healthy nails and beautifying them. She believes that nails are reflective of one's personality, well-maintained nails boost confidence and manicures work as therapy and wellness sessions.