7 Best Breathable Nail Polishes in 2023 – Be Fresh, Be Chic!
Wouldn't it be awesome if you could take care of your nails and make them look pretty at the same time? Just like the cosmetic industry, launched BB cream that will give you the benefits of both skincare and makeup, similarly, the nail industry has been flourishing with breathable nail polishes.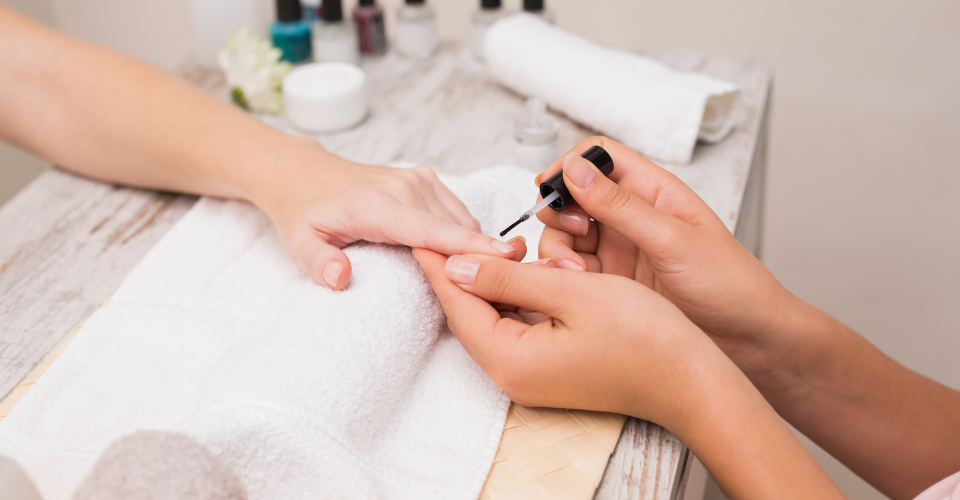 Breathable nail polishes have become trendy owing to their several benefits. The manicurists ask you several times to have a "no nail paint" period between the manicures. They ask you to let your nails breathe. Now with breathable nail paint, you can give them the required care even with the lacquer on.
Breathable nail lacquer also finds significance in rituals. Traditionally, Muslims perform Wudu in which they are supposed to let the water touch every part of their body before prayers. Traditional nail polish cannot be worn as it acts as a barrier to this practice; however, this oxygen-permeable nail polish allows them to paint their nails and still perform the ritual.
Are Breathable Nail Polishes Worth It? – Exploring the Benefits!
Breathable nail polishes are really worth it! Let me highlight the benefits of breathable nail polishes that will urge you to lay your hands on them.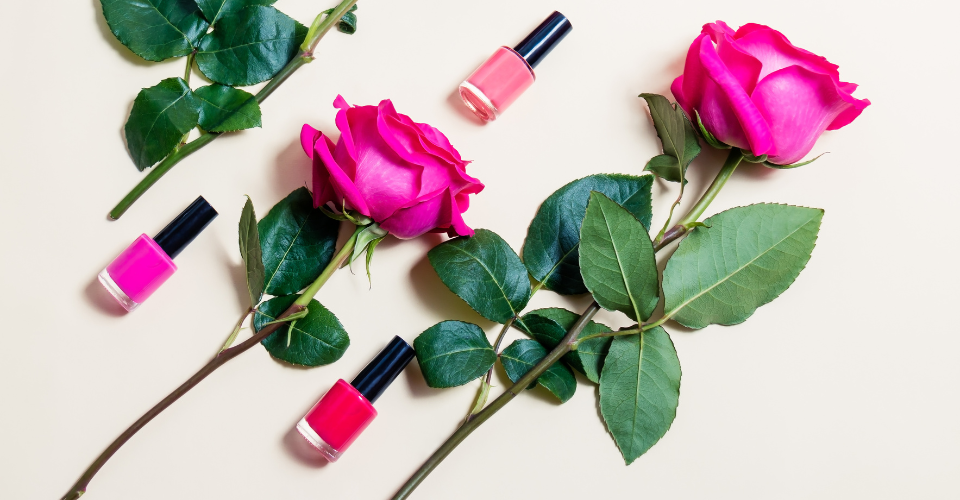 Healthy Nails: Have you seen how frizzy your hair gets without proper moisture? The situation is the same with your nails. They will get yellow and brittle if you devoid them of proper oxygen and moisture. The oxygenated nail colors allow you to maintain your healthy nails.
Less harsh chemicals: Gone are the days when customers were not aware of the ingredients of a product. Now everyone can differentiate between toxic and non-toxic. The traditional polish contains Toluene, which in high concentration can cause neurologic problems. The breathable nail polish contains comparatively less harsh chemicals.
Faster drying: Breathable nail polishes can dry faster compared to traditional nail polishes. Why? The polish allows the oxygen to pass through which helps to dry it faster.
Long-lasting: Your nails have natural oils that sometimes do not bind well to traditional nail polishes and as a result, they chip off. But breathable nail polish allows the natural oils to permeate removing the reason for it altogether.
What to Look for in Breathable Nail Polishes?
Given the health benefits and significance of this polish, I was curious to know how should I purchase one and what factors I should look for prior to the purchase. I have curated a few pointers that might help you pick the best breathable nail polishes in 2023.
Finish Type: You have to choose from glossy, shimmery, creme, or matte as per your preference. For your convenience, I have listed the nail polish finish types already.
Ingredients: You must always go through this section prior to purchasing in order to check if it contains any ingredient you are allergic to.
Colors: They do have limited color options than traditional polishes. So, you must look either for a versatile color or a brand that has more shades.
Long-lasting and chip-resistant: I look for this property in all nail polishes. No one wants to put the effort into the nail paint if it lasts for only 2 days, right?
Fast drying: Impatient people will get me here. You might compromise on many things but a slow drying time might be a bummer. I have highlighted a few nail polishes with faster drying time for you guys later in the section.
7 Best Breathable Nail Polishes in 2023 – Get Healthier, Happier Nails!
I have shortlisted a few top-picked breathable nail polishes of 2023 for you to make your struggle easier. Each has its pros and cons that will make it easy for you to pick it as per your preference. So, let's dwell on the glory of breathable nail paints.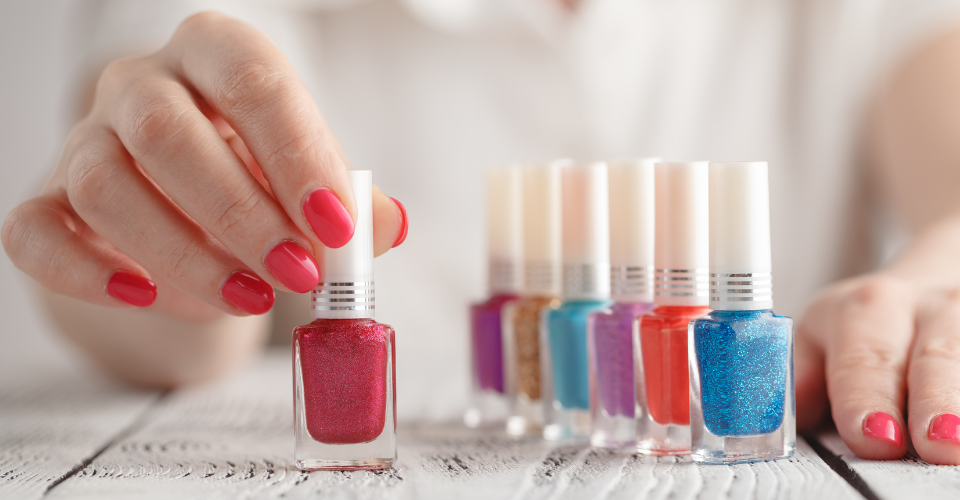 This post contains affiliate links. Read our disclosure for more information.
1. Orly Breathable Nail Polish – Kiss Me I'm Kind
Orly has launched breathable nail polishes. They have great variety and shades. They are certified and trusted. The one that I picked today comes in a glossy finish and is long-lasting. It contains Argan oil, Pro-vitamin B, and vitamin C. These polishes do not require a base coat and a top coat. These Orly nail polishes are strong and durable. They have the ingredients that will strengthen your nails.
Pros I found:
Easy to remove.
Chip resistant.
Cons I found:
Brand: Orly | Finish Type: Glossy | Liquid Volume: 0.6 fl. oz. | Type: Liquid | Shade: Assorted color options | Special Feature: Long Lasting
Note: You might need more coats for the desired intensity.
2. Karma Organic Halal Nail Polish
I'm personally a fan of this nail polish. It is vegan, certified, handmade, and 7-free. The finish type is shimmery and the polish has a light scent associated with it. They are long-lasting and chip-resistant. My nail quality improved after applying this breathable nail polish from Karma Organic. It is enriched with vitamins and it moisturizes my cuticle too.
Pros I found:
Dries quickly.
Non-toxic.
Cons I found:
Brand: Karma Organic | Finish Type: Shimmery | Liquid Volume: 0.43 fl. oz. | Type: Liquid | Shade: RABIA | Special Feature: Quick Dry
3. NaturalBloom Breathable Nail Polish
The shades of this nail polish from NaturalBloom are elegant and must-have. They give a sophisticated look. The finish type of this nail polish is glossy. The polish is vegan, 21-free, and non-toxic. It helps to strengthen the nails and prevent them from yellowing. Pro tip: I would recommend purchasing pastel colors from its breathable nail polish collection.
Pros I found:
Long-lasting.
Chip resistant.
Cons I found:
Nothing to fault whatsoever.
Brand: NaturalBloom | Finish Type: Glossy | Liquid Volume: 0.47 fl. oz. | Type: Liquid | Shade: Pink Dahlia | Special Feature: Long Lasting
4. Maya Halal Breathable Quick Dry Nail Polish
Gel nail paint enthusiasts, rejoice! This breathable nail polish from Maya Cosmetics offers the convenience of both gel nail paint and nail care in a single bottle. What a delightful combination! Besides, this breathable gel nail polish gives a perfect glossy finish. It is 9-free and has non-toxic high-quality ingredients. This nail polish is not only Halal-certified but also ranks among the finest breathable options available in 2023.
Pros I found:
Fast drying time.
Halal-certified.
Cons I found:
Nothing but pure satisfaction.
Brand: Maya Cosmetics | Finish Type: Glossy | Liquid Volume: 0.47 fl. oz. | Type: Gel | Shade: Fuschia is Bright | Special Feature: Quick Dry
5. Mersi Cosmetics Breathable Halal Nail Polish
After using this nail polish, I have to say, the wide-angled brush makes application a breeze. Plus, it's a vegan, cruelty-free, 21-free, and Halal-certified breathable polish that delivers a flawlessly smooth finish. But the nail polish has a slight odor associated with it. So, if you are sensitive or annoyed by "smell" you might bulge away from this one. However, they do have quite a variety of shades to choose from.
Pros I found:
Easy application.
Devoid of 11 harsh chemicals.
Cons I found:
Slight odor.
May chip off earlier.
Brand: Marsi Cosmetics | Finish Type: Glossy | Liquid Volume: 0.33 fl. oz. | Type: Liquid | Shade: Giza | Special Feature: Non-toxic
6. Entity Clean March To My Own Plum Breathable Nail Lacquer
This nail polish has a smooth Crème finish. After using it, I must say, it's loaded with fantastic features, and finding any downsides is a real challenge. This nail polish is a true gem, boasting 24-free formulation, PETA approval, and Halal certification. Besides, the polish contains biotin to enrich your nail enamel. Biotin helps in the growth of your nails and maintains their quality.
Pros I found:
Long-lasting.
Easy application.
Moisturization.
Cons I found:
Pure perfection, no room for disappointment.
Brand: Entity Clean | Finish Type: Crème | Liquid Volume: 0.5 fl. oz. | Type: Liquid | Shade: Purple | Special Feature: Gentle, Durable, Radiant
Pro Tip: Pick a popping color polish to complement your subtle outfit.
7. Orly Breathable Nail Polish – Treatment Plus Color
I've just tried another gem from Orly's collection. This polish not only promotes breathability but also infuses the goodness of Argan oil, along with vitamins B5 and C, to keep my nails beautifully nourished. This oxygenated nail color provides perfect coverage and offers a wide variety of shades to suit every occasion.
Pros I found:
Easy application.
No base coat or top coat is needed.
Cons I found:
Thick consistency.
Long drying time.
Brand: Orly | Finish Type: Glossy | Liquid Volume: 0.6 fl. oz. | Type: Liquid | Shade: Three stunning hues at your fingertips | Special Feature: Long Lasting
Final Thoughts:
I have a good collection of these breathable nail polish and trust me I don't wanna go back to traditional ones. What is better than paying the price and getting both nail care and pretty nails in one bottle?
Though most of them are non-toxic and halal-certified, I suggest taking a look at their offerings based on your personal preference. These polishes do not generally require a top coat or base coat as the basic idea of them is to prevent any layer between air and your nail enamel.
The best part about this polish type is avoiding the "no nail paint" period and getting the nutrition with nail paint on. Also, almost all of these nail paints have a faster drying period and last longer in comparison to traditional nail polishes.
So show your nails the love and care they need along with beautifying them.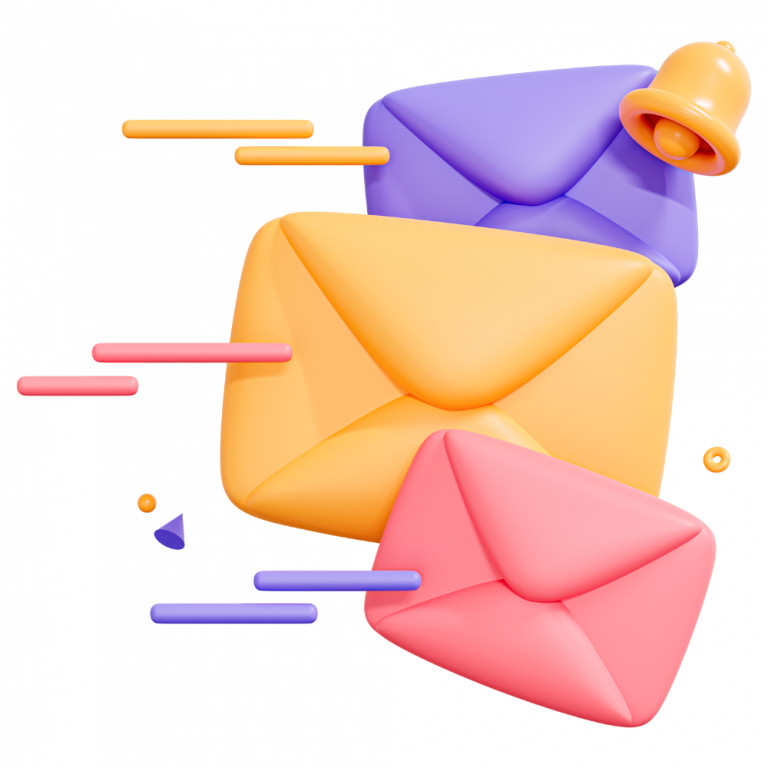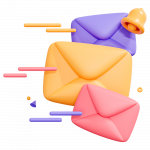 Read related: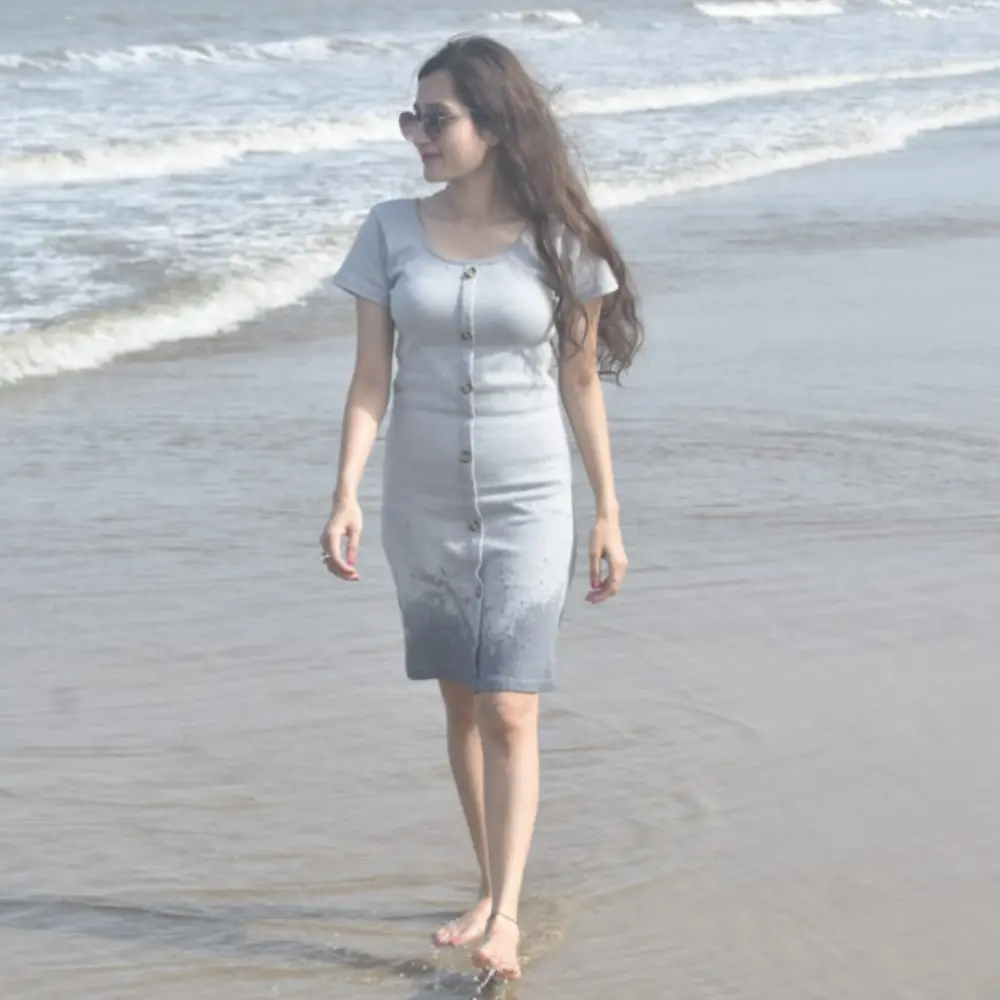 As a dentist and fashion enthusiast, Sakshee has a keen interest in both maintaining healthy nails and beautifying them. She believes that nails are reflective of one's personality, well-maintained nails boost confidence and manicures work as therapy and wellness sessions.