7 Best Acrylic Nail Clippers in 2023 for Mani Enthusiast
Long acrylic nails are always a thing of beauty. But after the show you may find it difficult to do your daily chores efficiently. And the first thing that comes to your mind will be acrylic nail clippers to clip them to a more manageable length where you will feel comfortable doing your chores.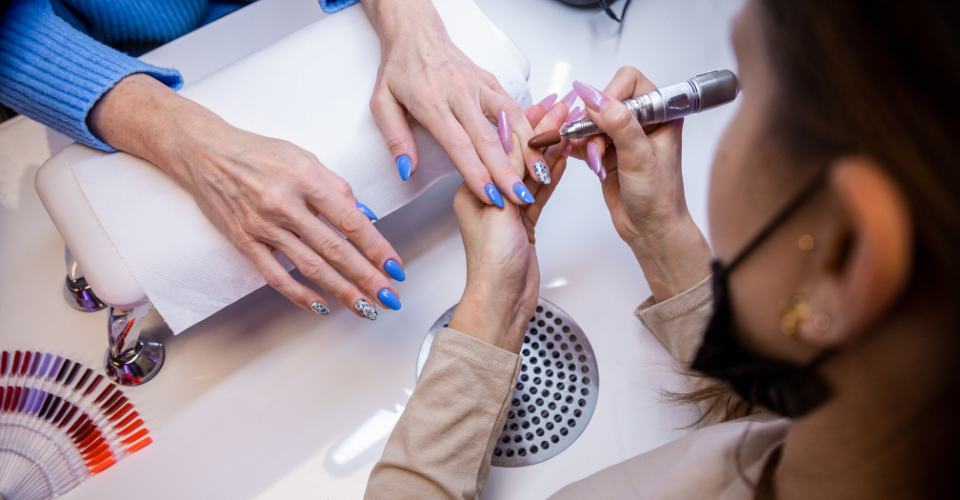 Even I had to encounter a hectic day at the office with too long acrylic nails. As a nail enthusiast, I understand that you too would have faced a similar situation at some point!
If you have always used a regular nail clipper for your acrylic nails and struggled a lot wondering if there's any other specific clipper that does the work easier – then you are on the right page!
I thought of bringing this whole hassle to an end. But whatsoever, you need the best of the best tools to clip your nails. Fret not! I have analyzed the 7 best acrylic nail clippers in 2023, for you! Sit back and check out the reviews, as this will help you in placing your next order!
What to Look for in an Acrylic Nail Clipper?
Acrylic nail clippers aid you in clipping your acrylic nails, giving you the ability to cut your acrylic nails to your desired length. But that acrylic nail clipper should have excellent quality to complete the desired task effortlessly. Below are the characteristics you should look up to before purchasing a nail clipper for acrylic nails.
Build Material: Acrylic nail clippers are available both in plastic and metal. I have seen the plastic ones tend to break, especially when working with hard acrylic nails. So I highly recommend using metal nail clippers.
The angle of cut: The job of nail clippers is not only to clip the nails but also to clip the nails according to a particular desired edge. In this aspect, I advise you to buy nail clippers that give three types of cut – round, square, and well-cut.
Blade type: Sharp and sturdy blades made of stainless steel – these are the attributes that need to be checked before buying any acrylic nail clippers. Because the blade plays a vital role in providing you with a pleasant trimming experience. it is essential to choose the right one.
7 Best Acrylic Nail Clippers in 2023 – Handpicked for You
If you are an acrylic nail enthusiast, you might require a nail clipper to trim your nails. And having one available is always useful. To save your research time and zero in on one perfect acrylic nail clipper, here I have outlined the 7 best acrylic nail clippers in 2023.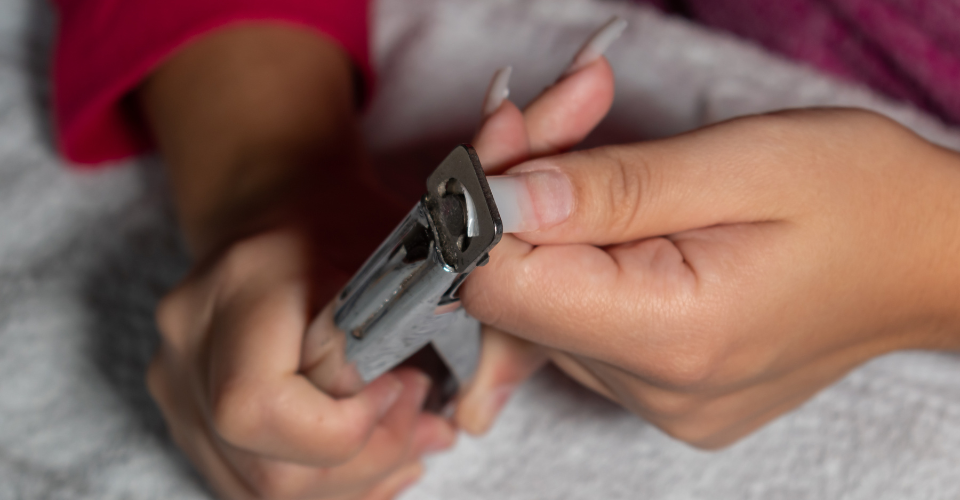 This post contains affiliate links. Read our disclosure for more information.
1. Dr.Nail Acrylic Nail Clipper
I can assure you that this artificial nail clipper is sure to give you a clean and smooth cut with its sharp blade and sturdy build quality! Originating in varied soft colors, this nail clipper helps you in three types of cuts – round, straight, and well. Moreover, this acrylic nail clipper is an ideal tool not just for professional nail technicians, but also for those looking to clip their DIY acrylic nails with precision.
Pros I found:
Sharp and solid stainless steel blade.
Proper instructions to achieve any of the three edges.
Cons I found:
No flaws, simply exceptional!
Brand: Dr.nail | Material: Stainless Steel, Acrylic | Blade Edge: Straight | Color: Multi-colors
2. Belleboost's Artificial Nail Tip Clipper
This product comes as a trio, consisting of an ergonomic nail clipper, a replacement blade, and a tiny screwdriver! This acrylic nail cutter with a measure has been a hustle, not only for nail technicians but also for DIYers and enthusiasts who have struggled with acrylic nail cutters that lack a measuring feature! Moreover, in look and feel, this acrylic nail trimmer is also on top offering you to select your preferred option from a range of 11 colors.
Pros I found:
Suitable for different palm sizes.
Plated with high-quality stainless steel and nitrogen resin.
Cons I found:
None, highly recommended!
Brand: Belleboost | Material: Stainless Steel, Acrylic | Blade Material: Stainless Steel | Color: Multi-colors
3. Mudder's Nail Clippers for Acrylic Nails
Unbox to find four surprises – acrylic nail clipper, cuticle nipper, cuticle pusher, and dead skin remover – enough for your at-home manicure! The product comes in different multicolored metallic sheens and promotes itself as a suitable gifting product for your loved ones. The quality and sturdiness make this fake nail clipper a definite buy for your DIYs!
Pros I found:
Beautiful set for beginners.
Durable, anti-rust, and easy to clean.
Cons I found:
There's absolutely nothing to dislike!
Brand: Mudder | Material: Stainless Steel, Acrylic | Blade Edge: Straight | Color: Multi-colors
4. Sumaju's Acrylic False Nail Clippers
This simple yet adjustable acrylic nail clipper has all the qualities of being placed in your buying cart! The curved handle makes it easy to hold and work even for a long time without any hand pain. Whether you need a round or a French armor or a square cut – you can get it through this fake nail cutter! Besides, this acrylic nail clipper is coated with colorful titanium, which not only enhances its aesthetic appeal but also provides durability by preventing rust, ensuring long-lasting use.
Pros I found:
Small, light, and easy to carry.
Can turn the screw counterclockwise to polish the clippers.
Cons I found:
Nothing to complain about!
Brand: Sumaju | Material: Stainless Steel, Acrylic | Blade Edge: Curved | Color: Multi-colors
5. Yueton's False Nail Tip Clipper
Acrylic nail hobbyists and DIYers, this acrylic nail cutter tool is for you! This product comes in three definite colors – blue, purple, and silver. The flawless cutting blade made with stainless steel helps you with a round or straight edge. Moreover, this acrylic nail clipper helps you go a little longer between appointments!
Pros I found:
Clean cuts!
Does the job up to the mark.
Cons I found:
Won't work if you use it for natural nails.
Brand: Yueton | Material: Stainless Steel, Plastic, Acrylic | Blade Edge: Straight | Color: Blue, Deep Purple, Silver
6. Bezox's Tip Clippers for False Nails
Not only the minimalistic and elegant appearance but also the sturdy build quality and sharp cutting blade make this nail clipper for acrylic nails stands out. The brand provides a 1-year guarantee for the product, within which, if you find it unsatisfied, you can refund it! Nevertheless, this metal product is versatile and can be used for trimming acrylic nails as well as gel and natural nails.
Pros I found:
You can trim out any shape of your choice.
Convenient, efficient, and time-saving.
Cons I found:
Only available in silver color.
Brand: Bezox | Material: Metal | Blade Edge: Straight | Color: Silver | Blade Material: Stainless Steel
7. Forgica's Professional Acrylic Nail Clippers
Last but certainly not least on my list of acrylic nail clippers is Forgica's high-quality clipper. The derby blades cut the acrylic nails as well as gel and natural nails very smoothly. Moreover, the ergonomic design of this product ensures that it fits comfortably in hands of all sizes. Cutting nails at different angles will be effortless with this false nail cutter!
Pros I found:
Professional finish.
Handy and compact.
Cons I found:
Available in limited colors, silver and red only.
Brand: Forgica | Material: Stainless Steel, Acrylic | Blade Edge: Straight | Color: Silver and Red | Blade Material: Stainless Steel
Do you want to save this post for later? Make sure to pin the image below so you can find it easily!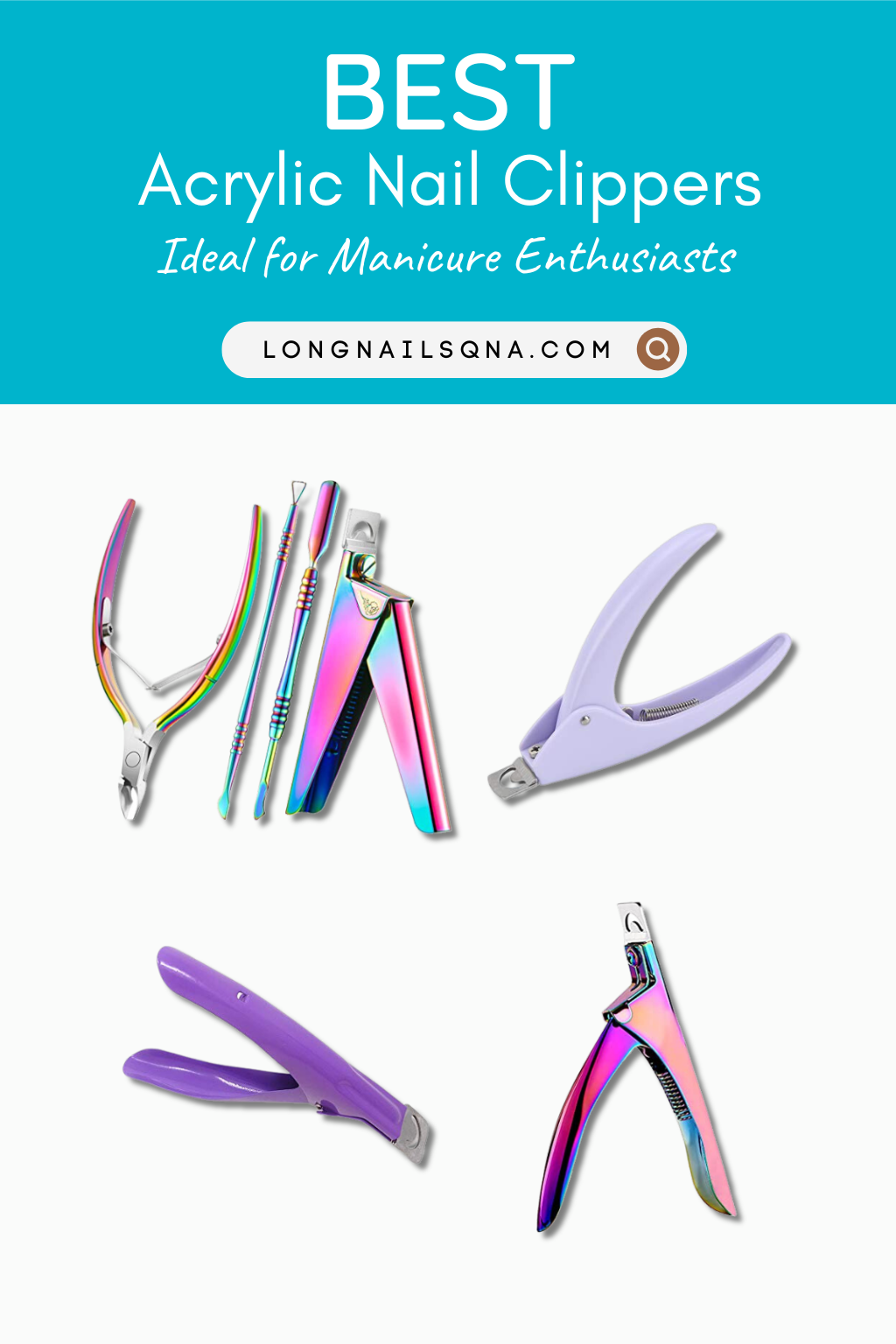 Final Thoughts:
I have seen many people, even though they love acrylic nails, they don't use them just because of the toil to maintain and prune them in the later stages. Beauty comes with pain, but the pain can be nullified by making use of apt tools and products of premium quality with a proper review.
After going through the above article, you might have obtained an idea of choosing the best acrylic nail clippers for your acrylic nails. So with your acrylic nails hindering you from doing other activities, what are you still waiting for? Say goodbye to inconvenient salon appointments and hello to professional-looking acrylic nail clippers at home!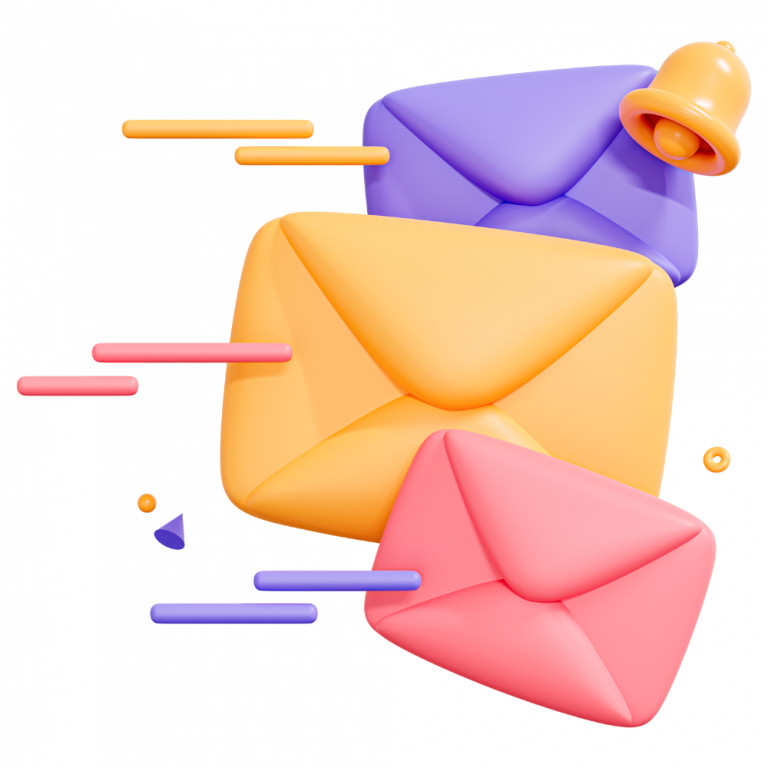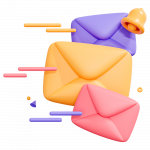 Read related: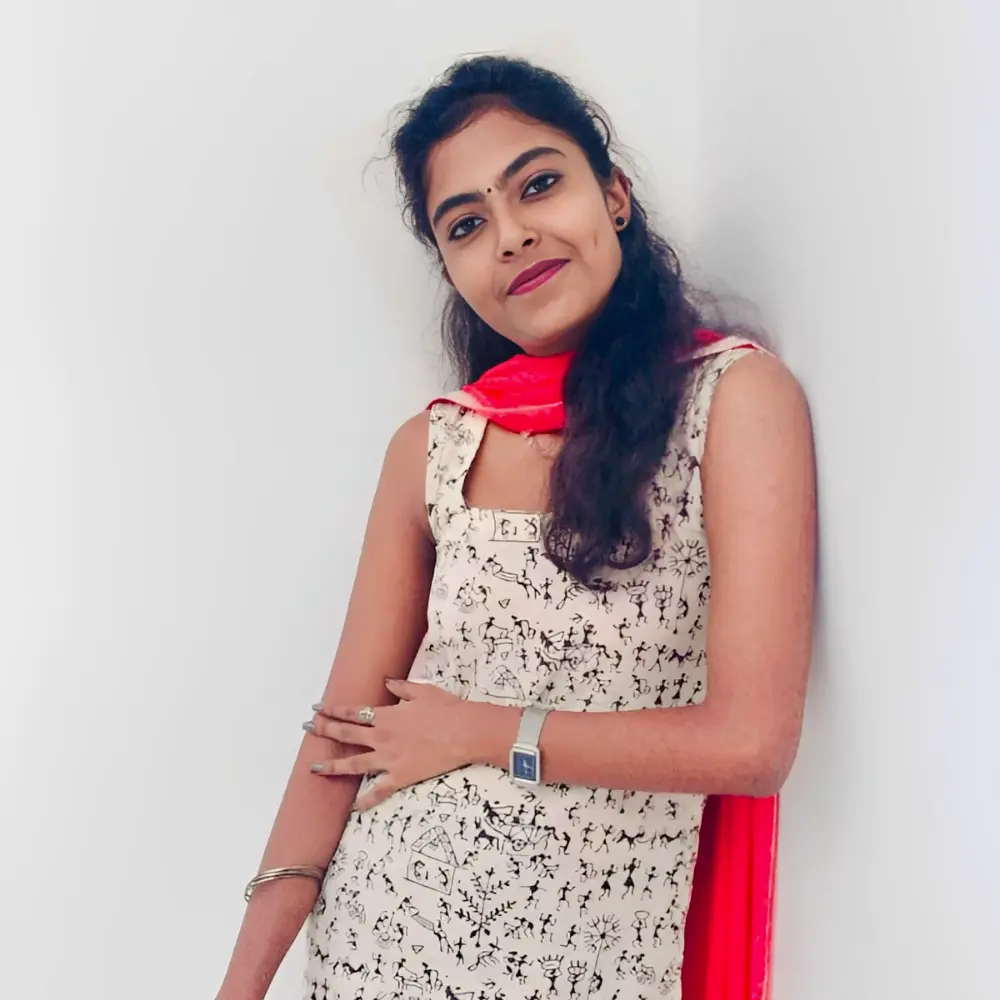 She is a manicure enthusiast and fashion blogger who believes that nail art is a wonderful way to add colors to life. With a passion for learning new nail art and manicure techniques, Jeroline eagerly explores and shares her knowledge through captivating content.