How to shape long nails round at home?
There are many nail shapes, but the round-shaped long nails look delightful and delicate, and are still my favorite 🔖
Wondering how to shape long nails round at home? Long nails are no doubt the best part of our fingers that enhance the overall beauty of our hands.
But the shape of your long nails is also playing a great role to reinforce the beauty of your nails and maintain them always.
As you know keeping your long nails in a shape is important for bringing out the beauty and maintaining their life as well.
If you wanna keep your nails not so long, but medium-long, then out of so many nail shapes, you can choose round-shaped nails. The round-shaped long nails will look perfect with any color of nail paint.
In this article, you'll get to know how to shape long nails round at home very easily too in a few simple steps. Let's get started…
What are round nails?
Round nails are the shape of the nails' tips that are just rounded from the tips of the nail and perfectly resemble an eclipse.
This type of nail is very identical to oval nails in terms of shape and the longer they are the more round in shape they are.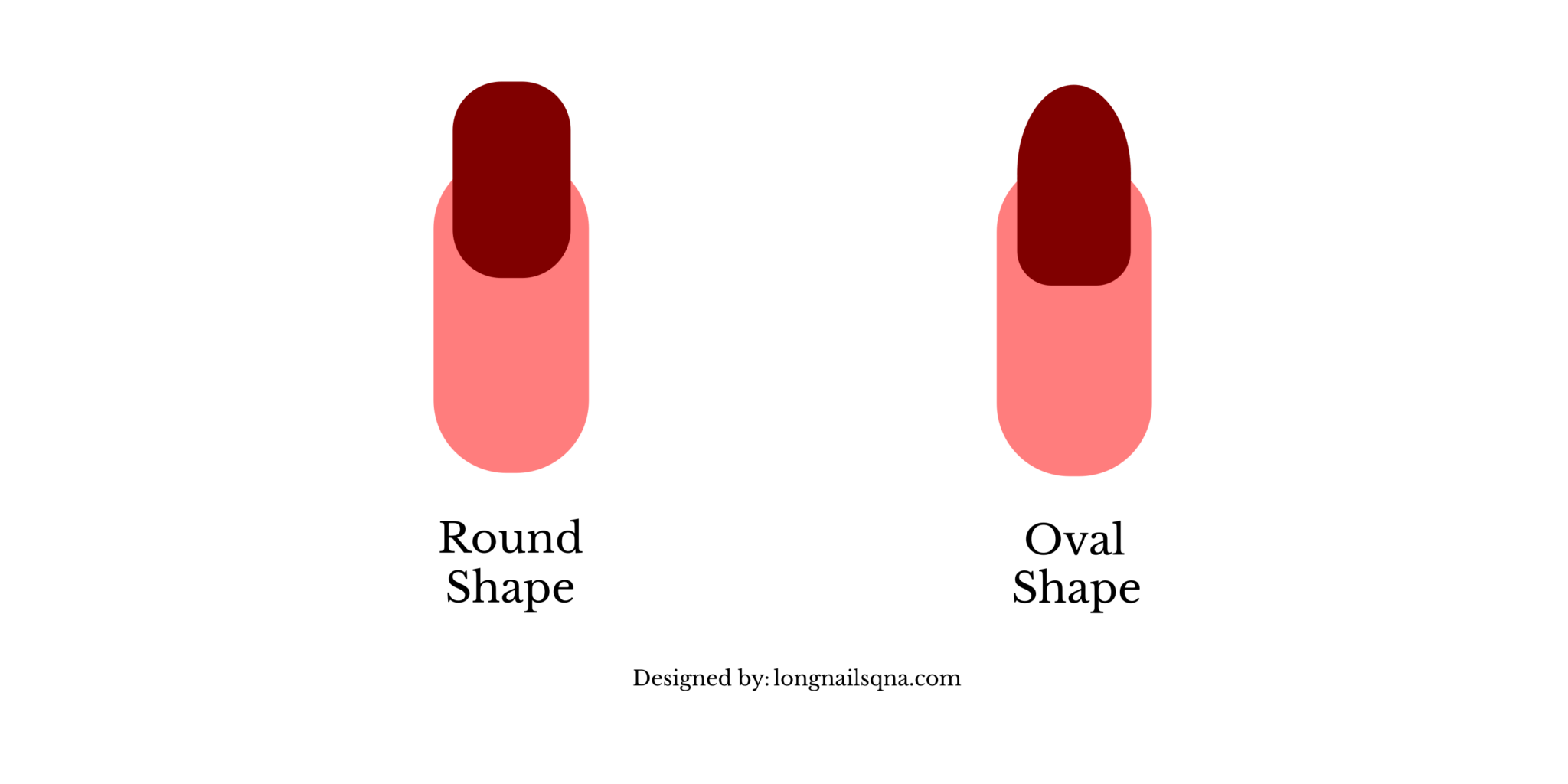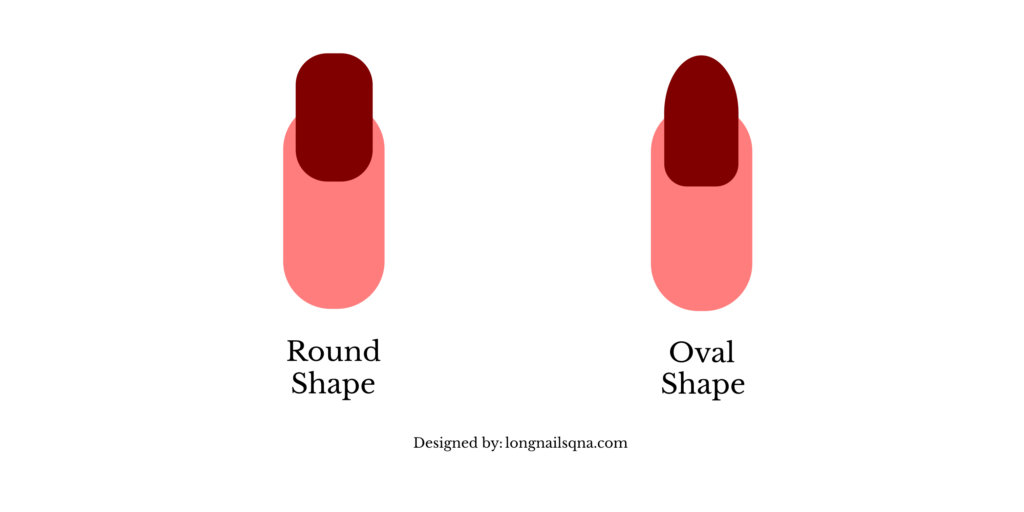 Benefits of round-shaped long nails:
The best benefit of having round-shaped nails is that they are least likely to get broken by any means. You can just use your hand free to grab anything or to do anything without even caring that you have long natural nails that can be broken.
Even a scratch on anywhere in your body by those nails unconsciously won't be going to hurt you.
You can say, it's now very convenient to have long nails with absolutely no major issues. And if your nails are too short in lengths and you have made them a round shape, then they'll get the best durability in return.
In case you are a working girl, need to do a lot of office work, and on top of that you have long nails, then this shape of nails will be just a gift to you.
You may like this post: 45+ Stunning Easter Nails Art Ideas for Spring 2022
How to shape long nails round at home?
Now the best part is to get round-shaped nails and that too at home without going to a nail salon. To get round-shaped nails, you just need to have these tools handy.
A nail filler

.

A nail clipper

.
Step -1: Clear off any nail paints on your nails, (if any) cause, if there's any nail paint on your nails, you'll probably find an issue figuring out the nail length to start making the round edge.
Step – 2: Wash your hand and sit somewhere close to the perfect light source with a nail clipper and a filler along.
Step – 3: Now take your nail clipper and make a square shape cut anywhere if you have long nails based on how long you wanna keep your nails with a round shape.
Step – 4: After making the square shape, now you have to cut those edges in such a way that your nail forms a shape similar to a coffin nail shape.
Step – 5: Now, it's time to keep your nail clippers aside and grab the nail filer. Start filling your nails from the edge to the tip of the nails in such a way that they start to form similar to oval-shaped nails but the top should be just like an eclipse, which means, blunt, not pointed, unlike almond nails.
Here is a video guide on how to shape long nails round at home;
Woah! You just made it, now it's time to celebrate happiness with a new nail paint on your new rounded-shaped nails. 😃
Here are a few recommendations from amazon.com to grab the best nail paint for your round-shaped long nails.
Bestseller No. 1
Bestseller No. 2
Bestseller No. 3
Last update on 2022-07-02 /Affiliate links/ Images from Amazon
Wrapping up:
This is how simply you can shape long nails at home without visiting a salon.
Now you have got the shape you desired and it's time to maintain your long nails so that they can continue to sparkle.

Read Related:

A Nail Technician and a Fashion Blogger who also love traveling, exploring, reading, and of course, Disney characters.