35 Cute Christmas Nail Art Designs to Try in 2023
All things considered, Christmas, for me, is all about the color red. Some might think it's overpowering with everything around already in the red, but I believe it's perfect. There is no other color that sets the Christmassy vibe. Let's get into the Christmas spirit, shall we? Is it too late? No. I can assure you.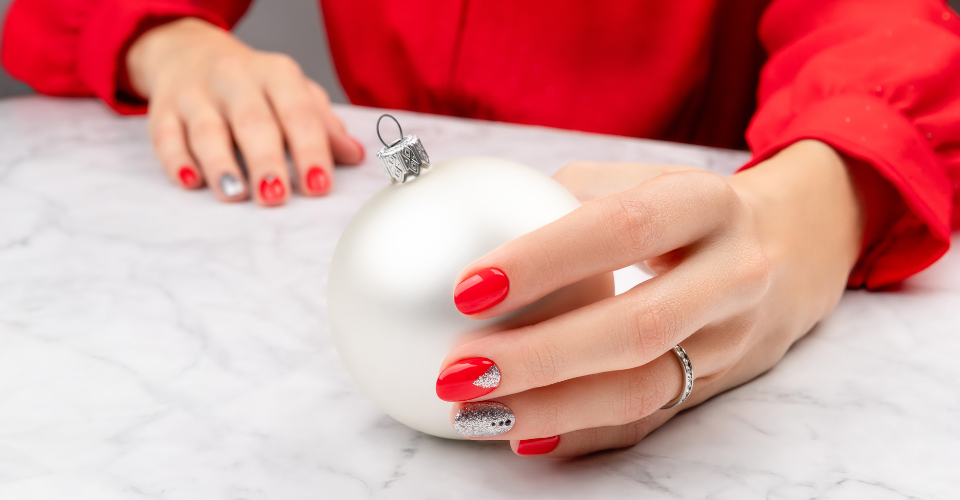 Taking a look at the nail art trends this year, I would say "less is more" seems to be my favorite aesthetic so far. I believe the opposite is true for festive moods. Festivals are about going all out for one time of the year, and it better be grand. If not now, then when? Festivals and Birthdays are the only occasions to experiment with new trends and expensive stuff to feel extra special.
Let's check out a bunch of top favorites, trendy and cute Christmas nail art designs from classics to DIY options. Some might be better executed through a nail artist, and some you can do in the comfort of your home using simple nail art tools. Read on more to find out my go-to nail art and look for this Christmas.
35 Cute Christmas Nail Art Design Ideas for 2023
So to draw a picture for the purpose of this article, Christmas and Winter which mean Santa, Christmas tree, Snowflakes, Candy canes,… Is that it? I think there's more to this list. Scroll to find out what else screams the Christmas vibe and get some Christmas nail art inspiration. Sleigh Away. 🎅
1. Hey, Christmas Star!
For Christmas nail art 2023, you should opt to shine on. Here's the look for you with starts on nails. With everything back to normal, getting your glam game on is the only fair thing to embrace.
2. Time to build X-mas
This Christmas tree nail art is for anyone who can't get a Christmas tree this year for some reason. Get one on your nails as a reminder. 🎄
3. Winter is coming!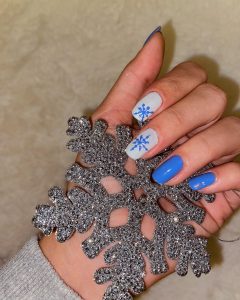 Barring the winter blues, here are some Christmas nail art snowflakes to soothe the blues. Eventually, it's all about experiencing the magical winter of Christmas. Apply nail stickers, and you're good to go!
4. Red and Green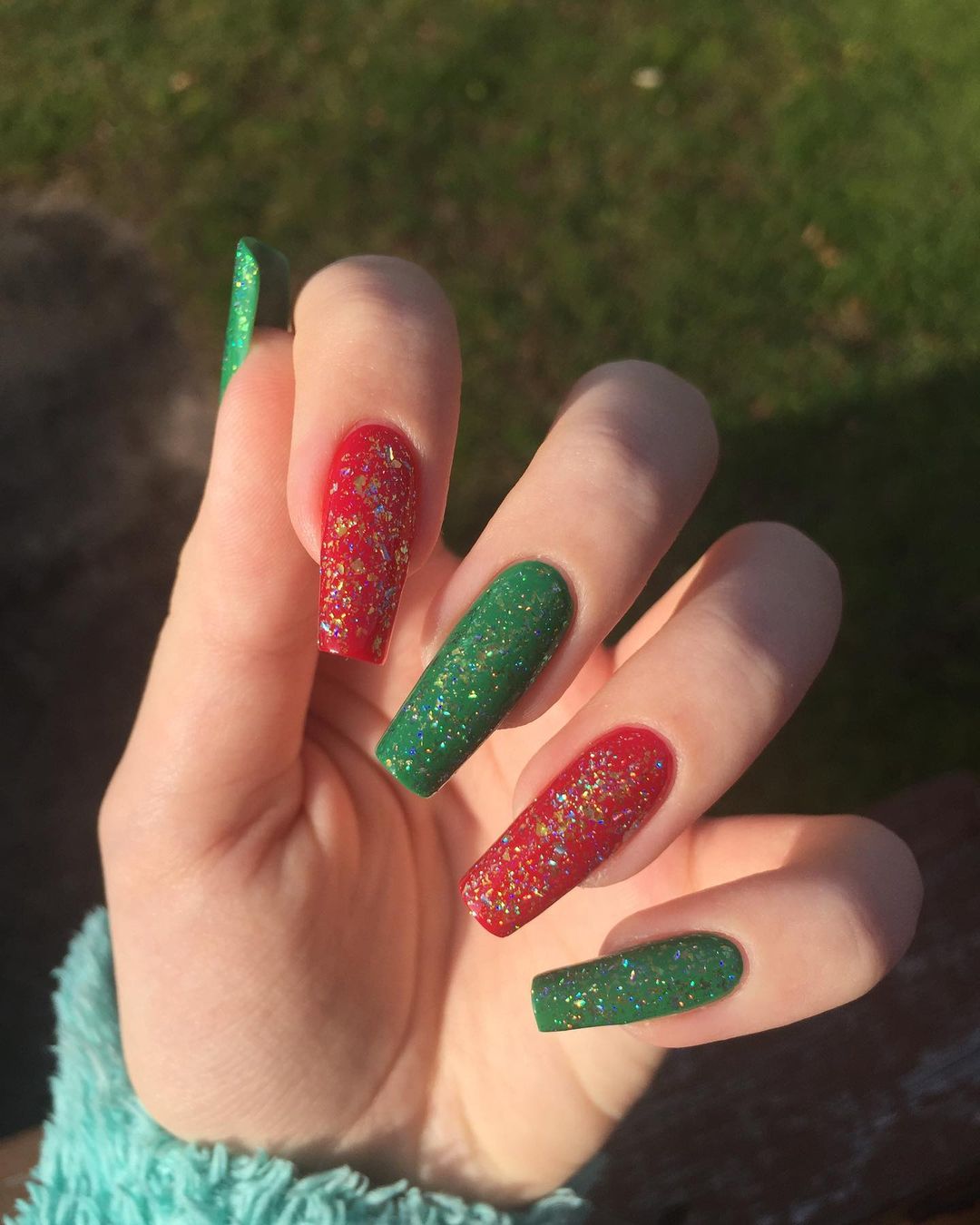 Amongst all the other Christmas nail art ideas, this is my go-to look. Swipe until the end to find out how I am going to style the look with these nails.
5. Love & Light
Here's to loving the Christmas vibe with a tinge of pink and cherry pop on nails! This simple Christmas nail art is easy to create and enough to make yourself ready for Christmas 2023.
6. Grinch for the win!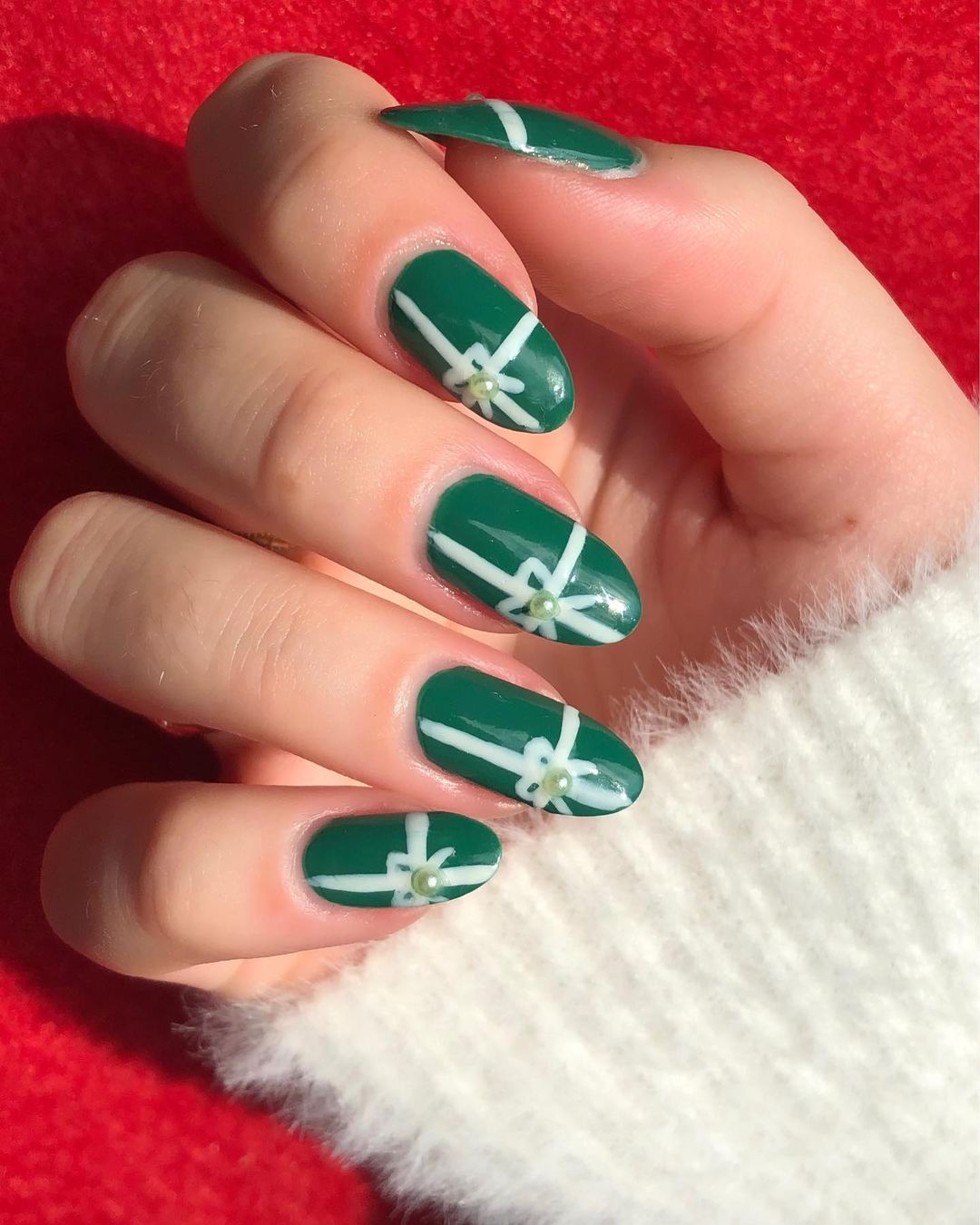 From the Christmas theme, let's not forget the GIFTS. Presenting a neatly packed gift as part of DIY Christmas nail art to try for. Get those nail rhinestones and beads to add a touch to the gifts.
7. Classic & Easy Christmas Nail Art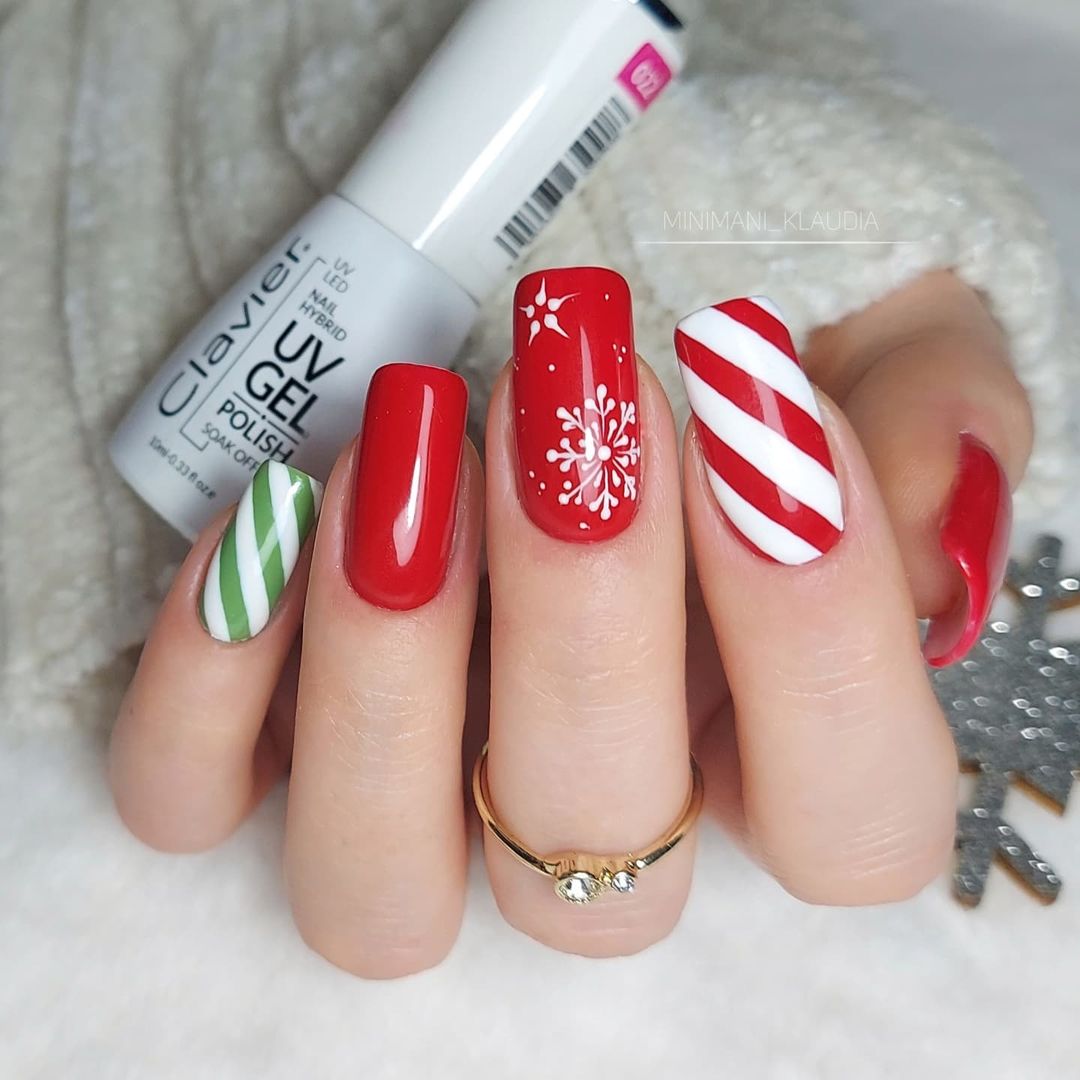 This is the Christmas nail art image that comes to everyone's mind when asked about Christmas. It's Christmas red with a touch of green. The little finger is probably the elf which is green.
8. Under the Mistletoe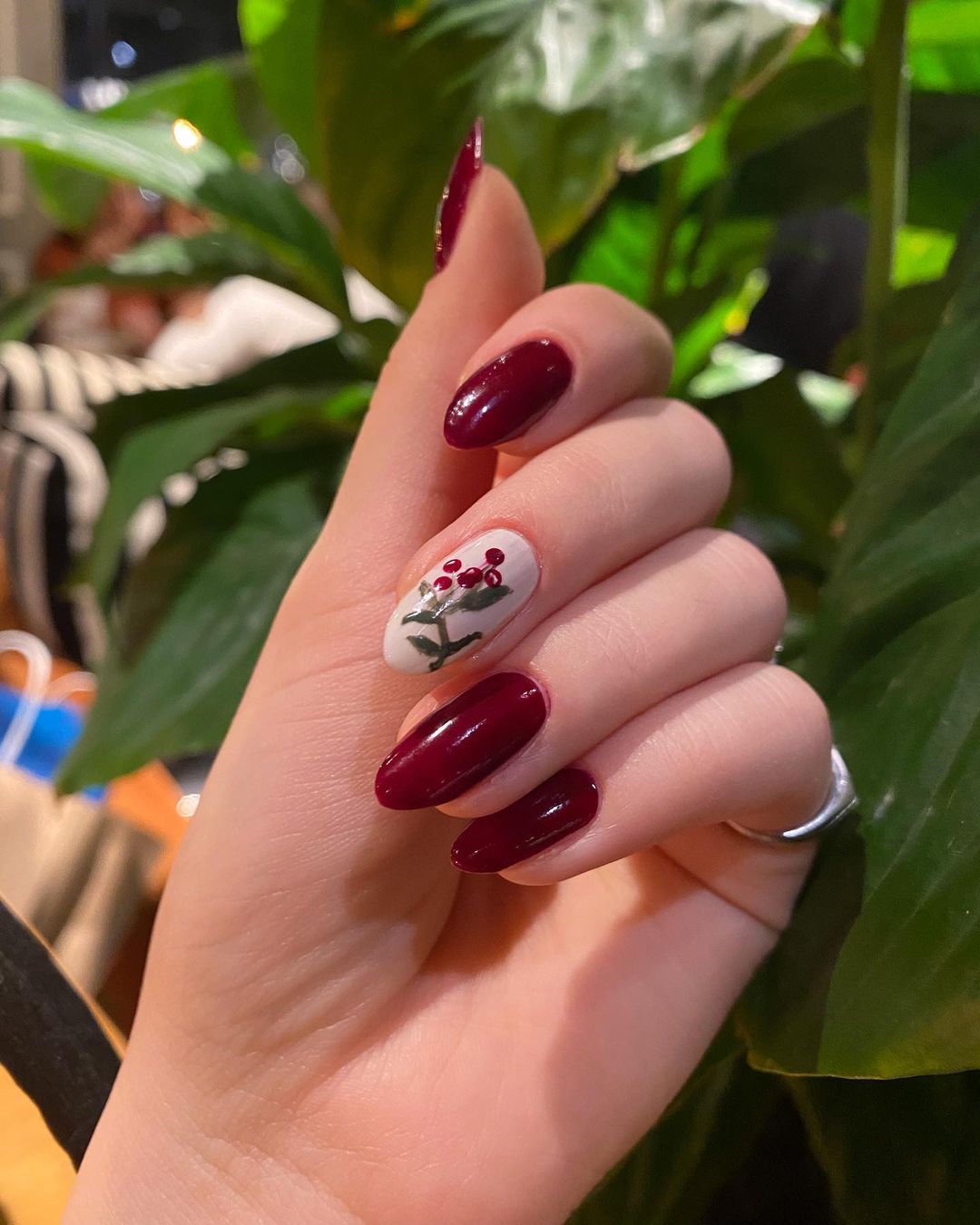 Donning the bold and powerful maroon with cute Christmas nail art stickers. That's it. Nothing more & Nothing less. Pair it with some beautiful flowy, and dreamy white outfits. You're good to go.
9. Starry and Snowy
Snowflakes fit into any nail size and look much cuter on nails. Guess what, if you're looking for Christmas nail art for short nails, this one can be the best fit. Don't forget to pair it with a tinge of glitter!
10. Christmas French Manicure
Gone are the days when white tips looked chic. Everyone is experimenting with colored tips, and this Christmas nail art for long nails is here to sleigh.
Post You May Like: How to Get Hailey Bieber's Chocolate Glazed Donut Nails?
11. Everything Christmas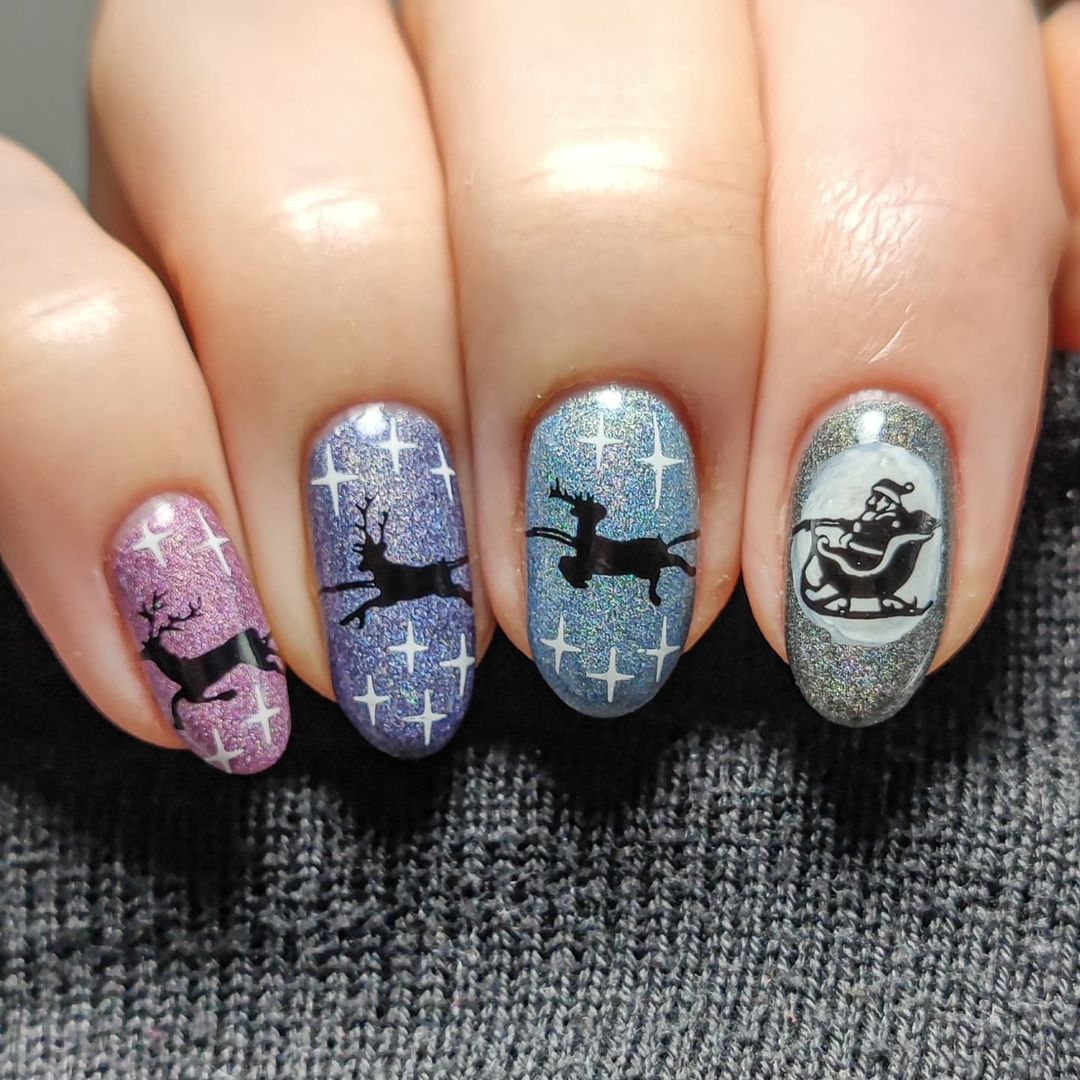 Isn't this Christmas nail art image the coolest? Santa with his reindeer on his way as Christmas is around the corner. With Christmas nail wrap stickers, you can achieve this nail art in a short span of time.
12. Oh, Christmas Love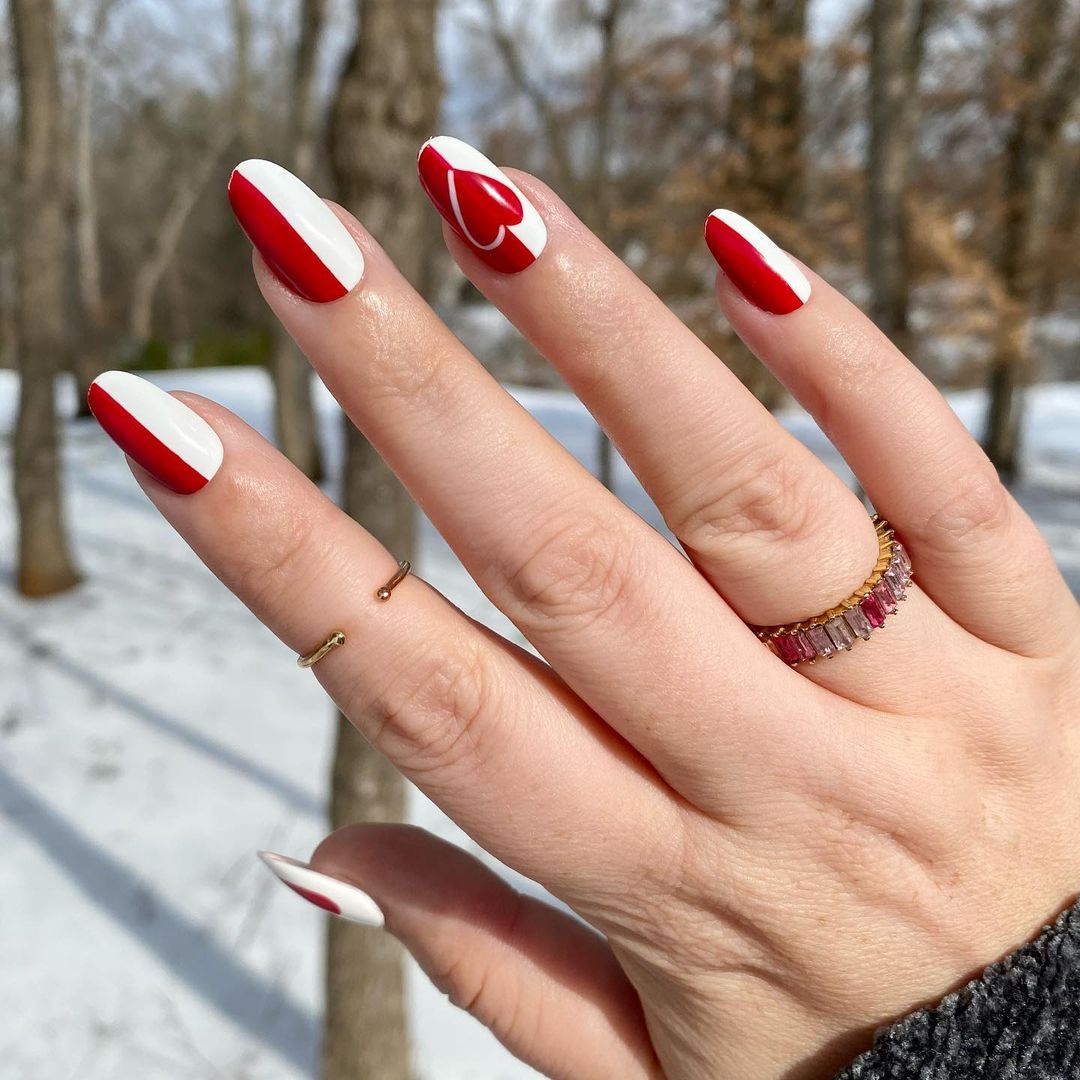 Is this your first Christmas with your special one? Here is this Christmas nail art design to try to bring in the lover's spirit for Christmas. Or if you love Christmas. Fair enough.
13. Is that Snow?
Snowflake nails for the win. Keeping up with the winter Christmas spirit, here's the perfect example of doing the same. Throw on some ombre nails using a sponge and stick on some stickers. Easy peasy.
14. Hey you Ginger man!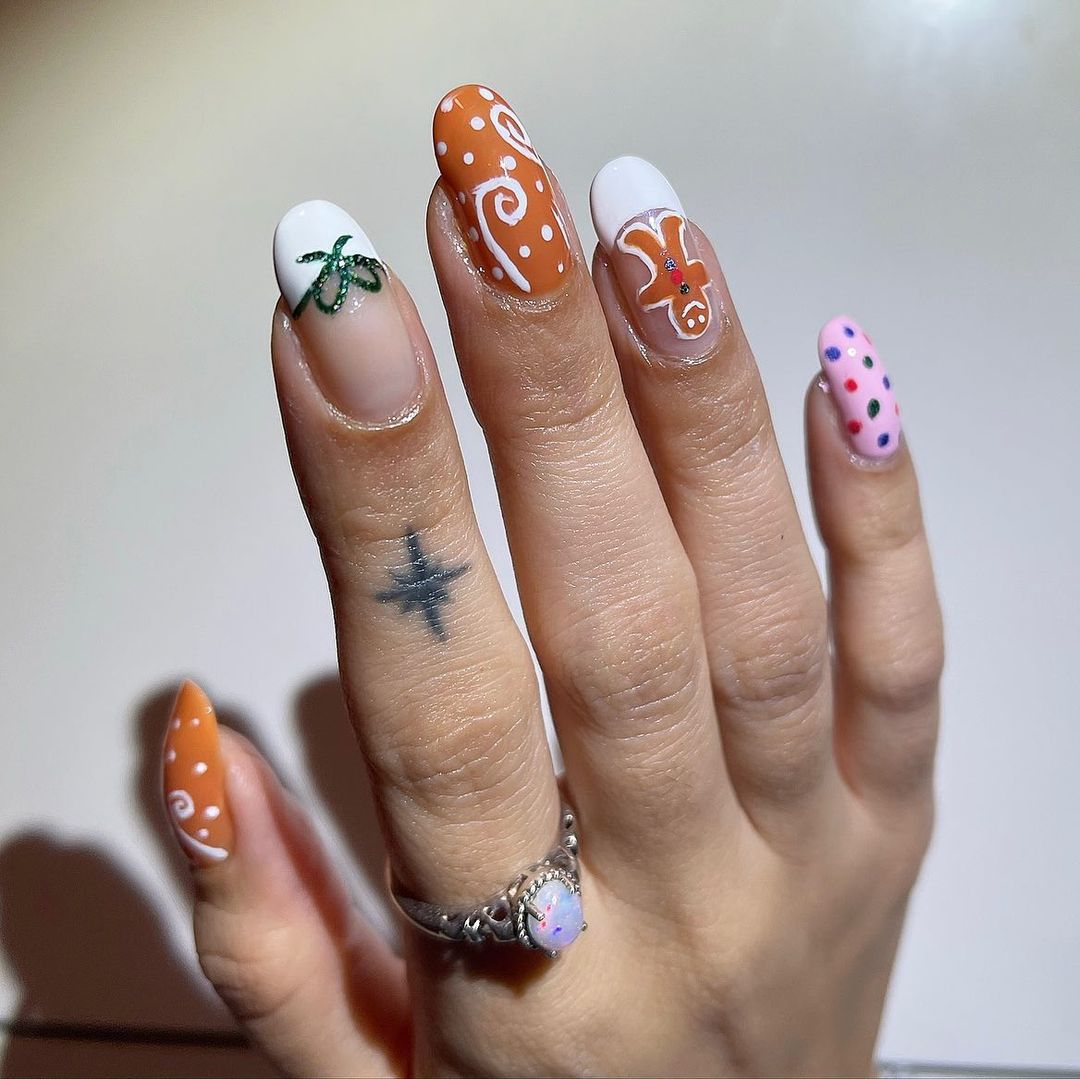 Again a unique combination of colors. Christmas nail art for beginners never looked better. It's mostly just having fun painting your favorite designs onto your favorite nail colors!
15. I pick you!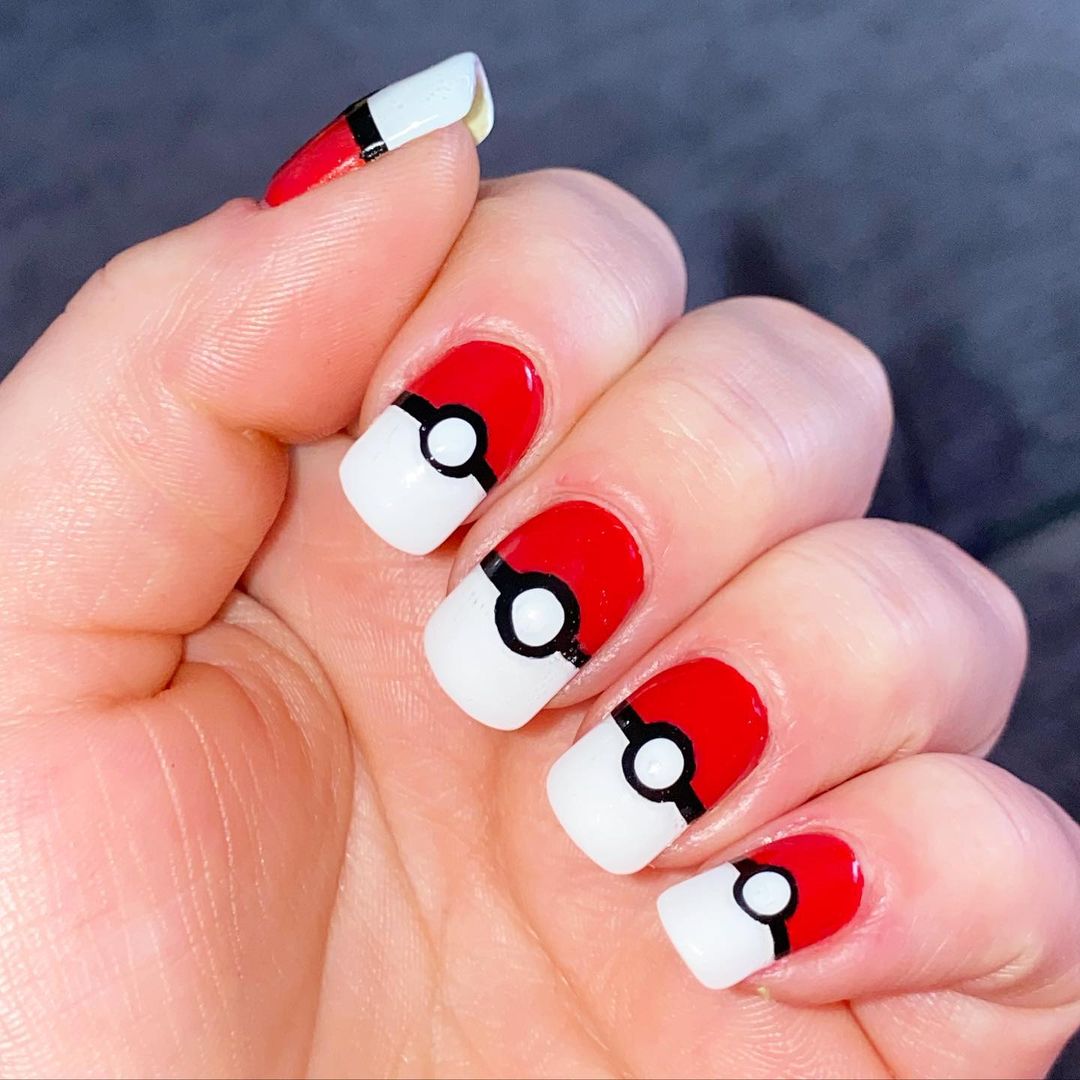 Pokémon Christmas nails blend in the Christmas nail art spirit. It's easy to create the look once you get the hang of it. Maybe using nail art stripe tape should do the gimmick.
16. Christmas blues?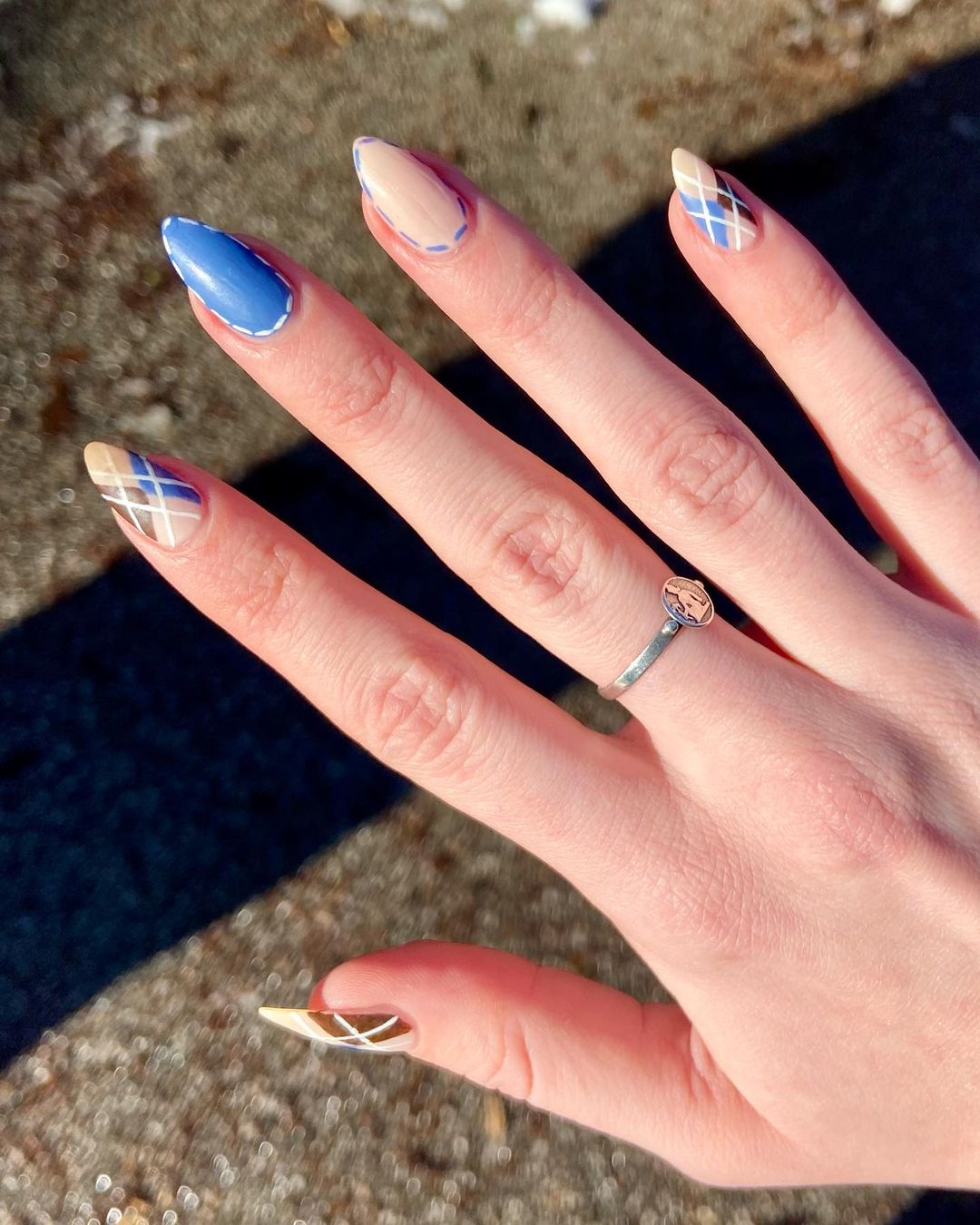 Of all the Christmas nail designs, this might not make it to the Christmas nail art idea. Although, if you aren't feeling it this year, you can always opt for non-Christmas nails.
17. Confetti Nails
I love some confetti on my nails. Apply some white polish, and create an ombré look if you're fancy, just in case. And finish the look by applying a top coat of OPI Confetti polish!
18. Bold and White Christmas Nails
This nail art will arise boldly on long nails. All the fashion girls are doing it this year. The subtle brush strokes of your favorite nail paints, and you're done.
19. Colorful Christmas
If you couldn't decide on your outfit for Christmas or if you're just in the mood to experiment, here's your Christmas nail art savior design. You can never have enough color, can you?
20. To the Starry Skies!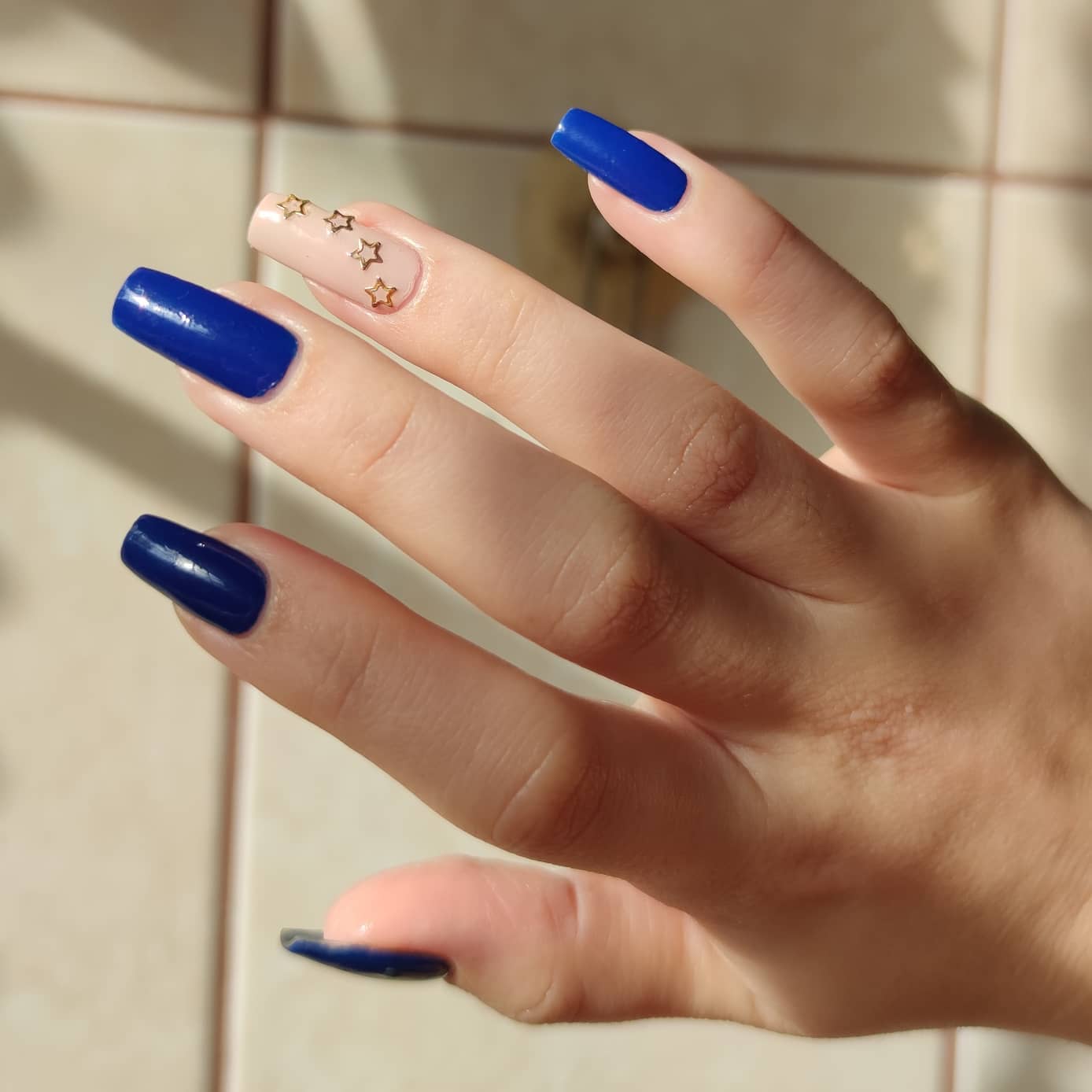 A humble pop culture follower, this dress screams Taylor Swift's outfit for the MTV VMAs after-party. You can never go wrong with electric blue! And a few stars to bring in the Christmas spirit!
Post You May Like: 7 Best Nail Art Tape Strips in 2023 for At-Home Nail Art
21. Blue Christmas Nails Designs
A fresh take on Christmas theme nails, blue is the new favorite. Moving over from the usual reds and greens, I love the idea of blue Christmas nail art for 2023.
22. Christmas Nail Art Snowman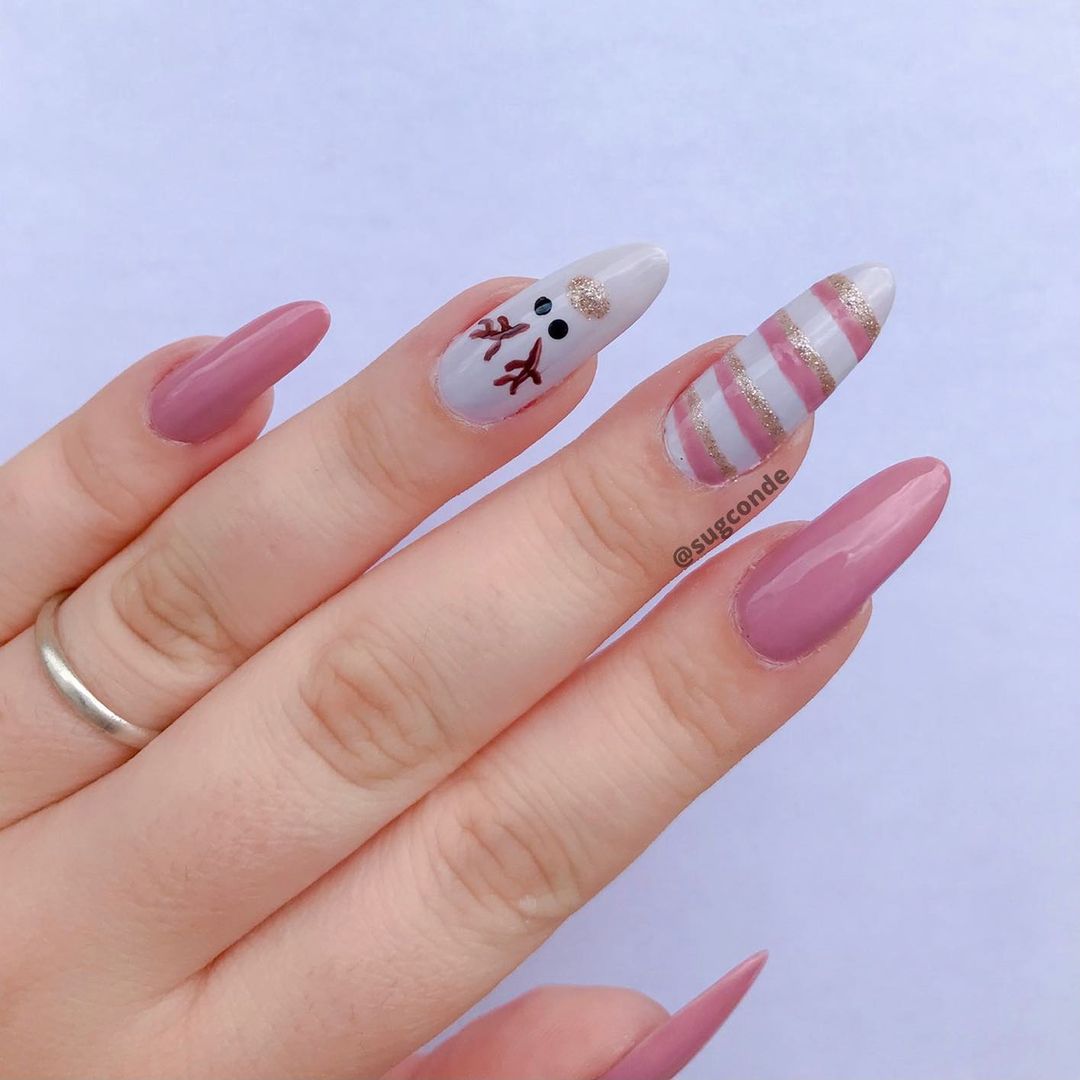 "Do you want to build a snowman?" The Disney fan in me loves Frozen! Go get Olaf as part of your Christmas Nail Art this year! I am sure you already have this beautiful pink shade!
23. Mint Candy Canes!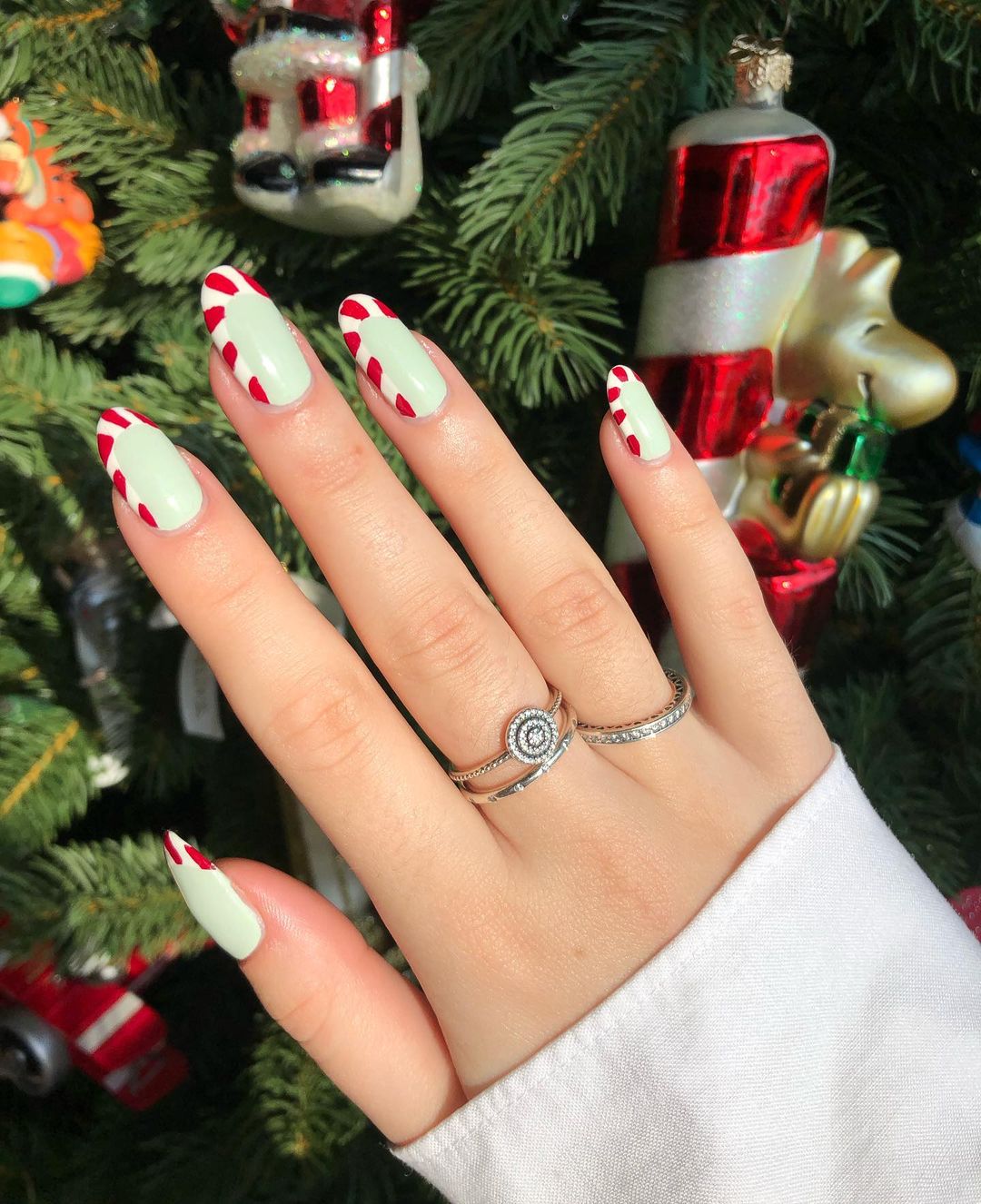 This reminds me of a cute outfit that Harry Styles wore for one of his concerts. If you're a fan like me, I know I am going for this look in 2023.
24. Black Christmas Nails
Get this metallic black Christmas nail art if the plan is to party till the morning. I love the snowflakes in the dark vibe. I would throw on a sequin dress in the mix!
25. Christmas Red Mania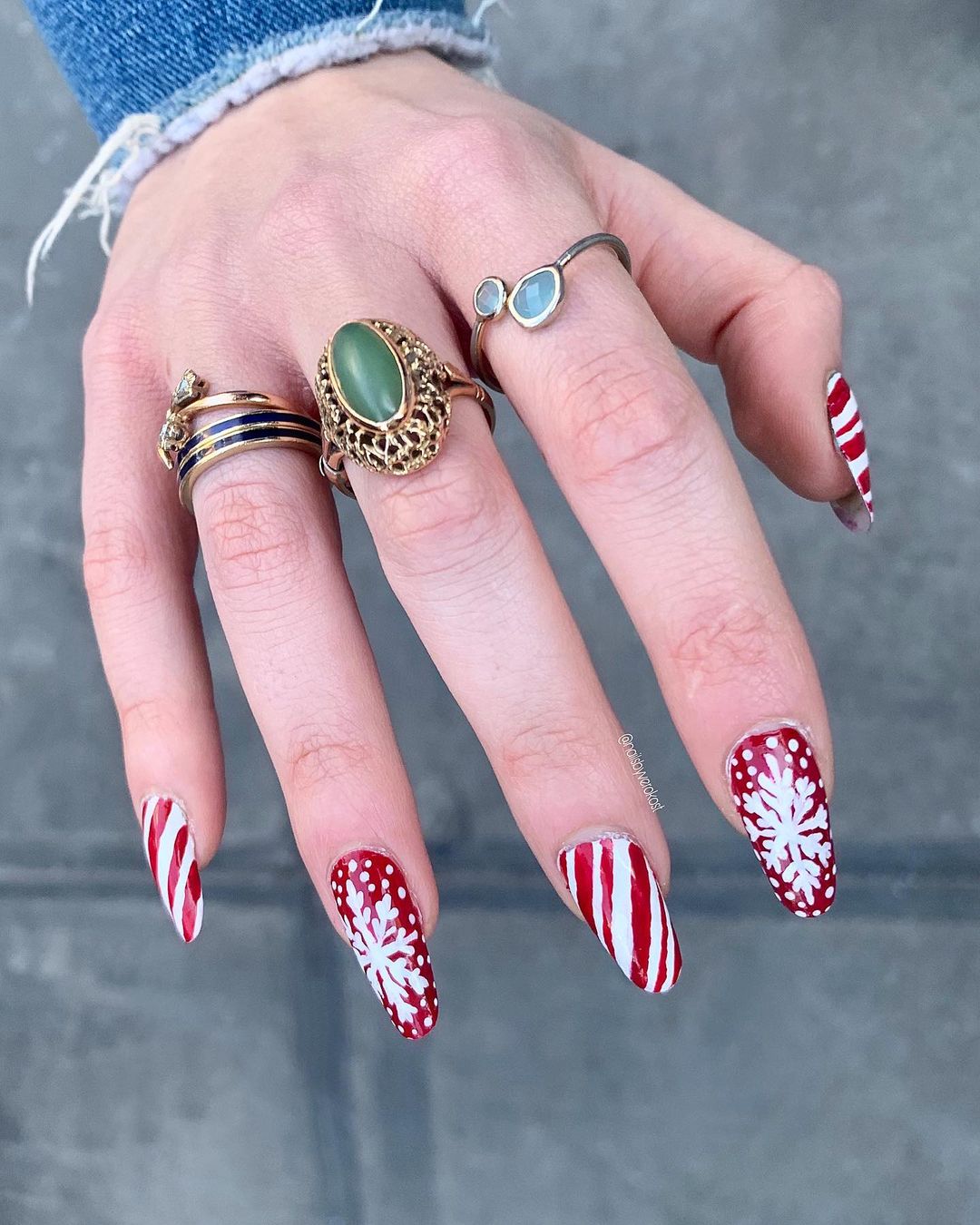 To spot the Christmas spirit from afar, this is your go-to look. From the perfect Christmas red to snowflakes, it's the ideal nail art for Christmas Eve. Grab nail stencils and create those easy stripes!
26. Decorating for Christmas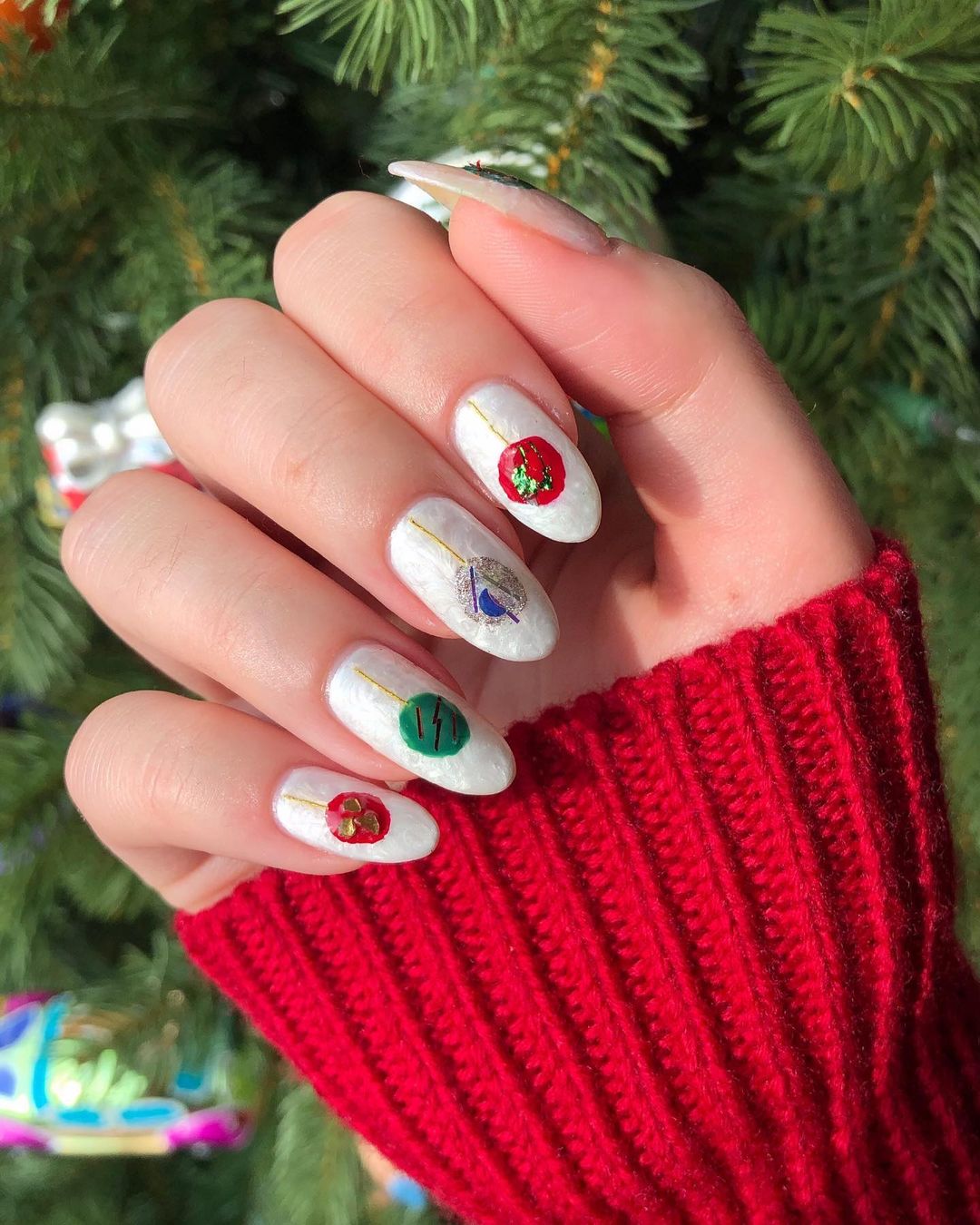 Don't forget to add Christmas ornaments to your shopping list. Lovin' the marble finish underneath the design. Also, if you're afraid to try this, here's a reminder that this nail art is valid during this festival only.
27. Transparent Snowflakes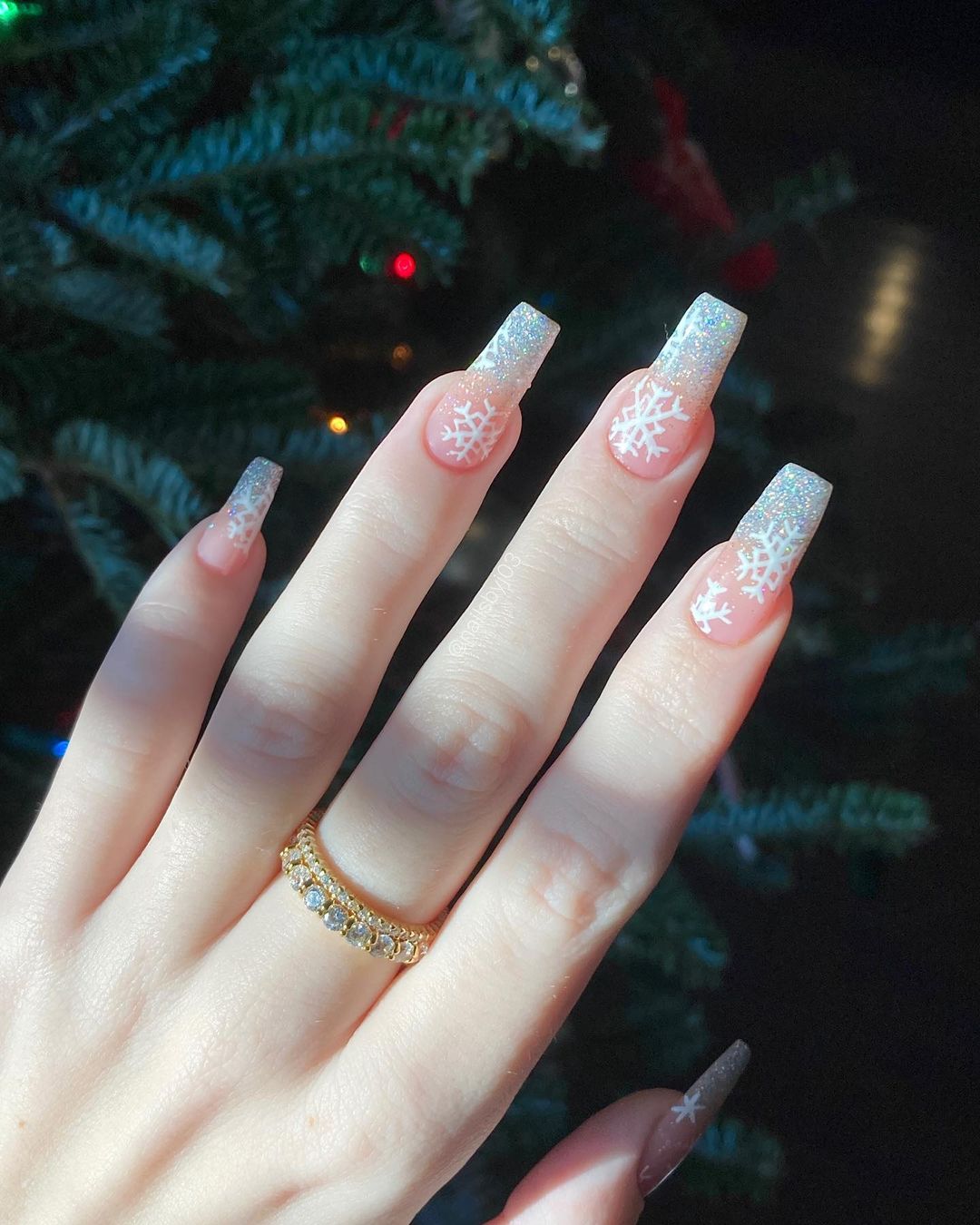 For all the bold & bright red/green outfits, this makes for the perfect balance. If you're late to decide or get a manicure, you can simply buy a Christmas theme sticker sets for this look!
28. Gingerbread, Anyone?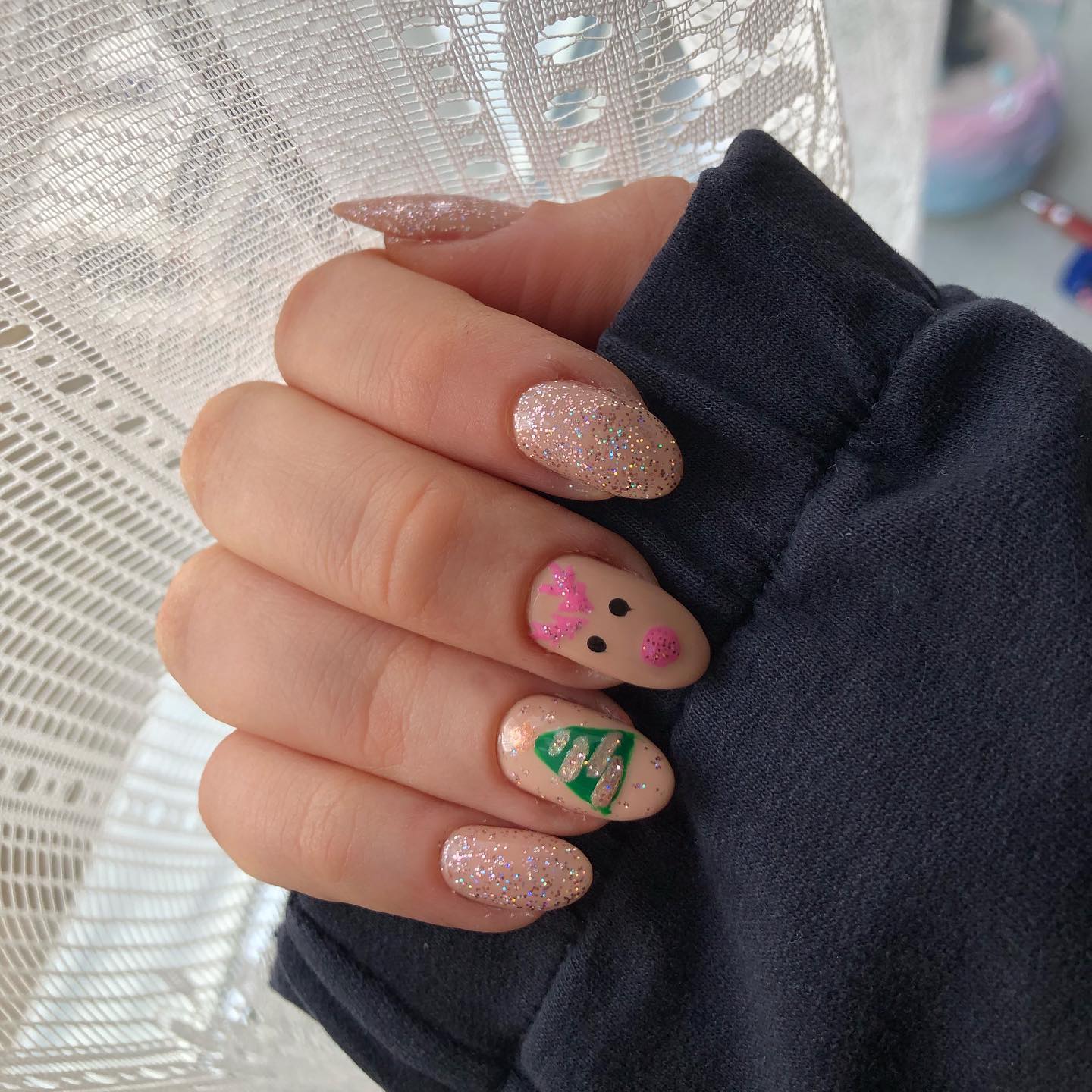 This is for the cozy winter evening sipping hot chocolate and baking gingerbread while watching Christmas movies and wearing Christmas sweaters. Sounds like a plan? Get the glittering gold from OPI to complete the plan.
29. To Reindeer & Snow!
I love the reindeer on the nails. This is the OG Christmas Party Nail Art for me. The bold maroon to metallic silver with a hint of nude. Love it!
30. Nude with Christmas Nail Art
From the usual Nude Nails, this is certainly a festive twist to it. It's super easy. Get some Christmas-themed nail stickers and add them after applying nude polish!
Post You May Like: 7 Best Dotting Tools for Nail Art in 2023
31. Is Santa Real?
French tips ft. Santa. Personally, I love the effort. It's a tiny cookie for me, to be honest. Grab a dotting tool and make these cookies for Santa!
32. Less is more
Minimalistic red nail art is always eye-catching. While curating this post, I believe this is the most innovative Christmas nail art I stumbled upon. If you are bored with the usual nail art, say hi 👋 to this nail art!
33. To the Christmas Spirit!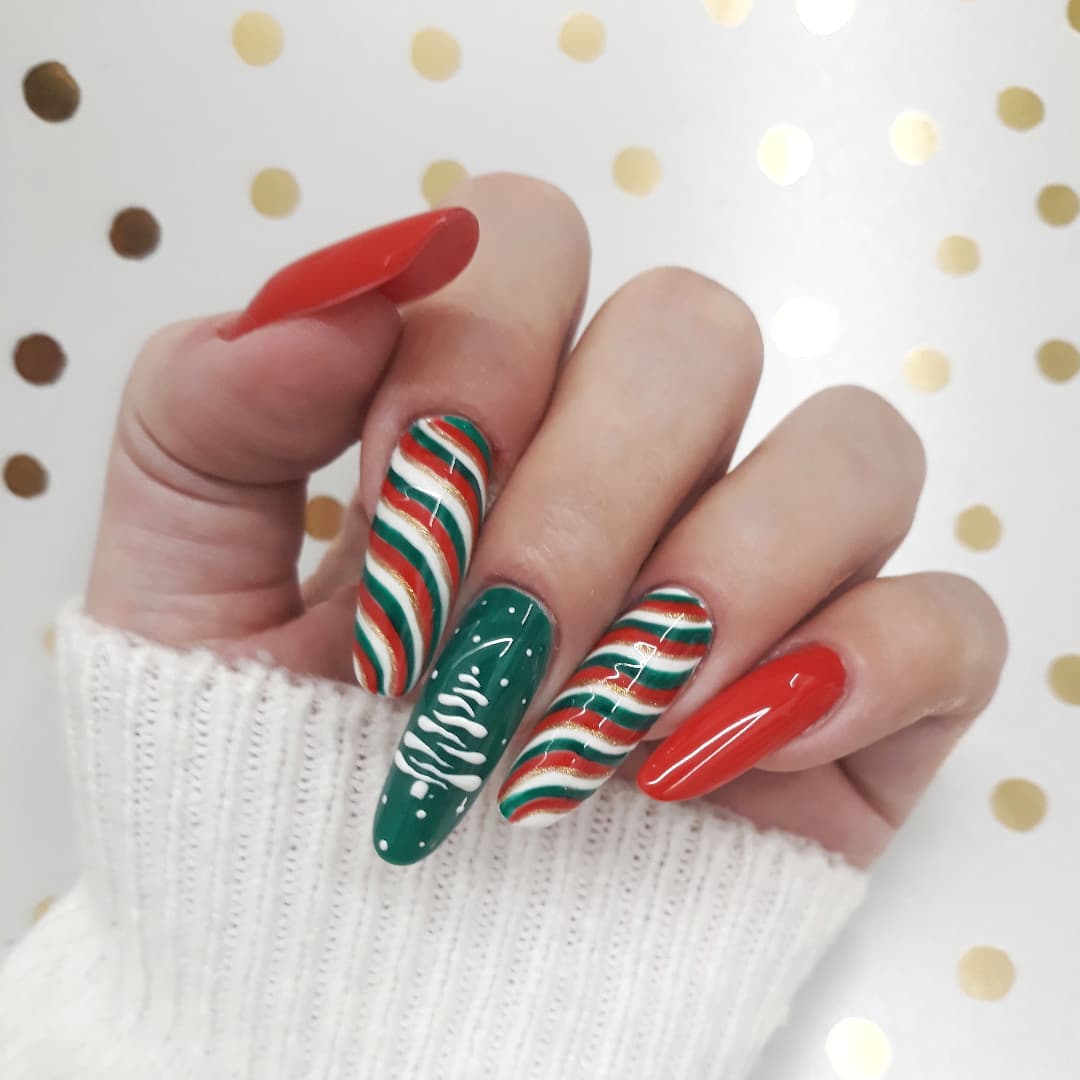 Use the Essie Christmas Gift to set the festive mood for getting into that Christmas spirit. From Christmas tree to Candy swirls to Santa Red, it has it all to complete the look.
34. Is It Christmas Already?
This nail art gives the "Pre-Christmas vibe!" It has a touch of fall colors with a hint of winter. The ombre effect gives the perfect transition for the temperature!
35. I'm On My Own!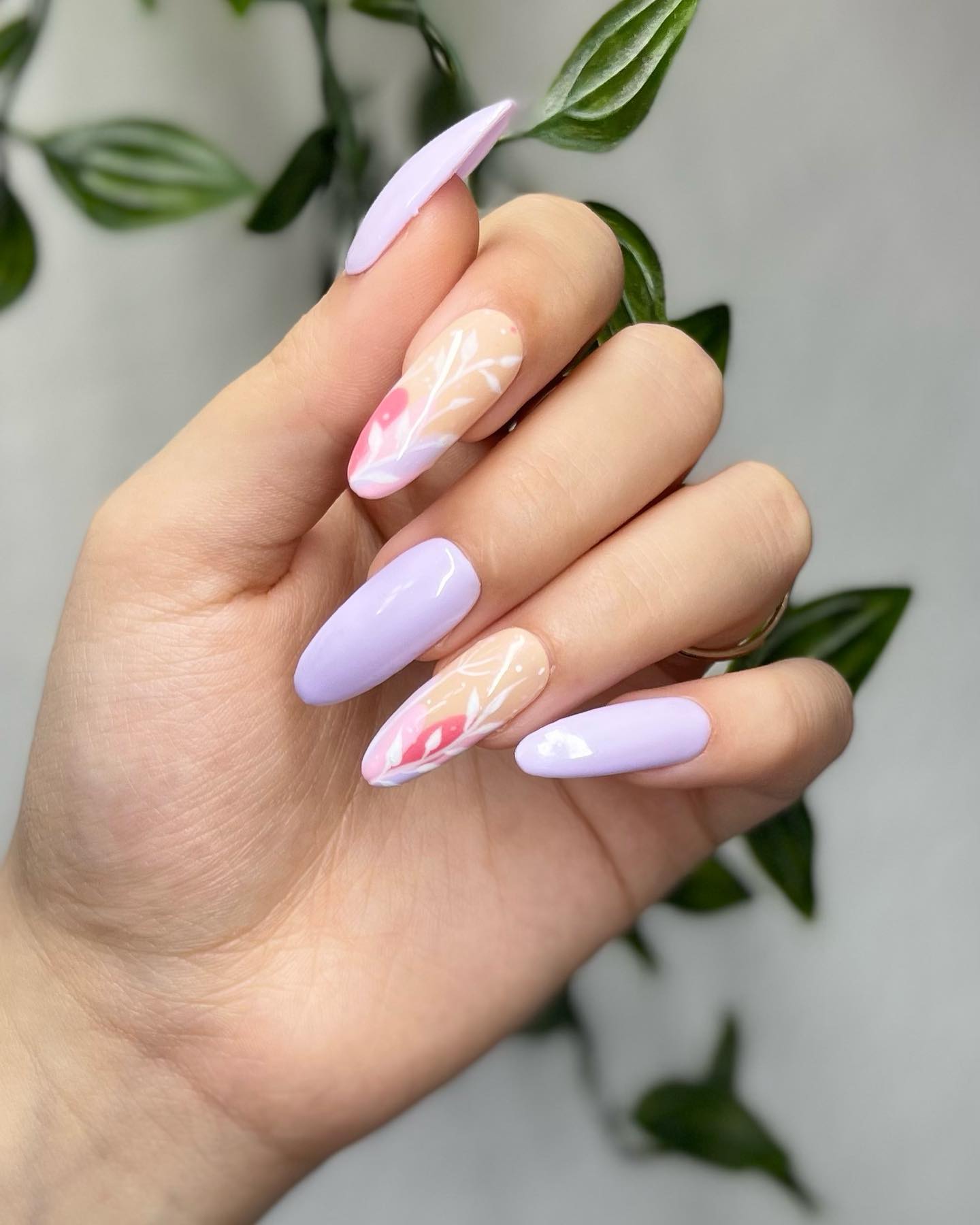 If red/green/blue ain't your jam, get this nail art. Lilac would match your outfits without making them look Christmassy. A leaf design using a tiny detail nail art brush enhances this nail art for a perfect not-so-Christmassy look.
Wrapping up:
It's interesting how many themes of the designs turned out to be primary colors of Red, Blue, and Green. As primary as Christmas is, it fits into the theme. If the colors are too much, you can always opt for white nails. White nails are a no-brainer.
Apart from the designs selected above, any other designs to try could be possible by nail wrap art stickers. There are so many to choose from, given the festive theme. I hope you found the design you were looking for.
Thank you for sticking till the end to discover my go-to look (nobody asked for it). I'm going to try out the no.4 nail art this Christmas. To embellish the intensity of my look, I'll pair it up with black leather pants and some gold jewelry, and of course, a pair of black boots!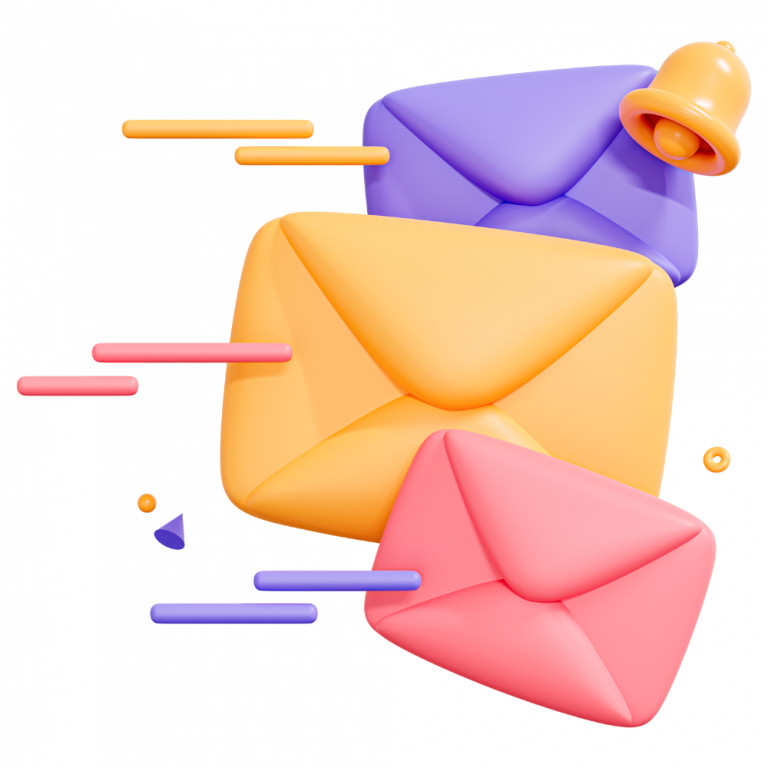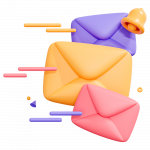 Read related: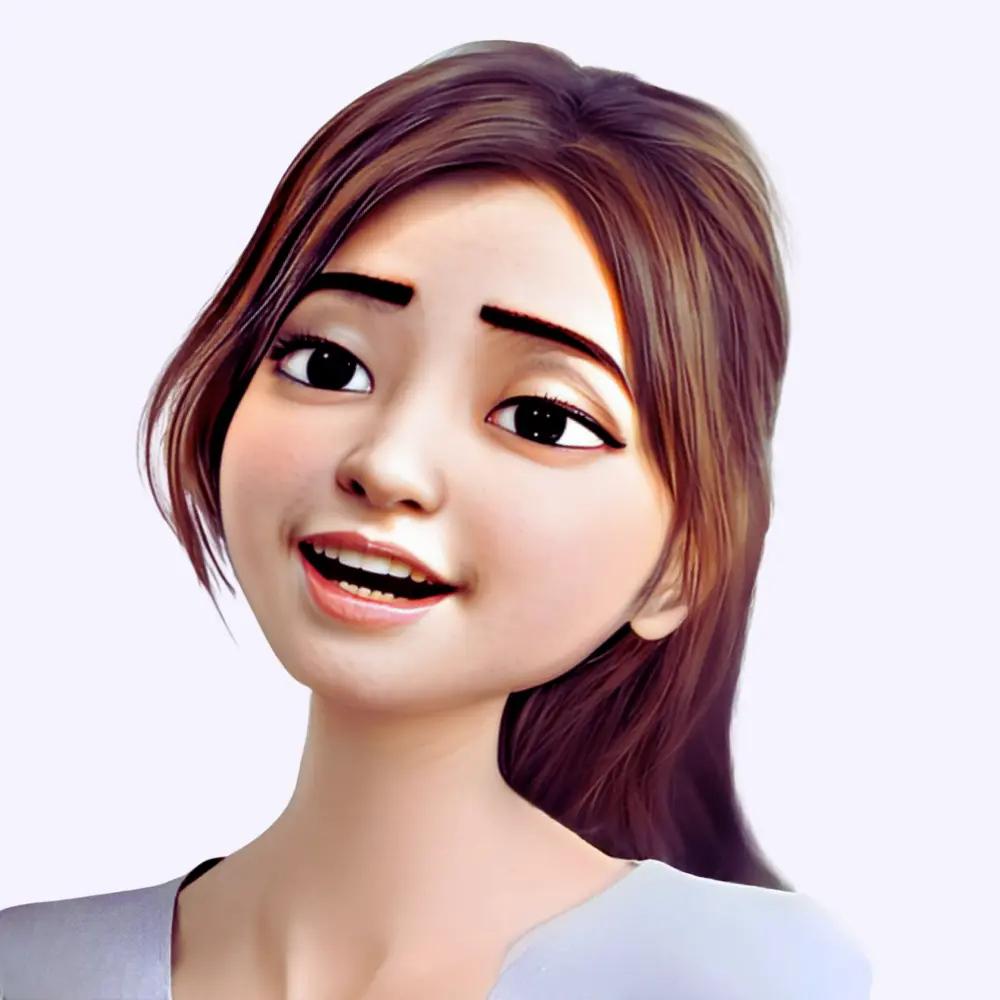 Hey there! I'm Raizy, a makeup, beauty, and manicure enthusiast. My passion for nail art and manicures knows no bounds; it's something I can't quite put into words. Every day, my goal is to dive into the world of manicures and nail art, and I'm thrilled to share my thoughts and expertise with all of you.